Since the release of their third album 'Smoke & Mirrors' in Autumn 2015 and a triumphant launch event at The Garage in London, things have been comparatively quiet for TENEK.
But Geoff Pinckney and Pete Steer are back with their 2011 song 'What Do You Want?' included on the forthcoming compilation 'The Electricity Club' to be released on Amour Records / EMI Minos / Universal Music and the release of a new EP 'Imitation Of Life'
.
And after a hiatus from the gig circuit, live performances have been promised for 2017. TENEK kindly chatted to The Electricity Club about the genesis of 'What Do You Want?' and their upcoming plans.
'What Do You Want?' appears to have been TENEK's big crossover song?
To be honest, we both agree that 'Blinded By You' has probably been the most popular and played track by DJs and podcasters over the last 5-6 years from what we've seen. Even in Germany, it's often referred to as the 'heartbeat song', which we always find amusing! But 'What Do You Want?' did receive a great reaction when it was released 5 years ago and we are both very pleased with how it turned out in the end after a lot of hard work!
There are some nods towards ULTRAVOX's 'A Friend I Call Desire', what inspired the song?
If there are any nods to that track in particular then they are purely coincidental, the track just had a feel of ULTRAVOX from the early demos which is probably due to the pulsing 8th Moog bassline that runs throughout. Plus it has quite classical piano in the middle section along with some rather 'Banshee' sounding guitar and of course the violin added an ULTRAVOX vibe too!
Where did the idea of getting Chris Payne to play along on it spring from?
We knew Chris Payne very vaguely from the early 1990s and recording at Ade Orange's studio in Surrey where Chris was also involved in the 'Big Noise' album with Ade and Ced Sharpley from the Numan band. We bumped into Chris many years later backstage in London at a Numan gig and kept in touch from there.
When this track was first written, we felt it definitely needed a real violin on the chorus parts and we had the ambitious idea of approaching either Chris or Billy Currie to do it! As we knew Chris, we thought he should be approached first although we weren't sure if he would be interested or even affordable! So we were absolutely delighted when he agreed to do it, as he was always a musician we greatly respected having played on many of the seminal records of our youth.
What was it like to work with him?
As is so often the case these days, we were never actually in the studio together! We sent him over a demo version of the song and he played a load of stuff across the whole track except for the actually melody in the chorus that was heavily suggested by the string samples already on the track!
So with a little apprehension we said to him, "what you have played so far is fantastic and we'll use most of it throughout the track but is there any chance you could also play the string melody in the chorus please?" and we also sent him a little clip of that too so there was no confusion! What you hear on the final mix was quite extensively edited to suit the parts of the track where it appears. It would have been nice to have worked alongside Chris in the studio, but I suspect that we'd have just drunk a lot of red wine and put the world to rights without doing too much recording!
There appears to be a few different mixes of 'What Do You Want?' floating about and the version on this compilation is the first mastered version?
As far as we know, there were only ever the 2 versions of the track that appeared on 'EP2', nobody has ever remixed it although that would be rather cool actually.
The TEC version was slightly earlier and we thought it had been lost actually until it was mentioned to us that it had been the old TEC audio player!
We both feel that the 'full version' is really the definitive version as it really showcases Chris's astonishing solo in the coda. If memory serves correctly, we even extended it to include more of the solo than was originally intended. Over the 9 years we've had some amazing performances on our tracks from people such as Steve Clark and Paul Jackson (T'PAU),  but working with Chris was a definite highlight and maybe something we should do again in the future!
Despite its universal appeal, 'What Do You Want?' didn't always make it into the TENEK live set. Why was that?
The track is quite long at just under 6 minutes, so that was often a consideration especially if we were doing a support gig with a limited set length. Plus we felt it never sounded quite the same without Chris's violin parts and we were loathe to put them on backing track. We have always wanted Chris to come and play it onstage with us, but unfortunately haven't managed it yet, perhaps next year as part of our 10 year celebrations!
'What Do You Want?' had a very mature sound, classic sound but it appears to be a direction TENEK has not developed further. Are there any particular reasons this?
We are very pleased with how 'What Do You Want' sounds, but it's always the curiosity of what we will do next that drives us as songwriters. To use a specific track as a template for future work would restrict us from exploring other musical directions. We like to keep moving forward as it helps us stay fresh and excited about our songwriting.
Your most recent album 'Smoke & Mirrors' is back to the electro-rock TENEK of the first album 'Stateless'?
'Smoke & Mirrors' is a very different sound to 'Stateless', which was more industrial and experimental plus possibly had a darker vibe in places.
A lot of those early songs had been written over a long period of time. I think we regard it as a quirky, charming kind of debut with a band trying to seek its musical identity!
'Smoke & Mirrors' is a much more assured album with a cohesive sound and theme and a more expansive sound and production. It was an album that took a while to come together but sounds all the better for it we feel. Future TENEK material may take a more electronic and analogue direction as we are always keen to evolve and change.
Which tracks have become your favourites from 'Smoke & Mirrors'?
Pete's current personal favourites from the album are 'Blue Man', 'Imitation of Life' and also the title track but it does change regularly!
Geoff's would have to be – for the time being – 'Sunlight' and 'Soloman'.
How do you feel about the so-called UK synth scene in general at the moment?
To be honest, we don't really get involved with any scenes in particular these days. We tend to be quite insular and more interested in what we are doing and how we can improve what we do and take it forward. We don't really play any 'scene' gigs as such, we tend to work with people from outside who we've known for years and trust to put on quality events.
In the early days because we were fairly unusual in being a synth duo at that point, so we tended to get involved in industrial / goth events and gigs, which we definitely didn't fit into or feel comfortable with. We've always preferred to do things our own way and in our own time!
There has been in the last few years, the bizarre phenomenon of promoters who don't appear to be electronic music enthusiasts putting on electronic events. Discuss…
Really? We weren't aware of that! To be honest, we probably wouldn't care too much about a promoter's background or musical taste as long as they did a professional job putting on a decent and well run event. As long as we were looked after and paid on time we'd be happy!
What's next for TENEK?
We are releasing a new single from the album 'Imitation of Life' which includes some great remixes and a wonderful piano version of 'A New Foundation' that Matt Jessup recorded for us. We've also had a video made for the single and we are incredibly pleased with how it's turned out, Vincent Kavanagh and his team have done an amazing job!
Next year is our 10th anniversary, which is quite a landmark so we'll be releasing a special album doing something a little different, which we'll be recording around March / April. Looking forward to some live shows too, we are currently changing a few things within the set up.
We are also planning to do something new outside of the TENEK format, so more news on this soon…
---
'Imitation Of Life'
is available as an 8 track CD from http://www.tenek.co.uk/shop/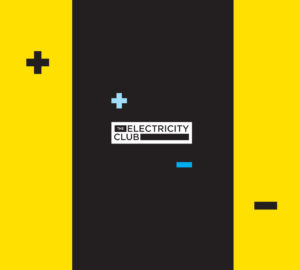 The Alternate TEC version of 'What Do You Want?' features on 'The Electricity Club' compilation released by Amour Records / Minos EMI / Universal Music in collaboration with Undo Records as a 34 track 2CD set, available direct from https://www.amour-records.com/product-page/the-electricity-club
The compilation can also be purchased from the following retailers:
Europe http://www.poponaut.de/various-artists-electricity-club-p-18056.html
North America https://stormingthebase.bandcamp.com/merch/various-the-electricity-club-2cd
Please note this product is NOT on sale through The Electricity Club website and only via retailers
https://www.facebook.com/tenekinfo/
---
Text and Interview by Chi Ming Lai
21st November 2016, updated 26th January 2019