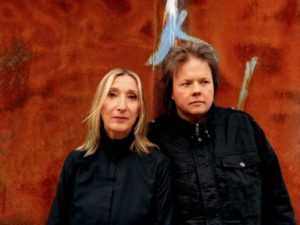 It is one of the best albums of 2018 and is as good as it sounds on paper.
Released on Cherry Red Records, 'Beginn' is the first long player from a brand new collaboration between Claudia Brücken and Jerome Froese. Brücken is best known as the voice of PROPAGANDA, ACT and ONETWO, while Froese is an ex-member of TANGERINE DREAM and the son of its late founder Edgar.
Froese told The Electricity Club: "For years I always fancied recording an album were I could merge my own sound with vocals and corresponding lyrics. When Claudia and I met back in 2014, I played her some early demos of eligible songs which she liked very much and so the whole project was about to begin(n). Quickly we both recognized that we were on very good terms with each other, which made this collaboration very joyful and instructive as well."
A beautiful audio visual promo trailer directed by Ray Moody, featuring snippets of all the tracks on the eleven track CD version of 'Beginn', showcases the reflective downtempo qualities of the record as well as its occasional more frantic moments.
Immaculately produced, Brücken's fabulous vocal presence more than compliments Froese's synth and guitar textures to provide a perfect beginning.
From the atmospheric '(The) Last Dance' and the guitartronica of 'Sound (of the) Waves' to the feisty breakbeat driven 'Cards' and the drum 'n' bass tinged 'Whispers (of) Immortality' which sees Brücken's PROPAGANDA bandmate Susanne Freytag providing her distinctive spoken starkness, 'Beginn' is a wonderful labour of love which has been several years in the making.
---
Speacil thanks to Matt Ingham at Cherry Red Records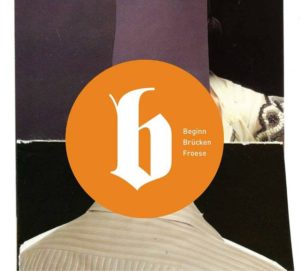 'Beginn' is released by Cherry Red Records as a CD, download and limited edition double vinyl LP featuring two bonus FLEETWOOD MAC cover versions, available from https://www.cherryred.co.uk/artists/brucken-froese/
http://www.claudiabrucken.co.uk
https://twitter.com/ClaudiaBrucken1
https://twitter.com/jeromefroese
---
Text by Chi Ming Lai
21st June 2018