Are you a budding musician or DJ?
There are some simple rules to adhere to. Based on true events experienced by The Electricity Club from involvement in websites, events and gigs over the years, here is a light hearted look at how following some basic steps could help your musical career prosper…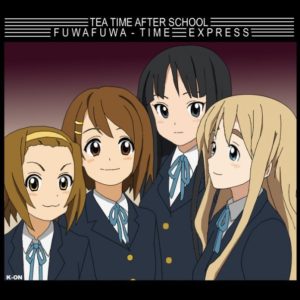 1 When on stage, Do. Not. Stop. The. Music.
10 seconds on stage doing nothing will seem like a lifetime to an audience, especially those unfamiliar with your music.
So if you are waiting for software to load or a bandmate to swap instruments, learn a few jokes or something. It may seem contrived to prepare for this eventuality but this will help the flow of your show and people will remember you for your music, not how you messed up.
2 If it's your debut gig, REHEARSE!!!
CHVRCHES spent two days preparing for their debut gig because they were keen to impress and wanted to get everything right. A few years before that, a much lauded duo in blogsphere got their big break with a debut gig in London. Unbelievably, they decided not to rehearse and on the night, the singer in particular gave the impression they really wanted to be somewhere else. That duo never played live again and never got round to releasing their debut album. Meanwhile CHVRCHES got signed to Virgin Records and were invited to support DEPECHE MODE on five dates of their 2013 European stadium tour!
3 If you're a band about to go on stage, then let the DJ/MC know…
Do not just walk on stage suggesting you're about to perform, causing the DJ/MC to fade out the music only for you to walk off stage again and then walk back on stage 5 minutes later. Gaahh!!!
4 Turn up for soundchecks!
There are many reasons for soundchecks. One of them, oddly enough, is to check your sound to make sure when you do perform, there is actual sound being delivered to the audience. A DJ at one particular event decided they were too cool for soundchecks and rocked up late – with borrowed equipment to boot. The result? The gig came to a halt while the gear was plumbed in and set up, thus breaking Rule No 1.
5 If you are going to use ancient analogue synths live, make sure you get them serviced regularly as their inherent tuning quirks will cause problems at soundcheck…
There's a reason why the established synthesizer acts like OMD, ULTRAVOX, ERASURE and GARY NUMAN use laptops and softsynths live…they are much more practical and less time consuming to set up.
Those bands have done their suffering for the cultural revolution so they know what its like… you don't! Analogue circuitry may be wonderfully tactile but those discrete components also have a shelf life! Using a battered Korg Poly 6 on stage may project a purist artistic stance to your audience but if the thing you rescued from a skip is audably wobbling around and can't be left plugged in for more than an hour at a time without overheating, then your band will never be ready for your allotted stage time. Yes, we're back to Rule No1 again!
6 If you want to play a gig, it helps to actually have your own instruments!
Unbelievably, there was a band who stipulated hiring of instruments as a condition of them playing… congratulations, there goes your event budget! Predictably, the band also spent a lot of time fiddling about with their unfamiliar set-up, again breaking Rule No 1!
7 No more than one drum kit per band please!
There's a reason why many modern bands generally don't use acoustic drums or even have a drummer… far too much room is taken up in the van for starters!
But a lot of it is down to sound quality with the percussive definition of drum kits often lost in the live mix.
With the limited number of mics provided at smaller live venues, inexperienced but over excited sound engineers with a love of real music often spend a disproportionate time soundchecking each component of the kit, only for things to turn into an almighty mush when played whole due to the rather basic physics of microphone spill! One drum kit is bad enough, but at an event in Clapham, one band brought in two… inevitably, no other act on the bill got to soundcheck!
8 When DJing, do not turn the music down to hear what someone's request is!
Remember Rule No 1!
9 Do not DJ while drunk…
No-one wants to hear Swing Out Sister's 'Breakout' at an electronic event and when your beer gut moves the faders while you are leaning over to talk to somebody, it's terribly embarrassing and breaks Rule No 1! Also, venues tend to take a dim view of someone waving their eighth glass of Chardonnay over their expensive Pioneer CDJ-2000NXS decks.
10 Do not argue with the sound guy or promoter…
Turning up to a gig late causes no end of problems as it is, but taking things out on the sound engineer because the red Smarties are still on the rider is the musical equivalent of Hari-Kari! They alone decide whether you will sound good or whether an accidental slip of a knob will have you sounding like a Dalek! And don't argue with the promoter afterwards when you've pulled the PA down off the stage in disgust… they will tell their promoter friends and you won't get booked again by anyone!
11 If your live performance is to help promote your new album, remember to bring copies with you to sell on the merchandise stall…
If the audience like your music, they will want to part with cash for product… take advantage of that as it is likely they will have consumed alcohol on coming to that decision. Don't, as one band did, lazily leave your CDs in the hotel room on the night of the gig.
12 If you're an amateur musician given the unique opportunity to remix a song by a major artist, make an effort rather than be lazy…
So don't just lob a beat over the original… not everyone can write a song or produce a decent tune but anyone can play a CD though a Roland Groove Box!
13 Stay alert to your bandmates' personal relationships… your band could be Yoko-ed!
Ah yes, 'The Yoko Effect'! If your bandmate gets a new girlfriend, prepare contingency plans fast! OK, appreciate his joy because being in a synth band, he's probably not had any sex for at least four years!
But she may be saying little things to them like "it's so immature being in a pop group" and implying he should "grow up"! Now that is not wholly worrying in itself, after all you have an unwritten bond with your bandmates.
However, if it escalates to your colleague disowning the band's biggest musical influence publically and attending gigs with their new squeeze consisting of acts who regularly play Lilith Fair, your days as a musical entity are probably numbered!
14 You're not entitled to coverage from a website that specialises in your genre…
At the end of the day, music is subjective and in the eye of the beholder. Just because a website covers electronic music, it may not necessarily mean they enjoy minimal synth, industrial, techno, house, dubstep or any number of sub-genres! But face facts, it may be that the said website simply does not like your band!
15 Don't get angry if a website still hasn't featured your band after the fourth time of asking…
It may well be that the said website simply does not like your band!
16 If a website does offer coverage, do not challenge their proviso…
Congratulations on being featured; but probably not the best time to then start complaining about being described as a "new act". You may have been making music for 15 years, but that's no use if no-one's heard of you! Isn't that why you wanted coverage to begin with? And if a website decides to feature your song/video, don't try to get them to replace it with a different song/video or an album sampler. The reason they have featured you is because they like that song/video. It may not be the coverage that you believe best represents you, but it's coverage and it's positive. Would you prefer a negative review?
17 Write a proper accompanying message when pitching your band to a blog or website…
"Listen to my tracks and if you like them post them on your site, And please let me know" simply doesn't cut it! Neither does "Any chance of a post or review about us?" or "Please consider for your website/blog… Thank You"!
18 If you're going to play live and you actually want people to come to the gig, you need to market and promote it…
Sure that's what promoters are SUPPOSED to do, but most are rubbish, and you're not are you? So you need to spread the word. Politely, without too much polemic is good. Be nice. Don't spam people, but invites to specific people who may be interested, a visually attractive poster, and gentle, good humoured reminders via social media in the weeks up to the event go a long way to making people want to come. A one line "'im playing tonight come if you want" Facebook update is NOT marketing. This ALSO includes when you are a support act – just because you're not on last doesn't mean you can just rely on the other bands bringing people down. DON'T be lazy! Oh, and your 'entourage' of non-paying mates and girlfriends doesn't count.
19 Do not spam the walls of prospective social media outlets…
The internet is a great tool and has allowed many a musician to have their work heard, but that privilege can be abused. So while posting on a blog's Facebook wall about your new album will be allowed to pass once in the interests of networking, posting about that same album twice a week for a fortnight on the same wall won't… it is akin to sticking five 'For Sale' signs for your house in your neighbour's front garden! There is an etiquette to these things so a polite email should be your first course of action. But if there's no response, refer to Rule No16.
20 If you are going to use social media to promote your music, remember that not EVERYONE is as obsessed about your music as you are…
So ONLY posting about your music even on your music page, is egotistical, self-indulgent, and actually very boring. Break it up with links to other people's music, to interesting things; videos of cats playing theremins! Anything that gets a dialogue going, because not everyone has a chance to listen to your latest 10 minute noodling demo at work. And if you DO only post about your music ALL the time, don't sulk publicly on your page when no-one instantly comments back with hyperbole and glowing platitudes…
21 If you are seeking the help of a third party to promote your next project, do not question the integrity of that third party publically in the weeks before your request…
Unbelievably, one musician who had been off the scene for a few years made disparaging comments about a website's content… but to make things worse, it was actually  on the Facebook wall of the music website they were later trying to gain support from! Now that is a bit clueless isn't it? But then again, this same character famously said to the singer of an up-and-coming electronic duo some years previously "You couldn't make a decent dance record if you tried"… 9 months later, that electronic duo had a No1 single in the UK and Germany!
22 If you decide to go down the crowd funding route, please remember you actually need fans for this to work…
Yes, everyone from IAMX, IMOGEN HEAP, MARNIE, KELLI ALI and DE/VISION have been doing it; but each have been around for at least 10 years and although not household names, they have built up considerable cult fanbases worldwide. Meanwhile, your fanbase of Facebook friends is unlikely to cough up £100 for a VIP experience having previously had a drink or two with you down at your local pub! Fans willing to invest in cash rather than kind are essential for crowd funding to work, so it does look rather embarrassing when you abandon a Pledge Music campaign due to lack of interest!
23 If you have absolutely no capacity or talent for singing, then be aware of your own limitations and do not go anywhere near a stage…
People have ears even if you don't! Autotune cannot save you!
24 When you have a decent lead vocalist, do not let a less distinctive instrumentalist take on a share of the singing!
Often called 'The Ringo Moment', there have been occasions where a band's second vocalist fronts their biggest hit eg OMD's 'Souvenir' or CHINA CRISIS' 'Wishful Thinking'. But this is rare and usually requires a second vocalist of a reasonable calibre.
So if your prize asset is a confident female vocalist with a great range and the focal point of the band, then do not insist that a droll slice of landfill indie sung by blokey is in the interests of keeping the sound diverse!
25 The lead singer is going to garner most of the attention so get over it!
Throughout the history of popular music, not matter what the protestations are of being a band, the focus will generally be on whoever is at the front of the stage. So appreciate there is enough interest in your music that people want to talk to and be photographed with your lead singer. Don't get jealous and do what one band member did which was to prematurely end a conversation with a journalist discussing possible coverage in order to check up on the throng around the lead singer! If this condition is not treated quickly, this can lead to the breaking of Rule No25!
26 If you really do not want people to know you have a famous relative, then don't give away too many clues…
Ok, so you want to make it on your own merits and you don't want to piggy back on the reputation of your bloodline. Using your real surname is fair enough, but when it is fairly distinctive, then don't use that famous surname in your band moniker as well and then complain about people highlighting your famous relative, especially when your previous two bands have used that famous surname too! Molly McQueen and I Blame Coco have got on alright by without making their famous ancestry obvious, so why can't you?
27 Do not use adopt the surname of a famous musician…
Creating a stage persona is all part of an aspiring career in music but adopting a famous name can give a misleading implication that you are related… it all acts as great viral when publicising your debut album but people are not daft. Google is a wonderful tool and you will get found out! And then people will just scream "stalker"!
28 Have a decent photo taken…
Yes, it's all about the music but if you are to be taken seriously as a musical force, you will need to play live and people will have to look at you! People want to know what you look like so be inventive.
Slightly maturer in years? Then The Mad Professor look always works! You do not have to look like Chris Hemsworth or Scarlett Johansson to have a memorable visual image… just ask Moby or Brian Eno! BUT…
29 Do not project a humongous photo of yourself on stage when your support act is playing…
You may finally be the headline act and have already commandeered the only dressing room at the venue for interviews to capitalise on your big moment; but is there any good reason to make the support act feel any smaller by having a slide show of your good self behind them while they are performing? They are your guests for God's sake and they are doing you a favour by filling up the unenviable grave yard slot at the start of an evening! Everyone starts at the bottom, no-one starts playing arenas… remember that because one day, the roles might get reversed!
---
Text by Chi Ming Lai with special thanks to The Mystery Musicians for their additional input
13th October 2013