When The Electricity Club became reality on 15th March 2010, it was on the back of a resurgence in electronic pop music.
New starlets such as LITTLE BOOTS and LA ROUX were acknowledging pioneers such as GARY NUMAN and HEAVEN 17, while the use of synthesizers for melodies as well as effects was becoming more common again and not just as a mocking gimmick.
TEC's 'Introducing…' feature was a platform to showcase promising new talent within the genre and proved that electronic music had not been killed off by Britpop. Around 70 acts have been featured and from these, a number of worthy graduates from the Synth Britannia school and the like emerged. Meanwhile a number were just promising, their talent stifled by line-up changes, record company politics and even geography.
So here are TEC's 25 favourite artist introductions, listed in the chronological order that they were originally featured on the site…
---
SHH (2010)
Electronic Pop Buenos Aires Style, SHH were the first act to be introduced by TEC. Led by the vivacious Diana Huarte, they had a sexy blissful optimism that made them a very entertaining live act. They say Latinas are fiery and there was certainly a provocative passion in her performance. Schooled in opera and brimming with charm, Diana's vocals displayed a magnificent range that suited both uptempo sun-kissed pop like 'Tiger' and ERASURE-esque ballads such as 'Sleepless'.
Their stand-out song was 'Wonderful Night' which was reminiscent of Greek power popsters MIKRO with its solid beat and rousing chorus. A third album has yet to be finished, but SHH still make occasional appearances on London's live circuit, most recently supporting SIGUE SIGUE SPUTNIK.
https://www.facebook.com/Shhsounds
---
MIRRORS (2010)
MIRRORS were the second act to have an 'Introducing…' feature on The Electricity Club and are still very much the band that new synth acts are judged against. Their fans included Andy McCluskey, Paul Humphreys, Neil Arthur and Eddie Bengtsson. Qualitatively, many a band have been rejected at TEC HQ, simply because "they're not MIRRORS". Having delivered a magnificent album in 'Lights & Offerings', it is a travesty that MIRRORS' electronic pop-noir was not embraced by the wider community.
Sadly after founder member Ally Young left in Autumn 2011 due to musical differences, the band appeared to wind down after two releases as a trio. And yet while MIRRORS seem to have been mothballed, far inferior synth acts go on and on and on…
https://www.facebook.com/theworldofmirrors
---
ARTHUR & MARTHA (2010)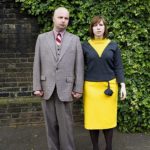 Almost as soon as ARTHUR & MARTHA were the third act introduced on TEC, they disappeared! The duo comprised of, rather confusingly, Adam Cresswell and Alice Hubley, described as "Gilbert & George, disguised as The Carpenters, stealing the hits of Kraftwerk and bashing them out on an old Moog in the style of SECTION 25". Driven by a synthetic motorik beat, 'Autovia' was the superb highlight from their only album 'Navigation' which played with a variety of styles ranging from NEW ORDER to CRYSTAL CASTLES.
While ARTHUR & MARTHA are no more, Hubley formed indie act COSINES while Cresswell recently re-emerged as RODNEY CROMWELL.
https://www.facebook.com/Arthur-and-Martha-6821029194/
---
THE VANITY CLAUSE (2010)
Originally a duo consisting of David Woods and Russell Harris, THE VANITY CLAUSE's potential was blighted by endless line-up changes before a terminal blow. With a synth sound that was heavily influenced by early ULTRAVOX, LADYTRON and Mute Records, it involved big played synths over chunky sequences and urgent rhythm construction. The classic line-up included vocalist and synth girl Louisa Strachan, but never actually released a full length album. An album, appropriately titled 'Fractured', was issued after David Woods' departure, but was disappointing.
The Woods sessions were released eventually as 'Pre-Stress' while THE VANITY CLAUSE soldiered on with Mk3 and Mk4 variants. The latter produced an excellent single 'The Scream' but the creative momentum could not be maintained. Russell Harris joined ELECTRO KILL MACHINE for a brief period but now makes music as GO YOKO.
https://www.facebook.com/thevanityclauseofficial
---
KATJA VON KASSEL (2010)
The Electro Weimar Cabaret of KATJA VON KASSEL was a fine sultry presence on the independent music scene. Singing in both German and English, often within the same song in an alluring Marlene Dietrich tone, she had a number of cool elegant songs like 'Goodbye Was Never Said', 'Riding The Horses' and 'Lili Marlene' which were produced with LADYHAWKE collaborator Alex Gray. Her best song 'Lies' had strong traditional European influences like French accordions and 'Vienna' piano set to a template in a manner that recalled GRACE JONES' 'I've Seen That Face Before'.
With her "1930s meets the future" twist, she supported ERASURE on their German dates in 2011 and as a result, was signed by a major label. Sadly as has been the case with several acts on the list, that partnership didn't work out. While record company politics have so far prevented any releases, she intends to have material out soon.
http://www.myspace.com/katjamusic
---
THE SOUND OF ARROWS (2010)
THE SOUND OF ARROWS were Stefan Storm and Oskar Gullstrand, said by Popjustice to be "the HURTS you can dance to". Their self-made CGI assisted visual imagery was described as "Disney meets Brokeback Mountain"! The duo garnered a lot of attention at the end of 2009 with the dreamy widescreen pop of 'Into The Clouds' and they were subsequently signed to Geffen Records. The label attempted to push them into a more Ibiza rave friendly sound but eventually, a parting of ways was agreed.
The debut album 'Voyage'
was eventually released independently in 2011 and was wonderfully swathed in a beautiful Nordic melancholy. There was the poptimistic chant of 'Magic' as well as the vibrant Gallic disco number 'My Shadow' and the magnificent supreme synthpop of 'Longest Ever Dream'. THE SOUND OF ARROWS went quiet after that, but Stefan Storm later did some terrific collaborations with QUEEN OF HEARTS
http://www.thesoundofarrows.com
---
VILE ELECTRODES (2010)
At the time a trio, VILE ELECTRODES had been making a good impression on the London club scene when they were featured on The Electricity Club in 2010. There are not many acts that could get away with an enigmatic video showcasing a seven and a half minute synth ballad, let alone a fledgling one… but get away with it they did with 'Deep Red'. VILE ELECTRODES' love of OMD, NEW ORDER, THE SMITHS and CLIENT combined to procure a fresh approach to a music form that many had dismissed as being 80s.
Some less worthy bands claim to have reinvigorated the 21st Century electronic music scene in the UK, but VILE ELECTRODES did exactly that. So it was not entirely surprising when they were invited to support OMD on their 2013 German tour and the journey began…
https://www.facebook.com/vileelectrodes
---
HYPERBUBBLE (2010)
Quirky Texan synthesizer couple HYPERBUBBLE delivered a species of cartoonish synthpop that the duo themselves called "Bionic Bubblepunk". With Jess as the electro Emma Peel and Jeff being the obedient robotic version of John Steed, their mantra was "guitars are retro and sequencers are the key to the future". Their third album 'Candy Apple Daydreams' was a tasty fairground ride that took in influences as diverse as YELLOW MAGIC ORCHESTRA and OUR DAUGHTERS WEDDING to THE OHIO EXPRESS and THE CAPTAIN & TENNILLE, all with a shiny sense of humour.
While a fourth album has not yet been forthcoming, a series of soundtrack and collaborative EPs have maintained HYPERBUBBLE's profile while they played London for the first time in Autumn 2014.
---
SUNDAY GIRL (2010)
Jade Williams got her stage name from a part time job she had in a pet shop where she was known simply as SUNDAY GIRL. With a raspy voice that appeared to have been shaped from smoking far too many Gauloises in a Paris café, she was signed to Geffen Records. Her first two singles, 'Four Floors' and a cover of Italo standard 'Self Control' were more ELLIE GOULDING in demeanour. But it was 'Stop Hey!' with its piercing MIRRORS meets MGMT template which showed her potential. The unreleased '24 Hours' was wonderfully claustrophobic post-punk but best of all was 'All The Songs', a brilliant slice of avant pop powered by pulsing electronic bass and layers of vibrato synth.
However, Geffen Records had other ideas and pushed her into covers of songs made famous by STEPS and THE PIXIES! Once LANA DEL REY hit the airwaves internationally, it was all over bar the shouting and the debut album never came out. Today, Jade Williams is involved in a more conventional pop project under the less mysterious moniker of WHINNIE WILLIAMS.
http://www.wearesundaygirl.com
---
MAISON VAGUE (2011)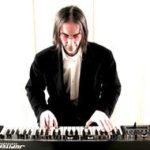 In 2008, PARRALOX declared "We believe in electric love"! In 2011, "Synthpop's alive!" was the MAISON VAGUE battlecry! Consisting of lone American-born German based keyboardist / programmer Clark Stiefel, the title track of MAISON VAGUE's album
was a musical reply to a YouTube video that proclaimed "Synthpop is dead". With a template of GARY NUMAN meets DEVO, MAISON VAGUE combined aggression with eccentricity, but all the songs possessed a sly tongue-in-cheek irony as well as a gloriously vintage synth sound.
A second album has yet to appear but Clark Stiefel still continues with his day job in the classical music world.
---
QUEEN OF HEARTS (2011)
QUEEN OF HEARTS is the talented Elizabeth Morphew who first came to public attention via RED BLOODED WOMEN, a girl group who sounded not unlike GIRLS ALOUD being produced by Daniel Miller. She once said "pop is not a dirty word" and this was reflected in her electro wonderland. Her debut EP 'The Arrival' contained enticing songs like the Moroder-esque throb of 'Freestyle' and a gorgeous cover of FOALS' 'Spanish Sahara'. But best of all was 2012's 'Neon' with its deliciously wired glitterball sparkle that managed to out Goldfrapp GOLDFRAPP.
Her work attracted interest from producers like Mark Reeder who reworked 'Neon' and collaborated on 'United'
, although the Stuart Price produced 'Feel' has still to officially see the light of day. Her well received debut album 'Cocoon' was released in 2014 and she is presently in the studio working on new songs.
http://www.iamqueenofhearts.com/
---
KID KASIO (2011)
KID KASIO is Nathan Cooper, one-time member of those once great white hopes THE MODERN aka MATINEE CLUB who in their time, supported HEAVEN 17 and released the excellent single 'Jane Falls Down' mixed by Stephen Hague. With a debut album 'Kasiotone' under his belt, KID KASIO's vintage but modern flavoured sound updated the one man and his synth template pioneered by HOWARD JONES.
'The Reason', 'Not For Turning' and 'Telephone Line' were fine examples of his bouncy riff laden ditties with catchy choruses reminiscent of imperial phase DURAN DURAN. But the best KID KASIO number was 'I Miss You'
which sounded like 'Forbidden Colours' reworked by LA ROUX. A second album is currently being finished.
---
CURXES (2011)
CURXES have been continuing their development into a more aggressive post-punk template with wonderful songs such as the haunting staircase mystery of 'Spectre' and the CHVRCHES gone aggro stand point of 'Avant-Guarded'. But when the Blitz Poppers first made a splash on the scene back in Summer 2011, they were "a decorative set of bones, channelling the ghosts of discothèques past" in a manner of DEPECHE MODE being eaten by SIOUXSIE & THE BANSHEES. This material was released as a mini-album 'Precurxor' in 2014.
Where they are heading next may be less overtly synthy but is still technologically dynamic and inventive. Their debut album 'Verxes' has been a long time coming but if tracks such as 'Valkyrie' are anything to go by, it will have been worth the wait.
---
SOFT METALS (2011)
More immediate than XENO & OAKLANDER and much shinier than CRYSTAL CASTLES, SOFT METALS took their arsenal of cool vintage synths into ORBITAL territory with a rugged squelch 'n' bleep framework driven by Roland Rhythm Composers. Comprising of Patricia Hall and Ian Hicks, the duo have proven their artistic worth with a hypnotic sound on their first self-titled album. The synthetically charged joy of 'Voices' was a great calling card while 'Do You Remember?' and 'Eyes Closed' showcased Patricia Hall's flirtatious demeanour over a Detroit Techno influenced backbone.
The second album 'Lenses'
was a natural development of the debut
and tracks like 'Tell Me', 'No Turning Back' and 'Hourglass' have indicated there is still more great music to come in that delicious Métaux Mous vein.
https://www.facebook.com/softmetals
---
ELEVEN: ELEVEN (2012)
Comprising of the seductively celestial voice of Sicca and the instrumentation of Jake Childs, Texan duo ELEVEN:ELEVEN have an electronic dance sound that recalls a variety of influences including Italo Disco, Hi-NRG, Electroclash and the band BERLIN. Their impressive debut 'Through The Veil' showed subtle, crafted thinking within EDM as well as hypnotic hints of BOBBY O and GIORGIO MORODER.
With range of rhythmical dynamics on songs such as 'Little White Lies', 'No Words' and the brilliantly sparkling title track, ELEVEN: ELEVEN's songs rarely clock in above four minutes, thus avoiding the death-by-four-to-the-floor syndrome that afflicts the majority of club music.
---
CHVRCHES (2012)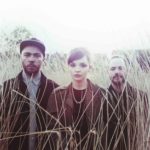 The Electricity Club took a punt at covering CHVRCHES after just one song, but it all turned out rather well. Introduced to the band by the wonderful CURXES, CHVRCHES' brilliant opening gambit 'Lies' was 'The Whole Of The Moon' re-imagined by DEPECHE MODE but fronted by ROBYN. With electronic drum tattoos, meaty piercing synths and a great tune, the Glaswegian trio of Lauren Mayberry, Iain Cook and Martin Doherty certainly made an impression.
'The Mother We Share' proved it was not a fluke while 'Now Is Not The Time' showed CHVRCHES were in a position to regulate great songs to B-sides. Support slots with DEPECHE MODE, a never ending tour and a well-received debut album in 'The Bones Of What You Believe' have been further evidence of CHVRCHES impact in the international arena.
---
TITANS (2012)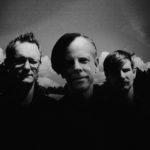 Imagine if RAMMSTEIN were reincarnated as DEPECHE MODE but without the flame throwers? TITANS' vocalist Dan Von Hoyel sounds like a lower register Dave Gahan crossed with a less Teutonic Till Lindemann. In a sub-genre known for its shouting, TITANS' mighty calling card 'It's Dark' was menacing but melodic. The parent album 'For The Long Gone' was an enjoyable listen too, energetic without being bombastic and tuneful without being twee.
The foreboding synth atmospheres of 'All There Is'
were reminiscent of a doomy CAMOUFLAGE while the Olympian effort of the title track could have been ULTRAVOX meeting RAMMSTEIN for an electronic collaboration. While an EP 'My Sorrow' with new songs came out in 2013, a second album is eagerly awaited.
http://www.facebook.com/TitansOfficial
---
SAY LOU LOU (2013)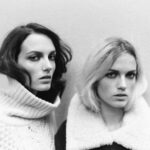 Stunning identical twins Elektra and Miranda Kilbey have been labelled the female HURTS and certainly their second single 'Julian' is still one of their best songs, full of tension, angst and intrigue like a Nordic Noir mini-series compressed into a three minute pop song. Like HURTS, their music could do with a kick occasionally but numbers such as 'Everything We Touch
' are like a sophisticated Scandipop take on HEART, driven by a togetherness that can only come from two siblings.
The forthcoming release of their debut album 'Lucid Dreaming' will confirm whether SAY LOU LOU have been able to deliver on their brand of shimmering but accessible escapism.
---
GIRL ONE & THE GREASE GUNS (2013)
Who are GIRL ONE & THE GREASE GUNS? Nobody really knows for sure, but this mysterious combo with their lo-fi noise and motorik beats have revealed a series of energetic singles over the past few years. There was the 'Logan's Run' tribute 'Jessica 6', an eerie post-punk cacophony of sound laced with icy string machine sounding like THE PIPETTES fronting an OMD assisted JOY DIVISION while a winter of discontent overtone sat on the dysfunctional indie synthpop of 'Driving Without Headlights (Once Again)'.
However in 2014, a much softer side was revealed on 'No Longer Spellbound'. With its beautiful atmospheric quality smothered in icy synths and grainy vox samples, it would have been the theme tune to 'Twins Peaks' had the series been set in The Lake District.
http://www.squirrelrecords.co.uk/girl-one-and-the-grease-guns/
---
NIGHT CLUB (2013)
Forming in 2011, vocalist Emily Kavanaugh and producer Mark Brooks began writing songs that combined the pure pop of PINK and BRITNEY SPEARS with the heavier spectre of SLAYER into a danceable, electronic underworld. They truly arrived on their second EP 'Love Casualty', with the highlight being 'Poisonous' which reimagined EURYTHMICS' 'Sweet Dreams' fronted by Britney if she had gone Goth.
And with their third EP 'Black Leather Heart', NIGHT CLUB delivered their best body of work yet. Featuring a dark disco cover of INXS 'Need You Tonight', it was trumped by the sinister yet playfully feline 'She Wants To Play With Fire' and the Electroclash flavoured 'Cruel Devotion'. Based on the evidence trajectory so far, NIGHT CLUB's fourth EP looks like it will be a blinder!
---
QUIETER THAN SPIDERS (2013)
Could The Electricity Club have found another MIRRORS in QUIETER THAN SPIDERS? But whereas MIRRORS openly flaunted their Gilbert & George look, QUIETER THAN SPIDERS have been totally anonymous. Their "Shanghai Synthpop …using home-made electronic sounds played by hand" has certainly made an impact with 'Shanghai Metro' recalling the obvious melodic elements of classic OMD.
Then there was the haunting dreamscape of 'Hibakusha' with its modern, processed twist while the simply wonderful 'The Land Of The Lost Content' glided with a glacial beauty that was not only appealing to the ear, but could be danced to as well. The long awaited debut album 'Signs Of Life' is to be released on Anna Logue Records sometime in 2015.
https://www.facebook.com/QTSpiders
---
I AM SNOW ANGEL (2014)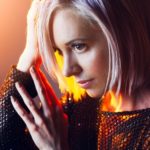 I AM SNOW ANGEL's music evokes images of icy landscapes and crystalline hydro basins but with a North American twist. Her self-titled debut EP introduced enticingly understated numbers like 'Grey White December' and 'Let Me Go', but it was her debut album 'Crocodile' that united a countrified twang with her dreamy, whispery world to produce a unique and quietly subversive sound within electronica.
There was the excellence of the title track while 'Walking On Wires' recalled THE POSTAL SERVICE. But just when you thought there could be no more surprises, there was her drum 'n' bass take on BRUCE SPRINGSTEEN's 'I'm On Fire'!
---
MACHINISTA (2014)
The Swedish pairing of John Lindqwister and Richard Flow have declared themselves "synthpop with a rock'n'roll edge" but MACHINISTA have shown themselves to be far weightier with songs such as the superb Brechtian drama of 'Summersault' and the midlife pondering 'Pushing The Angels Astray'. Their debut album 'Xenoglossy' delivered on the promise already shown with their first EP 'Arizona Lights' and an appearance at 'An Evening With The Swedish Synth'.
Combining the best elements of both ALPHAVILLE and THE CURE into an enjoyably well produced template of anthemic electro, they even had the bottle to do a cover of DAVID BOWIE's 'Heroes' and did a pretty good job of it too.
http://www.machinistamusic.com/
---
FIFI RONG (2014)
FIFI RONG has been building her repertoire using a wide range of influences such as dubstep, trip hop and Chinese folk music while also name checking the likes of COCTEAU TWINS and MAZZY STAR. She also collaborated with TRICKY and her first album 'Wrong' came with a rework of her TRICKY track retitled as 'Only If I Knew' which was by far a more beautiful interpretation and fully exploited the song's potential.
Her best number so far though has is 'Next Pursuit', which combines the vocal mystery of KELLI ALI and the quirkiness of MOLOKO. Adding rhythmical variation and avoiding clichés, FIFI RONG has manifested her own dream laden underground electronica. She is currently working with BORIS BLANK of YELLO fame.
---
PAWWS (2014)
PAWWS is what CHVRCHES would sound like if they were an all-female concern ie a blokey free zone. With some Scandipop influences and a dose of second hand Roland JX-8P, the end result is some sweet, sugary electronically driven pop. The coy, feline magnetism of 'Slow Love' showcased PAWWS aka Lucy Taylor's brand of "upsetting disco" and 'Give You Love' from the following 'Sugar' EP
also lived up to that template.
Meanwhile, The Sunday Times described the EP title track
"As if Kylie had worked with OMD". If there is one lady who could fill the female fronted synthpop void that has been vacated by LA ROUX and LITTLE BOOTS, it is PAWWS. With the warm reception accorded to the first two releases, more music is on the way from Miss Taylor…
---
Text by Chi Ming Lai
7th March 2015, updated 22nd May 2016