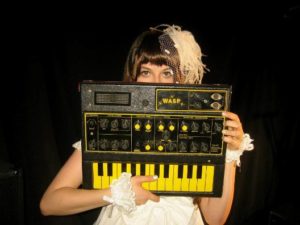 In the five years since its formation, The Electricity Club has reviewed over a hundred gigs and witnessed some fabulous live performances as well as some not so great ones… one was so bad in fact, TEC declined to submit a review in the end!
There have been sell-out concerts and also ones where literally one man and their dog have been attendance, until the dog realised it was at the wrong gig and left!
Despite the downturn in music sales overall, the live scene has been vibrant with gigs and events sympathetic to electronic music springing up all over Europe. Again, the quality of these has been variable, but at least acts using synthesizers no longer have to necessarily perform on incongruous bills alongside indie bands, folkies and rapper MCs.
Listed in chronological order with a restriction of one headline gig per artist, here are The Electricity Club's 30 favourite gigs from the period between 2010 to 2014… modesty prevents The Electricity Club from listing its own TEC001, TEC002 and TEC003 events 😉
---
LA ROUX + HEAVEN 17 at BBC Maida Vale (2010)
In a performance for BBC6 Music, when Glenn Gregory took the lead on the verses of 'In For The Kill', any scepticism lingering about the connection between LA ROUX, HEAVEN 17 and early HUMAN LEAGUE was quashed. Before 'Temptation', Martyn Ware gleefully told everyone that Gregory only got 78% doing it on 'SingStar'. While Elly Jackson might not have a natural soul voice, she certainly hit those high notes. An uptempo cover of TERENCE TRENT D'ARBY's 'Sign Your Name' finished a unique evening.
---
DEPECHE MODE at Royal Albert Hall (2010)
Part of the Teenage Cancer Trust series of gigs, rumours that DEPECHE MODE had something special up their sleeves were spreading like wild fire among The Devoted as they gathered from all over the world in South Kensington. And it came in the shape of the much missed Alan Wilder appearing with DM for the first time since 1994 to accompany Martin Gore on a rendition of 'Somebody' during the encore. "A proud moment for me knowing that most people were so happy about it" Wilder said.
---
ULTRAVOX at Hammersmith Apollo (2010)
Following their triumphant reunion in 2009, ULTRAVOX returned for a second leg with an expanded setlist. The line-up of Warren Cann, Chris Cross, Billy Currie and Midge Ure were much more relaxed and with a stripped down lightshow, it was all about the music. Highlights included an even more Kraftwerkian rendition of 'Mr X', 'I Remember (Death In the Afternoon)' where Currie opted to do the closing piano motif one-handed and the effervescent quadruple drum action climax to 'The Voice'.
---
EMILIE SIMON at The Jazz Café (2010)
French songstress EMILIE SIMON is an embodiment of the truly independent female artist. And as in the PET SHOP BOYS song 'Opportunities', she really did study at the Sorbonne. Her one woman performance at The Jazz Café showcased her range of musical devices such as a Yamaha Tenorion, an amazing 'effects' gauntlet and a futuristic Casio guitar synth alongside her faithful keyboards. The brilliant avant pop of 'Dreamland' wonderfully highlighted her inventive use of electronics.
---
MARINA & THE DIAMONDS at The Roundhouse (2010)
With some eccentric Fe-Mael intuition, Marina Diamandis was possibly the nearest thing to SPARKS meeting LENE LOVICH. She arrived on the stage  like Aphrodite, the Olympian Goddess of Love and Beauty, all dressed up to the nines in a most elegant full length black gown. Fabulously quirky songs like 'I Am Not A Robot', 'Oh No!' and her attack on WAG culture 'Girls' showed she was no poppet. 'Shampain' and the so far unreleased 'Jealousy' proved she could do classic synthpop too.
http://www.marinaandthediamonds.com/
---
GOLDFRAPP at Hammersmith Apollo (2010)
On a cold Autumn evening, something unusual was happening; Alison Goldfrapp was having fun! It was if the thigh booted ice queen of yore had melted and turned into Olivia Newton-John. The 'Head First' album dominated the middle part of this show and was tailor made for the dynamics of live performance. The bouncy FM synth rock numbers 'Alive', 'Believer 'and 'Rocket' had that punch the air feeling and sat well alongside the Schaffel stomps of 'Ooh La La', 'Train' and 'Strict Machine'.
---
A-HA at Wembley Arena (2010)
It says something about a band's standing when the song that gets the biggest applause is a new one, and the one that everyone thinks should have been played is also new… A-HA's 'Foot Of The Mountain' was a true return to form for the Norwegian trio and its title track was the best received moment of the show at Wembley. Sadly, 'Nothing Is Keeping You Here' wasn't played, but with so many great songs in their catalogue, that didn't matter in a glorious live celebration of their career before disbanding.
---
CLAUDIA BRÜCKEN at The Scala (2011)
CLAUDIA BRÜCKEN gathered a number of friends to celebrate her career. As well as Paul Humphreys, Andy Bell, Glenn Gregory and Martyn Ware, there was the wonderful 3/4 reunion of PROPAGANDA with Susanne Freytag and Ralf Dörper on 'Dr Mabuse' and 'P Machinery'. There was also a surprise performance of HEAVEN 17's demo version of 'Temptation' where a suitably detached vocal from Ms Brücken enhanced the song's more electronic origins, along with material from her projects ONETWO and ACT.
http://www.claudiabrucken.co.uk/
---
DURAN DURAN at Shepherds Bush Empire (2011)
DURAN DURAN proved they could recapture the performing zest of their glory days, but now thanks to the 'All You Need Is Now' album, they had the new material to back it up too. Beginning in true DURAN DURAN style with a Bond Theme overture delivered by a string quartet of blonde, brunette, red and raven haired beauties, the band launched into a glorious set of hits and highlights from the new long player. And best of all, they didn't bother with their horrendous cover of 'White Lies (Don't Do It)' 😉
---
IAMX at Cologne Essigfabrik (2011)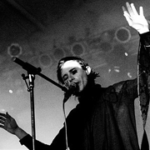 IAMX have captured an electro Gothic aesthetic that combines the theatrics of Weimar Cabaret with themes of sex, alienation and dependency which have appealed more in Europe than at home. So it was appropriate that the contradiction theme of 'Think Of England' was a live centrepiece that evening in Cologne. Delivering a mechanical cabaret with a deluge of haunting East European scales and neo-classical flourishes, the disturbingly militaristic cinematic waltz of 'President' was a great finish.
---
MIRRORS at Cologne Gebäude 9 (2011)
Pop Noir quartet MIRRORS were an outstanding live act with their powerful synthetic sound resonating alongside their grainy impressionistic film projections and stark lighting. On their first headlining tour of Germany, the extra setlist time allowed for the premiere of the neo-electro disco of 'Toe The Line' and their 10 minute epic 'Secrets'. New's majestic vocal style took a backseat in the song's third movement as he adopted a sub-Ian Curtis persona and screamed out during the screeching military tattoo of its climax.
http://mirrorsofficial.bandcamp.com/
---
Short Circuit Presents Mute at The Roundhouse (2011)
This two day celebration of Mute Records had everything except DEPECHE MODE themselves. Alan Wilder appeared as RECOIL with Doug McCarthy of NITZER EBB joining him for a performance of 'Personal Jesus', while Andy Fletcher and Martin Gore each did DJ sets. The live centrepiece was a special set featuring ERASURE, YAZOO and THE ASSEMBLY, although one memorable moment of the day was non-musical with Flood's lecture on the making of 'Enjoy The Silence' and his goofy mimicking of Martin Gore!
---
LADYTRON at The Forum (2011)
Korg is a four letter word…but then so is love. LADYTRON pulled off that rare feat of being an electronic based act that appealed to rockers, emos, indie kids and synthpopsters alike. Their only UK gig of 2011 was drawn from all of their albums. Mira Aroyo's distinctive Bulgarian over the mechanical buzz of 'True Mathematics', a fabulously frantic cover of DEATH IN JUNE's 'Little Black Angel' and old favourite 'Discotraxx' with its repeated claptrap fill were key show highlights.
---
The Electronic Phuture Revue at Royal Festival Hall (2011)
'The Electronic Phuture Revue' curated by Martyn Ware and Mark Jones featured a stupendous line-up of HEAVEN 17, ONE TWO, THOMAS DOLBY, MIRRORS, ONETWO, RECOIL and MOTOR. And although not there, the musical legacy of Martin Gore lingered in the sets of the latter three. But the event was clouded by a poor attendance, caused by the high ticket price from hosts The Vintage Festival charging gig goers a compulsory extra £50 to enter a clothing fayre that they were never going to attend…
http://www.backtothephuture.net/
---
BEF at The Roundhouse (2011)
Featuring Sandie Shaw, Boy George, Kim Wilde, Green Gartside, Polly Scattergood, Midge Ure and of course, Glenn Gregory, Martyn Ware's ambitious BEF covers project became a live entity for the first time. As well as the great and varied music on offer, one of the highlights was Boy George's unsurprisingly camp take of 'These Boots Are Made For Walking'. His onstage tale about going with Martyn Ware to see Gary Glitter in concert and getting the convicted felon's autograph was priceless: "…I don't think it's worth much now" he quipped!
---
JOHN FOXX & THE MATHS at XOYO (2011)
Foxx and Mathematical partner Benge took to the road on a national tour and in the backing band were the glamourous duo of Hannah Peel and Serafina Steer handling synths among several other conventional instruments. With 'Interplay' being Foxx's most complete body of work since 'Metamatic', material from both albums sat comfortably side-by-side within the set. But it was Hannah Peel's eerie violin contributions on the 'Metamatic' era songs like 'Burning Car' and 'He's A Liquid' that were probably the show's biggest revelation.
---
Ja Ja Ja 3rd Birthday Party at The Lexington (2012)
London based Nordic music night 'Ja Ja Ja' celebrated its third birthday where the beautiful and the bearded mingled alongside musical figures from different generations such as KARIN PARK and RUSTY EGAN. It featured the first live performance outside Finland of SIN COS TAN. The highlight of SIN COS TAN's set was marvellous extended workout of 'Trust'. A cold dark evening and synthesizers… it was a concoction made in heaven. Concluding the evening, headliner MØ was impressive too, coming across like LANA DEL REY trapped in a frozen Fjord.
---
REPUBLICA, TENEK + KOVAK at The Garage (2013)
REPUBLICA's gig at London's Garage had a superb line-up of supporting players. There was the enjoyable disco pop of KOVAK fronted by the very sexy Annelies Van de Velde and the electro rock fusion of the almost equally sexy TENEK. Like two parts Toyah: one part Siouxsie at a warehouse party, Saffron provided the feisty focus while Tim Dorney and Jonny Glue acted as complimentary foil to recreate the punchy REPUBLICA sound. With luminaries like SAMANTHA FOX and RUSTY EGAN also in the audience, it was a fun filled occasion for all.
http://www.republicamusic.co.uk/
---
KARIN PARK at The Lexington (2013)
KARIN PARK's fourth album 'Highwire Poetry' was a steady burner embraced through word of mouth, but its embracement couldn't have prepared audiences for the spectacle of her live show. With an obviously towering presence, her animated stares and jerky movements had the crowd transfixed. In an unusual set-up featuring her heavy metal loving brother David primarily on drums, the siblings showed themselves to be impressive multitaskers with David even venturing onto keyboards while Karin dabbled with a Korg MS20 and keytar.
---
MESH, DE/VISION + TORUL at Islington O2 Academy (2013)
Bristolian electro-rock duo MESH ended their successful European tour in style with a rousing show at the O2 Academy in London's Islington district. Supporting an excellent bill were TORUL, a promising trio hailing from Slovenia and German veterans DE/VISION. But MESH's set sprang into technological life as screens and projections set the scene for a live presentation of their best album yet 'Automation Baby'. With songs such as 'Born To Lie', 'Adjust Your Set' and 'Taken For Granted', MESH were at the height of their powers.
http://www.facebook.com/pages/DEVISION/24741337633
http://www.torul-recordings.net/
---
CHVRCHES at Village Underground (2013)
Tickets for CHVRCHES gigs were exchanging hands at ridiculous prices but it was easy to see why as there was an endearing charm about them. Pulling out the stops with a huge laser display at Village Underground, singer Lauren Mayberry surreally remarked that it would have been cruel for anyone to have brought their cat to the show!! 'Lies', 'Science & Vision' and 'The Mother We Share' showcased what was to come with their debut LP while PRINCE's 'I Would Die 4 U' was a good choice in the "we haven't got enough songs, let's do a cover" conundrum that haunts new acts.
---
OMD + VILE ELECTRODES at Cologne E-Werk (2013)
VILE ELECTRODES got to play their most OMD derived number 'Deep Red' on the final night of their German tour supporting their heroes. Meanwhile, new OMD material such as 'Dresden' and 'Kissing The Machine' satisfied the crowd alongside the usual OMD favourites. Live duds 'So In Love' and 'Walking On The Milky Way' were also dropped for the welcome, good natured surprise (due to audience demand) of 'Secret'. The almost frightening Teutonic shout of "ZU-GA-BE" by the audience in time to the closing drum machine of 'Enola Gay' was another unforgettable moment.
http://www.facebook.com/vileelectrodes
---
HEAVEN 17 + SCRITTI POLITTI at Koko (2013)
For Virgin Records 40th Anniversary, THE HUMAN LEAGUE were invited to play a special concert but declined. Instead, founder member Martyn Ware stepped into the breach. Loaded with surprises such as a 'Marianne', 'Circus Of Death' and 'WXJL Tonight', Glenn Gregory relished the vocal challenge while Ware took to the mic himself for a new rendition of IGGY POP's 'Nightclubbing'. HEAVEN 17's hits satisfied members of the audience who still weren't quite sure of the connection and with support provided by SCRITTI POLITTI, it was an unforgettable evening.
---
GARY NUMAN at The Roundhouse (2013)
Numan's shows in last ten or so years have been frustrating, often with great highs but then spoiled by severe lows, thanks to the one dimension nature of numbers from the 'Jagged' album. But with the 'Splinter' album and tour, Numan got it right. Free of the ballast from 'Jagged' and incorporating the best elements of 'Replicas', 'The Pleasure Principle', 'Telekon', 'Pure' and 'Dead Son Rising', The Roundhouse show was back to Numan at his formidable best. The dynamic and tempo variation plus the return to more electronics appeared to have done the trick…
---
KARL BARTOS at Cologne Palladium (2014)
KARL BARTOS' 'Off The Record' show was a perfect multi-media history of electronic pop that celebrated the innovation of the past while moving forward musically. While the sounds are meatier, the technology more versatile and the tools much simpler to operate, what remains are the melodies, the traditions and the soul. It may be an unusual way to describe things related to Kling Klang, but with an evening of solo and KRAFTWERK material that coincided with Ralf Hütter receiving a Lifetime Achievement Grammy on behalf of the Düsseldorf quartet, this couldn't have been truer.
---
HANNAH PEEL at MemeTune Studio (2014)
A little basement studio in Hoxton houses one of biggest collections of vintage synths and within it, the delightful Miss Peel launched her marvellous 'Fabricstate' EP with an intimate performance using primarily just synths and samplers. On the title track, Peel launched into an amazing whirring synth solo on a DS Mopho x4 while with the haunting award winning 'Chloe', she showed her sensitivity. There was also a treat in a music box driven cover of PAUL BUCHANAN's 'Cars In The Garden' with the said antique sequencer operated by a member of the audience.
---
An Evening With The Swedish Synth at 93 Feet East (2014)
Featuring synth veterans PAGE alongside comparative newcomers MACHINISTA and TRAIN TO SPAIN, Nordic friendly music blog Cold War Night Life's 'An Evening With The Swedish Synth' proved what could be achieved when a genuine electronic music enthusiast curated an electronic event. A fair number of Swedes and Norwegians were in attendance so with the added cocktail of that Scandinavian sense of enjoyment and their insatiable appetite for liquid refreshment, it was a fun, good natured occasion that captured the spirit of how great music can unite people.
http://www.coldwarnightlife.com/
---
DIE KRUPPS at The Garage (2014)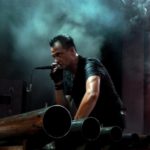 DIE KRUPPS are rightly cited as a huge influence on the likes of NITZER EBB, FRONT 242, DEPECHE MODE and most significantly RAMMSTEIN. Vocalist and founder member Jürgen Engler is still a great front man, playing up to Teutonic clichés and bashing metal with aplomb, particularly on a frenzied cover of VISAGE's 'The Anvil' with special guest Sarah Blackwood. With big, sequenced basslines from Ralf Dörper, Marcel Zürcher's crushing guitars and powerful drumming by Bradley Bills, it was a strangely joyful mechanised experience that was indeed, metal machine music.
---
MUS_IIC Festival.01 at Shoreditch Red Gallery (2014)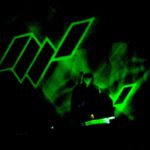 MemeTune, the acclaimed London studio and label curated its first festival featuring WRANGLER, GAZELLE TWIN and MINNY POPS. While MINNY POPS' provocative art school antics divided opinion, the sheer anonymity of GAZELLE TWIN combined with some unsettling put powerful music made her voyeuristically enticing. But it was WRANGLER led by ex-CABARET VOLTAIRE man Stephen Mallinder who most had come to see. And he delighted his followers with reworked versions of 'Sensoria' and 'Crackdown' alongside great new dystopian material such as 'Lava Land'.
---
ERASURE at The Forum (2014)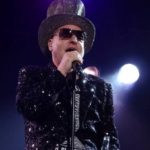 'The Violet Flame' was ERASURE's return to more uptempo material with a reinvigorated energetic zest within the duo. A number of hits were reprogrammed into a more disco format, but this was balanced with preserving the integrity of the original songs. It didn't spoil the fun as a guessing game element was added to proceedings. In tour programme foreword, Mute supreme Daniel Miller quoted Seymour Stein of Sire Records who said "the reason ERASURE are so great is because they make people feel good about themselves".
---
Text by Chi Ming Lai
17th February 2015