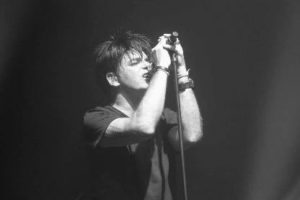 It's been almost 37 years at Ipswich Gaumont since I had my first encounter with the man GARY NUMAN.
He was often criticized for being "wooden" with little or no movement on stage on that his first tour! Oh, how things have changed! 37 years later and 40 miles up the road, I find myself at Norwich UEA on what has been billed as The Classic Album tour.
Playing tracks from 'Replicas', 'The Pleasure Principle' and 'Telekon', it's Numan's concession to the nostalgia enterprise that he has so publicly stated he despises. As the lights go down, the stage fills with dry ice and the slow instrumental intro version of 'Replicas' starts, in more heavy and industrial guise than the last time I heard it at back in the day and the start of what was in store for the night.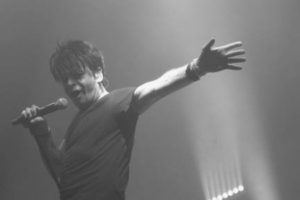 Then the great man appears just before blasting into the most powerful version of 'Replicas' itself.
You can feel the UEA moving and thinking "WOW, is this man really 58?"
I think men half his age wished they had his energy and drive, I know I do. An extended 'Metal' follows as Numan moves up a gear!!
A few synth mishaps during the night prove that even Numan's band is human but it doesn't spoil a thing. The set satisfies fans both old and new with reworked and up-to-date versions of 'Remind Me to Smile', 'The joy Circuit', 'This Wreckage', 'I'm An Agent', 'We Are Glass' and 'I Die: You Die', 'Me! I Disconnect From You', 'You Are In My Vision', 'Are Friends Electric', and' Down in the Park' 'Films', 'M.E.', 'Tracks', and 'Cars'.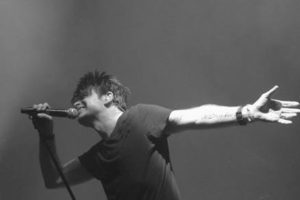 To finish a great selection of songs, there was a bonus of 'My Shadow in Vain and 'We Are So Fragile' for the encore.
I always ask myself at the end of a gig "did I enjoy it?" – the answer to that was a simple yes… no, it wasn't the Numan I'd seen 37 years ago, but the man has reinvented himself and reworked the tracks so they're as fresh and exciting as they were all them years ago.
An old tour poster advertising 'The Touring Principle 80' from the States said "If you go to one concert this year …make it Gary Numan's" – that is as true today as it was then.
---
With thanks to Duncan Clark at 9PR
'Reinvention – The Story Of GARY NUMAN… So Far' DVD is available from
https://garynuman.tmstor.es/
https://www.facebook.com/GaryNumanOfficial
---
Text by Stephen Roper
Photos by Lindon Lait
25th September 2015