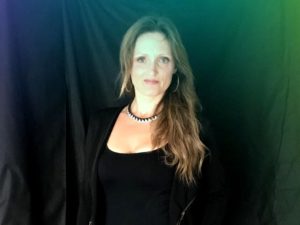 In a period of some competent if quite average releases from independent British electronic acts, one pleasant surprise has been the debut single from AFTERDARK.
The project of Kent-based vocalist and songwriter Marie Williamson, 'Gravity'
was written after she attended An Evening with Rusty Egan, having been inspired by The Blitz Club's DJ's many enlightening anecdotes and his 'Welcome To The Dancefloor' album.
The song has been sonically constructed by producer Steve and comes with two progressive house remixes by Baba Vanga. But of course, The Electricity Club just wants the original version, the one Williamson and Botting got right and with a colourful spacey video too! 😉
With the breathy air of Greek electropop goddess Sarah P. over a sparkling but moody synth laden backdrop, Williamson said to The Electricity Club of her delivery on 'Gravity': "I've just hit that zone where I don't like monotony and getting the light and dark into your vocal is necessary!!"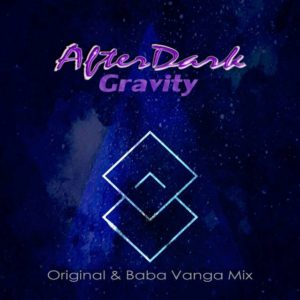 Describing herself as a "Die hard DEPECHE MODE fan doing what I've always wanted to do with music!", she previously was a member of HERHUTH AFTERDARK who released a number of tracks over the last few years. Her view is "You don't have to be the best but just the courage to try ♥"
What happens next with AFTERDARK, who knows? But with work towards an EP and possible live performances too, 'Gravity' is a promising start that outstrips much of what is, and has been, passing as new electronic pop in the UK.
---
'Gravity'
is released via digital platforms by Pentaprism Music
https://www.facebook.com/AfterDark840/
https://twitter.com/afterdark840
https://www.instagram.com/afterdark840/
https://soundcloud.com/after-dark840
---
Text by Chi Ming Lai
17th September 2018