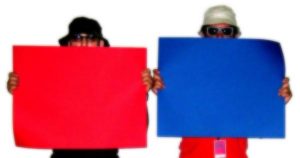 Named after the noted Italo Disco song and best known as MARSHEAUX's production team, closer scrutiny reveals FOTONOVELA to be George Geranios and Nick Bitzenis.
As well as having PET SHOP BOYS, THE HUMAN LEAGUE and GROOVE ARMADA in their remix portfolio, they are also the brains behind Undo Records who have also released albums by OMD, MIRRORS, CLIENT and MESH for the Hellenic market.
Their own biog says it all…"Behind FOTONOVELA hides two of the most important personalities in the modern Greek electronic music scene". So what did FOTONOVELA give the world for their debut album? With a vast portfolio of recorded experience to dwell on with MARSHEAUX, MIKRO, NIKONN and ESTE, 'Mistakes Are Good' was a collection of dancefloor oriented tracks based around some hypnotic grooves and possibly the one of the funkiest electronic albums since FELIX DA HOUSECAT's brilliant 'Da Kittenz & Thee Glitz'.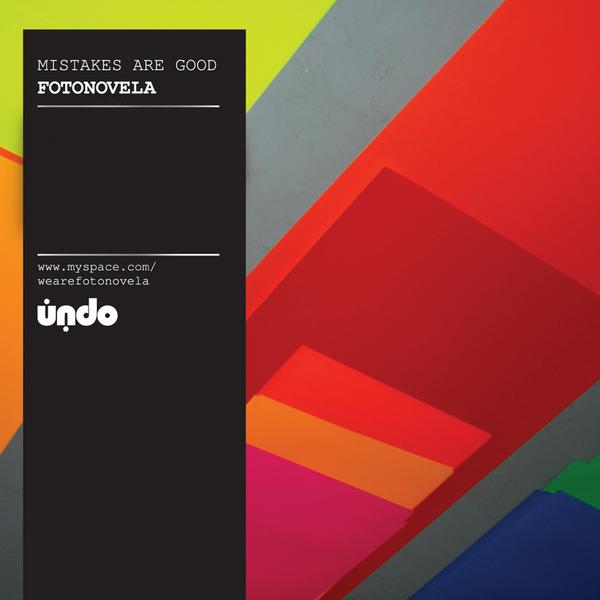 Although obviously a product of a duo who have spent most of their lives in sunshine, there were however some darker edges. This was probably the result of being weaned on the Cold War melancholia of OMD and DEPECHE MODE. But if Norwegian duo ROYKSOPP's 'The Understanding' had been a snapshot of Scandinavia, then 'Mistakes Are Good' was most definitely Mediterranean. Opener 'Stand Up' is a delightful funky number in the vein of TIGA who Nick does not sound unlike in the vocal department. 'Wrong Is Right' features a wacky monologue intro reminiscent of THE ORB's 'Little Fluffy Clouds' carried by a sequencer that stuns the brain. It's almost trance like!
'Gorgeous' is the most Germanic sounding track and is what is says on the tin. The vocoders, romantic chorals and Teutonic rhythmic construction are better than anything to have come out of Klingklang in the last few years. It's electro in the classic tradition, probably the best track on the collection. Lower features a more electro soul groove.
Think early HEAVEN 17 and you won't be too far off. The influence of DJ-ing at trendy parties has given FOTONOVELA an acute understanding of what it takes to get people moving. MARSHEAUX guest on the excellent 'So Strange' where Marianthi Melitsi adds her sexy accented touch to the Madame Hollywood style analogue pulse. It's perhaps a little less song orientated than MARSHEAUX but some superb vibrato synth sends nice chills down the spine as the climax builds to a magnificent screaming ARP Odyssey sounding solo.
Another guest vocalist, Elektra from ROCKETS IN A COMA appears on two tracks, providing an aggressive counterpoint to MARSHEAUX's more wispy vocal style. 'In Between Us' closes with a scat vocal synthetically manipulated into something very odd while on 'Hammer', she snarls "DJ… play my funky tunes!" And they do!
'Stupid Doll' wouldn't be lost on a SCISSOR SISTERS album… a good or bad thing depends on whether you like them or not! With some added falsetto vocals and disco string samples, it's the most immediate track on the album. It has crossover potential. Filthy or Gorgeous? You decide! 'Unfair' takes things down and is a superb closer. Taking its lead from SOLVENT's 'Wish', with its vocoder and atmospherics, it combines like BRIAN ENO's more recent song based style from 'Another Day On Earth' with classic OMD…it soothes and it relaxes.
A great debut album from a team that has been at the forefront of the internationally resurgent electronic music scene, if these songs are mistakes, then the album that George and Nick actually get right should be really interesting! Their second album promises a number of special guest vocalists from the synthesized music scene so the next move is most definitely FOTONOVELA's…
---
'Mistakes Are Good' is released by Undo Records
www.facebook.com/pages/Fotonovela/18103408133
https://twitter.com/WeareFotonovela
www.myspace.com/wearefotonovela
---
Text by Chi Ming Lai
10th March 2012