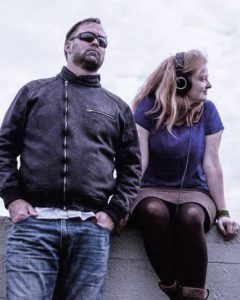 Hailing from Seattle, STATIC SHORE first showcased their brand of tranquil electronic pop in 2016 with the EP 'Life & Love In The Hologram'.
From it, 'Replay' with its pretty whispery voice and windswept synth solo was a particular highlight. Comprising of Eric Smith and Shannon Alexander, their airy sound has become popular with various discerning music purveyors..
While STATIC SHORE's 2017 nautical adventure 'Tides'
indicated further development with more conventionally propelled tracks like the comparatively uptempo 'Money & Time', it has been the glistening dreamy overtures of 'Sun In My Wake' that have gained the duo wider attention in 2018.
Described by the duo themselves as "a song for your summer soul and the days ahead", it's a tune that recalls the gentile beauty of 2004's 'Elevation No9' by German kosmische trailblazer Michael Rother who made his name as a member of NEU!
Melodic, melancholic and gently percussive, the oceanic visual accompaniment of 'Sun In My Wake' captures the song's lush escapism.
'Sun In My Wake' is from STATIC SHORE's third EP release, the suitably titled 'Embody'
. Also from the collection, 'In The Dust' offers crystalline circles of synthesized bliss coupled to an alluringly treated vocal aesthetic. Not too dissimilar in their natural timbres, could Shannon Alexander be the Stateside answer to Paula Gilmer from TINY MAGNETIC PETS?
The title song itself is suitably spacey while appropriately enough, the EP's opener 'Satellite Beams' radiates its sonic spectrum over subtle but busy machine rhythms. With 'Embody' as their best body of work yet, STATIC SHORE have found their sound and as they gain further confidence in their sea of synthbound exploration, the duo can only become more accomplished and artistically fulfilled.
---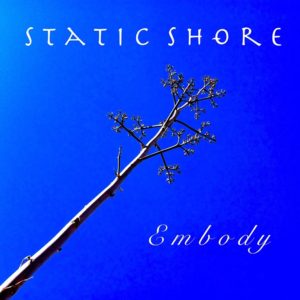 'Embody'
is available as a download EP direct from https://staticshore.bandcamp.com/releases along with STATIC SHORE's previous releases
https://www.facebook.com/staticshore/
https://twitter.com/StaticShore
https://www.instagram.com/staticshore/
https://soundcloud.com/staticshore
---
Text by Chi Ming Lai
25th August 2018