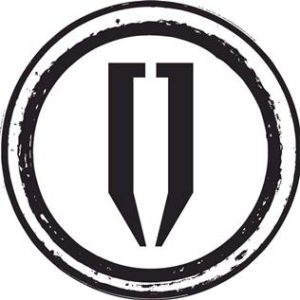 The über talented Oz Morsley, who is the brains behind Chelmsford boys KLOQ, has had a long standing career in electronic music, including collaborations with Doug McCarthy of NITZER EBB and THE PRODIGY.
His own project EMPIRION moved seamlessly into KLOQ, whose first album 'Move Forward' grabbed the audience with freshness of ideas and superiority of sound. Self-confessed lover of mixed genres, Morsley took a gamble and hit the spot, creating an eclectic combo of electronica, techno, industrial and pop.
The second opus 'Begin Again' was born in the uncertainty of member changes, shifts within the band's management and the awareness that already established fans may not take to it.
'Behind The Screams'
brings back the freshness and guts again. KLOQ feel comfortable with their current line-up and management, and that shows up in the quality of their material. Energetic frontman Dean Goodwin, Tim Jackson on bass and Chris Jacobs on drums bring back the feel of 'Move Forward' with renewed intensity and familiar spontaneity.
From 'The Gun', with the American Tarantino inspired guitar riffs and excellent drums, loudness and crudity laced with obscene attitude, via a masterly manipulated sound on 'Drive' pounding with cyber rock meets temperament laden dance, to the filthy and vicious 'Black Slab' containing explosive bags of the unexpected. Loaded with sexy tonality, in-yer-face hooks and cracking arpeggios, the track has already become a firm live favourite. 'Headlines' carries on the angry, dirty beats with KLOQ's signature musical elements borrowed from their first opus.
If you loved THE PRODIGY, you will love the album's title track, 'Behind The Screams'. With the excellent video accompanying the release, this is bound to raise the roof. Harder hitting and containing stronger messages, KLOQ are excelling with their adornment of mixed genres over genial execution.
'This Beat' announces itself with BEASTIE BOYS influences, while 'We Are Now' loops over heavy lyrical content performed as a protest. The short production is closed with 'Destroyed', a magnificently executed synth track with strong vocals and a requisite amount of genre bending elements that leaves the listener wanting more.
'Behind The Screams' is explosive, urgent, necessary and for anyone, whose interest lies in achieving the perfection in synth production, based on the formulae of astounding knowledge of electronic music creation Morsley is capable of. KLOQ prove that the addition of a drummer and bass guitarist can sustain the electro feel and the vocals of Goodwin have enough power to cut through the harshness of the production.
Maybe not for the typical synthpop lover, KLOQ is one of a kind and full of capabilities, crossing over the boundaries and playing with sound to reach the unreachable. Where the UK synth scene carries on with shamelessly low levels of entry, the Essex foursome come out on top. After all, their recipe is not to imitate, it's to create what's never been created before.
---
'Behind The Screams'
is released by This Beat Music
KLOQ play the following dates with AYRIA + INERTIA:
Sheffield Corporation (11th June), Brighton Prince Albert (17th June), London Electrowerks (18th June)
https://www.facebook.com/kloqmusic
---
Text by Monika Izabela Goss
10th June 2016