Artists are not infallible creatures and even on great albums, there's often a duff song that somehow gets released as a single and becomes a hit.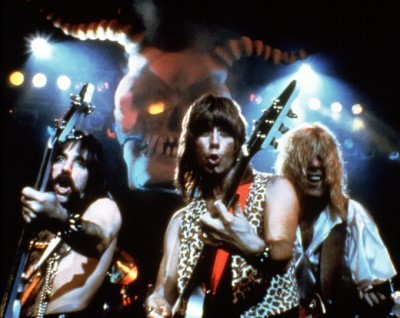 Some of these inferior singles though get found out early on and deservedly fail to capture the public's imagination.
However, sometimes the artists themselves will realise the errors of their ways with these less than satisfactory offerings and quickly drop the track from the live set or rewrite history by excluding the said offending item from greatest hits packages.
As a singular follow-up to the 'We Hope You Enjoy Our New Direction' albums article, here are twenty singles by your favourite acts who really should have known better.
Arranged in chronological and then alphabetical order with a restriction of one release per artist, these singles are, in the words of SPINAL TAP's Nigel Tufnel, "like lukewarm water…"  – a Spotify playlist is therefore not required 😉
---
JAPAN Don't Rain On My Parade (1978)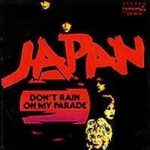 Was this really the band who were to record 'Ghosts' four years later? You certainly wouldn't have put your money on JAPAN becoming chart regulars by 1982 based on this first single! 'Don't Rain On My Parade' was a cover of BARBRA STREISAND's set piece from 'Funny Girl', this hilarious two fingers rock thrash, with an unrecognisable David Sylvian snarling away, made no headway in Europe. But bizarrely, the band found an audience in Japan itself, which subsequently allowed them to develop into the artful combo they are better known as.
Available on the album 'Adolescent Sex' via Hansa / Sony BMG Records
---
TEARS FOR FEARS The Way You Are (1983)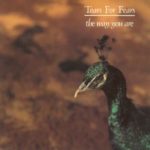 After achieving success with their angsty debut 'The Hurting', TEARS FOR FEARS' label wanted an interim release to maintain the duo's profile. But after several months exploring their artier aspirations, the resultant single was poor. 'The Way You Are' was Curt Smith and Roland Orzabal de la Quintana trying to be JAPAN, only they weren't very good at it! Smith said it was "probably one of the worst recordings I think we've done". The change of direction to produce the rockier, more MTV friendly opus 'Songs From The Big Chair' proved to be far more fruitful.
Available on the album 'Songs From The Big Chair – Deluxe Edition' via Mercury Records
---
VISAGE Beat Boy (1984)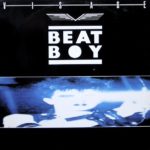 The lack of input from departed founder member Midge Ure as producer really exposed itself on VISAGE's third long player 'Beat Boy'. Most of the songs went on for far too long while Steve Strange's flat, tuneless vocals and banal lyrics were allowed to run riot. Running for a painful six minutes on the album, even in edited single form, the title track really needed a 'Go Faster' stripe as the attempt to merge rock guitars with Fairlight stabs, vocal sampling and industrialised percussion failed miserably.
Album version available on the album 'Beat Boy' via Cherry Pop
---
BRONSKI BEAT & MARC ALMOND I Feel Love / Johnny Remember Me (1985)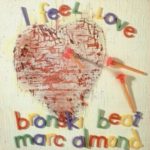 'I Feel Love' looked like a dream combination for Jimmy Somerville's swansong with BRONSKI BEAT to be paired with the one-time SOFT CELL front man. But despite iconic songs such as 'Love To Love You Baby' and 'Johnny Remember Me' segued onto the main act, the well intentioned recording ended up a total cut 'n' paste mess with the poor stop / start edit into 'Johnny Remember Me' being particularly embarrassing. Meanwhile, the screaming match between Somerville and Almond was painful to the ears. However, this duet managed to become a Top 5 hit!
Available on the album 'The Singles Collection 1984/1990' via London Records
http://www.jimmysomerville.co.uk/
---
JOHN FOXX Enter The Angel (1985)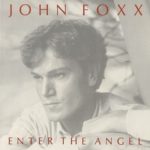 An attempt at crossing 'Endlessly' with 'Like A Miracle', both singles from JOHN FOXX's previous album 'The Golden Section', the lukewarm 'Enter The Angel' had none of the electro innovation of 'Metamatic' or the neu romance of 'The Garden'. Featuring Eddi Reader from FAIRGROUND ATTRACTION on backing vocals, Foxx had gone all conventional and no longer stood out from the crowd like he once had. And the result was that the quiet man born Dennis Leigh effectively retired from music afterwards until his 1997 re-emergence with Louis Gordon.
Available on the album 'In Mysterious Ways' via Esdel Records
---
HOWARD JONES Look Mama (1985)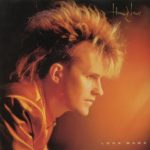 HOWARD JONES did much to further the cause of electronic music with his one-man synth act. But 'Look Mama', the second single from his second album 'Dream Into Action' was a tedious narrative about an interfering mother that was one of the weakest songs on the collection. Featuring a plethora of state-of-the-art digital sounds, their prominence was quite obviously to cover a weak tune. Amazingly, this one got into the UK Top 10!
Available on the album 'Dream Into Action' via T/A Detox Records
---
THE HUMAN LEAGUE I Need Your Loving (1986)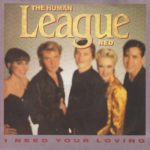 It's too easy to mock THE HUMAN LEAGUE's fifth album 'Crash', but that's because it was largely rotten to the core, save 'Human' and 'Love Is All That Matters', two Jam and Lewis numbers that were totally unrepresentative of Da League's own sound. 'I Need Your Loving' had a crew of six on the writing credits, none of them members of the band! This had to have been a JANET JACKSON cast-off from 'Control'… Phil Oakey has been many things but ALEXANDER O'NEAL he certainly wasn't while Joanne and Susanne combined could never sound like CHERELLE!
Available on the album 'Crash' via Virgin Records
http://www.thehumanleague.co.uk
---
GARY NUMAN I Can't Stop (1986)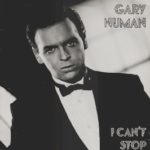 A toss-up between this and 'This Is Love', these two singles from the distinctly below-par 'Strange Charm' long player both actually got in the UK Top 40… quite shocking when far superior songs from previous album 'The Fury' failed to make any chart impact as 45s. By 1986, Numan wasn't really sure if he wanted to be THE POWER STATION or PRINCE so 'I Can't Stop' was frankly, all over the place! Whatever, he was no longer himself and as flying took more of an interest in his life, GARY NUMAN's career dip would not be reversed until 1994's 'Sacrifice' album.
Available on the album 'Strange Charm' via Eagle Records
---
ULTRAVOX Same Old Story (1986)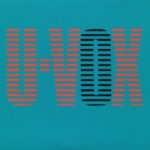 The signs had not been good when drummer Warren Cann was fired from the band for preferring to use programmed percussion. With the success of his solo career, Midge Ure was dictating a more conventional back-to-basics approach. But while the soulful backing vocalists, live drums and brass section on 'Same Old Story' kept ULTRAVOX sounding with the times, the bland played on. ROBERT PALMER was a far better exponent of MTV friendly rock.  The poor title of the parent album 'U-Vox' summed it all up… a band with something missing!
Album version available on the album 'U-Vox' via EMI Music
---
A-HA Touchy! (1988)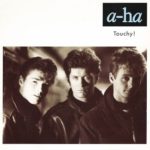 Such is life, the brilliant predecessor 'The Blood That Moves The Body' only reached No28 in the UK singles chart. Instead, the public took its rather ordinary and annoying follow-up 'Touchy!' to No11! Devoid of the usual emotive but melodic melancholy that had made songs such as 'The Sun Always Shines On TV' and 'Hunting High & Low' so appealing, the lead synth brass line, which ubiquitous for the time, was particularly annoying!
Available on the album 'Stay On These Roads' via Warner Music
---
HEAVEN 17 The Ballad Of Go Go Brown (1988)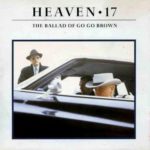 When Glenn Gregory appeared on the single sleeve wearing a Stetson, the writing was on the wall. 'The Ballad Of Go Go Brown' with its slide guitar and harmonica was the antithesis of the funky modernism that HEAVEN 17 had previously stood for. Martyn Ware's success as a producer for artists such as TINA TURNER and TERENCE D'ARBY around this time proved he hadn't lost his creative nous… but for now, the once innovative trio had run out of steam.
Available on the album 'Play To Win: The Best Of' via Music Club Deluxe
---
NEW ORDER Fine Time (1988)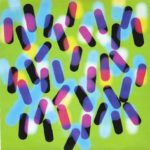 NEW ORDER had largely been acknowledged as a supreme singles act… until this! The runt of the litter, 'Fine Time' spoilt an otherwise brilliant album in 'Technique'. A sly send-up of the acid house scene, even Bernard Sumner admitted to Melody Maker that it was actually "a novelty record". A pitch shifted vocal was made to sound like an inebriate jackmaster impersonating Barry White, while the messy backing track was complimented by some bleeting sheep. One thing good about the single edit though is that it's one minute and thirty four seconds shorter than the album version!
Single edit available on the album '(the best of)' via London Records
---
EURYTHMICS Revival (1989)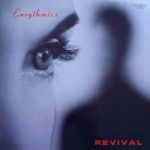 1987's 'Savage' album was a laudable attempt by Annie Lennox and David A Stewart's to get back to their electronic roots after their overt flirtation with America for their previous two long players 'Be Yourself Tonight' and 'Revenge'. But to launch the 1989 album 'We Two Are One', EURYTHMICS got all bland again on 'Revival'. The squelchy synth bass could not disguise a lifeless tune that ironically, despite its rhythm 'n' blues influences, was lacking in soul.
Available on the album 'We Too Are One' via RCA / Sony BMG Records
---
DURAN DURAN Violence of Summer (1990)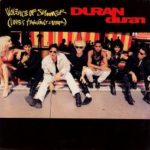 DURAN DURAN's cover of 'White Lines (Don't Do It)' is more comical than awful, sitting as it does on (no) 'Thank You', acknowledged as one of the worst albums of all time! But 'Violence Of Summer (Love's Taking Over)' was a poor relaunch of their classic five-piece band format with guitarist Warren Cuccurullo and drummer Sterling Campbell joining the fold, following two albums as a trio. What they forgot to add to the line-up though was some tunes… unsurprisingly, 'The Violence Of Summer' has never made it onto any DURAN DURAN compilation CDs, even the budget ones!
Available on the album 'Liberty' via EMI Music
---
SIMPLE MINDS She's A River (1995)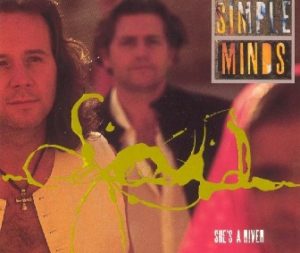 For SIMPLE MINDS' worst commitment to the singular format, it was tempting to list 'Belfast Child', their cover of PRINCE's 'Sign O' The Times' or the nondescript 'Glitterball'. But 'She's A River' wins out as a poor attempt by a band still thinking they had something to offer. With overblown guitar histrionics, big drums and a virtually anonymous verse with no hook, this plodding number surprisingly reached No20 in the UK charts. Bizarrely, pop duo HURTS revived the template of 'She's A River' for the even more appalling 'Miracle' in 2013!
Available on the album 'Good News From The Next World' via Virgin Records
---
PET SHOP BOYS New York City Boy (1999)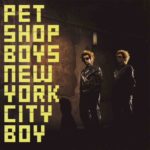 PET SHOP BOYS are as perfect singles act as you can get, but even they were not flawless. For their worst offering, it was a close race between the inappropriately titled 'Winner' and the camp OASIS of 'I Get Along', but 'New York City Boy' has to be Neil Tennant and Chris Lowe's least convincing single. While 'Go West' took a VILLAGE PEOPLE song and applied an elegiac PET SHOP BOYS template, 'New York City Boy' was misguided attempt to try and actually be New York's favourite disco queens. That Native American head dress really never suited Chris Lowe…
Available on the album 'Nightlife' via EMI Music
---
KRAFTWERK Expo 2000 (2000)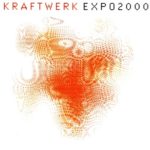 In a scandal equivalent to the UK's Millenium Dome project, KRAFTWERK pocketed 400,000 Deutsch Marks for a five syllable processed voice jingle for (yes you've guessed it) Expo 2000! At the time, it was KRAFTWERK's first new composition for 14 years and a major disappointment. Lacking the percussive drive that had been previously provided by the now the sadly absent Karl Bartos and Wolfgang Flür, 'Expo 2000' was a meandering, formless ditty which lacked the rich, klassik melodicism that made KRAFTWERK great. It has since been reworked as 'Planet Of Visions' for the live set.
Available on the single 'Expo 2000' via EMI Music
---
DEPECHE MODE Peace (2009)
Everyone likes to give 'Sounds Of The Universe' a good kicking but then, it is such a dire body of work. So surreally imagine as a diversion from its uninspired electro blues rock, John Lennon trying to write a KRAFTWERK song during THE BEATLES sessions that produced 'Across The Universe'? Sounds interesting doesn't it? DEPECHE MODE worked on the concept but came up with the ghastly 'Peace'. In an attempt to be uplifting, no pleasures remained as the strained and nauseating chorus, attached to a lame verse, was more likely to harm diplomatic relations.
Available on the album 'Sounds Of The Universe' via Mute Records
---
OMD If You Want It (2010)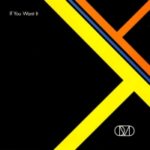 'If You Want It' was intended to re-establish OMD as a recording force, but for anyone who had loved their pioneering early catalogue, this was horrid. An attempt at a soaring OASIS styled anthem with a silent "sh", 'If You Want It' was certainly not what fans were expecting. With an excruciatingly high key and a joint compositional credit to Tracey Carmen, who had worked with Andy McCluskey's girl group creation ATOMIC KITTEN, its true origins can only be guessed at. But thankfully, OMD managed to snatch victory from the jaws of defeat with 2013's 'English Electric' opus.
Available on the album 'History Of Modern' via Blue Noise
---
ERASURE When I Start To (2011)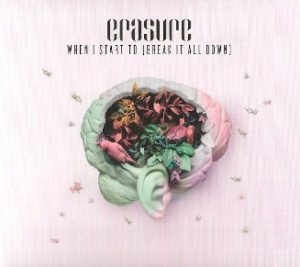 On paper, things were not promising as the severely over rated FRANKMUZIK was recruited to apply his modern dance production aesthetic to Andy Bell and Vince Clarke's classic synthpop on the 'Tomorrow's World' album. But its first single 'When I Start To (Break It All Down)' sounded like a rather anodyne TAKE THAT ballad and Bell's voice was strained to an auto tuned flatness, lacking power and soul. Luckily in 2014, Richard X came on board for 'The Violet Flame' and saved the day.
Available on the album 'Tomorrow's World' via Mute Artists
---
Text by Chi Ming Lai
17th January 2015, updated 1st January 2017