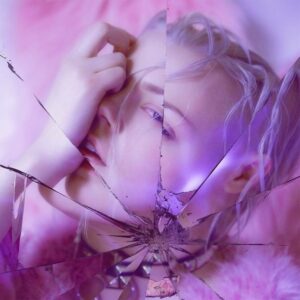 REIN, the Queen of EBM arrives in London for her first UK show this November! Be prepared to dance!
In association with Cold War Night Life, TEC006 will feature the young game-changing Swede with her two female percussionists to present a powerful set of hard hitting, adrenaline pumping EBM with a pop twist.
A true Rebel Girl as suggested by one of the highlights from her self-titled debut 2016 EP, Joanna Reinikainen has moved the dial from aggressive shouty guys to tough girls; so this is girl power for real.
2018's 'Freedoom' EP explored social-political themes with a broader modern electro-punk sound with tracks like 'C.A.P.I.T.A.L.I.S.M' and '(You Call It) Democracy', while her first full-length album is currently in the works.
Released at the start of the year, the most recent REIN single was a mighty industrialised cover of Leila K's 1995 hit 'Electric', an already feisty song penned by Swedish production maestros Denniz PoP and Max Martin with its cheeky lift from Shannon's 'Give Me Tonight'.
Feisty, ambitious and not to be messed with, REIN has certainly caused a stir with Europe's male dominated EBM scene. Even within the inherent shouty nature of the genre and Joanna Reinikainen's debut song 'Can't Handle Me' effectively being a mission statement, things were ramped up to eleven on 'I Don't Get Anything But Sh*t From You'.
Discovering electronica after seeing KRAFTWERK at the age of thirteen, the harsher stomp of NITZER EBB has also been a key influence on REIN. Indeed, she is highly regarded by a number of iconic acts including DAF who she opened for at BodyFest in 2016 and self-confessed fans COVENANT.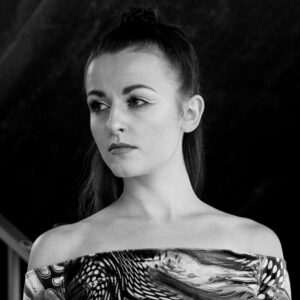 As well as REIN headlining, TEC006 will also feature up-and-coming Leeds based synth songstress IMI opening proceedings at Electrowerkz.
Blessed with a glorious soprano in the vein of Alison Goldfrapp and Tara Busch, she released debut EP' Lines' this year.
Renowned one-time Numan sideman Chris Payne said "Very impressive. She has an amazing voice and very nice synths to surround it." and DUBSTAR's  Sarah Blackwood added "Wonderful, I wish I could get that high. IMI's synths are exciting".
Meanwhile, sandwiched between REIN and IMI at TEC006 will be the electonic duo KOMPUTER who make their live return  after an absence of several years.
Best known for the track 'Valentina', the pairing of David Baker and Simon Leonard released acclaimed three albums 'The World Of Tomorrow', 'Market Led' and 'Synthetik' on Mute Records between 1997-2007. Material in their previous guises I START COUNTING and FORTAN 5 will also be performed.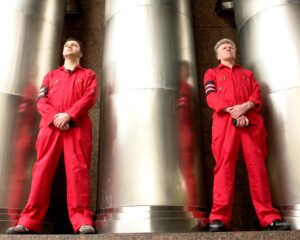 Doors open at 1930 and the running order (subject to change) is:
2015: IMI
2100: KOMPUTER
2200: REIN
Additional music will be provided by Sweden's DJ Memorabilia and there will be free entry to the Slimelight club for attendees from 2300.
---
REIN plays TEC006 with KOMPUTER + IMI at London Electrowerkz on SATURDAY 30TH NOVEMBER 2019 – tickets available now direct from https://billetto.co.uk/e/tec-006-with-rein-se-komputer-imi-tickets-381506
Please note that Electrowerkz requires mandatory photo ID for its events so NO ID, NO ENTRY – the organisers cannot take responsibility if entry is refused
TEC006 Facebook event page at https://www.facebook.com/events/360347931569962/
https://www.facebook.com/reinofficialmusic/
https://www.instagram.com/_reinofficial_/
https://open.spotify.com/artist/081nh5DBAXiKgJhOlqgU2V
https://komp46.wixsite.com/komputer
https://www.facebook.com/KomputerOfficial/
https://www.facebook.com/imimusicuk/
https://www.instagram.com/imimusicuk/
https://open.spotify.com/artist/0GKGK6KIlrmJM4C4UJGMJI
http://www.coldwarnightlife.com/2015/10/26/here-comes-the-rein/
---
Text by Chi Ming Lai and Simon Helm
4th September 2019, updated 27th November 2019