SOFT CELL had an amazing run of Top 40 hit singles between 1981-1984 with electronic pop classics such as 'Tainted Love', 'Bedsitter', Say Hello Wave Goodbye', 'Torch', 'What!', 'Where The Heart Is' and 'Soul Inside'.
Now, Marc Almond and Dave Ball will say hello and wave goodbye with a final concert at London's O2 Arena on Sunday 30th September 2018 and a celebratory boxed set out released a few weeks before entitled 'Keychains & Snowstorms: The SOFT CELL Story'. The boxed set was recently launched with a new remix of the fan favourite 'Martin', which in its original 10 minute version was part of a bonus 12 inch single that came with the second  SOFT CELL full length album 'The Art Of Falling Apart.
Reimagined for 2018 by Dave Ball using only the original studio parts, a new black and white video for 'Martin' which recalls 'The Blair Witch Project' has just been unleashed to coincide.
'Martin' is one of a number of new mixes supervised by Dave Ball which will feature on disc 3 of 'Keychains & Snowstorms – The SOFT CELL Story'
. There will also be original 12 inch versions, B-sides, rarities, demos, BBC radio sessions and live tracks.
Among the rarities included will be SOFT CELL's debut EP 'Mutant Moments', 'The Girl With The Patent Leather Face' from the iconic 'Some Bizzare Album', the Daniel Miller produced demo of 'A Man Could Get Lost', covers of BLACK SABBATH 'Paranoid' and the '007 Theme' plus an out-there live reinterpretation with Clint Ruin of SUICIDE's 'Ghost Rider' which was previously only available as a flexi-disc via the Cellmates fan club.
Every recorded track from the duo's Phonogram-era is represented on 'Keychains & Snowstorms: The SOFT CELL Story' in some form or another, while there will also be a selection of highlights from their 2002 reunion album 'Cruelty Without Beauty'.
Working with Chris Smith and Philip Larsen of THE MANHATTAN CLIQUE, Dave Ball has also produced an hour-long continuous dance mix of well-known and lesser-known fan favourites entitled 'Non-Stop Euphoric Dubbing' for disc 7 which will include as a bonus track, a remix of 'Bedsitter'by ERASURE.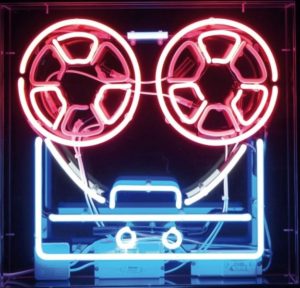 The final disc in the collection is a DVD which will include a complete SOFT CELL live show recorded in Leeds a few weeks before 'Tainted Love' was released, while also included will be various UK TV performances, documentaries, interviews, promo videos and other rare material.
The accompanying booklet includes an essay by Simon Price based around new interviews with Marc Almond and Dave Ball, along with rare and unseen photos plus lyrics and other memorabilia.
With Dave Ball and Marc Almond overseeing the project as executive producers, the boxset promises to be an exceptional quality product boasting over 130 tracks and 12 hours of music.
---
'Keychains & Snowstorms – The SOFT CELL Story'
is released by Universal Music on 7th September 2018
SOFT CELL play their final live concert at the O2 Arena on Sunday 30th September 2018
https://www.facebook.com/softcellband/
https://twitter.com/softcellhq
https://www.instagram.com/softcellhq/
---
Text by Chi Ming Lai
16th July 2018