Spitalfields Market in the City of London was the venue for this year's TEC panel discussion.
Now in its third year, the TEC panel brings together key figures from the synth community to discuss the state of the nation. On this year's panel we were delighted to welcome Pete Steer from TENEK. One of the leading lights of the scene, TENEK have produced two superb albums of edgy yet melodic synthpop, namely 'Stateless' and 'On The Wire'.
Their recent 'EP2', with its lead track 'What Do You Want?' featuring Chris Payne on violin, won them a legion of new fans. With the band's reputation growing and a third album planned for 2013, TENEK look set to move up to higher ground.
Next on the panel was Deb Danahay, who is well known and admired throughout the DEPECHE MODE community. A close friend of the band in the early years, she co-founded their fan club with Jo Gahan. More recently Deb has co-organised the BAS and BAS II festivals, which have brought together DM fans from all over the world to party in their spiritual hometown of Basildon. Bas Productions are now working as mentors to some of the most promising new synth acts on the scene.
Last but not least was TEC's very own Chi Ming Lai. Chi is a keen observer of the electronic pop genre and wrote for OMD fanzine 'Messages' and a synth blog before setting up The Electricity Club in 2010. Among the legends he has interviewed are Paul Humphreys, Andy McCluskey, Claudia Brücken, Stephen Morris, Warren Cann, Rusty Egan, Glenn Gregory, Martyn Ware and Sarah Blackwood.
The questions put to the panellists were as follows…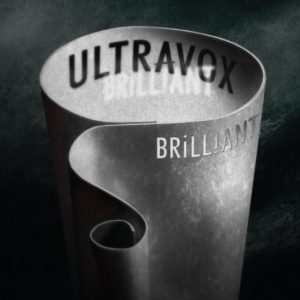 This year ULTRAVOX released 'Brilliant', their first studio album with the classic line-up for 28 years. Does it live up to the promise of its title?
Pete: I'm a big ULTRAVOX fan, and I was surprised when they decided to call it 'Brilliant', I can't believe they did that without a touch of irony. I believe the single was actually about 'X Factor' and things like that; the lyrics are about our current crop of pop stars and how quickly they're turned over.
They're on telly, they become famous and then they're gone within six months; the title was an ironic take on that. But I have to say, I really like the album. It's got the classic ULTRAVOX trademarks; Billy Currie's ARP Odyssey, the Minimoog bass, Midge's guitar… all the classic ULTRAVOX sounds are in there.
There are a couple of songs that sound like they might be Midge Ure solo tracks, but overall the songwriting is strong, and there's a chemistry when those guys get in a room together. For me it would be 7.5 / 8 out of 10 for the album. It's just a classic ULTRAVOX album; they've not tried to go dubstep or push the boundaries too much, luckily! *laughs*
Deb: I'm a diehard fan of John Foxx's ULTRAVOX, but having said that I really like the album and I'm looking forward to seeing them live.
Chi: I was very happy with the album. It could probably do with being two songs shorter, but overall it's really good. If you compare it to other albums by bands who've had a 10+ year gap, eg OMD's 'History Of Modern', BLANCMANGE 'Blanc Burn', HUMAN LEAGUE 'Credo', I think it's the best of that bunch. Clearly there was unfinished business and it's great to see that they've laid to rest that awful album 'U-Vox' from 1986!
Pete: Aaagh! I heard that album for the first time recently, and it is utterly awful isn't it? Everything about it was horrible, and they had BIG COUNTRY's drummer! A great drummer, but it didn't work for ULTRAVOX!
TENEK have been quite influenced by ULTRAVOX haven't they?
Pete: Yes, they are probably my favourite band from the early 80s, along with GARY NUMAN. Our recent single 'What Do You Want?' had violin on it and a Moog bass, which probably tipped it in an ULTRAVOX direction.
Chi: My sister actually thought ''What Do You Want?'was better than ULTRAVOX's comeback single…
Next year will see the release of DEPECHE MODE's 13th studio album. Its predecessor 'Sounds Of The Universe' is widely regarded as their weakest effort to date. Can we hope for a return to form next time round? Does the prospect of a new DM album still excite?
Chi: One thing I've learnt in recent months from being at BAS II is how important DEPECHE MODE are to people. DM are very much a lifestyle band; I've met more married couples who've got together through the DM scene than for any other band. In that respect I don't think it matters what the album sounds like, because the fans will still buy it and go to the shows.
From a personal point of view, I didn't like the last album, but I was at the Athens gig that got cancelled due to Dave Gahan's life-threatening illness and in light of that, I'd say we're lucky to still have Dave with us! Over the two years we've lost people like Ced Sharpley and Mick Karn; the Synth Britannia generation isn't getting any younger, and we need to embrace and appreciate these acts while they're still here.
Deb: I agree about DM being a lifestyle; people come from all over Europe to BAS. There are other DM parties all over the world; Hamburg's 'Party for The Masses' is celebrating its 20th anniversary this year! The fans are already saving up for the next tour; one fan has sold his car so he can go and see as many of the shows as possible! It's staggering how many people have met through a shared love of DM.
Pete: I've been a massive DM fan over the years. They've hit heights on two or three albums that other bands can only dream of, and it's difficult to keep hitting those heights. Speaking as a musician, I know how difficult it is to write and record and constantly be pushing to be as good as you can; sometimes you get there and sometimes you don't.
OK, the last album wasn't very good, but the one before it was quite good though. A band should be judged on the music, and hopefully they will come back and produce the goods this time; if the songs are strong and they get the production right; there's nothing to suggest that they won't. I think Dave Gahan's 'Kingdom' is a phenomenal piece of music, so it's still there; they've still got it!
Deb: Whether you like them or not, they've always been there producing original material and moving forward.
Pete: Along with KRAFTWERK, DM are probably one of the most influential electronic acts of all time. There was a point where when they saved GARY NUMAN's career. When he was in he wilderness in 1993, he heard 'Songs Of Faith & Devotion' and had a eureka moment. He realised he could write dark and anthemic songs on his own terms. So 'Songs of Faith…' ensured that we still have GARY NUMAN!
Some think of 1980-1982 and 2009-2011 as the two golden eras of synthpop. Would the panel agree?
Pete: I don't know so much about 2009-11, but definitely 1979-82 for me! There was definitely a resurgence in 2009, when a lot of good electronic bands turned up and a lot of not-so-good electronic bands.
Obviously we're missing out the 1990s, where if you had a synthesizer, it was akin to having a criminal record! To be honest, synthpop now is just an accepted genre of music, like blues, heavy metal etc, and it's always going to be there. Its popularity is like a sine wave; it'll go up and down and fluctuate and generations discover it.
Deb: Synthpop is definitely not dead! Most chart music now features synthesizers; just look at RIHANNA!
Chi: I would concur with Deb; 'Umbrella' is very synthy! I think what's changed now is that the mainstream has tired of synthpop. I don't think we'll have a repeat of the 90s where it was killed off by the radio and media. I think it'll become a cult thing, as long as there's people making great new music. Electronic music will continue, it just won't be synthy! When I hear SWEDISH HOUSE MAFIA, I think "what the hell's all that about?"; I didn't like rave much the first time round, and I don't think it's improved much! But EMI are pushing them as an electronic band of the future! *laughs*
With festivals being cancelled and declining ticket sales, what's the future for live music?
Deb: I find it incredibly sad that festivals are being cancelled. A lot of it is to do with the weather, but it's also down to ticket sales. That's the difference between this country and mainland Europe. In Europe they're grateful for the live scene; they really appreciate it. But over here a lot of bands travel up and down the country and end up playing for nothing!
Pete: It is difficult. We're lucky with TENEK as we have a reasonably good fanbase; they're pretty loyal and they will come out to gigs.
But we still work hard promoting the band and letting people know what we're doing on Facebook, Twitter etc. People are quite lazy now; they don't want to come out and see live acts in the UK.
Plus there's a recession and people think they shouldn't spend money coming to gigs. Musicians and promoters have to up their game to get people to come out; we have to put on as good a show as we can, make the tickets reasonably priced and make sure it's a good line-up. The best bands on the scene should get together, put on their own nights and make it more of a collective thing within the electronic scene.
Chi: Recession aside, we are in a difficult time. Perhaps we are a bit over exposed to the live scene in the UK, and people don't always appreciate it. I mean, we seem to have festivals coming out of our ears in this country, and yet this is the least suitable country weather-wise to do outdoor gigs! I've also heard that regular festival goers are sick of the casuals ruining everything by getting a bit too drunk and rowdy. I understand that V-Festival has turned into chav central … so the music fans don't want to go *laughs*
Also, there are certain bands on the scene who have a more casual hen party type of audience who aren't there because they're into the music; they're there because they fancy the lead singer or whatever, and that puts off the genuine music fans!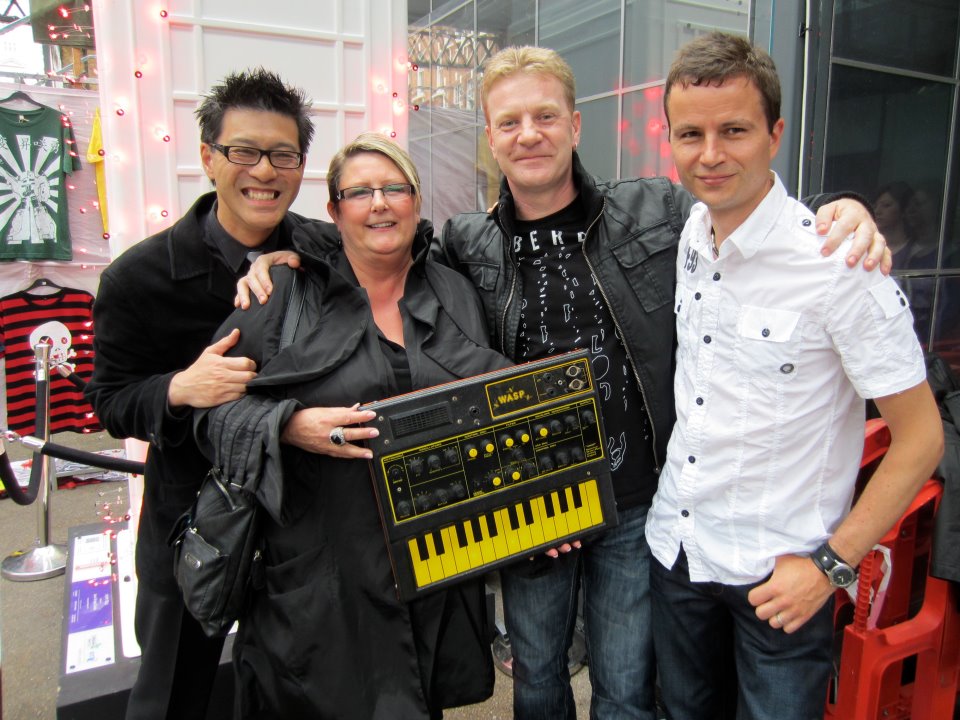 Deb: Promoters have to get the right mixture of bands, but it's hard for new bands to get a foot in the door when it's only established bands on the bill…
Chi: I agree Deb, and I think music fans themselves should make the effort to see new acts. I'm sick of people saying "I've not heard of that band, so I'm not going!" Every band has to start somewhere. That's why I was so pleased when VILLA NAH and MIRRORS got to support OMD. And don't forget, OMD were a support band once!
Deb: I went especially early to see OMD on the Numan tour in 1979…
Chi: Really Deb? I didn't think you were that old! *laughs*
GARY NUMAN recently said he would "rather eat worms" than take part in the nostalgia circuit, eg 'Rewind' / 'Here&Now'.  However, should such events be welcomed as a means of keeping some our heritage acts in gainful employment?
Pete: So you're saying they're like a nursing home for 80s acts?! *laughs*
I understand what Gary means; he feels that for a lot of bands, it's like they've given up and they're not trying to move forward with their music. But I think it's each to their own; whatever works for these artists. Some of them have only got a couple of hits, so at least this gives them a chance to get out and do something. It's better than working in a shop isn't it!
Deb: Personally I don't go to these Rewind gigs as I prefer to see new talent, but a lot of people go and they have a great time. The bands do a short set of hits, and the audience love it.
Chi: 'Here&Now' and 'Rewind' are my worst nightmare! It's not something I'd go to. I don't think of them as being music festivals, more like fancy dress nostalgia gatherings. Having said that, I can't blame an artist for doing them, as it is very lucrative.
For example, an act like CHINA CRISIS who were three-hit wonders can earn enough doing a Here & Now tour to subsidise their own gigs as a sustainable hobby. However, some of the more established acts need to be aware of the consequences of doing them, because you can alienate your loyal fanbase. The whole point of electronic music is looking forward. What's the point of looking back?
As I keep saying, "it's synthpop, not 80s"… I was a teenager in the 80s and the majority of it was horrible! And I think my stance might well have been right because a certain other website that tends to glamorise the era, has recently taken the '80s' out of their name! *laughs*
In 2009 we were all talking about girls on synths like LITTLE BOOTS and LA ROUX. Was it all a flash in the pan?
Chi: Well, I should be held responsible as one of the champions of this scene! 'The L Word' (ie LITTLE BOOTS & LA ROUX) was the culmination of a lot of work that had been started off by acts like LADYTRON, MISS KITTIN, CLIENT and GOLDFRAPP.
It had slowly been seeping into the mainstream through people like KYLIE MINOGUE and (dare I say it) RACHEL STEVENS. The first time I heard the LITTLE BOOTS' track 'Meddle', I thought: "this girl's been listening to GARY NUMAN!" because it's got that discordant 'Are Friends Electric?' thing in it. Her first album is still very good. However, her press seemed intent on turning her into KYLIE, and I think that's affected her nerve, so unfortunately what you're getting now are these shallow house tunes.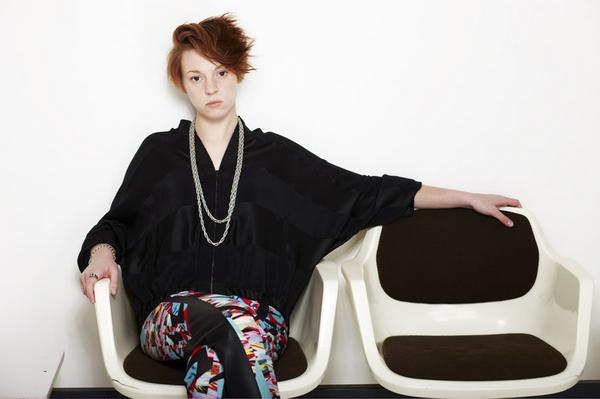 As for LA ROUX, I was a bit more suspicious about her. There are some very good songs on that debut album like 'Tigerlily' and 'Cover My Eyes', but it hasn't lasted as well for me.
However, I can understand people not liking Elly Jackson, especially with the antagonistic statements she's been making about being anti-synth. So perhaps some people were right and she wasn't really that into it.
As for the other acts, LADY GAGA I've always quite liked; she's a pop artist. And LADYHAWKE, I never thought was an electronic artist anyway, despite what people told you! Her new album sounds like it's been recorded down a drainpipe!
Deb: I really liked LA ROUX, although it's disappointing to hear it's not her favourite genre after all…
Pete: Pick a genre, any genre! *laughs*
Deb: I do think it's harder for females in the synth industry, but it does make Alison Goldfrapp stand out as to how unique and original she is.
Chi: A reason why a lot of this stuff was successful from 2000 onwards was that the girls stood out from all that Jo Whiley sponsored landfill indie rubbish! For a long while, the only time I could hear synth music was things like KYLIE, GIRLS ALOUD and RACHEL STEVENS!
That's two mentions for RACHEL STEVENS!
Pete: Is that part of a bet or something, to mention RACHEL STEVENS? *laughs*…
I really liked LITTLE BOOTS when she first came out. 'Stuck On Repeat' was great, the album 'Hands' was patchy in places but overall very good. I think she had a genuine love of early 80s; THE HUMAN LEAGUE, YAZOO and GARY NUMAN.
However, where it's going now I don't know! I heard that 'Headphones' single and didn't know where that was going at all. I couldn't see the jump. It's a shame, but maybe she'll come back to her roots on her third album; let's hope so.
As for LA ROUX, I never got it at all. I didn't like any of the singles; I didn't like the album; I found her voice irritating; I didn't like her image, and I felt she was a fake! She didn't convince me, whereas LITTLE BOOTS did. Everything about LA ROUX was irritating; it did nothing for me! Now she's saying she's going to use more guitars on her next album; well that was the same thing back in the 80s; the synth bands got to 1984 and they all started using guitars again.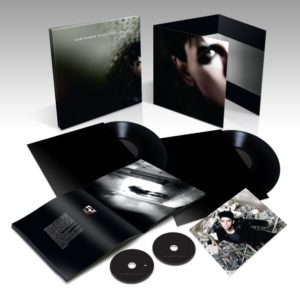 With CD sales suffering from illegal downloads, some artists are releasing deluxe (ie expensive!) vinyl editions of their albums. Do you think this is exploiting the fanbase, or is it doing them a favour by offering a wider choice of formats? Also, does anyone listen to vinyl anymore?
Pete: I can't understand how it's ripping anyone off; it's there as a choice and you can buy it or not. I thought the last GARY NUMAN album was well thought out with a choice of three different formats; CD, CD + DVD or vinyl box set. It's interesting to see some of the new formats coming out; I like the USB stick idea. CD singles are effectively dead as they only account for 2% of single sales. Vinyl's great but I haven't got a record player. I'd love to have a vinyl edition of 'On The Wire', but I wouldn't play it though!
Chi: I actually have a fully working, connected up Rega 2 turntable but I'd never buy new vinyl as I don't see the point; I prefer my CD player and at the level of most people's home Hi-Fi systems, the sound is better! Those USB record players and Dansette replicas make a terrible noise! As for box sets, as Pete says, it can never be a rip-off as it's up to you whether you buy it or not. I'd rather have bonus tracks, often they're the most interesting things from the sessions as 'Oh Well' from the 'Sounds of the Universe' box set proved!
Deb: I miss vinyl. I loved the album covers. I'd go and buy a new album and then spend hours reading the sleeve notes and lyrics!
Chi: I have to say that downloading is producing a generation of ignorant music listeners as there's no sleeve notes to reference!
Which new acts are you most enjoying?
Deb: I'm really looking forward to seeing GRIMES in September; I find her totally captivating.
Chi: Yes, GRIMES is perhaps a kookier version of what LITTLE BOOTS should have been…
Deb: I missed JAYCE LEWIS performing live – I really like his vibe…
Pete: I love a band called HITCHCOCK. They are electronic, but have a lot of different influences from reggae to dub; they're also a bit edgy which I like. There's a band called LOW TIDE THEORY from Devon, who have a classic OMD sound and strong songs; some really nicely produced synthpop. SINESTAR are brilliant; they integrate a rock sound with electronics like the original ULTRAVOX did. Also a band called DREAMS DIVIDE from Salisbury; STRANGERS are great; and finally a band called POLAROID KISS from Sweden who have just been signed to Rough Trade.
Chi: QUEEN OF HEARTS produces accessible, melodic electronic pop. She's been working with Stuart Price. I'm also enjoying bits of COMPUTE's last album. TWINS NATALIA are brilliant; it's classic synthpop in the old fashioned sense; melancholic but not dark or industrial. And after all their upheavals, it's great to see MIRRORS producing new material. The B-side to their recent single, 'Between Four Walls' is a real grower! And of course there's STRANGERS and it looks like VILE ELECTRODES will finally release an album…
Finally, tell us about your future projects…
Pete: TENEK are currently in the studio working on our third album. We're also working on a cover version of a track by THE LAST CRY and they're doing one of ours for a joint EP in aid of the Sophie Lancaster Foundation. Plus we've got couple of gigs this year; Infest in August and Bedsitland in October, and there are also some exciting things happening behind the scenes!
Deb: Bas Productions have just got involved with SINESTAR; they played live on the school stage at BAS II and were electric. MODOVAR are busy gigging, collecting fans and have an EP out shortly. We're also working with STRANGERS who are making huge waves at the moment – they are brilliant!
---
Text and Interview by Steve Gray with thanks to Deb Danahay and Peter Steer.
25th July 2012