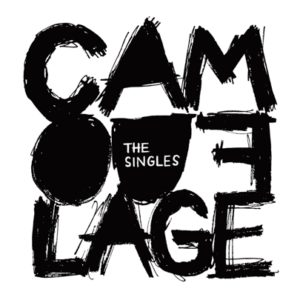 Following celebrating 30 years in the music business with their commemorative package 'The Box 1983-2013', German synth veterans CAMOUFLAGE released a new companion compilation 'The Singles' earlier this year.
The CD package comes with liner notes written by The Electricity Club's Chi Ming Lai. Based on an edited version of his CAMOUFLAGE career summary to coincide with the release of 'The Box 1983-2013', the article was very much appreciated by band members Heiko Maile, Marcus Meyn and Oliver Kreyssig.
A definitive chronological collection of their short form releases as single edits, it features songs from their Billboard Dance Chart breakthrough 'The Great Commandment', their European smash 'Love Is A Shield' and German radio hit 'Suspicious Love' to more recent material such as 'Me & You' and 'The Pleasure Remains.
The band have maintained a strong cult following around the world and will be releasing a new album 'Greyscale' in 2015.
---
CAMOUFLAGE 'The Singles'
is released on CD by Polydor Records / Universal Music and available via Amazon UK
Tracklisting:
1 The Great Commandment (7″ Single Version)
2 Stranger's Thoughts (7″ Single Version)
3 Neighbours (7″ Single Version)
4 That Smiling Face (7″ Single Version)
5 Love Is A Shield (7″ Single Version)
6 One Fine Day (7″ Single Version)
7 Heaven (I Want You) (7″ Single Version)
8 This Day (7″ Single Version)
9 Suspicious Love (Radio Remix)
10 Close (Remix Single Version)
11 Jealousy (Single Version)
12 Bad News (Single Edit)
13 X-Ray (Tranceformer Single Mix)
14 Thief (Single Mix)
15 The Great Commandment 2.0 (Radio Edit)
16 Me And You (Radio Version)
17 I Can't Feel You (Radio Edit)
18 Motif Sky (Single Version)
19 Something Wrong (Single Version)
20 The Pleasure Remains (Radio Edit)
http://www.camouflage-music.com/
https://www.facebook.com/camouflagemusic
---
Text by Kerstin Key
23rd September 2014