The Other Side Of Love
B-sides have been a wondrous platform of adventure for the music fan, a hidden treasure trove of experimentation that was often a secret society that positioned the listener into being part of a mysterious taste elite.
So here are The Electricity Club's favourite 25 Synth B-sides… but how was this list defined?
These artefacts are flipsides of vinyl or bonus tracks on CD singles; basically songs that were not featured on the original issue of a full length album, or subsequently included on a new one. However, bonus tracks on later reissues are permitted. With TEC's 25 Synth Instrumentals Of The Classic Era being covered in a separate listing, wordless wonders are also omitted.
However, there is a limitation of one song per artist moniker in this chronological retrospective, so rare indulgers of the B-side such as HEAVEN 17, JAPAN and SIMPLE MINDS get equal billing with prolific exponents like PET SHOP BOYS, DEPECHE MODE, OMD and ULTRAVOX. That may seem unfair but then life can be unfair…
---
THE NORMAL TVOD (1978)
Was 'TVOD' actually the A-side of this seminal and only release by THE NORMAL which launched Mute Records? But as 'Warm Leatherette' is listed at the top of the back sleeve and has moved into legend having been covered by GRACE JONES, LAIBACH and CHICKS ON SPEED, 'TVOD' qualifies for this list. With its hypnotic bassline and warbling synth hook, JG Ballard makes his influence heard as Daniel Miller monotones about a dystopian future where television is the new narcotic…
Originally the B-side of 'Warm Leatherette'. Now available on the CD single 'Warm Leatherette' via Mute Records
---
TUBEWAY ARMY We Are So Fragile (1979)
In the days when the B-side mattered as much as the A-side, more intuitive purchasers found another gem on the flip of 'Are Friends Electric?' with this pounding system of romance. Being the antithesis of the discordant diabolis in musica of the main act, 'We Are So Fragile' fused Minimoogs with guitars and a four-to-the-floor beat as Numan's vulnerability connected with the Cold War dystopia of the times in a musical winter of discontent.
Originally the B-side of 'Are Friends Electric?'. Now available as a bonus track on the CD 'Replicas' via Beggars Banquet Records
---
JOHN FOXX 20th Century (1980)
Commissioned as the theme to Janet Street-Porter's early youth vehicle '20th Century Box' which in its time gave platforms to two then unknown bands SPANDAU BALLET and DEPECHE MODE, the combination of Foxx's starkly dominant Compurhythm and ARP Odyssey dystopia were harsh but strangely danceable. However, '20th Century' signalled the wind down of the mechanical phase of Foxx's early solo career before thawing out and turning to more conventional instrumentation to less distinctive effect on 'The Garden'.
Originally the B-side of 'Burning Car'. Now available on the deluxe 2CD 'Metamatic…Plus' via Esdel Records
---
SIMPLE MINDS New Warm Skin (1980)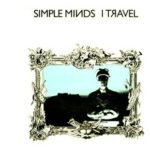 Like a number of bands of the period, SIMPLE MINDS went off doing B-sides as they progressed, often filling the flips with live tracks or instrumental versions of existing tracks. 'New Warm Skin' was the original B-side of 'I Travel' and saw the Glaswegians ape SPARKS for this claptrap filled electronic cacophony of sound. Not claustrophobic enough for 'Empires & Dance', this is a delightfully creepy synth laden rarity in Da Minds catalogue.
Originally the B-side of 'I Travel'. Now available as a bonus track on the 6CD boxed set 'X5' via Virgin Records
---
DEPECHE MODE Ice Machine (1981)
With so many great B-sides in DEPECHE MODE's long career, it might seem strange that their best B-side was actually their first although Alan Wilder's 'In Your Memory' runs it close. 'Ice Machine' is possibly Vince Clarke's darkest five minutes, but it has also proved to be highly influential. ROYKSOPP and S.P.O.C.K. have covered it while the song's core arpeggio has been borrowed by LADYTRON and FEATHERS. It is not only one of DEPECHE MODE's best B-sides, it is among one of the best songs of the Synth Britannia era.
Originally the B-side of 'Dreaming Of Me'. Now available on the CD Single 'Dreaming Of Me' via Mute Records
---
HEAVEN 17 Are Everything (1981)
HEAVEN 17 were an act who rarely did B-sides as such and even this cover of a lesser known BUZZCOCKS single started life as a track for the BEF 'Music Of Quality & Distinct Volume 1' opus but was quickly shelved. Unusual in many respects as 'Are Everything' features the early Marsh/Ware/Oakey HUMAN LEAGUE synth sound emblazoned with acoustic guitar from Dave Lockwood, Glenn Gregory snarls in post-punk fashion away from the new funk hybrid which was later appear on 'Penthouse & Pavement'.
Originally the B-side of 'I'm Your Money'. 12 inch version now available as a bonus track on the CD 'Penthouse & Pavement' via Virgin Records
---
JAPAN European Son (1981)
Originally recorded as a demo for the 1979 Giorgio Moroder sessions that produced 'Life In Tokyo', this sequencer heavy number was rejected by the Italian disco maestro. Left dormant in the vaults of Ariola Hansa, after JAPAN left the label, 'European Son' was subsequently finished off by John Punter and tagged onto a 1981 reissue of 'Life In Tokyo'. Retrospectively, it shows David Sylvian's vocals in transition from the catty aggression of earlier albums to the Ferry-ish croon most now associate with the band. In 1982, it became an A-side remixed by Steve Nye.
Originally the B-side of 1981 reissue of 'Life In Tokyo'. Now available on the CD 'Assemblage' via BMG
---
ULTRAVOX Paths & Angles (1981)
This is a unique curio in the classic ULTRAVOX cannon as it does not feature Midge Ure. Absent on the day of recording, Chris Cross handled guitar duties and backing vocals while Warren Cann took the spoken lead. The powerful Linn driven track was provided the punch with the Minimoog bass while Billy Currie tastefully layered with his piano and violin interplay. 'Paths & Angles'
was undoubtedly strong enough to have been an album track but highly unlikely to have remained in this form if Ure had been involved, hence its unusually special quality.
Originally the B-side of 'The Voice'. Now available as a bonus track on the deluxe 2CD 'Rage In Eden' via EMI Records
---
BLANCMANGE Running Thin (1982)
Originally recorded for a John Peel session, 'Running Thin' featured a much starker, claustrophobic template than the subsequent 'Happy Families' album. Driven by a Roland drum machine, haunting blips and "elastic stretched too far" guitar, Neil Arthur's resigned baritone matched the music backdrop. The track has since been revisited by Arthur for the upcoming 2CD 'Happy Families Too' 2CD set.
Originally the B-side of 'Living On The Ceiling'. Now available on the CD 'The Very Best Of' via Music Club.
---
THOMAS DOLBY One Of Our Submarines (1982)
Borrowing the main melody of 'The Six Million Dollar Man' theme and coupled with a sharp Tim Friese-Greene production, 'One Of Our Submarines' was actually based on the poignant story of TMDR's uncle Stephen. He served in a submarine during World War Two but died while on manoeuvres as opposed to battle. His death became Dolby's metaphor for the fall of the British Empire and his rebellion against the post-war Boys Own adventure illusion that his generation grew up in.
Originally the B-side of 'She Blinded Me with Science'. Now available on the album 'The Singular' via EMI Records
---
THE HUMAN LEAGUE You Remind Me Of Gold (1982)
Outstripping the electro Tamla of the A-side, 'You Remind Me Of Gold' had the balance of weirdness, accessibility and the spectre of Jo Callis' guitar synthesizer. Coupled with Martin Rushent's precise but edgy production, this gave high hopes that the follow-up to the million selling 'Dare' would be a goody. Unfortunately, the band fell out with Rushent and the lukewarm 'Hysteria' was the result. Jo Callis' guitar synth turned into a real one as heard on 'The Lebanon' and it would take years for THE HUMAN LEAGUE to recover.
Originally the B-side of 'Mirror Man'. Now available on the CD 'Original Remixes and Rarities' via Virgin Records
---
OMD Navigation (1982)
OMD often were at their best when indulging in their vertical take-off experiments. Covered in hiss and layered with a shrilling, almost out-of-tune Mellotron, 'Navigation' was an abstract collage with the punching snare drum crescendo leading to a weird droning beacon of strange noises taken from their pre-OMD tapes that conjured the image of foggy uncharted oceans. It is without doubt one of Paul Humphreys and Andy McCluskey's stand-out recordings.
Originally the B-side of 'Maid Of Orleans'. Now available on the CD 'Navigation – The OMD B-Sides' via Virgin Records
---
SOFT CELL It's A Mug's Game (1982)
Boy George once described SOFT CELL as music for teenagers who hate their parents. With 'It's A Mugs Game', that ethos came to its head with this comical tirade of angry, adolescent angst! Marc Almond goes from crisis to crisis as he tries to annoy his dad by playing loud, all the records "he especially hates… 'Deep Purple In Rock, 'Led Zeppelin II'". But as Almond retorts: "even you hate those"! The closing rant of "I can't wait until I'm twenty one and I can tell them all to sod off!" is classic!
Originally the B-side of 'Where The Heart Is'. Now available on the CD 'The Very Best Of' via Phonogram Records
---
VISAGE I'm Still Searching (1982)
One of the few vocal tracks to be included as a VISAGE B-side, 'I'm Still Searching' in hindsight sounds ahead of its time with its proto-PET SHOP BOYS vibe. Featuring just Steve Strange and Rusty Egan as the ULTRAVOX and MAGAZINE boys were all back in their day jobs, it hinted at a possible New York electronic disco direction which was later expanded on with 'Pleasure Boys'. But by the time of the third VISAGE album 'Beat Boy', rock was the name of the game with Strange's voice left exposed and totally unsuited to its histrionics. Almost 30 years later, not much has changed…
Originally the B-side of 'Night Train'. Now available as a bonus track on the CD 'The Anvil' via Cherry Pop Records
---
YAZOO Situation (1982)
A B-side that was later issued as an A-side in various markets, 'Situation'
was one of only three writing collaborations between Alison Moyet and Vince Clarke. At barely 2 minutes in its original form, it made its point with its rousing blues based sequenced dance pop; it became a US club favourite in remixed and stretched out form steered by Francois Kevorkian who was later to work with KRAFTWERK and DEPECHE MODE. Another version mixed by ERASURE producer Mark Saunders took the song into the UK Top20 in 1990.
Originally the B-side of 'Only You'. Now available on the 2CD 'The Collection' via Music Club
---
CARE Sad Day For England (1983)
When Liverpool band THE WILD SWANS split, two thirds formed the basis of THE LOTUS EATERS while its singer Paul Simpson teamed up with ECHO & THE BUNNYMEN producer Kingbird aka Ian Broudie. Combining acoustic guitars and stark drum machine with strong synthesizer melodies and melancholic vocals, 'Sad Day for England' was a mournful recollection of young manhood that adorned the 12 inch of their debut single 'My Boyish Days'. The duo split before their debut album was completed. Broudie eventually formed THE LIGHTNING SEEDS.
Originally the 12 inch B-side of 'My Boyish Days'. Now available on the CD 'Diamonds & Emeralds' via Camden Records/BMG Records
http://music-isms.blogspot.com/2007/12/care-singles-1983-1984.html
---
DURAN DURAN Secret Oktober (1983)
This atmospheric ballad from the 'Seven & The Ragged Tiger' sessions turned out to be one of the the most synth led recordings under the DURAN DURAN name. Featuring just Nick Rhodes and Simon Le Bon, it showcased the more esoteric influences of JAPAN and BRIAN ENO who the pair were particularly fond of. A precursor to their painfully pretentious ARCADIA project, none of those songs ever reached the heights of 'Secret Oktober'. It was dusted off for the 1998 Greatest Hits tour.
Originally the B-side of 'Union Of the Snake'. Now available on the 3CD 'The Singles 81-85' via EMI Records
---
CHINA CRISIS It's Never Too Late (1985)
Recorded during the 'Working With Fire & Steel' sessions produced by Mike Howlett, 'It's Never Too Late' was a lost gem probably dropped from the album on account of it sounding like a more steadfast 'Wishful Thinking', featuring its familiar Emulator strings sound in the melody. Unreleased until 1985, even then it was tucked away on the limited edition 12 inch of 'Black Man Ray', making it one of the rarest of high quality B-sides from the Synth Britannia era.
Originally the 12 inch limited edition B-side of 'Black Man Ray'. Currently unavailable
www.facebook.com/pages/China-Crisis/295592467251068
---
MIDGE URE Fade To Grey (1985)
Recorded live during rehearsals for his first solo tour, this version of 'Fade To Grey', which Ure co-wrote with Chris Payne and Billy Currie, had a slightly rockier slant and featured the legend of head Spider From Mars, Mick Ronson on lead guitar. Sadly, Ronson was not to make it beyond rehearsals to perform on the tour so this is a unique document of a song from the Bowie influenced New Romantic movement meeting head-to-head with one of The Dame's musical lynchpins.
Originally the 12inch B-side of 'That Certain Smile'. Now available as a bonus track on the deluxe 2CD 'The Gift' via EMI Records
---
PET SHOP BOYS That's My Impression (1986)
Possibly the song which indicated that PET SHOP BOYS were going to be around for a while and not just a flash in the pan, 'That's My Impression' was menacing as opposed to melancholic, combining SOFT CELL with DIVINE. Neil Tennant's final angry refrain of "I went looking for someone I couldn't find – staring at faces by the Serpentine…" is pure Marc Almond, tense and embittered in a manner that turned out to be quite rare in PET SHOP BOYS later work.
Originally the B-side of 'Love Comes Quickly'. Now available on the 2CD 'Alternative' via EMI Records
---
NEW ORDER 1963 (1987)
Is this song about JFK? Is it a homo-erotic love story that ends in murder? Who knows? But '1963' was an outstanding result of the sessions NEW ORDER had with PET SHOP BOYS producer Stephen Hague that also spawned 'True Faith'. However, much to Hooky's annoyance, his contributions on '1963' were virtually written out, only making a brief appearance at the end. NEW ORDER and Factory Records' bloody mindedness ensured '1963' was tucked away as a B-side for 8 years before it was released as an A-side in a more Hooky audible rework by Arthur Baker.
Originally the B-side of 'True Faith'. Now available as a bonus track on the deluxe 2CD 'Brotherhood' via Warner Music
---
ERASURE Over The Rainbow (1991)
This bouncy tune with its lyrical celebration of ABBA borrowed heavily from OMD. Vince Clarke went on record to say the record that influenced him most to start working with synthesizers was 'Electricity'. So on 'Over The Rainbow', he borrowed its lead melody wholesale and added a few of the speaking clock samples that had adorned OMD's 'Dazzle Ships'. Listen carefully and listeners will also notice ULTRAVOX are affectionately pillaged too!
Originally the B-side of 'Chorus'. Now available in the 5CD 'Singles Box Set Volume 4' via Mute Records
---
GOLDFRAPP Gone To Earth (2004)
The eloquence and surreal atmospheres of GOLDFRAPP's first album 'Felt Mountain' may have taken a back seat on its follow-up 'Black Cherry' but the experimentation continued on the B-sides of the album's singles. 'White Soft Rope' combined the unsettling imagery of bondage with a chorus sung by a school choir but 'Gone To Earth'
was even more otherworldly. The reverberating bassline combined with dreamy glides and swirling synths while Alison's alternate cosmic language startled with a spacey hypnotism.
Originally the B-side of the CD single 'Black Cherry'
via Mute Records. Now available as a download
---
MARSHEAUX Bizarre Love Duo (2008)
With a pun on the well known NEW ORDER tune, as with a number of the B-sides listed here, 'Bizarre Love Duo'. The sexy groan sample repeats with hypnotic effect over the squelchy backing while the track itself builds to a fabulous but abstract electrodisco number with a marvellously catchy refrain. Not quite a song, not quite an experiment but enjoyable just the same.
Originally the B-side of 'Ghost'. Now available on the download album 'e-Bay Queen Is Dead' via Undo Records
---
MIRRORS Falls By Another Name (2011)
In their short career, MIRRORS left not only a great album in 'Lights & Offerings' but a body of wonderful B-sides too. Any number of them are worthy of mention but the nod goes to 'Falls By Another Name' as it was accessible enough to have been an A-side. Not as dense as MIRRORS' usual pop noir hence its likely relegation to flipside, the bright pulsing melodies and James New's Dave Gahan impression make this sound rather like a quality outtake from DEPECHE MODE's 'Speak & Spell'.
Originally the B-side of 'Into The Heart' via Skint Records. Now available as a download
http://mirrorsofficial.bandcamp.com/
---
Text by Chi Ming Lai
23rd December 2013, updated 12th April 2017