With GOLDFRAPP's recent Birmingham show being cancelled due to illness, it was touch and go as to whether the band would be able to see the tour through to its conclusion.
There were no audible signs of any vocal difficulties and the absence of the operatic / falsetto 'Utopia' may have been the only indication of Alison's earlier issues in the week.
As the house lights dimmed, the strains of 'Voicething' from the 'Head First' album started to filter through the PA and after the band came on stage, they opened with 'Zodiac Black' and 'Anymore', a pair of tracks from current album 'Silver Eye'.
Alison herself was a vision in metallic trousers and over exaggerated puffy sleeves and was flanked by Angie Pollock and Hazel Mills, two inward facing synth players in a pleasingly symmetrical formation. Visually, the staging was simple, but innovative, with no upper or side lighting rigs which gave the Academy stage a deliberately cold / cavernous feel.
Most of the lighting came from the huge back projections which at various points had slow upwardly moving planetscapes to accompany the evening's set. With copious amounts of dry ice, the show felt at times like a SISTERS OF MERCY gig as the band was enveloped in a backlit smog. With seven tracks featured, tonight's show was arguably over-weighted towards tracks from 'Silver Eye' and it was four songs in before the 6/8 stomp of 'Train' from 'Black Cherry' showcased some of the band's earlier material.
The remainder of the set was dedicated to songs from 'Black Cherry' and 'Supernature', with 'Felt Mountain', 'Seventh Tree', 'Tales of Us' and 'Head First' ('Voicething' excepted) all being completely overlooked.
After a slow building first hour, the undoubted highs of the Brixton show were the pre-encore trio of 'Number One', 'Ride a White Horse' and 'Ooh, La, La', all highlighting the band's ability to deliver pure electronic pop singles.
The encore itself featured a moving version of 'Black Cherry' and then 'Systemagic', but the track that truly brought the house down was the closing 'Strict Machine'; delivering a truly visceral version with synth sounds that hit you square in the gut. It showed that despite its often cold / calculated reputation, a live electronic-based band can still give a traditional rock-based one a run for its money.
The only drawback of the show was an uneven sound mix, at times Alison's vocals felt lost and there wasn't the clarity one would expect from such an act, especially as GOLDFRAPP's other musical half Will Gregory oversees the band's live sound from the mixing console.
This aside, the band received a rapturous reception from the Brixton crowd and Alison appeared truly moved by the end of show applause which drew their tour to a conclusion. With the band now returning fully-fledged to the electronic sound of 'Black Cherry' and 'Supernature', it will be intriguing to see where they will go next…
---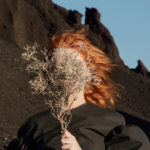 'Silver Eye'
is released by Mute Artists
https://www.facebook.com/Goldfrapp
---
Text by Paul Boddy
Photos by Richard Price
18th November 2017