Friends, associates and kindred spirits of ELECTRICITYCLUB.CO.UK who may be of interest…
---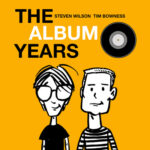 THE ALBUM YEARS
Music is finite, opinions are endless. On The Album Years, Steven Wilson and Tim Bowness discuss and bicker about their favourite music released during the golden album years. They pick their personal favourites and the album they think had the most long-term impact on music.
https://anchor.fm/the-album-years
---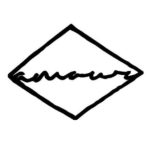 AMOUR RECORDS
Amour Records is an electronic music record label based in Athens who have KID MOXIE, TAREQ, GLASS REBEL, SOMEONE WHO ISN'T ME, SARAH P. and FASCINATION! among their expanding roster.
https://www.amour-records.com/
---
CASSETTEDECK
The Compact Cassette medium was first introduced at the Berlin Radio Show in 1963. Since then a staggering amount of different products were sold to consumers. This website aims to list the large majority of all cassette recorders and decks ever produced.
---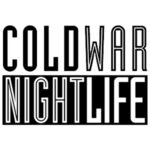 COLD WAR NIGHT LIFE
The tagline of the Nordic friendly blog Cold War Night Life is "electronic music and culture". In 2016, they released a multi-disc compilation album 'Heresy: A Tribute To Rational Youth' in honour of the Canadian trailblazers.
http://www.coldwarnightlife.com/
---
LES DISQUES DU CRÉPUSCULE
Les Disques du Crépuscule was founded in Brussels by journalists Michel Duval and Annik Honoré with designer Benoît Hennebert; their first release was the cosmopolitan cassette 'From Brussels With Love'. Continuing the tradition, the label is now run by former employee James Nice.
http://www.lesdisquesducrepuscule.com/
---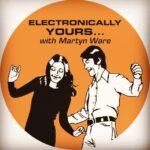 ELECTRONICALLY YOURS WITH MARTYN WARE
Martyn Ware talks to the famous artists from music, art, film, comedy, TV and creativity that he's encountered during his 40 year career. These interviews are rare and precious gems, featuring a raw and sometimes irreverent take on life and the things that make life worth living…
---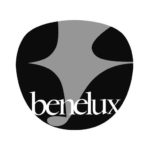 FACTORY BENELUX
Factory Benelux an informal arrangement made between Factory Records and Les Disques du Crépuscule, whereby the latter would release 'spare' recordings by Factory artists. The imprint was revived by James Nice and features more recent recordings by former Factory artists.
---
HAPPY ROBOTS RECORDS
Happy Robots Records is a London based boutique indie label founded by Adam Cresswell and distributed by Cargo Records. It specialises in dreamy electronic robotpop, described as "Vintage-style electronica with a bedroom pop sensibility…"
https://www.happyrobots.co.uk/
---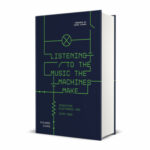 LISTENING TO THE MUSIC THE MACHINES MAKE
Written by Richard Evans, 'Listening To The Music The Machines Make' tells the story of a single generation of post-punk musicians, mavericks, visionaries and opportunists tinkering with primitive synthesisers in bedrooms, bedsits and basements around Britain.
https://inventingelectronicpop.com/
---
LIVING ORNAMENTS
A great and friendly place to meet and discuss anything Numan and more, pub landlord Stephen Roper interviews a variety of people including Chris Payne, Bill Sharpe, Andy McCluskey, Rusty Egan, Sal Solo, Dubstar and many more…
https://www.youtube.com/channel/UC-rRuX6k___Y4ZkTHwQg–Q
---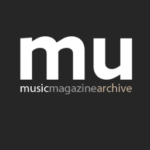 MU:ZINES
mu:zines is a music magazine archive featuring vintage issues of Music Technology, Electronics & Music Maker, Sound On Sound, Electronic Soundmaker, One Two Testing and more. It uses a content management system to allow readers to easily search and browse article content.
---
NEWORDERTRACKS
A blog by Australian fan Dennis Remmer, this expansive archive document objectively has the mission statement of "Ceremony to Superheated: every NEW ORDER track revisited and reviewed".
https://newordertracks.wordpress.com/
---
OPERATING//GENERATING
Presented by Volker Maass, Operating//Gererating offers a loving home to the timeless sound of "synth, wave and the dear neighbours" with specially themed music shows on Laut FM.
https://laut.fm/operating-generating
---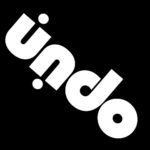 UNDO RECORDS
"We love electronic music" say Undo Records, the Athens based record company who continue the tradition of labels like Factory and Mute with an attention to detail and a tasteful if occasionally eccentric design aesthetic.
---