FERAL FIVE released their debut album 'Truth Is The New Gold' at the start of 2023 and ahead of the game, the duo employed various AI-enhancements on a number of tracks with technology created by the German based company Birds on Mars.
Described by its members Kat and Drew Five as "A 360 degree music and art album project", FERAL FIVE utilised electronic components with traditional guitars and live percussive elements to create their own "Feraltropolis" for a long playing commentary on AI, social media and today's strangely dystopian post-truth world.
As the year concludes, the 'Truth Is The New Gold' titles song has been given a funky new remix by Martyn Ware; FERAL FIVE had performed at his 'Picasso Portraits' night in 2016 hosted by the National Portrait Gallery.
FERAL FIVE chatted to ELECTRICITYCLUB.CO.UK about how 'Truth Is The New Gold', the title song's Martyn Ware remix, the various AI developments which have been in the news recently and much more…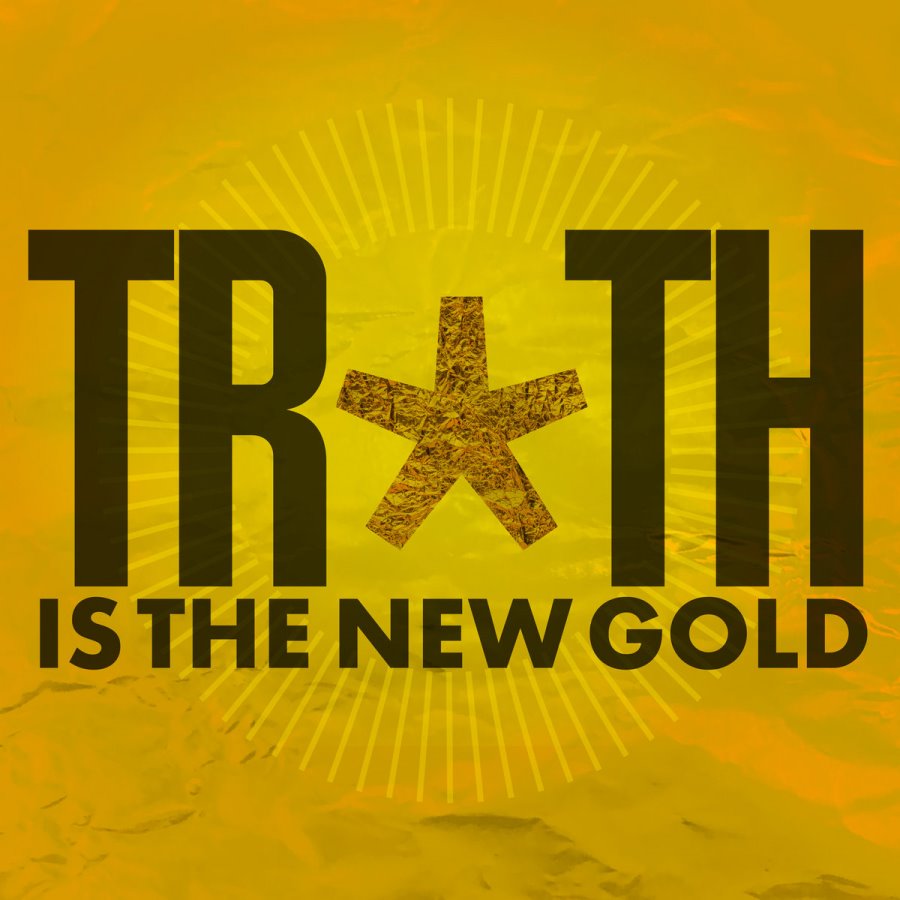 This first full length album 'Truth Is The New Gold' has been a long time coming as FERAL FIVE first released music in 2013? Why has it taken this amount of time?
We love making music and exploring ideas. Every track is a statement, and every statement we made we opted to push out as a single fairly quickly. We believe in all killer no filler, so it took us a while to stand still for long enough to craft an album that thematically and sonically we were proud of.
Also we're producers as well as writers and musicians, so arranging, mixing and production is an in-house job where we put our own musicianship under the microscope. The pandemic meant we weren't in the same room for some considerable time, so while we file swapped, that definitely slowed things down a bit too. Later when we finally got to be in the same room, we decided to shelve a number of songs originally slated for the album in favour of some new ideas and these really helped to crystallize the theme of the album. So the short answer is 'Truth Is The New Gold' didn't have an overly long gestation, we were just a singles band before that we guess.
With your down-to-earth approach to electronically-assisted pop, do you feel any kinship with acts such as DUBSTAR or INTERNATIONAL TEACHERS OF POP?
Yes, we love what they do and feel a real kinship. We saw an amazing INTERNATIONAL TEACHERS OF POP set supporting Róisín Murphy, but we haven't actually met in person. Maybe we should see your description as a genre that deserves its own festival! Although, we have to say that while electronics are pretty fundamental to our sound, anything that makes a positive contribution to our sonic palette is used. So on the new album, as well as electronic and beats, we use a range of live percussion, including some very delicate crystals. We're also both very crafty guitarists and love the raw energy that brings. I guess you could say that we are looking for the human trait in everything we do even where we use electronics and other components, we are looking to bring out an organic feel that you can still groove to.
So what makes up the "Feraltropolis"?
It's in two places really. It's our own personal lives that we live outside of FERAL FIVE, our hopes, fears and beliefs, which for us as a team has a lot of conjunction on the Venn diagram, as you might say. Our data sets and values are the same. Then this becomes manifest and "real" within the landscape of FERAL FIVE's art. If you wanted us to describe it, we'd say it's a city in the not too distant future and the surrounding landscape. This was also the location for our album journey, exploring truth and trust. It can be bleak, it can be exciting, there's always a lot going on. There's always hope amid the dystopia.
Before all the recent debates, FERAL FIVE utilised AI on the album, how did the idea come about?
FERAL FIVE has always been at the bleeding edge of tech, unafraid to experiment and open to new ideas, and our first vinyl release was an EP with 3D printed art that we printed ourselves. On a later track, we worked with sonified algorithms, and visual ones for the video, courtesy of new materials designer Francis Bitonti.
We'd been thinking about AI for some time and wrote a song a while back about where it was heading – 'Pet Show' – about AI robo-companions, set in a bar with freaky creatures that can fulfill your wildest dreams.
With our album exploring truth and trust, AI was a natural part of exploring new realities, and using the technology in the form of an AI Kat Five opened up new sonic and thematic possibilities. We hear this voice – a character – uplifting us right from the beginning of the album, despite the dark undertones, reminding us "it's not the end".
The AI is not composing for us, that is very much us humans, but it's playing a role, as a kind of narrator on the journey. It reminded us of first-person narrations you get in film-noir detective movies.
Tell us about the AI created by Birds on Mars? 
Birds on Mars are based in Berlin and are doing great work in AI so it was amazing to collaborate with them. They wanted to train their AI on Kat's spoken voice, so she decided to read some of the album lyrics out. They sounded SO different when they weren't being sung, it was a very disconcerting experience making that recording. BOM then gave us a selection of AI models and an interface, and then we had AI Kat Five to play with to sing, speak or make non-human sounds. We could make her say things we never said which was mind-blowing.
'Golden Rule' was described by yourselves as an "AI-enhanced shimmering anthem of renewal and people coming together", please discuss?
Our album explores darkness but is ultimately about light and hope. This final track was our overarching statement, that we must work together to build change. Though not forgetting that important statements are allowed to have a groove, so this track does have a strong dance vibe. Here we used the AI Kat, particularly in the opening and the end, as both an oracle, prescient of the dangers and wonders ahead, and also as a speaker of truth.
AI can help realise an imagined world or provide speedier assistance such as isolating John Lennon's vocal for THE BEATLES 'Now & Then', how do you see its useful applications in music?
It can be a great creative tool, and we love the work of pioneering artists Holly Herndon, and Portrait XO. There are AIs to get your lyrical process going – not that we ever need that kind of help, and even AI mastering, though we've a favourite human in the form of our go-to sonic partner Katie Tavini for that.
The use to which Peter Jackson put AI in 'Now & Then' was a very interesting example of using AI not in a generative compositional sense, but to clean up the audio in ways that prior to that would, as you indicated, have taken way longer, and may not have had such amazing results. In the end it's all about the choices, as McCartney once said: "the love you take is equal to the love you make". Some artists may use AI to speed up the process in some technical areas, but when you use generative tools that go beyond their original parameters, the question of ownership and authenticity become important. There is an interesting point along that line where someone will ask, where is the artist? Who plucked the string? Did the string pluck itself? Or do we now owe all our royalties to an app developer?
But as the 'Joan Is Awful' episode of 'Black Mirror' showed, there are potentially more sinister implications with AI… your thoughts please?
For sure. AI serfdom, stripping musicians of their value, are all possibilities and more besides. It's why we need ethical tech, and collaborative AI. Even tech giants are calling for regulation. The thing is, any tool, no matter how sharp or blunt, can be used for good or ill. There are endless positive ways it is being and will be used to solve some of humanity's pressing issues. One of the key considerations is who makes the decisions about the use and deployment of AI. We risk talking about AI like it's one thing. It's a concept and whilst it has huge medical applications for good, it definitely has its darker side, from human profiling to smart weapons. To quote POP WILL EAT ITSELF, there are at least "16 different flavours of hell".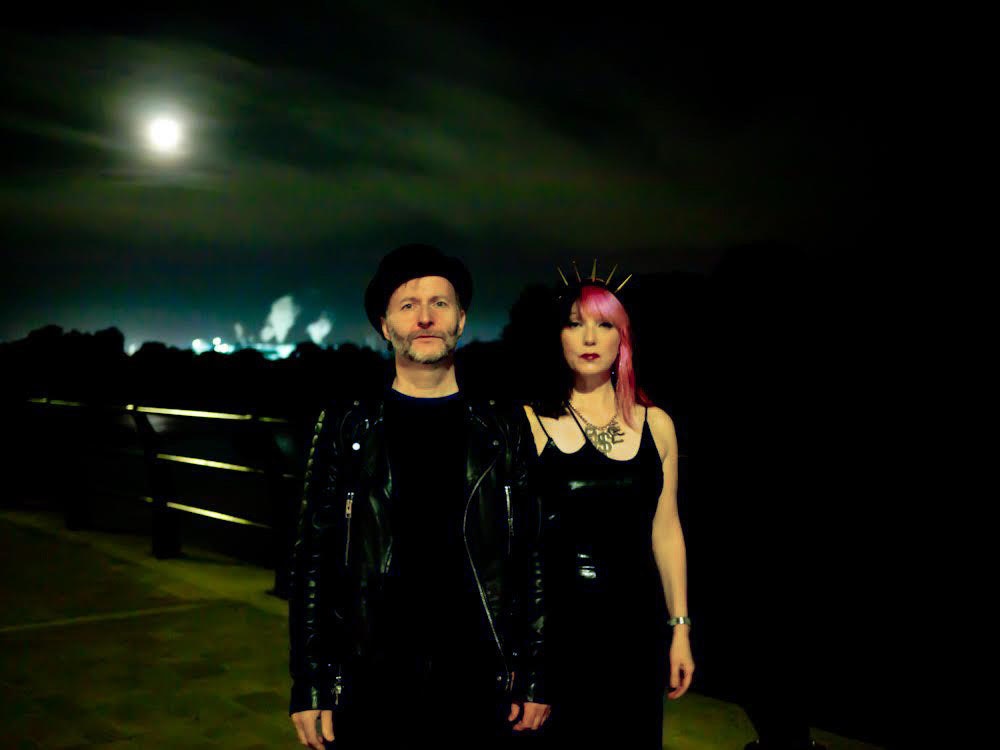 Social media was the theme on the songs 'Roll It With Me' and 'Camouflage', are "doom scrolling" and attention seeking taking their toll?
We love a good doomscroll at times, but there's so much digital anxiety around caused by the incessant demands of social media, and the increasingly tense and vicious behaviour online. People have to sell themselves and their lives to please algorithms, and you often see artists announcing they have to take a break.
'Roll It With Me' was heavily influenced by the pandemic and having to connect with people at a distance, often on screen. It's about valuing the human everyday moments even if they're fleeting and bittersweet.
'Camouflage' is about the tension between being on display everywhere, whether by choice, or on CCTV or other public cameras, and being anonymous. It's a longing for a simple on off switch to camouflage yourself when you're feeling overexposed, watched, socially anxious or simply shy. It could also be a spy thriller theme though.
How has it been having to use such social media platforms to get FERAL FIVE noticed in what has become a saturated music marketplace?
In person connections are always the best! We like to see social media as an extension of our art, whether that's asking people to share their truths with us to be part of our new live audiovisual show, or exploring visual effects. So our work there is genuine and not a deliberate attempt to go viral. We guess that makes us hardcore.
It's getting much harder to reach people though as tech giants squeeze creators, and change their functionality all the time, so it's good to have our own website too. Maybe we should post more photos of us with our cats!
'Silver Sky' has a real good ol' groove, how was it inspired musically and lyrically?
It was inspired by the changing night sky and some confused London birds. We wanted to explore light pollution in a city that never gets dark, and think about future mitigations people might use. It was also partly inspired by having our songs played to the trees at 'The Dark Outside' events in Galloway Forest dark sky park, and the need for protected areas.
We set out to conjure up a sparkling groove with bubbling synths, and also played long quartz crystals as an instrument (you can see them in the video). We had many conversations when we were producing it, about how to make things sound more silver.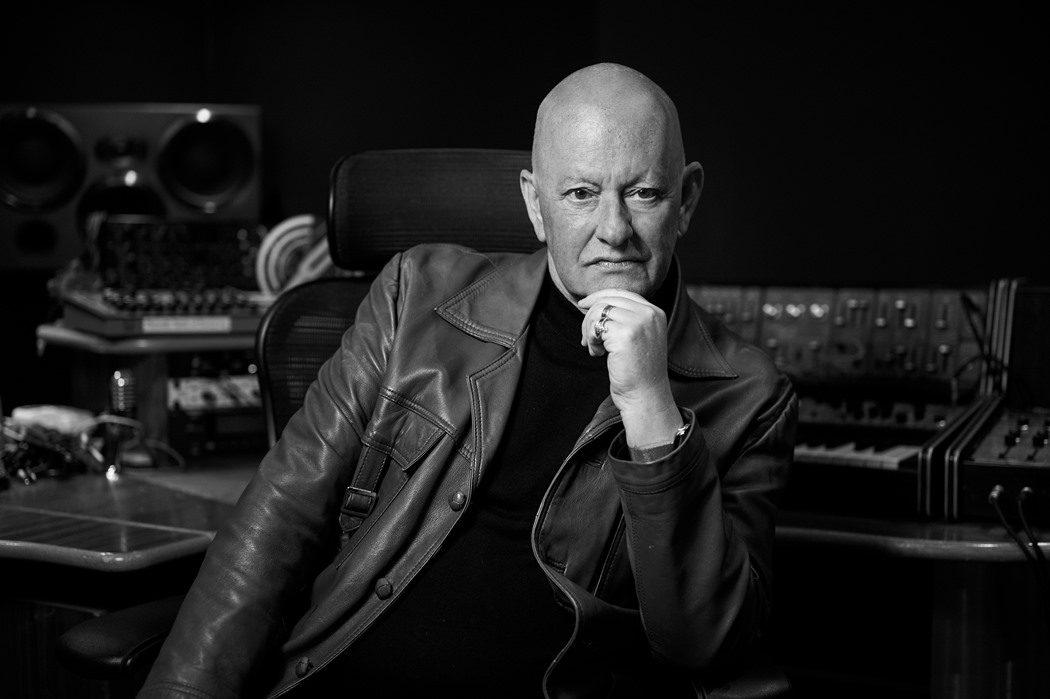 'The 'Truth Is The New Gold' title track acted as the trailer for the album at the start of the year and has now been remixed by Martyn Ware, how was the connection made and why was that particular one chosen?
We are so excited by his brilliant uptown remix, what a groove!
Martyn Ware is an all-time inspiration, and it was great to connect with him at Music Tech Fest a few years back, and get to share creative ideas. Kat has done some visuals for him including for his mighty Power Project exhibition launch. He also invited us to perform at his 'Picasso Portraits' night at the National Portrait Gallery along with legends like RADIOPHONIC WORKSHOP, WHITE NOISE and SCANNER.
We were thrilled when he offered to remix a song for us, and he asked to hear the whole album ahead of release so he could decide on which track. We were curious to see what he'd pick, and were stoked that it was Truth Is The New Gold which is the statement song, and he brought in Charles Stooke as well. We've a glittering video for the remix on its way.
Which have been your favourite tracks on this album?
It's hard to choose. The driving force conceptually and musically and our absolute favourite is 'Truth Is The New Gold'.
'Gravity' is another favourite, the newest song we wrote. It's about space and desire, and we love playing it live.
'Golden Rule' is also up there. Why, because love is that golden rule and this is an album of dystopian themes but it's also a love letter to humanity: don't give up. It's a sentiment.
How do you intend to release music in the future, are disparate tracks released ad hoc to streaming services really the way to go or can the long playing format survive?
Both. Long formats give you more of a chance to express your vision and create exciting merch, performances, and collaborations. We worked with design legend Malcolm Garrett on the album, and it's been amazing. He's created the artwork, T-shirts, and a collaboration with jewellery designers Tatty Devine. Copies of everything are going into his collection at the Special Collections Museum at Manchester Metropolitan University.
What is next for FERAL FIVE?
We're very much focusing on live and our interactive audiovisual shows, as we want to share the album in this multi-sensory way.
We've been working with artist / technologist Jonathan Hogg who has created algorithmic visuals that he plays live, and the first performance we did with him was incredible. Each show is unique, with the audience able to contribute to what's on screen, and Kat singing their thoughts, as well as the album songs. Truth IS The New Gold.
---
ELECTRICITYCLUB.CO.UK gives its sincerest thanks to FERAL FIVE
The album 'Truth Is The New Gold' is released by Reckless Yes in vinyl LP, CD and digital formats, available from https://feralfive.bandcamp.com/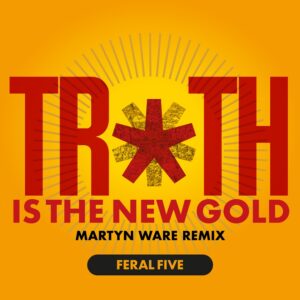 The Martyn Ware remix of the title song is on the usual online platforms including at https://feralfive.bandcamp.com/album/truth-is-the-new-gold
http://www.facebook.com/FeralFive
http://www.instagram.com/FeralFive
https://open.spotify.com/artist/6lFO7Wz038KeAcIodpRHcU
---
Text and Interview by Chi Ming Lai
25 November 2023