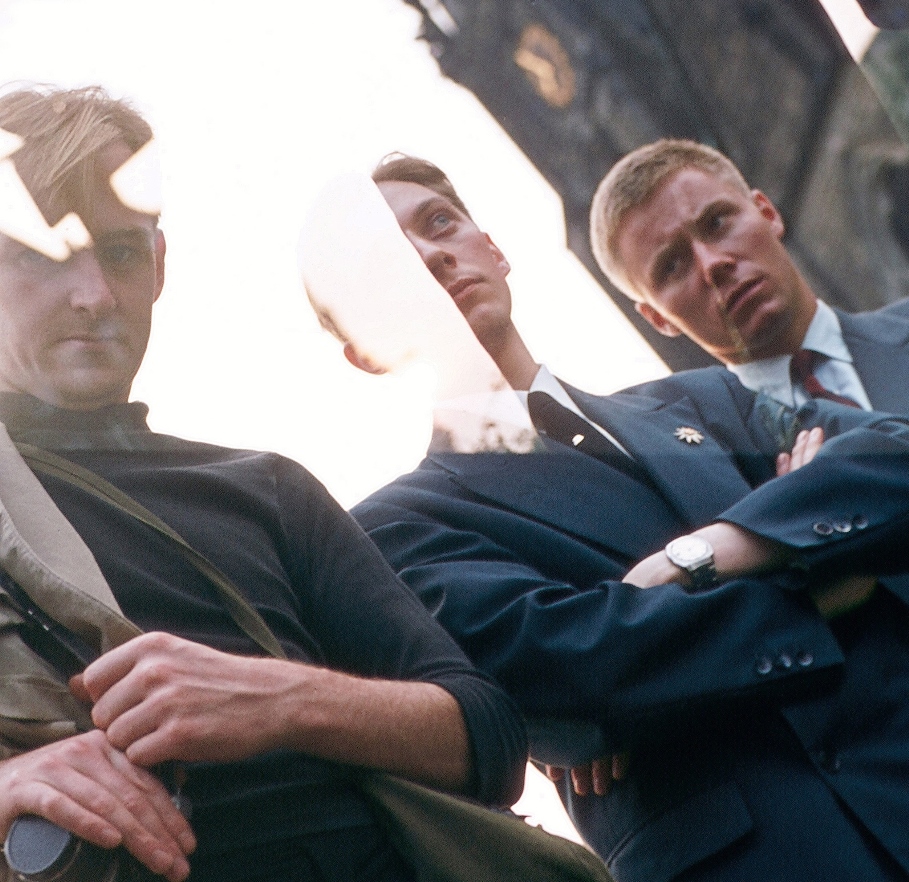 DIE UNBEKANNTEN were the cult post-punk band formed by Berlin-based Englanders Mark Reeder and Alistair Gray for the legendary 'Konzert zur Einheit der Nation' held in the SO36 club in Kreuzberg on 17 June 1981.
This 'Concert for the Unity of Germany' was recorded for prosperity as the live compilation 'Licht und Schatten' on Wild Youth Records which featured 'Radio War' as Reeder and Gray's contribution under the moniker of THE UNKNOWN (hence the subsequent German name DIE UNBEKANNTEN)
DIE UNBEKANNTEN's back catalogue is small with their self-titled and 'Dangerous Moonlight' 12" EPs released on Elisabeth Recker's influential Monogam label. Reflecting the times and their surroundings, their music was gloomy and themed around war. One notable track 'The Game', which included an introductory poem by Abu Hamil, offered commentary on how journalists lived off suffering refugees in war torn cities like Beirut or Gaza and the psychological effects it had on them.
Using Reeder's extensive Eastern European dissident contacts including human rights activist and later President of the post-Iron Curtain Czechoslovakia Václav Havel, DIE UNBEKANNTEN also performed at secret illegal gigs inside the communist bloc. With the advent of programmable drum machines and affordable synths, electronic elements began to creep into DIE UNBEKANNTEN's sound which became more programmed and dance friendly, so much so that a name change was decided on prior to a European tour opening for NEW ORDER; thus SHARK VEGAS was born.
With the release of an expanded edition of 'Don't Tell Me Stories', an album first issued in 2005 collecting both DIE UNBEKANNTEN EPs while also featuring demos, live tracks and specially restored versions created for the documentary film 'B-Movie (Lust & Sound in West Berlin)', Mark Reeder chatted about die Berliner Elektronische und Club Szene and much more…
The name DIE UNBEKANNTEN came about by accident?
Yes, absolutely. When we played our first gig on 17 June 1981 in SO36, we had no intention of carrying the idea of performing any further than that one concert and therefore we had no band name. After seeing a one-off performance together with Monogam's Elisabeth Recker and Kristoph Hahn (THE SWANS) as LE SANG FROID, I had been asked if I would also like to fill-in on the bill of an upcoming mini-festival, to commemorate the uprising in East-Berlin for the reunification of Germany, on the 17 June 1953. The poster already had a load of fictitious band names on it and being a bit tipsy, I committed myself.
Once home, I realised what I had done and called Al and asked him if he could sing. He came over to my place and I showed him how to play bass and we started to write some songs. After our performance, which we thought was a total shambles, Elisabeth came running up saying she loved it and wanted us to make a record for her label. Thomas Wydler also said he wanted to play drums with us. We were taken completely by surprise.
A favourable review of our concert in the local Zitty Magazine by Andre Schwerdt, praised "the two unknown Englishmen" for their avant-garde performance. In our little circle of friends, we were thereafter referred to amusingly as, DIE UNBEKANNTEN ("The Unknown") and so I decided, THAT should be our band name.
How was it for you memories-wise to compile this expanded release?
Back in 2005, I was asked by Vinyl-on Demand if they could re-release a Limited-Edition vinyl album, featuring our two Monogam EPs. As bonus tracks, I gave them the Video version of 'The Game' and a live-to-mixing-desk recording of 'Alone' (which later became the blueprint for 'Perfect Love'), from a gig that we had performed at in Belgium's Salle Ex, together with MALARIA! I also gave VoD my original 'Don't Tell Me Stories' album cover design idea too, and they produced a lovely record, that sold out almost immediately.
Then in 2011, I started work on the soundtrack for the 'B-Movie (Lust & Sound in West Berlin)' documentary, together with my studio partner Micha Adam, and for that, I decided to restore and rework 'Casualties' and 'Radio War'. Sadly, after a break-in of my old apartment in early 1990, all my master tapes and the two 16 tracks tapes were completely destroyed and so we basically only had the vinyl EPs to go on for the restoration.
I did however, find our backing cassette tape of Thomas Wydler's drums, our drum machine and effects, that we had originally used for our first illegal and highly secret concert in Czechoslovakia, back in 1982, and that also helped a lot with the restoration. So, I had gone through the trauma of revisiting our music already for these projects.
I had originally planned this release on being part of a photo-book with CD special edition back in 2021, to commemorate our 40th anniversary, and so while compiling and writing 'The Story of DIE UNBEKANNTEN', I had already plenty of time to reflect and go through the music. Unfortunately, finding an affordable book printer and then the restrictions brought about by Covid took its toll, and the book part never happened. I did meanwhile, discover there were some live bootleg tapes knocking about, that I didn't even know existed. After a recent trip to Japan and Detroit, I decided to revisit our restorations and release 'Don't Tell Me Stories' as a digital album instead.
JOY DIVISION and SECTION 25 appear to loom heavy over the sound of DIE UNBEKANNTEN?
It is probably more like a resemblance to most people. Musically, we are nowhere near. I think it has something more to do with the place, time, era and our musical restrictions, rather than actual inspiration. We certainly didn't ever intend our music to sound anything like JOY DIVISION or SECTION 25. Although people back in the 80s also made these comparisons, I personally can't hear any. I feel it was probably more about the fact that we were two Englishmen in Berlin and I was Factory Records German Representative.
How was your relationship with Monogam Records who originally released the self-titled debut EP and 'Dangerous Moonlight'?
Wonderful; Elisabeth Recker, who started the Monogam Label was without doubt THE most important person of the Berlin avant-garde underground music scene back in the late 70s and early 80s, as she provided the platform for bands like MANIA D, P1/E and EINSTÜRZENDE NEUBAUTEN to release their music upon.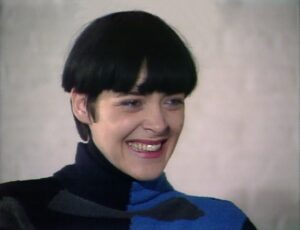 She is definitely an unsung hero. Monogam was Berlin's first indie label. We were and still are great friends. Elisabeth was adventurous and she loved the arty and experimental.
I think DIE UNBEKANNTEN EPs were the closest thing to a pop record that Monogam ever released.
The 'Don't Tell Me Stories' title song falls under the spell of 'Other Voices' by THE CURE and featured a prototype Roland TR606 Drumatix, how did you get hold of one of those?
We got the Roland 606 prototype from Adrian Wright of THE HUMAN LEAGUE. After their minor success with 'The Sound Of The Crowd' and 'Love Action', he had been given this new Roland Drum Computer to test, but he didn't have the time, and so he asked me if I could test it for him and just let him know how it was. I rushed home and immediately wrote a simple drum pattern and a rough bassline. Al came over and we wrote the song.
We booked two days in Harris Johns Musiclab Studio, and by the end of the session we had recorded and mixed 'Don't Tell Me Stories'. Alistair finished off the lyrics while I recorded all the music. Danny Briottet from RENEGADE SOUNDWAVE was visiting me in Berlin, and he proposed he play the drum solo, but we had no drums. He found an old cooking pot in my flat and luckily a set of timbales, which were lying about the studio and thus performed the cooking-pot and timbales solo in the middle of the song. Consequently, our 'Dangerous Moonlight' EP, became the first record ever to feature a Roland 606.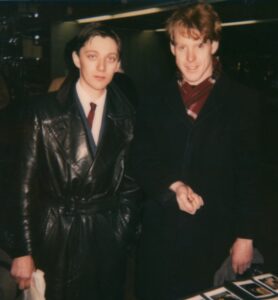 Drum machine was a characteristic feature of DIE UNBEKANNTEN, how did you find them to use?
For our first gig in SO36, we had no drummer, Thomas Wydler would join us later for the recording of our first EP. We had no intention of doing anymore gigs to be honest, so we just used an MFB drum machine. It was very basic, with a handful of settings (Cha Cha, Disco, Rock, Tango, Bossa Nova).
It was very easy to use, but I still managed to fuck it up for our first gig, by choosing the wrong setting. In reality, all you needed to do was turn the dial to the required style and speed and it played a repetitive pattern. As we only had a few days to write a set, we had cleverly written all our songs on the Disco setting, but in a drunken-stupor-panic, I accidentally turned the selector to Bossa Nova, and we just had to go along with that.
The MFB was an easy drum machine though, there was no programming involved. That came later when we had the 606, which you could programme to play fills and a series of patterns, but it was a total nightmare to programme. If you accidentally tapped in or missed something, you had to start all over again from scratch. Later, we had a Roland 808, then a 707 and a 727.
The "Country & Eastern" bootleg live version of 'Don't Tell Me Stories' is hilarious…
Thank you. Glad you enjoyed it. That country version of 'Don't Tell Me Stories' was performed just as a one-off surprise. We wanted to give our audience a laugh at the end of our gig. As SHARK VEGAS, we usually performed a Hi-NRG DEAD OR ALIVE-sque version of 'I Was Made For Loving You'.
As DIE UNBEKANNTEN, we also always tried to leave the stage with the audience laughing. For example, the Salle Ex gig I remember we closed the show by performing the East German National Anthem on Kazoos, sadly the tape was stopped after three songs, so a recording of that performance doesn't exist, as far as I know.
I thought of it as being a bit like The News, where you have serious reports, but close with a funny story about a puppy. Therefore, after our set of harrowing and miserable depridisco, we thought spirits should be lightened with something amusing. Al and I always thought the song itself sounded more like something you would hear in a Texan red-neck bar, and for that particular gig, we decided to perform it like that, with wrong notes and all. I had no idea that it had been recorded until someone gave me a cassette tape years later.
'Poseidon' had lyrics in German?
It actually has bilingual lyrics. Half English-half German. We thought, as we have a German name, we might as well have at least one song in German. As it transpired, the song became a bit of both. It was quite fun rhyming English and German.
When did the electronic element start creeping in, like on 'Perfect Love'?
It was actually always there. We had a Syndrum and a Transcendent 2000 which only made abstract noises. Like the sound of the sea on 'Poseidon' was made with the Transcendent. We just didn't use it much as it didn't make a smooth string sound.
What other synths were you using?
By the time we came to recording 'Don't Tell Me Stories' and 'Perfect Love', we had the Transcendent 2000, a Korg MS20, and a Roland SH-9 and a Clap-Trap.
There's a "dodgy demo" of 'You Hurt Me' included as a bonus, what was influencing you musically by this point?
Al and I were regulars at the Metropol disco every Friday and Saturday night. It was Europe's biggest gay disco and it had an amazing soundsystem. We were listening to a lot of electronic disco music then and we wanted to be more Moroder than morose.
We were sharing a practice room with Dimitri Hegemann's band LENNINGRAD SANDWICH at the time, and he had a Korg Poly Six which he didn't use, so he let us use it. That synth could do everything we had ever dreamed of, and we wrote 'You Hurt Me' and all our other songs on that. This "dodgy demo" recording was made on my Sony TCS300 and was just our first test. It always was my preferred version, as it featured the synth and arpeggiator in a more prominent role. A few weeks before we went on European tour with NEW ORDER as SHARK VEGAS, we recorded a proper studio demo, which was eventually released on Factory Records as FAC111.
So how DIE UNBEKANNTEN finally morph into SHARK VEGAS?
I decided to change our band name just before going on a European tour with NEW ORDER in 1984, because I thought no-one would be able to say DIE UNBEKANNTEN. We already noticed that many English speakers would pronounce the "Die" part like "die" as in death, as oppose to "Dee". So, I thought as we now had two new members joining us on this tour (Leo Walter and Helmut Wittler from SOIF DE LA VIE) we should also change our name and it would also give us the opportunity to present our new Hi-NRG disco style too.
Do you ever regret not getting 'Love Habit' and a full SHARK VEGAS album released back in the day or were you just too busy with other things by then?
We definitely had aspirations to make a SHARK VEGAS album and we even made some demos, but I was always unhappy with the way the SHARK VEGAS demos turned out, as I felt our sound had started to become too conventional. It was really a conflict of musical interests. Leo and I wanted to be clubbier, Al wanted to be more soulful, and Helmut wanted us to sound more like SPANDAU BALLET!
We tried a few things out, but to me, they always sounded like something was missing and that was the synth element. I wanted to feature more synths, sequencers and more arpeggiator. After we won the Berlin Senat's Rock Competition, Helmut and Leo left SHARK VEGAS to concentrate on SOIF DE LA VIE, and Al and I with our winnings, we recorded 'Love Habit' and 'Pretenders of Love', but only 'Pretenders' got released on a Factory US compilation. We recorded a few more song ideas in our practice room for a potential album, but we didn't have a label, nor the funds to properly record them, and by then Alistair had decided to leave Berlin.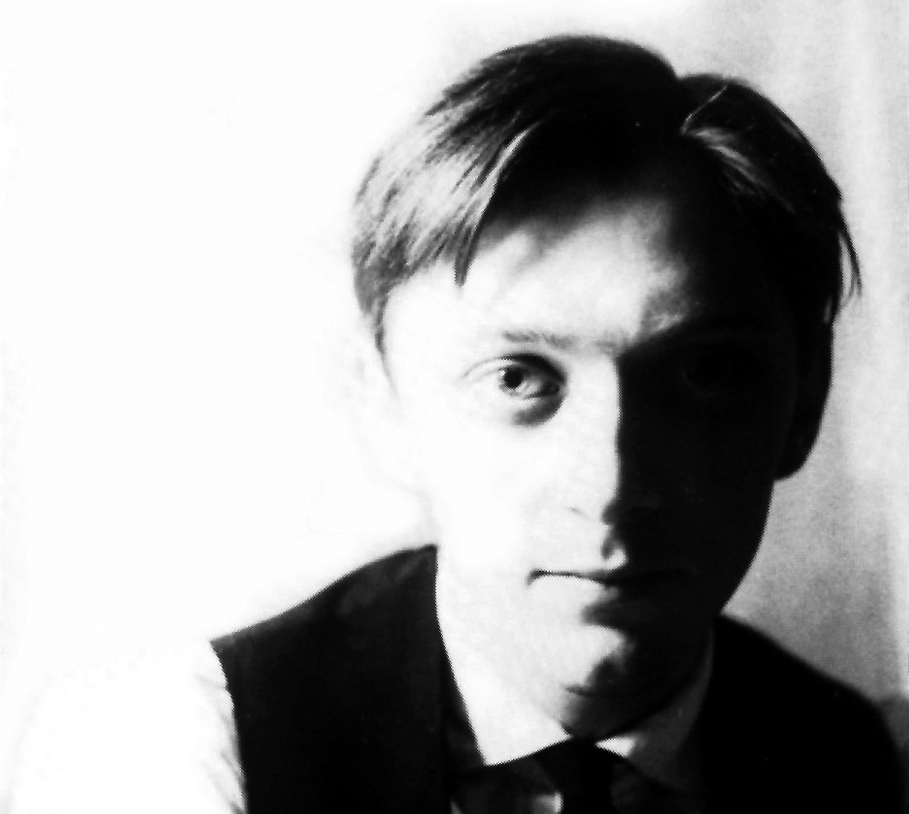 How close was a SHARK VEGAS album to being completed, is there enough for a retrospective?
We had a few demos, but most of the recordings sound like the "dodgy demo" of 'You Hurt Me' rather than professional studio demo recordings. Of course, we have about six versions of 'You Hurt Me' and the original demo and studio recording of 'Love Habit', which was featured on the 'B-Movie' soundtrack, and also 'Pretenders of Love', which was released on the K7 Fac Dance (Factory) compilation and promoted last Christmas on Noel Gallagher's Xmas playlist.
I also have a few cassettes of live recordings, mostly made during our tour with NEW ORDER. These all might be restorable for a retrospective at some stage in the future.
---
ELECTRICITYCLUB.CO.UK gives its warmest thanks to Mark Reeder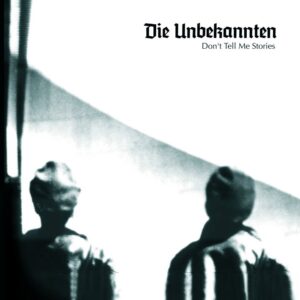 'Don't Tell Me Stories' released by MFS as an expanded 19 track digital album available via
https://markreedermfs1.bandcamp.com/
https://www.facebook.com/mfsberlin
https://www.facebook.com/markreedermusic/
https://twitter.com/markreedermfs
https://www.instagram.com/markreeder.mfs/
https://open.spotify.com/artist/2vhk3P8Pswy2GOgHR2iHbj
---
Text and Interview by Chi Ming Lai
27 June 2023