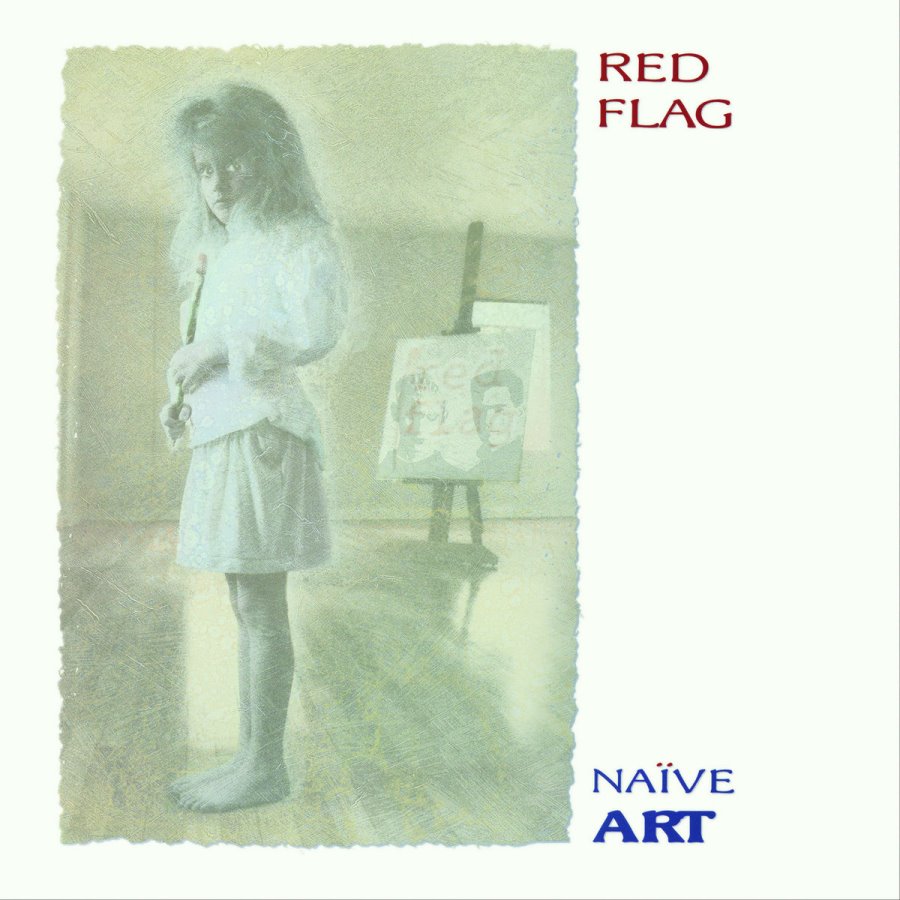 Comprising of brothers Mark and Chris Reynolds, although they were originally from Liverpool, RED FLAG were based in San Diego.
The Reynolds had lived in many places across the globe due to their father's work as a Naval Officer, but eventually the family settled in California. Acquiring a Roland Juno 60 synthesizer, the sibling duo were very influenced by DEPECHE MODE. First recording as SHADES OF MAY, their minimal synth number 'Distant Memories' was included on the '91X Local Heroes 1984' sampler album compiled by radio station 91X.
Invitations to perform live came thick and fast as the brothers relocated to San Diego and took their music more seriously, studying computer-based music technology and eventually changing their name to RED FLAG. With accusations that they were communist sympathizers, the pair said that "red flag" was taken from the signal used on beaches by lifeguards warning of high hazards due to rough currents. The term has since become ubiquitous as a warning sign, particularly in relationships.
While performing at a party in Southern California, the pair came to the attention of producer Jon St James who had worked with BERLIN, been a member of SSQ and was now helming the solo career of their lead singer Stacey Q.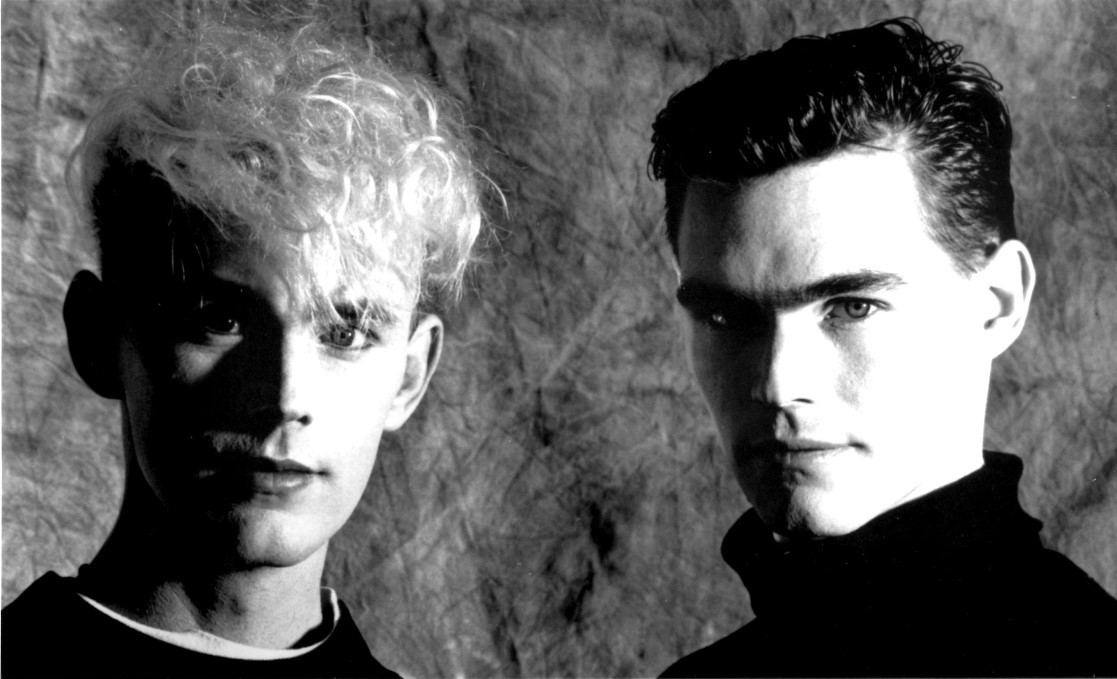 Released in Summer 1988 as a 12" single on St James' Synthicide Records, 'Broken Heart' gained airplay on the influential KROQ-FM in Pasadena via DJ Richard Blade. The Bristol-born expat had championed the likes of DURAN DURAN, DEPECHE MODE, THE PSYCHEDELIC FURS, OMD and NEW ORDER on the West Coast and by coincidence, had also been the secret boyfriend of BERLIN's Terri Nunn when Jon St James was assistant engineer on their 1982 breakthrough EP 'Pleasure Victim'.
After the monotone heard on 'Distant Memories', Mark Reynolds had developed a vocal timbre similar to Martin Gore, as well stylising a look based on him. Described on the single's sticker as "Sonically Seductive Performers A La Mode From The Grey Ambience Of Liverpool", 'Broken Heart' was what DM would have sounded like if they had worked with Giorgio Moroder instead of Daniel Miller. Throbbing and energetic, there were backing vocals from Stacey Q who had also coached the singer during the recording.
Again produced by Jon St James, the next RED FLAG single 'Russian Radio' released by Synthicide Records was even better. With a great chorus and a romantic view of Eastern Europe, the song was full of catchy staccato voice samples, metallic beats and digital bass syncopation to give 'The Great Commandment' by CAMOUFLAGE a run for its money.
Just as OMD had been fascinated by the stark Cold War era of shortwave radio broadcasts from behind The Iron Curtain, so had RED FLAG. But lyrics declaring "I feel our love is only a smile away, getting so much closer to me every day" gave a more positive outlook in the era of Glasnost lead by Soviet leader Mikhail Gorbachev. As the USSR promised more openness and transparency on the route to peace, the 12" A side was named the 'Glasnost Club Mix' to reflect this.
Convinced they had found the next DEPECHE MODE in the wake of their Pasadena Rose Bowl triumph, Synthicide Records' parent label Enigma released RED FLAG's debut album 'Naïve Art' in 1989. Although they were best known for releasing records by hair metal rockers POISON, they also had DEVO on their roster as well as providing an American home to more esoteric British artists such as Bill Nelson and WIRE.
Having been involved in the remixes of 'Russian Radio', Paul Robb of INFORMATION SOCIETY, who had found success with their Dr McCoy and Mr Spock sampling single 'What's on Your Mind (Pure Energy)', was brought in to produce 'Naïve Art' and reshaped 'Broken Heart' in the process. Opening proceedings, the punchy hook-laden 'If I Ever' was disaffected yet euphoric HI-NRG and made a great third single.
A play the title of the John Hughes film whose white middle class teen movies were prevalent at the time, 'Pretty In Pity' wallowed in melancholy while playing with lighter metallic touches and melodic rings. Coming over like 'Heart' by PET SHOP BOYS with added orchestra stabs, 'Give Me Your Hand' was swathed in chromatic filmic mystery. Likely to have been inspired by DEPECHE MODE's flop US single 'But Not Tonight', 'Save Me Tonight' was very Gore like in its tone and approach.
However, the rest of 'Naïve Art' did not quite hit the highs of the first three singles or 'Give Me Your Hand'. There was the more steadfast mid-paced 'All Roads Lead To You' while much speedier, 'Count To Three' suffered from an over long hi-hat breakdown at its conclusion. 'I Don't Know Why' was not particularly adventurous lyrically, repeating the title several times over in the chorus.
Perhaps in an attempt to show that RED FLAG were more than just DEPECHE MODE clones, after the very European approach of the first nine songs, the album took an about turn with the soul ballad 'Rain'; sounding like it wouldn't have been out of place on a Paul Young album, there were even echoes of the Phyllis Nelson smooch slowie 'Move Closer'. To close, there was a pleasant if almost incongruous classical piano piece 'Für Michelle'.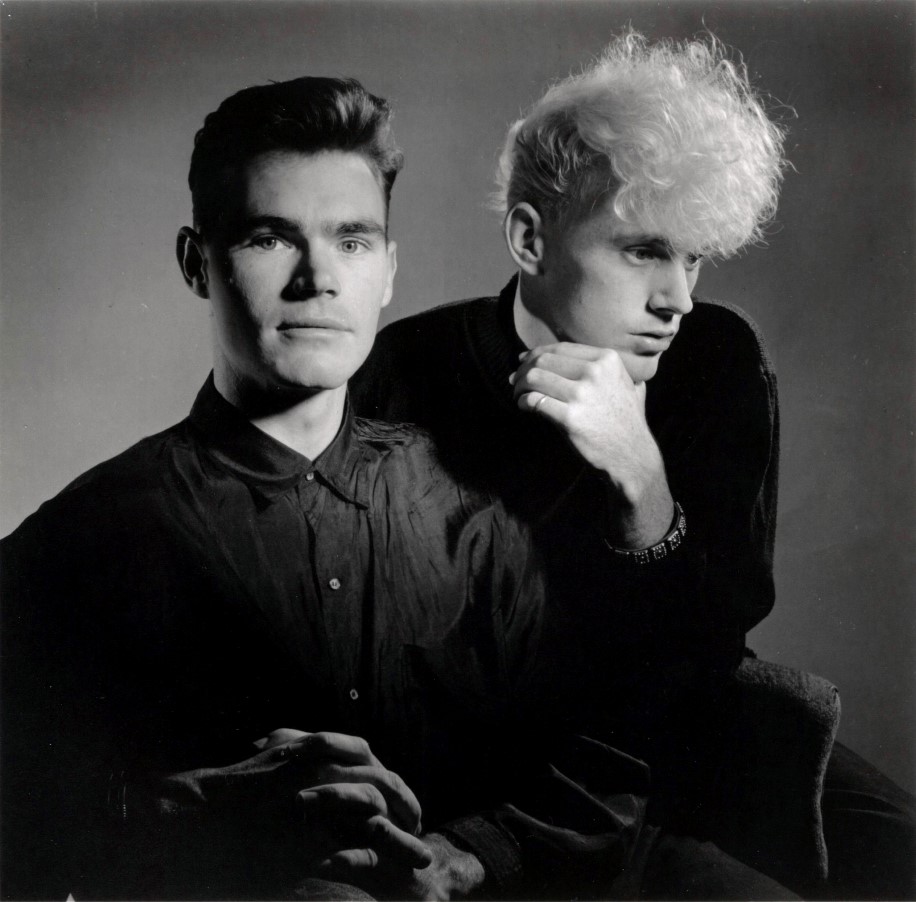 Mixed by Joseph Watt of specialist remix service Razormaid whose edits and mixes were very popular in the alternative clubs of New York and Los Angeles, 'Naïve Art' was a promising debut that showcased the potential of RED FLAG's songcraft. An enjoyable if derivate long player, although their music was melancholic, RED FLAG had less of the pessimistic doom that had hung over DEPECHE MODE's output since 'Black Celebration' and more akin to their fourth album 'Some Great Reward'.
Although electronic pop with danceable beats and industrial sounding samples was booming in the US at this point, a backlash in the shape of grunge was just round the corner. RED FLAG would go on to open for DEVO, BOOK OF LOVE and REAL LIFE, but with Enigma folding, the Reynolds brothers would move onto an unhappy period with IRS Records for the single 'Machines' in 1992. Forming their own an independent record label Plan B Records, RED FLAG issued their laid back second album 'The Lighthouse' in 1994, before heading towards a much darker direction by 2000's 'The Crypt' and sharing live bills with emerging European acts like MESH and DE/VISION.
Releasing albums prolifically, after 'Codebreaker t133' which set all its songs at 133BPM, Mark Reynolds sadly took his own life in 2003. After a period of grieving, Chris Reynolds returned as RED FLAG in 2007 with 'Born Again' which exuded more gothic overtones and included a song called 'Doom & Gloom'. The final RED FLAG album to date came with 'Serenity' in 2012.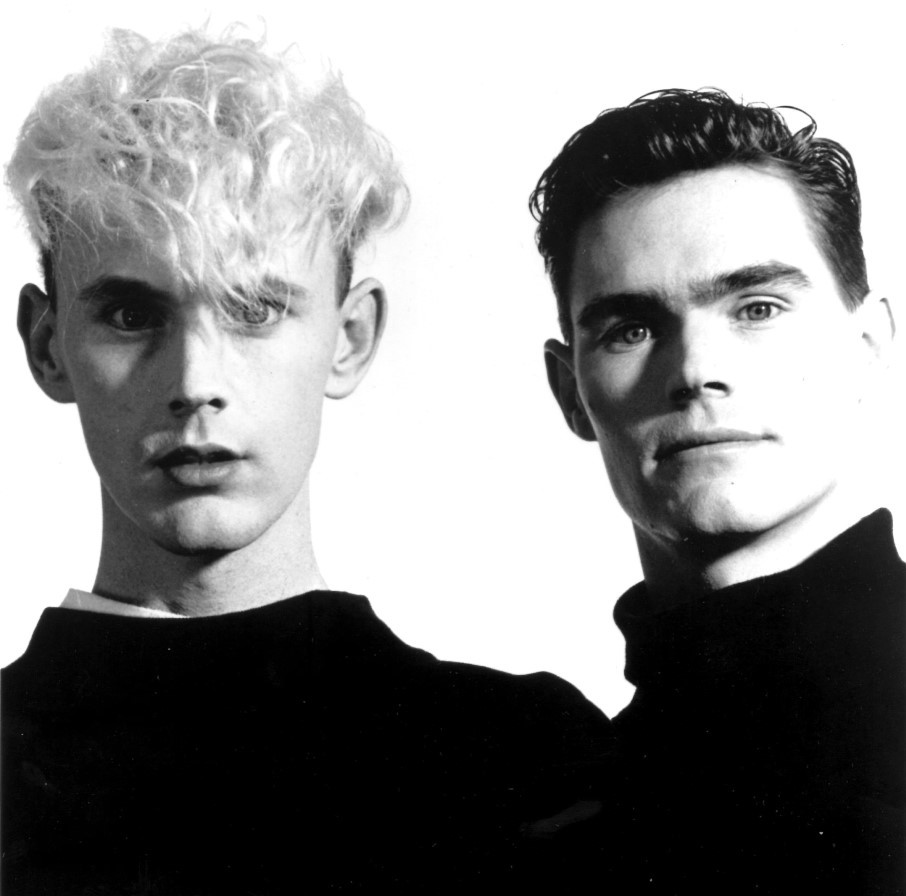 In 2020, 'Naïve Art' was reissued by Pylon Records as an expanded edition. While not groundbreaking, as one of the first releases from a DEPECHE MODE influenced act (of which today there are far too many!), 'Naïve Art' retains a melodic and rhythmic charm that captures a much more innocent time in music that is worthy of revisiting.
The Reynolds brothers handily sounded the way they looked during this period and had credible American producers to realise their initial vision. 'Naïve Art' was never officially released in the UK and for that reason alone, RED FLAG remain relatively unknown in their country of birth, even among electronic pop enthusiasts.
So, if you have never heard of RED FLAG before and are curious, you know what to do…
---
'Naïve Art' is available via Pylon Records as a 30th Anniversary double vinyl LP edition from https://pylonrecords.bandcamp.com/album/naive-art-2lp-30th-anniversary
An expanded 2CD featuring radio edits and Razormaid remixes is available at
https://pylonrecords.bandcamp.com/album/naive-art-2cd-30th-anniversary
https://www.facebook.com/profile.php?id=100063543828076
---
Text by Chi Ming Lai
Photos by Alex Remlin
22 November 2023