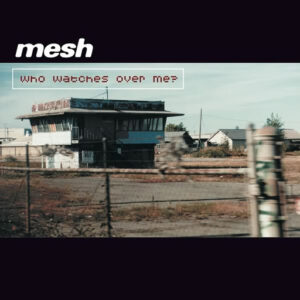 After three albums on the Swedish independent label Memento Materia, Bristol trio MESH were on the cusp of a wider breakthrough.
Formed in 1991, Mark Hockings, Richard Silverthorn and Neil Taylor had attained cult success in Europe, first with their debut 'Fragile'
released in 1994 which was then followed up with 'In This Place Forever'
and 'The Point At Which It Falls Apart'
.
Then as is now, Germany embraced the sound of MESH and it was Sony Music via their Home Records subsidiary in Hamburg who offered the band their major label opportunity.
Released in 2002, 'Who Watches Over Me?'
strengthened MESH's position within European alternative music circles although it fell short of the mainstream profile that was perhaps anticipated, with a German album chart high of No63 proving to be a disappointment at the time.
But it proved to be an important record and MESH were later picked up by Königskinder Schallplatten who put out 'We Collide'
in 2006. This kickstarted an imperial phase for what was to become the now-familiar duo line-up of Hockings and Silverthorn with the Dependent Records released long players 'A Perfect Solution'
, 'Automation Baby'
and 'Looking Skyward'
which reached No12 in Germany, their best international album chart position yet.
While songs from 'Who Watches Over Me?' such as 'Leave You Nothing', 'Friends Like These', 'Firefly' and 'Little Missile' continue to take turns for inclusion in the more recent MESH live sets, unlike other releases in their back catalogue, 'Who Watches Over Me?' has not been readily available for several years. This has largely been due to the collapse of Home Records, thus elevating the album to lost and rare status, with the CD now being offered for quite high prices on eBay and Amazon.
Richard Silverthorn kindly took time out to reflect on MESH's brief sojourn with a major record label and his memories of making 'Who Watches Over Me?'.
At this point in MESH's career, had there been a conscious decision to move on after three albums with Memento Materia?
I think we reached a level where we were getting more and more gig offers and the media were starting to take an interest in what we were doing. The demand on our time was becoming difficult and trying to fulfil our commitments became increasingly harder for us.
I remember we talked to our manager/label guy at the time and said "If we are going to take this to the next level we will have to give up our jobs, we need a major deal". Our relationship was always a good one with Memento Materia but we needed to make that change and try and move forward.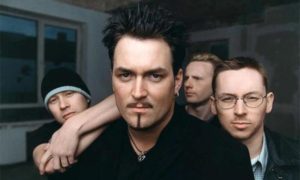 How did Home Record, a German subsidiary of Sony Music, become interested in signing MESH?
Around the same time DJ Mark 'Oh (a well-known DJ / pop act in Europe) approached us as he was quite a fan of our music and asked if Mark would do vocals on a collaboration idea he had. The idea was a cover of the BLANCMANGE track 'Waves' but done with a full orchestra and electronic elements.
We liked the idea but wanted it to be "Mark 'Oh and MESH" not just featuring Mark Hockings as guest vocalist. He managed to get the London Session Orchestra to record the track and Mark added his vocal. I also did a remix of the track for the single CD.
This all caught the attention of his record label Orbit Records. They were quite well established in the dance / electronic scene with a few major hits under their belts. They were really excited about the collaboration and wanted us to co-write an album with Mark 'Oh and on the back of this they wanted to offer us a record deal.
They had just became partners with Sony Music and wanted to branch out into more alternative music so started Home Records to run alongside their dance label Orbit Records. Unfortunately the album idea with Mark 'Oh never happened, although a few tracks were written with that in mind. They subsequently ended up becoming part of our next album.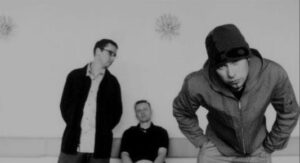 What did Home Records offer that perhaps hadn't been available to you before?
Well certainly the money played a big part in the change. We were given enough money to give up our day jobs which gave us enough time to fully concentrate on music full time.
The backing of a major label was also a huge change for us. It all felt very real after this signing. We actually went to Sony's HQ in Berlin to sign the contract.
The rooms were filled with gold discs and pictures of their artists, at that time Michael Jackson, Shakira etc. We suddenly found ourselves talking about TV appearances, radio plays and pluggers etc something we'd never really experienced.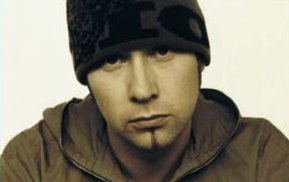 Did you have to accept more A&R feedback on works-in-progress than maybe you would have done in the past?
No, luckily for us we still kept creative control over everything as they trusted us and the direction we wanted to take it. They knew we had a strong following and they wanted to expand on that.
The only real stipulation they had was they wanted it mixed by someone else to achieve that polished professional sound. This was something very new for us as up until that point, we'd done everything ourselves.
They suggested Peter Schmidt or BlackPete as he was sometimes known as. He was a known German engineer who worked at Berlin's Hansa Studio and had worked on U2 'Achtung Baby' and DEPECHE MODE's 'Black Celebration' along with Gareth Jones.
With major label support, did you, Mark and Neil change your approaches in any way? What was your creative dynamic at the time?
Not really in the way we write, but we certainly felt a need to up our game especially with single choices. Maybe a little pressure for something a little more immediate and radio friendly. The track we had in mind was 'Crash' as it was kind of danceable and quite mainstream, but that soon changed after the 9/11 terrorist attack which happened around this time. Although the lyrics had nothing to do with that, we thought people could misunderstand and possibly interpret them that way. The track everyone seemed to lean towards was 'Leave You Nothing' so this became the first single.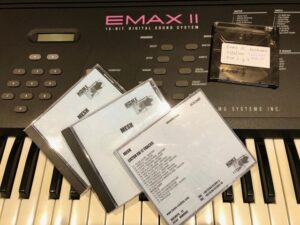 Was your gear set-up still quite reliant on hardware?
Yes, it was pretty much all hardware synths, we had just spent a big chunk of our advance on new equipment to get inspiration.
A Roland XP-30 (fully expanded with dance cards) played a big role on this album. A lot of the drum loops and sounds came from this keyboard, although we painstakingly chopped them up to make them less recognisable to the presets.
A NordLead 2 and an Access Virus B along with all our previous analogue gear was the palette of sounds we used. Sampling was taken care of by two Emax II's and an Emu Esi32. Sampling was a major part of how we wrote and programmed at the time. Many hours of drum sampling and looping to create the rhythm sections / tracks.
'Who Watches Over Me?' was recorded in Bristol, but then it was mixed in Hamburg, did that environment help you to focus more on the final product?
The original plan was to write and record in our studio and take it somewhere locally to mix it. Initially, we tried at The Channel House studio in Bristol (owned by Toni Size) who had an SSL desk but the chemistry just wasn't there with us and the guys we were working there.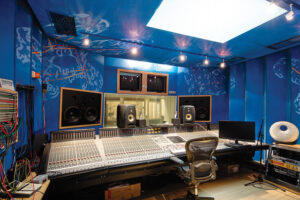 The label suggested Home Studios in the centre of Hamburg. This had a Protools setup and a 96 channel SSL console.
It was previously known as Chateau Du Pape, DEPECHE MODE's 'Songs Of Faith & Devotion' was mixed there along with 'Herzeleid' by RAMMSTEIN and many other artists like NENA used it too. We spent 3 weeks locked in there with Peter Schmidt and it was a breath of fresh air for us.
It was the first time we could sit back and actually listen, rather than be engrossed in the programming side of things. All-in-all, it was a fantastic experience and our fussball (table football) skills improved enormously. The album was mastered within days of finishing the mixing. We flew straight from Hamburg to Belgium to master it with Ronald Prent at Galaxy an outstanding purpose built studio.
'Firefly' was a fine opener that can be seen as classic MESH, how did it come together?
Initially it was just an instrumental track but Mark came up with a lyric idea for it. Mark and I lived very close to a supermarket in Bristol where an act of arson had taken place. Firefighter Fleur Lombard lost her life that day. She was the first ever female firefighter to lose her life in the line of duty in the UK. The lyrics are a twisted perspective through the eyes of the guy who caused the atrocity.
Would it be fair to say 'Leave You Nothing' was a bit reminiscent of DEPECHE MODE's 'It's No Good'?
I'm not sure I've heard anyone refer to that track as sounding similar before but now you come to mention it… haha I don't know, does it?
What was 'Little Missile' referring to? That brought a slight drum 'n' bass influence in?
'Little Missile' for me was more about that piano line, but we added this erratic "drum n bass" type loop which fitted really well so we just went with it. The structure of that song is all over the place but somehow seems to work and became a fan favourite.
The original title for the album was going to be 'Stop Breathe', a line taken from that song but the label had their concerns because the German people have problems pronouncing "th" in Breathe so we changed it last minute to 'Who Watches Over Me?'.
The titles were quite pained from 'Razorwire' and 'I Can't Imagine How It Hurts' to 'Retaliation' and 'The Trouble We're In', how were things personally within the MESH camp at the time?
Weirdly, it was probably the most relaxed period in our history. We had signed "the major deal" and were in a very focused mindset. Mark's lyrics have always had a very dark side to them which I've always thought was the appeal.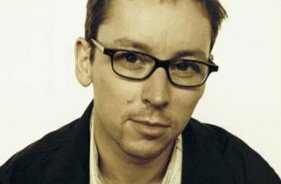 'Who Watches Over Me?' included 'Friends Like These' which has now taken on a life of its own and has become something of a MESH signature tune and fan favourite?
Yes. we released it as a single and we done a bizarre video for it on a farm in Berlin with a load of scantily clad girls an old Opel Kadett and a load of garden Gnomes… don't ask…
Live, it became an anthem for us, probably helped by the fact we used to secretly take pictures of people entering the gig and their pictures would appear on the huge screens behind us during that track.
It was almost like us saying "thank you" to those who followed us and came to the shows. From then on it's become the fans' song, they own it now.
Which are your own personal favourite songs and memories from 'Who Watches Over Me?'?
So many songs for different reasons. The making of this album was an exciting period for us. Personally I like 'The Trouble We're In' although I seem to remember we were all really ill at the time of recording that song. We were all together in the studio for weeks on end so we'd all managed to catch this hideous flu like virus and you can really hear it in Mark's vocal when you know that, but it just conjures up those long days for me listening to it now.
We were doing loads of odd sampling in my parents' garage, dropping tools and bashing different things to create the percussion on that track. Layered up multiple takes of us clapping at the end to create a gospel type feel as it fades out. It just brings back up all those memories. Also, the time we spent at Home Studios was an amazing adventure. We stayed in three different hotels over a three week period and got to know Hamburg like a second home.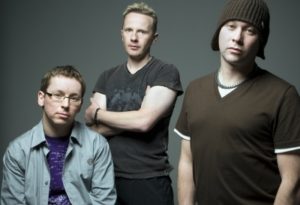 Looking back, how was 'Who Watches Over Me?' received in Europe when it was released? 
From our existing fanbase, it was received with open arms and the reviews in all the dark scene magazines were excellent. I think our only gripe was with Sony. We had what we thought was a great album, everyone knew it was something special but we were such a small fish at Sony and I think their focus was on their bigger artists.
They got it into all the mainstream music outlets and had it featured on a lot of the listening posts but the publicity wasn't great. We did get a review and interview in Rolling Stone magazine which was quite an achievement. The album did actually chart in the top 100 which was something for us, but with more of a push from them I think it could have broken down more barriers for us than it did but…
But things were not all well at Home Records and apart from MESH, one of the other casualties was Karl Bartos of KRAFTWERK, so what happened from your point of view?
Maybe it was the fact it was a new market for them as they were essentially a dance label with Sony Columbia's backing, so I think they may have struggled with a strategy in this genre and trying to break into the mainstream. We were covered in all the usual magazines and media (which we had before) and limited amounts of radio play, but breaking new ground and establishing yourself was difficult to maintain.
We actually did a show case gig at the launch of the label in Hamburg and Karl Bartos was our support. Unbelievable the godfather of electronic music supporting us???! I think he may have suffered the same fate as us. I think their hearts were in it, but maybe that last piece of the puzzle for opening new doors was missing. Our time with them was amazing and a real eye opener to the real world of the music business that not many people get to experience. As a label they were really cool guys and great people to work with.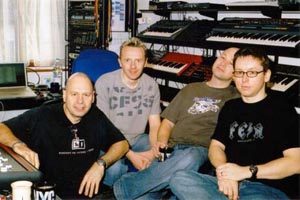 While 'Who Watches Over Me?' did not achieve a British breakthrough, the overall momentum got Gareth Jones interested enough to work with you?
Yes, Gareth was originally earmarked to do 'Who Watches Over Me?', but we felt the DEPECHE MODE connection which he was synonymous with wasn't good for us so we initially turned it down. When we started on 'We Collide', his name came up again and we thought "yeah what the hell" and that was another exciting chapter…
Having had the major label experience and been with Dependent since 2009 for 'A Perfect Solution', what would you say to artists now about whether to sign on the dotted line?
That's a tricky one really. In all honesty, I think being on a small enthusiastic label is better than signing with a major label that has big artists to deal with. The money and experience was fantastic but I'm not so sure it's like that these days. There certainly isn't the money anymore and I think maybe a more internet based label with streaming and social media experience is a better option nowadays.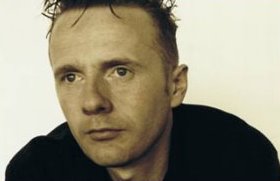 How do you think 'Who Watches Over Me?' sits within the MESH portfolio now as four albums have come since?
I personally think it sits there just right. It was a huge step forward for us and it's all documented in that album. It still sounds like us as we had creative control but maybe it's more professionally polished.
---
ELECTRICITYCLUB.CO.UK gives its sincerest thanks to Richard Silverthorn
'Who Watches Over Me?'
was released by Home Records / Sony Music
https://www.facebook.com/meshtheband/
https://twitter.com/meshwecollide
https://www.instagram.com/meshwecollide/
---
Text and Interview by Chi Ming Lai
24th June 2020