The renowned Japanese musician, composer, actor and environmental activist Ryuichi Sakamoto has tragically passed away at the age of 71. He was battling stage 4 cancer.
Sakamoto was best known as a member of YELLOW MAGIC ORCHESTRA and for soundtracks to a number of films including 'Merry Christmas Mr Lawrence', 'The Last Emperor', 'The Sheltering Sky', 'Little Buddha', 'Femme Fatale', 'Babel', 'The Revenant' and 'The Fortress'. A frequent collaborator, Sakamoto worked with Madonna, Iggy Pop, Bootsy Collins, Adrian Belew, Robin Scott, Youssou N'Dour, Robert Wyatt, Brian Wilson, Robbie Robertson, Roddy Frame, Holly Johnson, Virginia Astley, Laurie Anderson, Alva Noto, Akiko Yano, Masami Tsuchiya and David Sylvian.
Sakamoto graduated from the Tokyo National University For The Fine Arts & Music in electronic and ethnic music. Prior to joining YELLOW MAGIC ORCHESTRA with producer / bassist Haruomi Hosono and drummer Yukihiro Takahashi, Sakamoto had already recorded his first solo album 'Thousand Knives Of'. YELLOW MAGIC ORCHESTRA was intended as a one-off project at the behest of Alfa Records who all three were signed to.
As the idea of an instrumental disco band with international potential was formulated, it was Sakamoto who crucially introduced the music of KRAFTWERK to Hosono and Takahashi for the trio's Bento box of influences. The technology used on the 1978 eponymous debut album included the Moog III-C, Korg PS-3100, Polymoog, ARP Odyssey, Oberheim Eight Voice, Minimoog, Korg VC-10 Vocoder and the Roland MC-8 Micro Composer programmed by Hideki Matsutake who had worked with Sakamoto on 'Thousand Knives Of'.
Known in Japan as Technopop, the crisp exotic sound of YELLOW MAGIC ORCHESTRA scored a UK Top 20 hit single in 1980 with 'Computer Game (Theme From The Invader)' although the main section of the track was actually 'Firecracker', a cover of a 1959 composition by Martin Denny. The single also gained traction in the US where the band made a memorable appearance on the prestigious music show 'Soul Train'. The Sakamoto penned 'Tong Poo' was another highlight from the album and despite its pulsing electronic disco bassline, in a sign of his future creative endeavours, the melody was inspired by the music of China's Cultural Revolution.
1979's 'Solid State Survivor' was to reinforce YELLOW MAGIC ORCHESTRA's position as one of the most successful Japanese bands on the world stage and included on it was a composition that was to become one of Sakamoto's most lucrative. 'Behind the Mask' was initially put together for a Seiko watch commercial but ended up on 'Solid State Survivor'.
Featuring a catchy vocodered chorus written by Tokyo based British composer Chris Mosdell, Michael Jackson loved 'Behind the Mask' so much that he penned additional lyrics to it during the 'Thriller' sessions. Unable to be released at the time by Jackson himself, he gave the reworked track to his musical director Greg Phillinganes who had a surprise Top 5 hit in the US R'n'B charts in 1985. Eric Clapton hit the mainstream with his rockier version in 1987 while the remixed MJ demo eventually appeared on the posthumous album 'Michael' in 2011.
Recorded partly at London's Air Studios, Sakamoto released his second album 'B-2 Unit' in 1980. From it, 'Riot in Lagos' was often been seen as a pivotal track that influenced house music with a frantic but danceable rhythmic tension; it was a fine example of the visual narrative of Sakamoto's compositional mind. Not included on the album, his first solo single 'War Head' was a quirky electronic dance number featuring vocals by Chris Mosdell that gained British radio airplay.
While he was at Air Studios, having previously been assigned by a Japanese magazine to interview David Sylvian, he visited the JAPAN front man during the recording of the band's fourth album 'Gentlemen Take Polaroids'. The meeting led a glorious collaboration entitled 'Taking Islands In Africa' which ended up closing the long player and cementing what became a long standing friendship.
1981 was to be Sakamoto's most prolific year with two YELLOW MAGIC ORCHESTRA albums 'BGM' and 'Technodelic' while there was to be his third solo record 'Hidari Ude no Yume' recorded with Robin Scott and Adrian Belew, as well as production work on his then-wife Akiko Yano's 'Ai Ga Nakucha Ne' long player featuring JAPAN members Mick Karn, Steve Jansen and David Sylvian.
Despite their technological innovations, neither 'BGM' nor 'Technodelic' were considered particularly accessible so for YELLOW MAGIC ORCHESTRA's fifth full length album 'Naughty Boys', the trio lightened up by delivering the most commercial album of their career. This was highlighted by the massively popular and joyous lead single 'Kimi Ni Mune Kyun'. In the ironic promo video, Takahashi, Hosono and Sakamoto appeared as the oldest J-Pop boy band in town. The song achieved ubiquity as the closing theme to the Anime series 'Maria Holic' sung by the cast while a YMO vs THE HUMAN LEAGUE EP featuring a remixed 'Kimi Ni Mune Kyun' with new English lyrics and vocals by Phil Oakey was released by Alfa Records in 1993.
Following a joint single with David Sylvian entitled 'Bamboo Music' and a guest appearance with JAPAN at their final concert at Nagoya-shi Koukaidou in 1982 , Sakamoto made his acting debut in 1983 alongside David Bowie in 'Merry Christmas Mr Lawrence' as Captain Yonoi, the commander of a POW camp in Japanese-occupied Java.
Sakamoto also composed the soundtrack with the WWII drama's haunting theme tune becoming particularly iconic. Featuring David Sylvian, the vocal version retitled 'Forbidden Colours' reflected the taboo love story of the Nagisa Oshima directed film and reached No16 in the UK singles chart. Another highlight of the soundtrack was 'The Seed & The Sower' which showcased Sakamoto's use of organic textures alongside emotive electronic sounds in what was to be become his characteristic East meets West signature.
After the half songs / half comedy sketch album 'Service', YMO announced in 1984 that they were "spreading out" rather than splitting, continuing to play on each other's solo recordings and making guest appearances at various live shows. Sakamoto's next album 'Illustrated Musical Encyclopaedia' saw Sakamoto exploring a variety of styles and genres including jazz and soca although the album was altered for the international market with some new tracks including a catchy collaboration with Thomas Dolby entitled 'Field Work' which united both artists' concerns for the environment.
But world of cinema came calling and in 1987, Sakamoto was commissioned by Bernardo Bertolucci to compose half of the music for 'The Last Emperor', a film in which he also had a minor acting role. With a larger budget, he was able to explore more of his classically trained instincts with an orchestra, as well have a young associate producer and Fairlight programmer by the name of Hans Zimmer to assist; the soundtrack which also featured music composed by David Byrne and Cong Su, won an Oscar for the Best Original Score while the film itself won 8 further Academy Awards.
Now in-demand in Hollywood, Sakamoto expanded his portfolio to include films such as 'Black Rain', 'The Sheltering Sky' and 'Little Buddha'. Journeying into wider musical palettes, his 'Heartbeat' album reflected his soundtrack work and contained many eclectic world music influences. From it, the dreamy 'Heartbeat (Tainai Kaiki II)' saw David Sylvian return to give a raw passionate vocal performance which was counterpointed by a whispery spoken word passage from Ingrid Chavez.
Sakamoto's burgeoning soundtrack success would lead to commissions for huge events such as the Opening Ceremony of the 1992 Olympics in Barcelona and following an album of his best known works rearranged for piano and string quartet called '1996', he signed to Sony Classical. His first work for the label 'Discord' in 1997 was a four movement avant-garde composition exploring dissonant musical structures. There was also the solo piano 'BTTB' in 1999 but in 2002, Sakamoto began a series of experimental collaborations with German producer Alva Noto pairing his piano work with glitch programming, the first of which being the excellent 'Vrioon'.
Sakamoto reunited with David Sylvian for the song 'World Citizen' in 2003 and would work with him again on what was the former JAPAN vocalist's first recording for a number of years on 'Life, Life' for the 2017 album 'async', reciting a poem by Arseny Tarkovsky.
With regards reunions, a short YELLOW MAGIC ORCHESTRA one took place in 1993 for the 'Technodon' album where the band had to be known as YMO, as the name was owned by Alfa Records. But there was no further activity until 2007 when Hosono, Sakamoto and Takahashi reunited for a light hearted Kirin Lager advertising campaign performing 'Rydeen' and played the 2007 Kyoto Live Earth event. In Summer 2008, the trio were part of the Meltdown Festival bill curated by MASSIVE ATTACK.
Sakamoto was a member of the anti-nuclear organization Stop Rokkasho and following the 2011 Fukushima nuclear disaster, organised the No Nukes 2012 concert which featured KRAFTWERK; the 2013 concert saw YELLOW MAGIC ORCHESTRA covering 'Radioactivity' in a lounge jazz style.
In December 2022, Sakamoto streamed a pre-recorded concert that he announced "may be my last". It was seen in over 30 countries and featured 13 of his compositions, edited together from separate performances made at the NHK Broadcasting Center in Tokyo. He released his final album '12' in January, an elegiac ambient work that included the sound of Sakamoto's own breathing.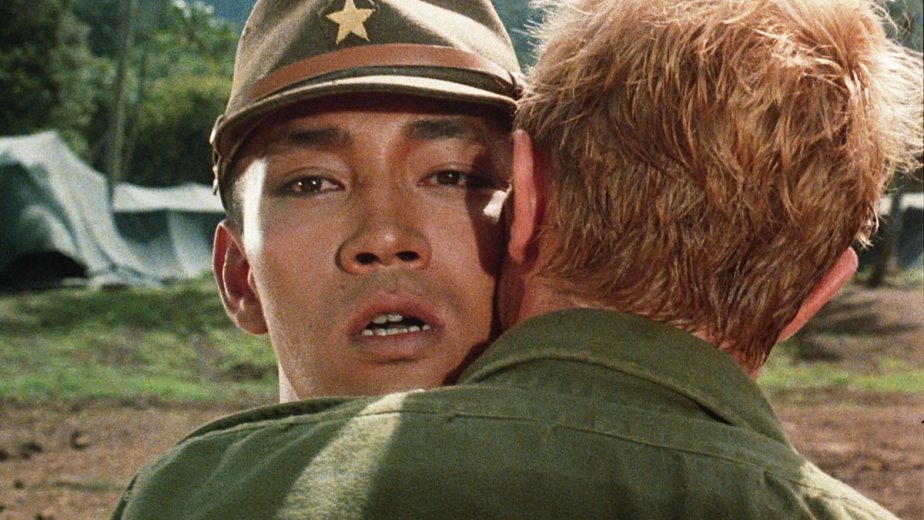 With his bandmate Yukihiro Takahashi having passed away earlier in January, a void has not just been left in Japanese and electronic music but popular culture as a whole. The contribution of Ryuichi Sakamoto over the past 45 years cannot be underestimated.
---
Text by Chi Ming Lai
2nd April 2023