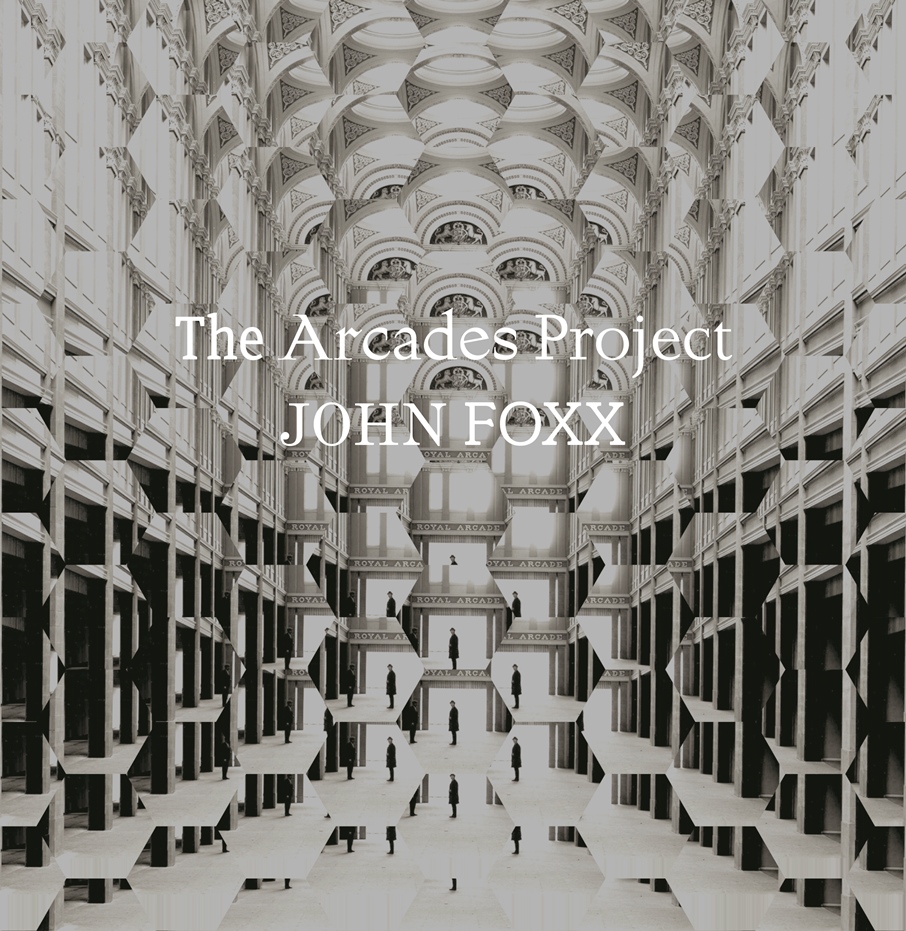 Following the release of the fierce guitar driven excursion of 'Howl' in 2020, John Foxx returns to more sedate relief of minimal ambient.
In the aural lineage of 'Transluscence', 'Drift Music' and 'Nighthawks', 'The Arcades Project' can be seen as a John Foxx's tribute to the late Harold Budd.
The sumptuous earlier trilogy saw two artists, who had working with Brian Eno in common, placing tinkling ivories into tranquil soundscapes. This new work is the first ever John Foxx solo piano album although subtle electronics play their part.
Inspired by Walter Benjamin's 'The Arcades Project' which gathered new ideas emerging from Paris in the 19th and early 20th century, its city focus recalls Foxx's 2015 ambient released 'London Overgrown although that imagined a future in a derelict capital where vines and shrubbery grew unhindered.
'A Formal Arrangement' sets that spacious glistening scene and in places hints at the haunting air of Estonian composer Avro Pärt's 'Frates'. 'Floral Arithmetic' cascades its ivories over sustained synth shimmers while 'Daylight Ghost' pays homage to the Harold Budd collaboration with Brian Eno 'Plateaux Of Mirror' via its sumptuous soft pedal. 'In All Your Glory' has lullaby qualities but the synthy ambience of 'Last Golden Light' sees its piano set to almost zero.
Across its ethereal backdrop, 'Momentary Paris' provides windy sweeps while 'Forgotten In Manhattan' is a cool reminder of the magnificence of the 'Transluscence' album along with 'The Sea Inside'. The filmic 'Lovers And Strangers' adds some drama to proceedings although 'Starlit Summer Night' keeps up the soothing atmospheres to provide its own dose of tingles. More reminiscent of 'London Overgrown', the notes of 'Coincidentalism' are sparing but immersed in reverb, the minimal 'This Evening' provides a fitting closer.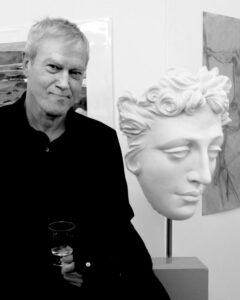 Benjamin's book offered Parisians a chance to "meander, dream, gather impressions" through rows of shops and elegant apartments, so Foxx has responded with "immediate, often imperfect, gestural fragments of music and atmosphere that might allude to some momentary experience – a chance meeting, a glimpse into a garden, a coincidence, a life behind a window revealed at twilight, someone indistinct. And it all comes from walking."
The end result is that 'The Arcades Project' is an immensely satisfying listen to assist an escape from all the self-serving modern day madness. "With the piano and the help of some old electronics", this is another beautiful addition to the thoughtful corridor of the John Foxx tradition.
---
'The Arcades Project' is released on 31st March 2023 by Metamatic Records as a CD + digital download, pre-order from https://johnfoxx.tmstor.es/
https://www.facebook.com/johnfoxxmetamatic
https://twitter.com/foxxmetamedia
https://johnfoxx.bandcamp.com/
---
Text by Chi Ming Lai
27th March 2023