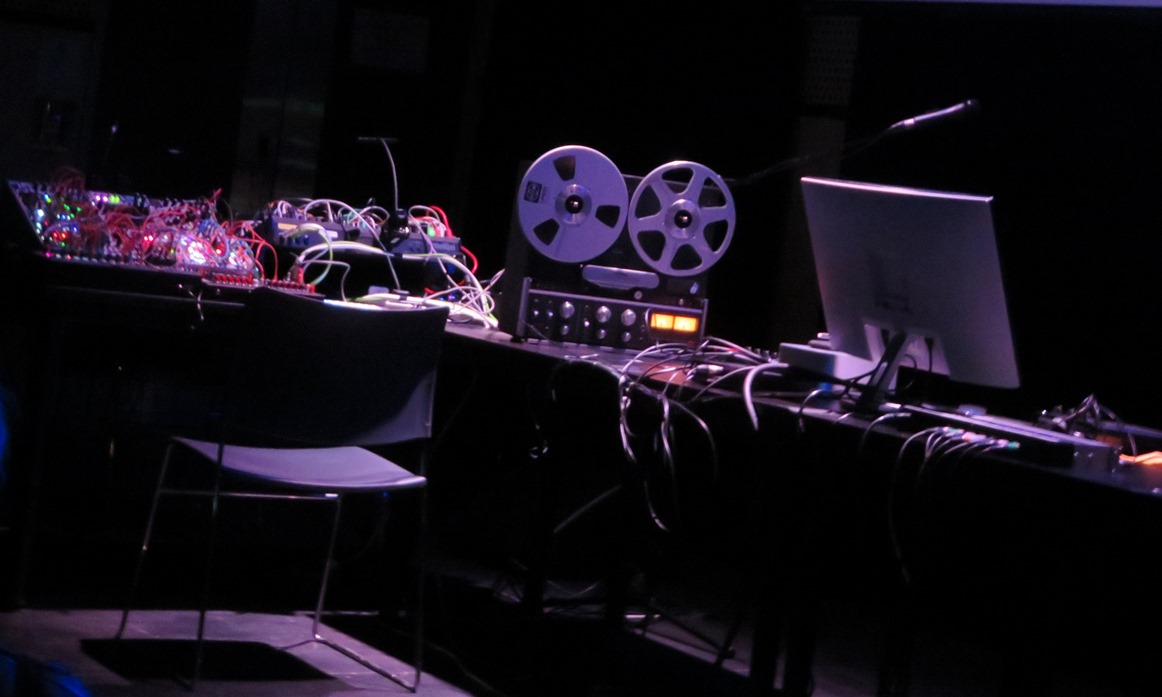 Making up for lost time and revenue since 2020, the music industry really went to town on their various income streams in 2023…
Albums were being released in multiple coloured vinyl editions with the same content, sometimes as many as eight versions… while this helped in inflating physical chart positions for marketing purposes, it also gave an incorrect perception of success. As Stephen Morris from NEW ORDER once remarked to Smash Hits back in 1983: "If you believe in the charts, then you may as well believe in fairies…"
With Live Nation CEO Michael Rapino declaring that concert ticket prices were generally too low and that artists could easily "charge a bit more", this was exactly what quite a few did and there was a noticeable price hike observed across all levels over the year.
But what about the music? This year's song listing was quite straightforward to compile, with a smaller shortlist compared to previous years with DURAN DURAN, KITE, PISTON DAMP, LEATHERS, DELERIUM and LADYTRON missing the final 30.
Just a note that ELECTRICITYCLUB.CO.UK has never compiled an albums list, due to long form releases now having a much longer gestation period than in the past. Therefore, songs are a much better representation of the music from a calendar year. If you like the song, then check out the parent album or EP if applicable via your chosen music platform…
Selected from tracks available on the usual online retail platforms with a restriction of one song per artist moniker (so yes NINA, John Grant,  Finlay Shakespeare and Laura Bailey each appear twice but in different combinations), here are the ELECTRICITYCLUB.CO.UK's 30 SONGS OF 2023 listed in alphabetical order…
---
BRIGITTE BARDINI Start A Fire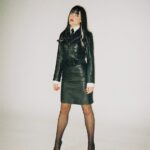 Hailing from Melbourne in Australia, Brigitte Bardini is the latest artist to embrace her dark side having begun as an acoustic singer songwriter. Moving away from the dreampop and shoegaze of her earlier material, 'Start A Fire' captured an alluring gothique on top of a gritty dance tempo while simultaneously haunting and melodic. This was sinister stuff but aurally absorbing.
Available on the BRIGITTE BARDINI single 'Start A Fire' via Ruby Valley Records
https://www.facebook.com/BrigitteBardiniMusic
---
BEBORN BETON Dancer In The Dark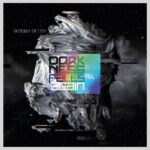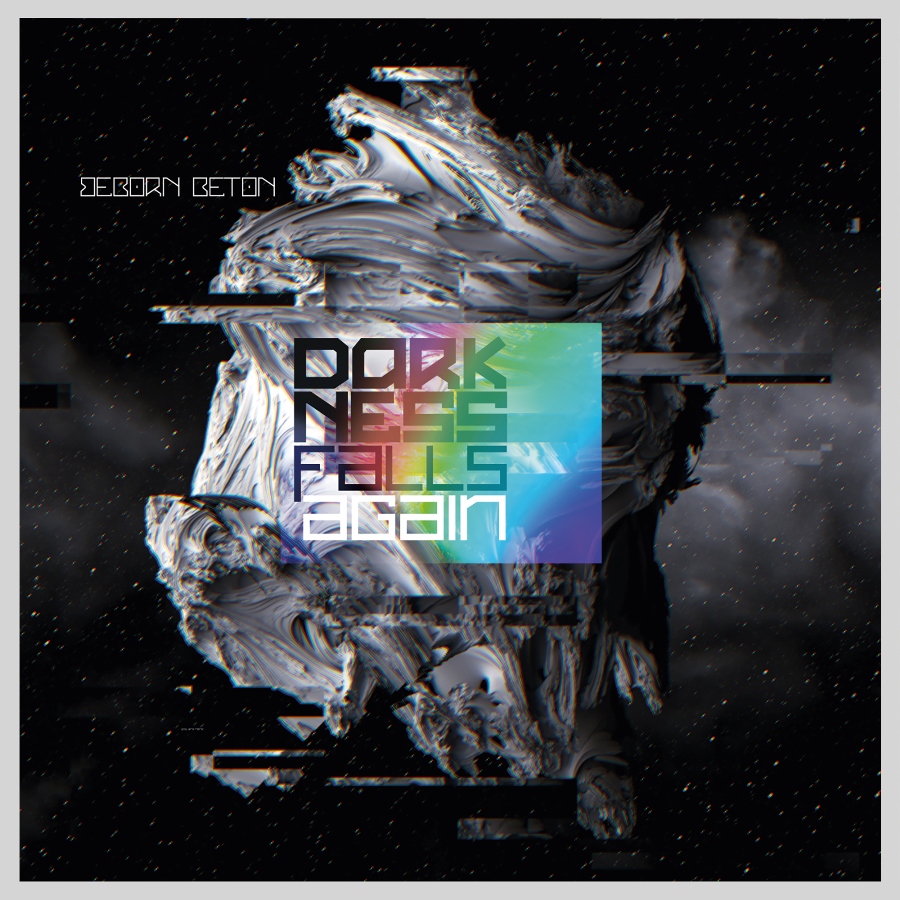 Not a rework of Bruce Springsteen, the brilliant 'Dancer In The Dark' saw BEBORN BETON managing to out Camouflage CAMOUFLAGE with an infectious pop sensibility that more than likely came from front man and lyric writer Stefan Netschio's love of DURAN DURAN. As if The Berlin Wall never fell, 'Dancer In The Dark' was a message to remain positive in the face of adversity.
Available on the BEBORN BETON album 'Darkness Falls Again' via Dependent Records
---
BLACKCARBURNING The Mirror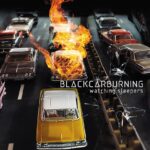 BLACKCARBURNING is the solo vehicle of Mark Hockings, lead singer of MESH. taking on multiple roles including programming and production. The spikey throbbing energy of 'The Mirror' provided a dark disco highlight away from the parent band's template. "I'm just generally a fan of arpeggiated bass lines" he said, "I don't think you can go far wrong with a repetitive sequence and a Roland drum machine".
Available on the BLACKCARBURNING album 'Watching Sleepers' via COP International
---
LLOYD COLE The Idiot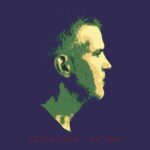 With Lloyd Cole "excited to still be finding new methods, new perspectives, new sounds", the standout song 'The Idiot' from his Chris Hughes' produced album 'On Pain' gave a touching synth-laden narrative on the relationship between David Bowie and Iggy Pop as they relocated to Berlin in 1976 in an imagined conversation as the pair escaped their narcotic dependency while cycling to the studio and discothèque.
Available on the LLOYD COLE album 'On Pain' via earMUSIC
---
CREEP SHOW The Bellows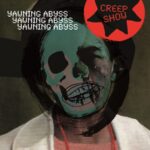 A supergroup comprising of John Grant, Stephen Mallinder, Ben Benge Edwards and Phil Winter, CREEP SHOW released their acclaimed debut album 'Mr Dynamite' in 2018. Utilising a punchy backing track, 'The Bellows' was like a blippy PET SHOP BOYS with layers of treated and vocodered vocals before being countered by enticing Middle Eastern resonances in the synth solo.
Available on the CREEP SHOW album 'Yawning Abyss' via Bella Union
---
DAWN TO DAWN Seventh Floor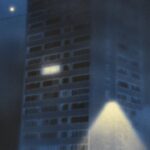 Their first new track from DAWN TO DAWN since their 2022 debut album 'Postcards From The Sun To The Moon', the Montreal trio of Tess Roby, Adam Ohr and Patrick Lee conjured images of headlights on night drives with the shimmering story of love and lust that was 'Seventh Floor' with dreamy synthscapes and hypnotic drum machine.
Available on the DAWN TO DAWN digital single 'Seventh Floor' via SSURROUNDSS
https://www.facebook.com/dawntodawnmusic
---
FERAL FIVE Silver Sky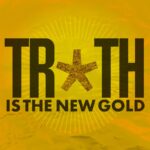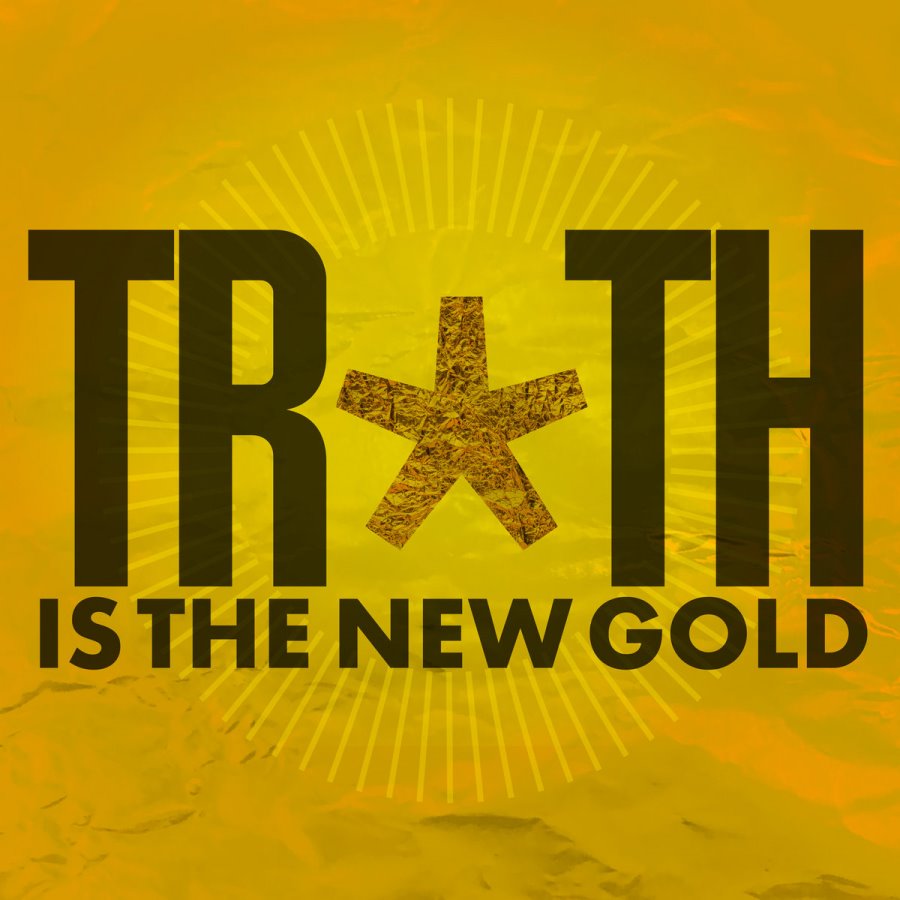 The palette of tools on 'Truth Is The New Gold' saw FERAL FIVE use traditional instruments, electronica and AI voicing in a quirky but accessible fashion. Exploring the theme of light pollution, the fine squelch laden 'Silver Sky' saw great vocals and backing reminiscent of INTERNATIONAL TEACHERS OF POP and DUBSTAR meeting GOLDFRAPP.
Available on the FERAL FIVE album 'Truth Is The New Gold' via Reckless Yes
---
FRAGRANCE. Much More Like A Wave – M!R!M Remix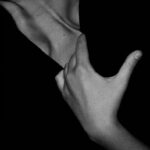 Matthieu Roche is the enigmatic Parisian behind FRAGRANCE. whose debut 'Dust & Disorders' was expanded in 2023 with five new tracks. The first remix from it came in the shape of an excellent 'Much More Like A Wave' rework by Italian producer M!R!M. "I love his take on the song" said Roche, "I always felt that the chorus of this song could work as an anthem and he definitely achieved that with his remix"
Available on the FRAGRANCE. digital single 'Much More Like A Wave – M!R!M Remix' via Sugarcane Recordings
https://www.facebook.com/thisisfragrance/
---
GLÜME Dangerous Blue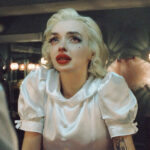 The second Glüme album 'Main Character' with high profile guests such as Sean Ono Lennon and Rufus Wainwright was set to elevate her to the next level but things did not quite work out that way with health and financial concerns by the end of the year. 'Dangerous Blue' was one of the sparkling highlights despite its cooing melancholy.
Available on the GLÜME album 'Main Character' via Italians Do It Better
https://www.instagram.com/babyglume/
---
MADELINE GOLDSTEIN Seed of Doubt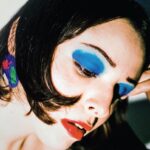 Madeline Goldstein presented her best single yet in 'Seed Of Doubt' to launch her 'Other World' EP. With a wider narrative on "the restlessness of alienation and isolation, the longing to move, to feel power, and to flee", 'Seed Of Doubt' was a brooding slice of gothwave in a manner tinged with some ghostly allure thanks to a haunting soprano delivery.
Available on the self-released MADELINE GOLDSTEIN EP 'Other World'
https://www.instagram.com/madelinegoldstein_/
---
JORI HULKKONEN featuring JOHN GRANT I'm Going To Hell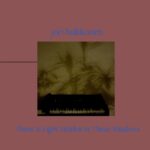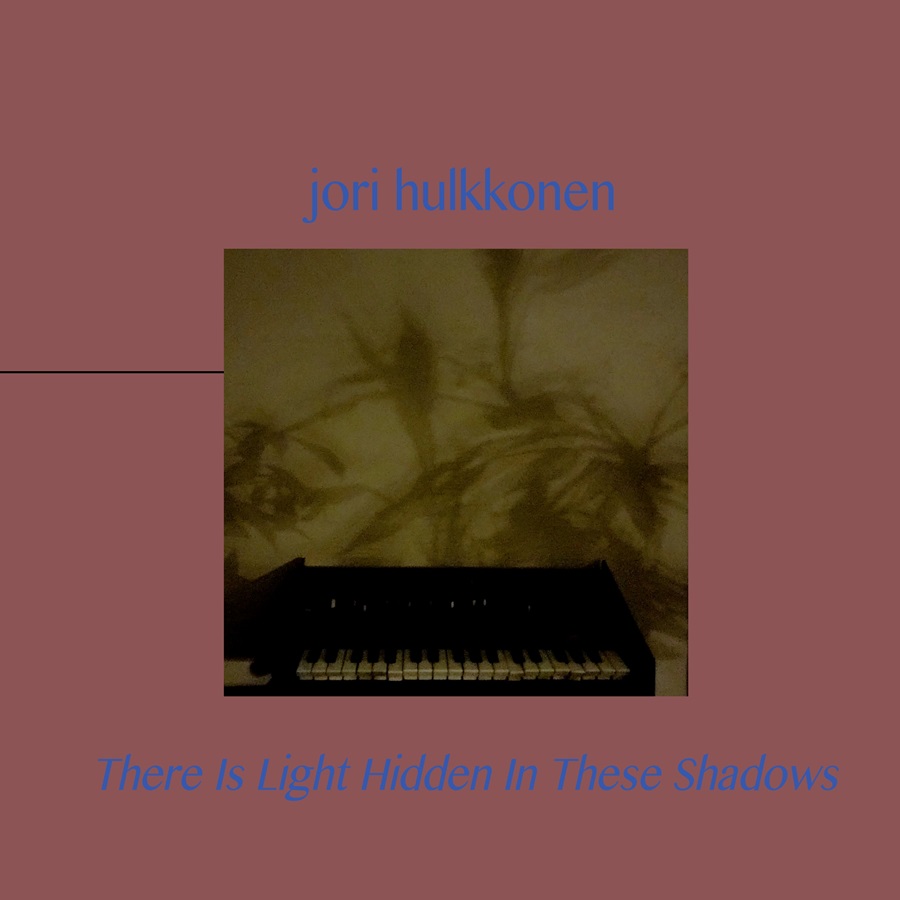 "For my 50th birthday I wanted to do something a bit special" said Jori Hulkkonen, "however, the list of realistic projects quickly narrowed down on yet another album. I did manage to invite some friends and heroes to be featured on it, though." Displaying his love of PET SHOP BOYS, hearing John Grant with his rich baritone on a house-driven pop track like 'I'm Going To Hell' was pure joy.
Available on the JORI HULKKONEN album 'There Is Light Hidden In These Shadows' via Blanco & Tinto Recordings
---
ITALOCONNECTION featuring JAIA SOWDEN On The Radio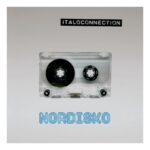 ITALOCONNECTION's long player 'Nordisko' came with a twist by paying tribute to pop from the Nordic region via a collection of cover versions. Written by Jay-Jay Johanson, his marvellous 2002 tune 'On The Radio' was given an airy feminine disco makeover featuring Jaia Sowden on vocals. With absorbent sequences and glistening keys, it was a fine shapeshift from the artpop original.
Available on the ITALOCONNECTION album 'Nordisko' via Mordisco / Blanco Y Negro
https://www.facebook.com/italoconnection
---
JAAKKO EINO KALEVI The Chamber Of Love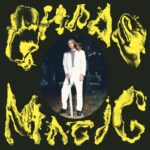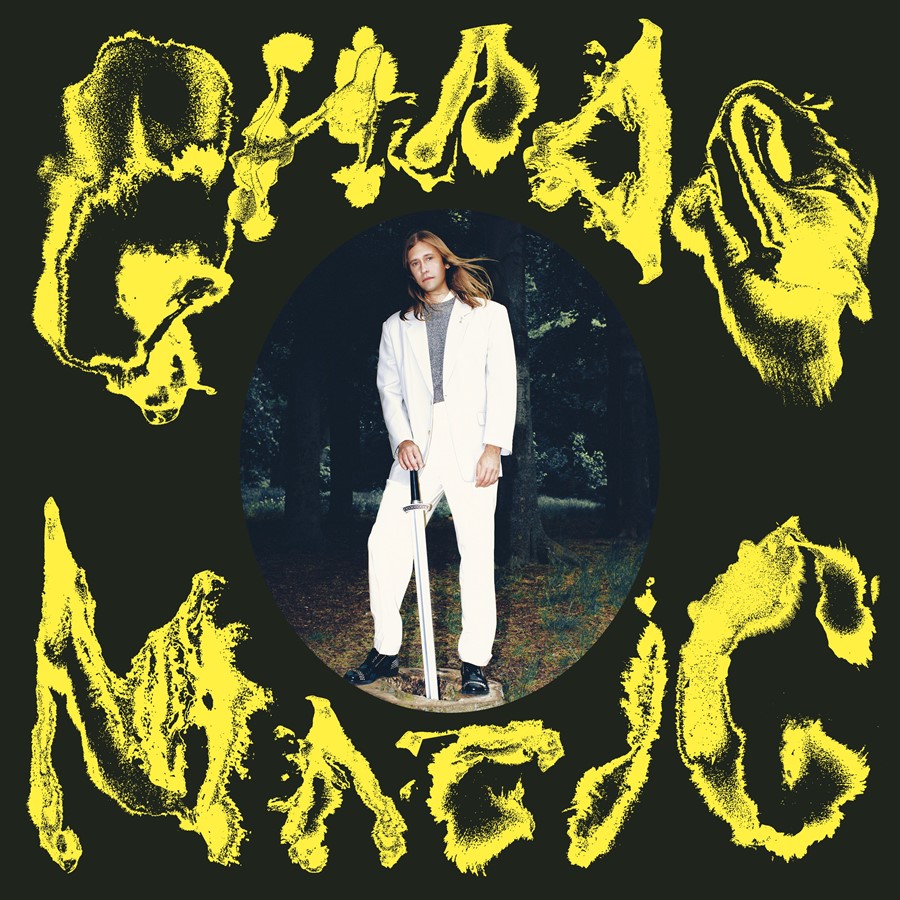 Jaakko Eino Kalevi sought to find beauty in the chaotic nature of the everyday on his new album 'Chaos Magic'. One of its many highlights 'The Chamber Of Love' bore a resemblance to WHAM! "I wrote the song before I ever heard 'Everything She Wants' but the arrangement was different" the Finn said, "I love 'Everything She Wants' so I arranged this song sounding more like that. It is more electronic now…"
Available on the JAAKKO EINO KALEVI album 'Chaos Magic' via Weird World / Domino Recording Co
https://www.jaakkoeinokalevi.com/
---
KID MOXIE & NINA Lust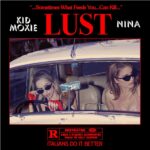 When artists are mutual fans, it can lead to collaborative possibilities and even 'Lust'. KID MOXIE and NINA teamed up via Italians Do It Better to capture a seductive film-noir tension within a fantasy world. With a cool air of enigmatic mystery, the downtempo synthwave treatment exuded a sensual anticipation of consummation in their duet.
Available on the KID MOXIE & NINA EP 'Lust' via Italians Do It Better
http://www.facebook.com/kidmoxie
https://www.iloveninamusic.com/
---
KNIGHT$ What Planet Did You Come From?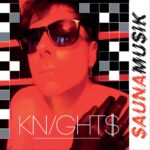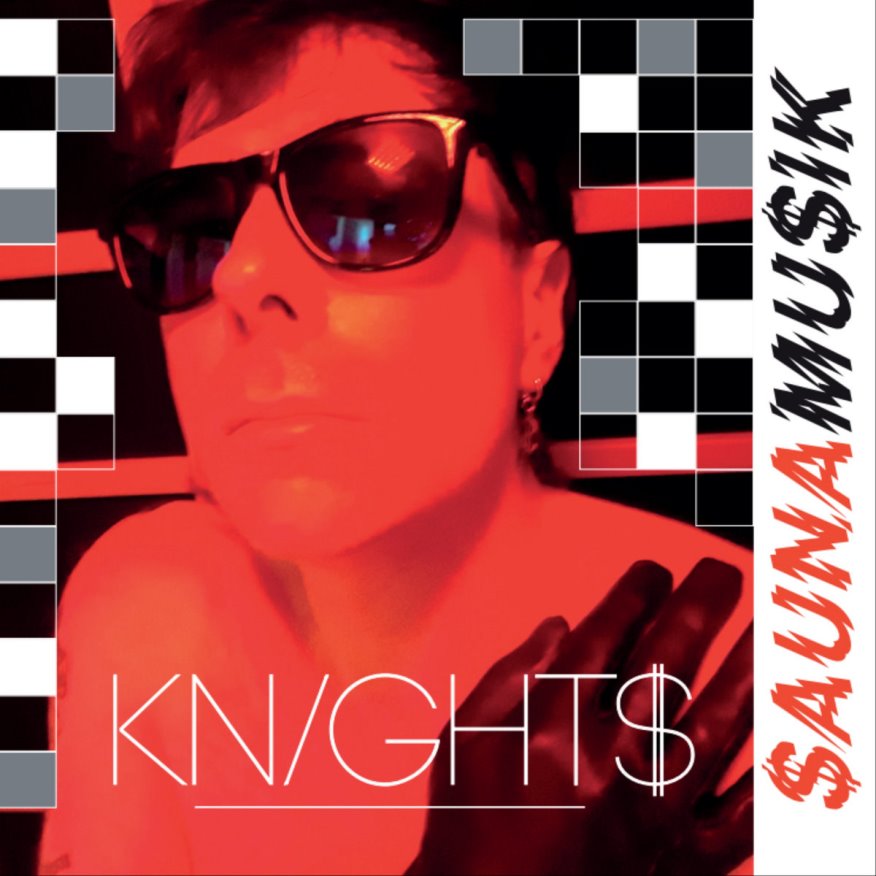 The first new music from KNIGHT$ since 2021, the vibrant hook-laden Eurobeat of 'What Planet Did You Come From? (Baby)' threw in the kitchen sink with synth, sax and vocoder. With shades of Patrick Cowley's work for Sylvester and Bobby Orlando's Divine productions, it affirmed that James Knights' Britalo was just the tonic in these difficult times.
Available on the KNIGHT$ EP '$auna Mu$ik' via Specchio Uomo
---
NATION OF LANGUAGE I Will Never Learn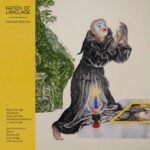 'I Will Never Learn' summed up life's trials and tribulations in a wonderful example of why NATION OF LANGUAGE appeal so much in their glorious mix of synths, live bass, sequencers and electronic percussion. A haunting girly falsetto howl provided a beautiful touch alongside their usual NEW ORDER, OMD and ULTRAVOX influences.
Available on the NATION OF LANGUAGE album 'Strange Disciple' via PIAS
https://www.nationoflanguage.com/
---
NEU-ROMANCER Burning Eyes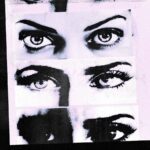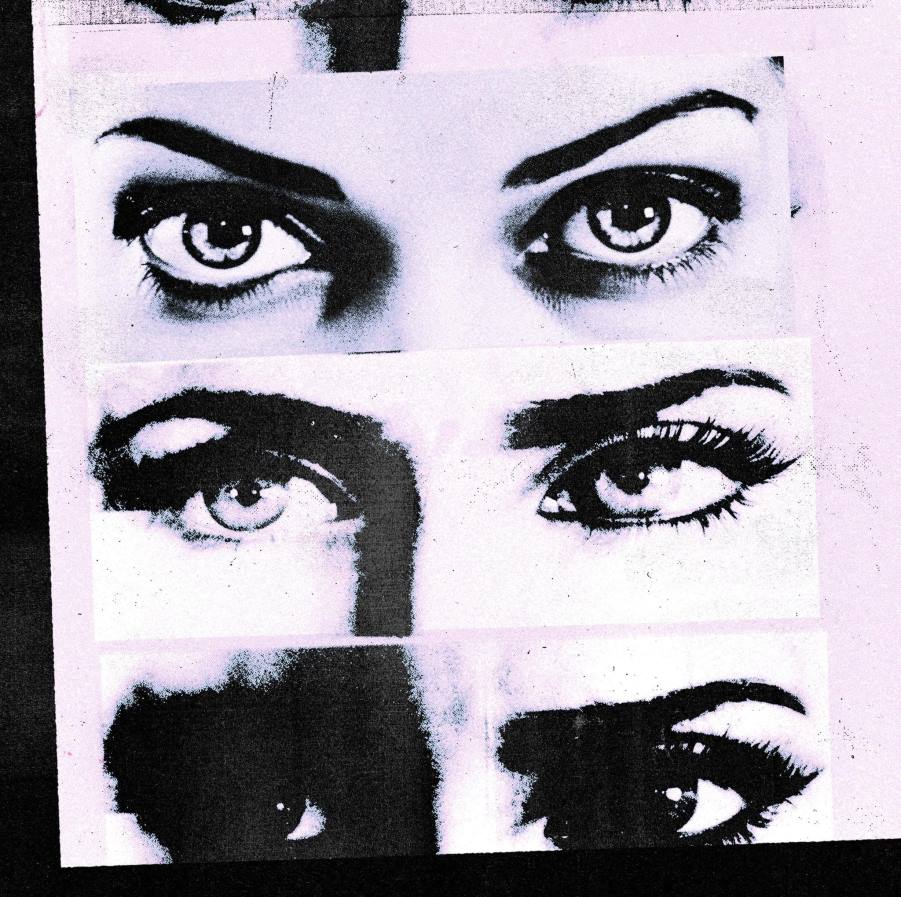 Having impressed with her first NEU-ROMANCER EP 'Neue Romantika' earlier in 2023 while touring the world with ZANIAS, Berlin-based Australian Laura Bailey ended the year with the cowbell heavy Hi-NRG romp 'Burning Eyes'. It made use of both her vocal and bass prowess which were less prominent on her largely instrumental debut release.
Available on the compilation album 'Next Wave Acid Punx DEUX' (V/A) via Eskimo Recordings
https://www.facebook.com/neu.romacer.music/
---
NNHMN Soldier of Beauty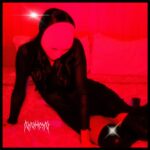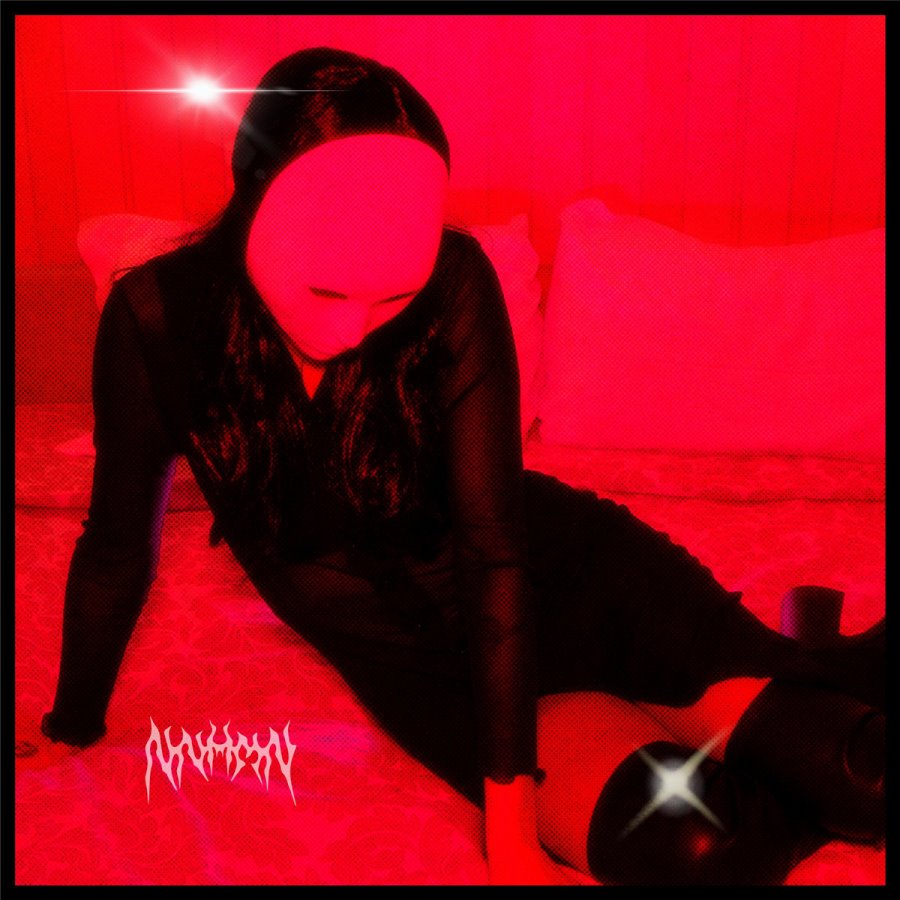 As NNHMN, "non-humans" Lee Margot and Michal Laudarg have been encapsulating these unsettling times in music. Adapting their dark electronic body style with more varied dance elements on their appropriately titled 'Circle of Doom' album, courtesy of a particularly hypnotic bassline, the wonderful serene glory of 'Soldier of Beauty' gave the viewpoint that the only honest thing to fight for is peace.
Available on the NNHMN album 'Circle of Doom' via Young and Cold Records
---
OMD Look At You Now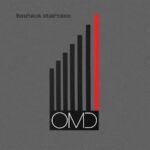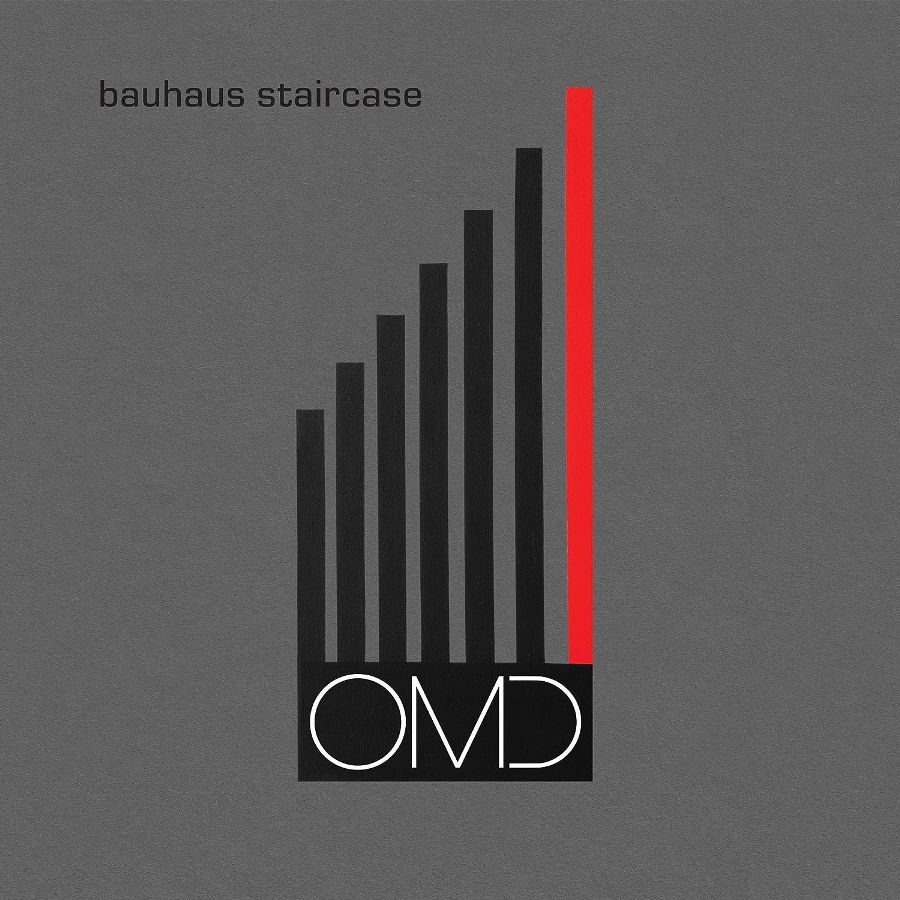 Derived from a Paul Humphreys demo with the working title of 'Zimmer Frame for Andy', this came bursting with hooks and was perhaps only missing a Paul Humphreys lead vocal. Lyrics such as "When the energy is gone and the feeling is just wrong" and "The power in your hand is pouring out like sand" pointed towards the 'Bauhaus Staircase' album's political themes on the stupidity of Brexit.
Available on the OMD album 'Bauhaus Staircase' via 100% Records
---
PAGE Det Här Är Mitt Sätt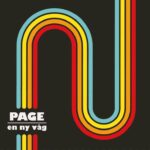 Although the 'En Ny Våg' album title song took the PAGE "Numanisation" process to its zenith by featuring Chris Payne, outstripping it was the excellent jaunty robopop of 'Det Här Är Mitt Sätt'. Within its four chord progression, there were catchy riffs and some fabulous vintage Moog soloing in what was originally conceived as a homage to 'Fade To Grey', song which Payne co-wrote.
Available on the PAGE album 'En Ny Våg' via Energy Rekords
https://www.facebook.com/PageElektroniskPop
---
THE REMAINDER Broken Manhole Cover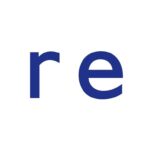 As well as Neil Arthur, THE REMAINDER also comprises Liam Hutton and Finlay Shakespeare, both members of the live BLANCMANGE family. The excellent dance friendly 'Broken Manhole Cover' recalled LCD SOUNDSYSTEM and it was all intentional as Neil Arthur told ELECTRICITYCLUB.CO.UK "you'll hear me singing via a gated tremolo FX the words 'LCD SOUNDSYSTEM' most of the way through the song."
Available on THE REMAINDER album 'Evensong' via by Blanc Check Ltd
---
R. MISSING All Alone With Seas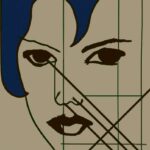 Fronted by enigmatic Sharon Shy, having released enough singles this year to make up an album, R. MISSING are in danger of falling under the radar with the bubbly electronic pop noir of 'All Alone With Seas' almost passing by unnoticed despite being one of their best songs of late. A long playing release, while old fashioned, may provide the focal point the duo deserve.
Available on the R. MISSING single 'All Alone With Seas' via Terminal Echo
---
SALLY SHAPIRO Rent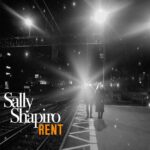 Covered by acts as diverse CARTER USM and Liza Minnelli, the latest interpretation of PET SHOP BOYS stark narrative of a kept woman came via this wispy account by Swedish duo SALLY SHAPIRO. Keeping the original theme of relationship dependency close to its heart but offering an icier Nordic vision from a female perspective, Neil Tennant said "We've heard it! The chorus in particular sounds good".
Available on the SALLY SHAPIRO single 'Rent' via Italians Do It Better
https://www.facebook.com/shapirosally
---
DIE SEXUAL Bound, I Rise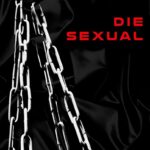 DIE SEXUAL are the Los Angeles-based wife-and-husband duo of Rosselinni and Anton Floriano, the latter part of BLACK LIGHT ODYSSEY. Their dark electronic influences examine themes of domination and submission with the seductive 'Bound, I Rise' seeing the bottom switch to the top in a hypnotic EBM friendly stomper.
Available on DIE SEXUAL EP 'Bound' via A System Exclusive / Hush Ltd.
https://www.facebook.com/diesex
---
FINLAY SHAKESPEARE Ready Ready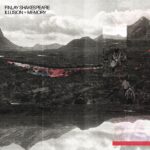 "It's an absolute rip off of OMD's '2nd Thought'!" admitted Finlay Shakespeare of his glorious 'Illusion + Memory' album highlight 'Ready Ready'. Almost Motorik in presence with a wonderfully pulsing drive and gorgeous synth tones, our hero doesn't refrain from thoughts about "feeling at home through just a voice on the shortwave, when in fact you don't know where you are and you could be in the crosshairs at any time and place."
Available on the FINLAY SHAKESPEARE album 'Illusion + Memory' via Alter
---
SIERRA Stronger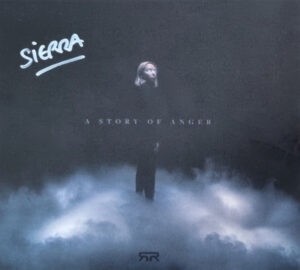 Parisian producer Annelise Morel has been quietly impressing audiences over the past few years as SIERRA with her brand of darkwave. After several EP releases, her debut album 'A Story Of Anger' was a major leap forward. Including collaborations with Carpenter Brut and HEALTH, the standout track was her autobiographical statement 'Stronger'.
Available on the SIERRA album 'A Story Of Anger' via Universal Music
https://www.facebook.com/sierra.synthmusic
---
SOFT CELL The Day The World Turned Day-Glo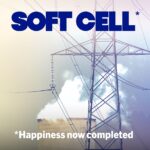 Always adept at doing covers, SOFT CELL presented a brilliant electro tribute to Poly Styrene with 'The Day The World Turned Day-Glo'. Taking a musical leaf out of 'Sex Dwarf' with Dave Ball making his syndrums and synths sound so menacing yet accessible, while Marc Almond delivers a vocal recalling the anguish of 'Martin' with sleazy sax passages resonating with the dystopian lyrics.
Available on the SOFT CELL album '*Happiness now completed' via BMG
---
SOFTWAVE Taking Life For Granted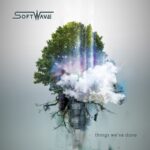 Despite its positive pop sound, the lyrics on the second SOFTWAVE album highlighted the challenges of living in a modern world full of dualities. 'Taking Life For Granted' went all ABBA-esque with someone "lacking gratitude" under attack, although the rousing chorus and a particularly joyous instrumental break gave the infinite hope.
Available on the SOFTWAVE album 'things we've done' via Electro Shock Records
---
RICKY WILDE X NINA Lovers On A Beach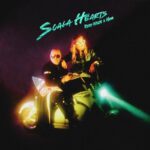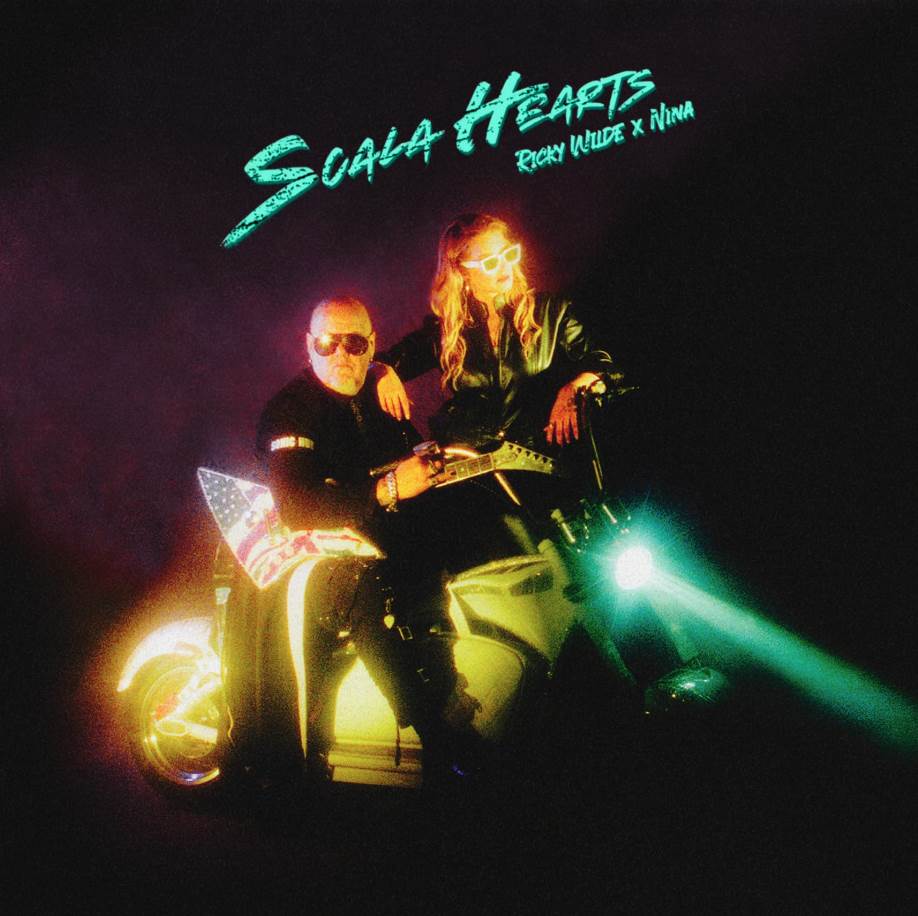 A fabulous cover of the Italo flavoured Kim Wilde B-side to 'The Second Time' from 1984, the throbbing 'Lovers On A Beach' is NINA sounding sexier than ever before. With sharp spikey edges boosting the trancey template, Ricky Wilde provides a superb extended end section that pays homage to Giorgio Moroder in the best way possible.
Available on the RICKY WILDE X NINA album 'Scala Hearts' via New Retro Wave
https://twitter.com/Wildericky
https://www.iloveninamusic.com/
---
ZANIAS Lovelife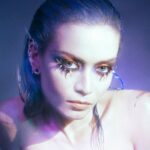 Following one of the most traumatic periods of her life, Alison Lewis returned as her solo alter-ego Zoe Zanias to present 'Chrysalis'. With glorious arpeggios and lush synth strings, 'Lovelife' was bolstered with bass guitar by live bandmate Laura Bailey aka NEU-ROMANCER while an array of pitch-shifted voice samples acted as an abstract lead vocal before the actual one kicked in.
Available on the ZANIAS album 'Chrysalis' via Fleisch
https://www.facebook.com/zoe.zanias/
---
A selection of ELECTRICITYCLUB.CO.UK's favourite music of 2023 featuring 230+ tracks has been compiled for its 'Initial After Brilliance' playlist
---
Text by Chi Ming Lai
7 December 2023