Trevor Horn is a producer who can be said to have shaped modern pop music.
He began his professional music career as a session bassist, most notably for UK disco starlet Tina Charles and her producer Biddu.
Another member of her backing band was keyboard player Geoff Downes; together they would go on to form BUGGLES and score a No1 in 1979 with 'Video Killed The Radio Star'.
But Horn's pop stardom was to be short-lived. Despite their musical virtuosity, BUGGLES were an unusual looking pair… so with his best interests at heart, his wife and business partner Jill Sinclair advised that while he wasn't going to be the greatest frontman in the world, there was a chance he could make it as a top record producer.
In 1981, Horn started a run of producing and co-writing four singles for pop duo DOLLAR; this attracted the attention of NME journalist Paul Morley and they would later establish the ZTT label through Island Records.
Also listening were Sheffield band ABC who asked him to produce their debut album 'The Lexicon Of Love'. It was during these 1982 sessions that Horn brought together his classic studio team of arranger Anne Dudley, engineer Gary Langan and Fairlight specialist JJ Jeczalik for the first time; the three would later become THE ART OF NOISE.
During this early phase of his production career, Horn favoured the Fairlight CMI as his tool of choice; it had been demonstrated to him electronic music pioneer and Simmons SDS-V co-designer Richard James Burgess, who had worked with him on the first BUGGLES album 'The Age Of Plastic'.
The Fairlight also allowed for many arrangement possibilities and not just one, but two, three or four different remixes of a single track, a promotional tactic that was employed heavily at ZTT with FRANKIE GOES TO HOLLYWOOD, THE ART OF NOISE, PROPAGANDA and ACT.
Horn had first become interested in more mechanised musical templates after hearing 'Warm Leatherette' by THE NORMAL in 1978. So when the Linn Drum Computer came along, it was like manna from heaven for the forward thinking Horn. He told The Guardian in 2004: "You could tell the Linn what to do, which was unbelievable because before then you had to tell the drummer what to do and he was generally a pain in the a*se". However, Horn did use accomplished session musicians when needed to compliment his carefully controlled direction.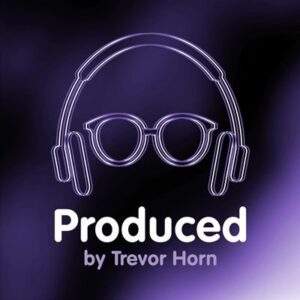 Horn would go on to win BRIT Awards for 'Best British Producer' in 1983, 1985 and 1992. In 2010, he received an Ivor Novello Award for 'Outstanding Contribution to British Music'. His production portfolio is vast, taking in Paul McCartney, Tom Jones, Cher, Rod Stewart, Malcolm McLaren, Robbie Williams, Leann Rimes, Lisa Stansfield and Charlotte Church among many, plus lesser known acts such as INTERPLAY and THE MINT JULEPS.
Not necessarily collecting his best known or mainstream work, but certainly listing some of his more interesting adventures in modern recording, here are eighteen works from Trevor Horn that fit closest to the electro ethos of ELECTRICITYCLUB.CO.UK, presented in chronological order…
---
ABC Poison Arrow (1982)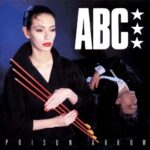 ABC's first single 'Tears Are Not Enough' produced by Steve Brown was loose, scratchy funk that fitted in with the times, but the Sheffield combo wanted to be a far more polished and approached Horn to hone their sound. The first fruit of labours was 'Poison Arrow' was held together with a drum machine backbone and augmented by some dramatic piano passages from Anne Dudley in her first session with Horn. The chemistry of all involved led to a musical masterpiece of the era, 'The Lexicon Of Love'.
Available on the ABC album 'The Lexicon Of Love' via Mercury Records
---
SPANDAU BALLET Instinction (1982)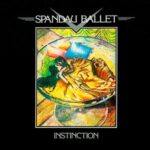 Horn reworked Richard James Burgess' production of 'Instinction' and threw in reworked synths from Anne Dudley and extra bombastic percussion; it saved SPANDAU BALLET's career. However, further sessions were abandoned when, according to songwriter Gary Kemp in his autobiography 'I Know This Much: From Soho to Spandau', Horn wanted drummer John Keeble replaced with a drum machine. Kemp stuck by his bandmate and went with IMAGINATION producers Swain and Jolley for the 'True' album.
Available on the SPANDAU BALLET album 'Gold : The Best Of' via EMI Records
http://thestory.spandauballet.com/
---
YES Owner Of A Lonely Heart (1983)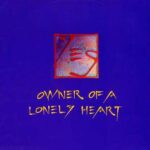 In 1981, Horn had partly abandoned work on the second BUGGLES album to join Geoff Downes in YES; the press dubbed the new line-up YUGGLES! But Horn amicably left a few months later to finish what became 'Adventures In Modern Recording' and kickstart his production career. With Gary Langan and JJ Jeczalik on board, 'Owner Of A Lonely Heart', could be considered as the birth of THE ART OF NOISE; the stabbing samples of a jazz orchestra and tight programmed drums provided a distinctive counterpoint.
Available on the YES album '90125' via Atlantic Records
---
THE ART OF NOISE Moments In Love (1983)
THE ART OF NOISE "happened because of a happy accident" said Gary Langan. But Trevor Horn was not their producer – "Well, he wasn't the producer!!"  Langan clarified,"we were the producers! If I'm being really honest, we were a little naive. Anne, JJ and myself really had no intention of forming a band… so when we signed to ZTT, we needed somebody to do all the artwork and how it was going to portrayed which was really down to Paul and Trevor". It was an indicator of how powerful Horn's name had become.
Available on THE ART OF NOISE album 'Who's Afraid Of…?' via Union Square / Salvo
http://www.theartofnoiseonline.com/
---
PROPAGANDA Dr Mabuse (1984)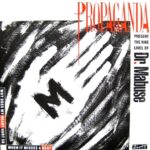 Düsseldorf's PROPAGANDA were the proto-LADYTRON or ABBA in Hell, depending on your point of view! They boasted within their ranks Ralf Dörper and Michael Mertens, plus two mini-Marlenes in Claudia Brücken and Susanne Freytag. The magnificent Fritz Lang film noir of 'Dr Mabuse' was their opening salvo. Produced by Horn, the success of FRANKIE GOES TO HOLLYWOOD however meant the producer's helm was handed over to his engineer Stephen J Lipson, although Horn was later involved in the final mix.
Available on the PROPAGANDA album 'A Secret Wish' via Union Square / Salvo
http://www.propagandamachine.info/
---
FRANKIE GOES TO HOLLYWOOD The Power Of Love (1984)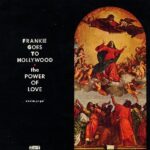 A key signing to ZTT, regardless of who was actually playing and what the band would have achieved without Trevor Horn, in their short life FRANKIE GOES TO HOLLYWOOD were a thrilling adventure that wouldn't have worked without the songs, which were largely written by Holly Johnson, Peter Gill and Mark O'Toole. 'Relax' and 'Two Tribes' got the ball rolling, but the classical grandeur of 'The Power Of Love' was an outstanding piece of work in anyone's book.
Available on the album 'Bang!: The Greatest Hits' via Warner Music
---
GODLEY & CREME Cry (1985)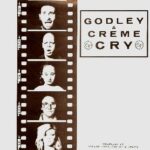 After they left 10CC, Kevin Godley and Lol Creme's appetite for experimentation with tracks like 'Babies' led them to be called "the older generation's Depeche Mode" by Smash Hits. They also branched out into directing promo videos for VISAGE and DURAN DURAN. It was while doing videos for FRANKIE GOES TO HOLLYWOOD that they ended up working with Trevor Horn. Almost sparse by Horn's standards with a metronomic tension alongside minimal guitar, 'Cry' was a terrific pop statement.
Available on the album 'Cry: The Very Best Of' via Polydor / Universal Music
---
GRACE JONES Slave To The Rhythm (1985)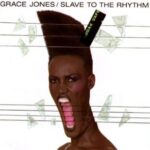 Trevor Horn took his multiple remix approach to its zenith with Grace Jones' seventh album; rather than actually do a collection of songs, why not do an album that was effectively multiple remixes and interpretations of one song? While the familiar single version of 'Slave To The Rhythm' was wonderful, sun-kissed funky pop, the album's fifth track take was far more aggressive, with a punchy synth brass riff taking centre stage to make the most out of Miss Jones' enigmatically frightening demeanour.
Available on the album 'Slave To The Rhythm' via Culture Factory
https://www.facebook.com/GraceJonesOfficial/
---
ACT Chance (1988)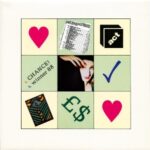 Following her departure from PROPAGANDA, Claudia Brücken teamed up with early electro trailblazer Thomas Leer in ACT. The Trevor Horn produced 'Chance' was released as their third single, but withdrawn due to the 12″ mix containing an unauthorised varispeeded sample of ABBA's 'Take A Chance On Me'. Far more theatrical and spielerisch than PROPAGANDA, ACT were however, less well received with the eventual Stephen J Lipson produced 'Laughter, Tears & Rage' not making quite the impact that was hoped for.
Available on the album 'Love & Hate' via Union Square / Salvo
http://www.ztt.com/artists/act/
---
PET SHOP BOYS Left To My Own Devices (1988)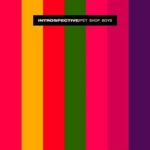 "Che Guevara and Debussy to a disco beat" was a concept coined by Horn while he was working in the studio with Neil Tennant and Chris Lowe. Taking in the then ubiquitous form of acid house, 'Left To My Own Devices' incorporated  a dramatic string arrangement by Richard Niles and the opera stylings of soprano Sally Bradshaw. One of PET SHOP BOYS' most striking recordings  it had been intended to programme the synthesizers and record the orchestra in one day… six months later, the song was finished.
Available on the album 'Introspective' via EMI Records
---
SIMPLE MINDS Wall Of Love (1989)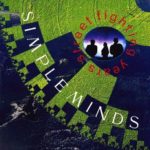 The bombastic tendencies of the now stadium friendly SIMPLE MINDS were well-suited to the Trevor Horn treatment, although paradoxically by the time they got into the studio together in 1988, the Glaswegians were favouring a more restrained follow-up to the rock monster that was 'Once Upon A Time'. Time has not been kind to 'Street Fighting Years' album, which now comes across as self-indulgent and over-politicised. But one track with a vibrant energy despite the soapbox was the more classic sounding 'Wall Of Love'.
Available on the boxed set 'Street Fighting Years' via Virgin Records
---
SEAL Crazy (1990)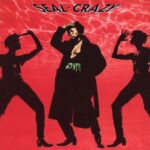 SEAL found fame as the voice of ADAMSKI's 'Killer' which reached No1 in 1990. Possessing a soulful voice that suited both dance and rock, Horn couldn't believe his luck when he discovered he was a free agent. A deal with ZTT was sealed and their first single together was the mighty techno rock of 'Crazy'. It was the perfect platform for SEAL's crossover potential and the Paddington-born singer found fame in America with 'Kiss From A Rose', which was also produced by Horn and netted a 1995 Grammy Award.
Available on the album 'Seal' via ZTT Records
---
MARC ALMOND Jacky (1991)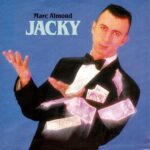 If it wasn't for Marc Almond, then the path for FRANKIE GOES TO HOLLYWOOD and PET SHOP BOYS might not have been so smooth. Signing with Warners, this cover of Jacques Brel's 'Les Chanson De Jacky', made famous in an English version by Scott Walker, was a compromise reached by Almond to regain both his pop and artistic high ground. While basically a technologically enhanced remake of Walker's cover, Horn's production was mighty and cute, in a stupid arse way 😉
Available on the album 'Tenement Symphony' via Warner Music
---
MIKE OLDFIELD Sentinel (1992)
Virgin Records had always been pushing Mike Oldfiels for a 'Tubular Bells II' since the original in 1973. But ironically, when Oldfield departed the label for Warners, he did just that. Horn was a natural choice as producer for this long awaited follow-up. The first 'Tubular Bells' featured no synthesizers at all; with the titled inspired by an Arthur C. Clarke short story, not only did 'Sentinel' exploit the use of modern studio technology, but beautiful female vocals were also part of this more obviously melodic reprise.
Available on the album 'Tubular Bells II' via Warner Music
http://mikeoldfieldofficial.com/
---
TINA TURNER Whatever You Want (1996)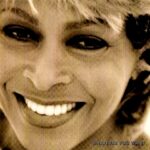 Written by Arthur Baker, Taylor Dayne and Fred Zarr, 'Whatever You Want' for Tina Turner was an archetypical production from Horn. Using the most up-to-date technology yet retaining a vital musicality, there was always space for the lead vocalist to perform to their maximum. However, it always was a time consuming process. Legend has it that when ROBBIE WILLIAMS handed over his demos for the 2009 album 'Reality Killed The Video Star', he apparently said to Horn "I'll see you in six months!"
Available on the album 'Wildest Dreams' via EMI Music
http://www.tinaturnerofficial.com/
---
TATU Not Gonna Get Us (2002)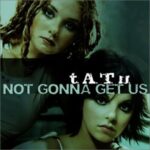 Faux lesbian duo Julia Volkova and Lena Katina caused a stir with the Horn produced No1 single 'All The Things She Said' and its accompanying video that broke many broadcast taboos. Much more interesting musically though was another Horn produced track 'Not Gonna Get Us'. Sounding like THE PRODIGY fronted by fleas on helium, 'Нас Не Догонят' (as it was originally titled in Russian) was heavier than usual Europop, with a rebellious teenage angst message.
Available on the album '200 km/h In The Wrong Lane' via Interscope Records
---
DELAYS Valentine (2006)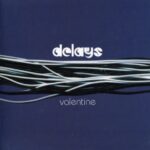 In 2003, Horn worked with Glaswegians BELLE & SEBASTIAN for the first time. And after the hangover of Britpop, indie bands were starting to embrace synths again. Southampton band DELAYS almost went the full hog with the brilliant 'Valentine', a Horn-assisted disco number. The pulsing sequences and syncopated rhythm section were pure DURAN DURAN, although Greg Gilbert's raspy falsetto in the soaring chorus and some choppy guitar ensured the band weren't totally detached from their roots.
Available on the album 'You See Colours' via Rough Trade
https://www.facebook.com/thedelays
---
PET SHOP BOYS I'm With Stupid (2006)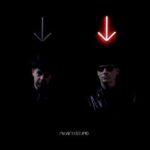 PET SHOP BOYS reunited with Trevor Horn, 'I'm With Stupid' was a perfect politically charged jape at the special relationship between George W Bush and Tony Blair. The satirical lyrical content was enhanced further with an amusing promo video featuring 'Little Britain' stars Matt Lucas and David Walliams. However, other than the brilliantly hypnotic opener 'Psychological', the remainder of the 'Fundamental' album was lacklustre, with the dreary Diane Warren penned ballad 'Numb' being a low point.
Available on the album 'Fundamental' via EMI Music
https://www.facebook.com/petshopboys/
---
Text by Chi Ming Lai
13th February 2016