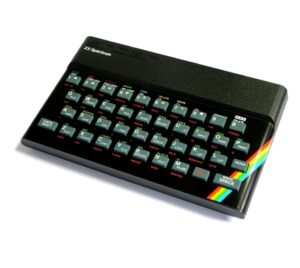 While 1981 was the most important year in synth for its mainstream crossover, 1982 saw it consolidating its presence and finding itself intertwined into other genres.
A number of the school of 1981 such as OMD, KRAFTWERK and JAPAN were absent in album form during 1982 although they maintained a presence on the singles chart with KRAFTWERK getting a belated and well-deserved No1 for 1978's 'The Model' while OMD scored the biggest single of the year in West Germany with 'Maid Of Orleans'.
Meanwhile, JAPAN became chart regulars with re-issues from their previous label Ariola Hansa and their then-home Virgin Records, notching up a further six Top 40 singles including a pair of Top10s in 'Ghosts' and an understated 1980 cover of Smokey Robinson's 'I Second That Emotion', but the band split by the end of the year after a world tour.
It was very much a year much of the past catching up with the present with THE HUMAN LEAGUE's original 1978 Fast Version of 'Being Boiled' reaching No6 on the back of a reissue under licence to EMI while 'Don't You Want Me?' reached No1 in America, just as a remix collection 'Love & Dancing' maintained the band's profile back home.
Taking a leaf out of THE HUMAN LEAGUE's book, SOFT CELL revealed what they had been doing while clubbing in New York with the remix EP 'Non-Stop Ecstatic' and although it didn't hit the heights of the Sheffield combo, Marc Almond and Dave Ball continued propping up the Top3 of the UK singles chart with 'Torch' and 'What'.
In their album chart absence came new acts like YAZOO, TALK TALK, BLANCMANGE, CHINA CRISIS, BERLIN and RATIONAL YOUTH as those who had made their wider breakthroughs in 1981 such as DURAN DURAN, ABC, ASSOCIATES and SIMPLE MINDS swooped in. Meanwhile as DEPECHE MODE were soldiering on, NEW ORDER found a new electronic direction on the standalone single 'Temptation'.
Despite all this, signs of a synth backlash were coming to a head and there were those who didn't consider the use of synthesizers as real music. Songwriters like Elvis Costello and Ian Dury publicly declared their dislike of acts who used synths while the Musicians Union tabled a motion in May 1982 to ban synthesizers from recording and live performance.
Tensions had been brewing for a while; when HEAVEN 17 performed on 'Top Of the Pops' for the first time in 1981 with 'Play To Win', singer Glenn Gregory remembered how the heavily unionised show, where MU membership was compulsory, refused to let Martyn Ware and Ian Craig Marsh 'perform' behind synths, insisting that they used a guitar and glockenspiel instead! There were plenty of misconceptions about the latest technology as Andy McCluskey of OMD said on 'Synth Britannia' in 2009: "The number of people who thought that the equipment wrote the song for you: 'well anybody can do it with the equipment you've got!' "F*** OFF!!"
But with the best selling UK single of 1982 being the more traditional 'C'mon Eileen' by DEXY'S MIDNIGHT RUNNERS, the public were perhaps tiring of the sound of synth and with this in mind, things were never quite the same again. In alphabetical order with the restriction of one album per artist moniker, ELECTRICITYCLUB.CO.UK lists 20 albums that contributed to the electronic legacy of 1982.
---
ABC The Lexicon Of Love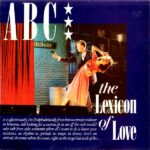 ABC wanted to be a far more technically polished pop proposition than their first single 'Tears Are Not Enough' so approached Trevor Horn to produce their debut album 'The Lexicon Of Love'. The first fruit of labours was 'Poison Arrow' which was augmented by some dramatic piano passages from Anne Dudley who also added strings to the smooth electronic funk of 'The Look Of Love' and the ballad 'All Of My Heart'. Meanwhile, Horn planted the seed of the FRANKIE GOES TO HOLLYWOOD sound on 'Date Stamp'.
'The Lexicon Of Love' is still available via Mercury Records
---
ASSOCIATES Sulk
ASSOCIATES were a majestic and outlandish new pop take on Weimar cabaret in a newly emerging electronic world. Produced by Mike Hedges, 'Sulk' was a kaleidoscopic triumph. Featuring reworked versions of 'Party Fears Two' and 'Club Country', from the frantic instrumental 'Arrogance Gave Him Up' to the chromatic overtures of 'Skipping' to the evocative drama of 'No', the music had the basis for being more accessible, but was still inventive with the brilliant 'It's Better This Way' art and pop in perfect unison.
'Sulk' is still available via BMG
https://www.facebook.com/theassociatesofficial
---
BERLIN Pleasure Victim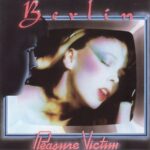 Inspired by ULTRAVOX and KRAFTWERK, BERLIN's independent mini-LP 'Pleasure Victim' was one of the first occasions of an American pop act embracing the synthesizer which had changed the face of music in Europe, exemplified by brilliant songs such as 'The Metro' and 'Masquerade' with their motorik drum machines and Teutonic pulses. It led to a deal with Geffen Records and notoriety with the deviantly fuelled breakthrough single 'Sex (I'm A…)'.
'Pleasure Victim' is still available via Rubellan Remasters
---
BLANCMANGE Happy Families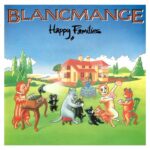 With the blistering opening of Linn Drum and elastic synth bass, the aggressive 'I Can't Explain' opened  'Happy Families' and set the scene for an impressive debut album from BLANCMANGE. 'Feel Me' crossed TALKING HEADS and JOY DIVISION while the haunting melancholy of 'I've Seen The Word' fused the sombre lyricism of the latter with textures of OMD. Featuring tablas and sitar, breakthrough hit 'Living On The Ceiling' headed to towards mystical East.
'Happy Families' is still available via Edsel Records
---
CHINA CRISIS Difficult Shapes & Passive Rhythms, Some People Think It's Fun To Entertain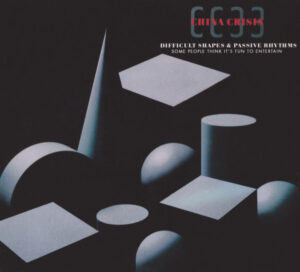 Of CHINA CRISIS' debut, frontman and synth player Gary Daly said: "I love all the songs, I love the way Ed and me from the off were not a "band" and we made the most of every musician who contributed to our songs". Making the use of four producers, the songs ranged from the tribal mantras of 'African & White' to eveocative ballads such as 'Christian' with catchy synthpop like 'Some People I Know To Have Fantastic Lives' and the ambient closer 'Jean Walks In Fresh Fields' part of a fine collection.
'Difficult Shapes & Passive Rhythms…' is still available via Caroline Records
https://www.facebook.com/chinacrisisofficial
---
DAF Für Immer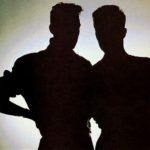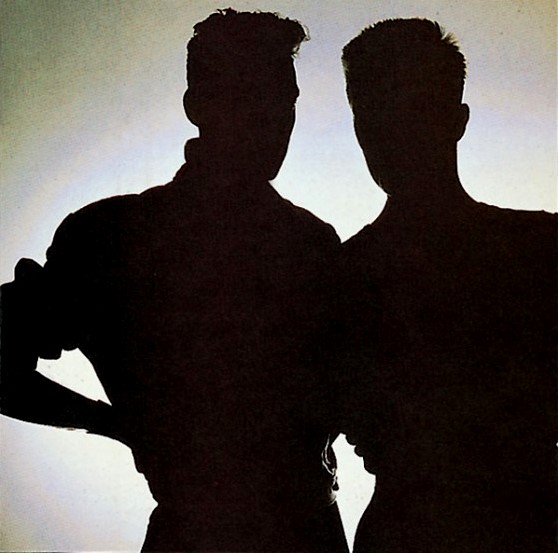 The last of the Conny Plank produced album trilogy, 'Für Immer' maintained the industrial standard of its predecessors and featured a minimal electro body re-recording of their 1980 Mute single 'Kebab Träume'. Transformed into something much heavier, the memorable if controversial line "Deutschland, Deutschland, alles ist vorbei!" threw more wood onto the provocation bonfire. But despite the fame, all was not well within DAF with Gabi Delgado and Robert Görl falling out under a haze of sex, drugs and sequencer…
'Für Immer' is still available via Grönland Records
https://www.groenland.com/en/artist/deutsch-amerikanische-freundschaft/
---
DEPECHE MODE A Broken Frame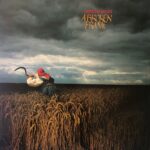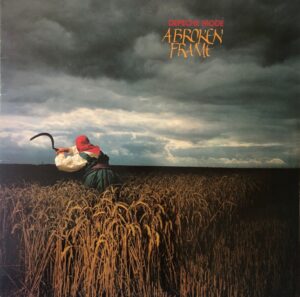 While Eric Radcliffe was holed up working on the first YAZOO album at Blackwing Studios on the night shift, during the day Daniel Miller was working with DEPECHE MODE on their second. With a catchy melodic theme, 'Nothing To Fear' made the most of Miller's programming expertise to signal an optimistic future while 'My Secret Garden', 'See You' and 'The Sun & The Rainfall' made use of pretty ringing tones courtesy of a newly acquired PPG Wave 2. But 'Leave In Silence' pointed to darker climes.
'A Broken Frame' is still available via Sony Music
---
THOMAS DOLBY The Golden Age Of Wireless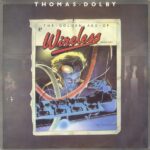 'The Golden Age Of Wireless' was a real 'Boy's Own' adventure of an album featuring the singles 'Airwaves', 'Radio Silence' and the percussive 'Europa & The Pirate Twins' featuring XTC's Andy Partridge on harmonica. The UK hit breakthrough came with the tremendous 'Windpower' which ended with a BBC shipping forecast from John Marsh. For his intellectual approach to modern pop, Thomas Dolby adopted a boffin persona which came to its zenith on the US hit 'She Blinded Me With Science' which was later appended onto the album.
'The Golden Age Of Wireless' is still available via EMI Records
---
DURAN DURAN Rio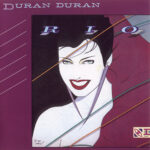 On the Colin Thurston produced 'Rio' album with its iconic Patrick Nagel cover image, DURAN DURAN achieved the perfect balance between art and pop. "A dialogue between the ego and the alter-ego", 'New Religion' was a highlight capturing a schizophrenic tension while 'The Chauffeur' threw in a drum machine, synths, treated piano and an ocarina alongside a closing monologue about insects. 'Hungry Like The Wolf', 'Save A Prayer' and the title song provided the hits… and no, 'Rio' is not about a girl!
'Rio' is still available via EMI Music
---
A FLOCK OF SEAGULLS A Flock Of Seagulls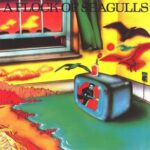 With a sound that combined enough conventional rock guitar to have mainstream appeal while adding a spacey sheen with prominent synths, Liverpool's A FLOCK OF SEAGULLS had winning formula to break America. Produced by Mike Howlett, their long playing debut was a concept album of sorts about an alien invasion that featured 'I Ran', 'Space Age Love Song' and 'Telecommunication'. In an America still drunk on TOTO and JOURNEY, their greatest achievement was winning a 'Best Rock Instrumental Performance' Grammy Award for the album track 'DNA'.
'A Flock Of Seagulls' is still available via Cherry Pop
https://www.aflockofseagulls.org/
---
THE LEAGUE UNLIMTED ORCHESTRA Love & Dancing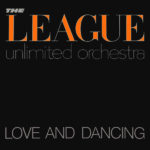 "The most creative experience I've ever had in my life" was how THE HUMAN LEAGUE's producer Martin Rushent described 'Love & Dancing', an album of remixes from 'Dare'. Pre-sampling, the material was reworked from the mixing board using a multitude of effects with vocal stutters created by cutting up small portions of tape and splicing them together with the aid of his custom-made ruler. The percussive dub laden barrage of 'Do Or Die' was one of the highlights, along with a largely instrumental 'Don't You Want Me'.
'Love & Dancing' is still available via Virgin Records
http://www.thehumanleague.co.uk
---
LUSTANS LAKEJER En Plats I Solen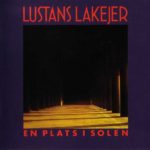 LUSTANS LAKEJER are the unga moderna trailblazers once described as Sweden's answer to DURAN DURAN. Their third long player 'En Plats I Solen' was produced by Richard Barbieri of JAPAN while Mick Karn also played sax. One of the first pop albums is use an Emulator, it featured prominently on 'Den Glöd Som Aldrig Dör' and 'Något Måste Brista'. With international ambitions, an English version was recorded first and later released as 'A Place In The Sun' with the band changing their name to VANITY FAIR.
''En Plats I Solen' is still available via Universal Music
https://www.facebook.com/LustansLakejer/
---
GARY NUMAN I Assassin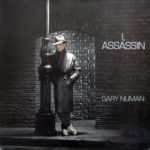 After the downtempo nature of 'Dance', Gary Numan got more energetic again with the single 'Music For Chameleons' and the subsequent 'I Assassin' album. Still under the spell of JAPAN, Numan brought in Pino Palladino to take over from Mick Karn on fretless bass which provided the dreamy focus next to crashing Linn Drum programming. Songs like 'We Take Mystery' (To Bed), 'War Songs' and 'This Is My House' were more rhythmical, signalling Numan's desire to return to the live circuit having announced his retirement in 1981.
'I Assassin' is still available via Beggars Banquet
---
RATIONAL YOUTH Cold War Night Life
Montreal's RATIONAL YOUTH comprised of Tracy Howe, Bill Vorn and Kevin Komoda; their debut album 'Cold War Night Life' captured the fraught tensions of two opposing ideologies and living under the spectre of Mutually Assured Destruction. A tense vision of how young Poles might have spent their down time in underground clubs under martial law was captured in 'Saturdays In Silesia', while observing "Checkpoint Charlie's social climb", there was the possibility of 'Dancing On The Berlin Wall'. When the wall came down at the end of 1989, the trio's work was done.
'Cold War Night Life' is still available via Universal Music
https://rationalyouth.bandcamp.com/album/cold-war-night-life
---
SIMPLE MINDS New Gold Dream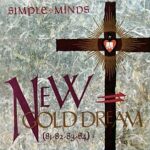 Following the promising 'Sons & Fascination', SIMPLE MINDS lost their intensity and recorded a magnificent album filled with pretty synthesized melodies, effected textural guitar and driving lead bass runs. The titles like 'Someone Somewhere In Summertime', 'Colours Fly & Catherine Wheel' and 'Hunter & The Hunted' made investigation essential and the luckily, the music reflected that. Jim Kerr's lyrics were enigmatic gibberish but the vocals were fairly low down in the mix to produce a wonderful wash of sound.
'New Gold Dream' is still available via Universal Music
---
YUKIHIRO TAKAHASHI What Me Worry?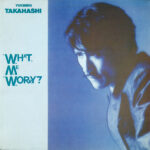 Being the main vocalist for YELLOW MAGIC ORCHESTRA did not necessarily mean Takahashi-san was a great singer and indeed, its Bryan Ferry / David Bowie cross very much had a Marmite effect. With his solo albums of course, his voice took centre stage although on his fourth offering 'What Me Worry?', 'This Strange Obsession' written by Zaine Griff featuring vocals from the Kiwi and Ronny provided one of the highlights. Meanwhile complimented by Bill Nelson's blistering E-bow, the frantic 'It's Gonna Work Out' signalled where YMO were heading.
'What Me Worry?' is still available via GT Music
https://www.facebook.com/yt.hints
---
TALK TALK The Party's Over
'The Party's Over' was an impressive synth flavoured collection devoid of guitar that very much captured the sound of the era with its thundering Simmons drums and fretless bass. While very much of its time, it still retains much of its charm. Despite being generally glossed over in TALK TALK history, the album is an excellent under rated jewel that has aged well, thanks to the quality of its songs such as 'Today', 'Talk Talk', 'It's So Serious', 'Have You Heard The News' and its epic title track.
'The Party's Over' is still available via EMI Music
https://www.facebook.com/SpiritOfTalkTalk
---
ULTRAVOX Quartet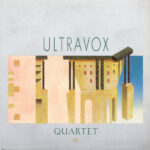 For the 'Quartet' album, ULTRAVOX worked with George Martin who produced THE BEATLES. The sound was brighter, more structured and stripped of the density that had characterised the albums with Conny Plank, perhaps coinciding with the use of more digital hardware like the PPG Wave 2.2 and Emulator. The catchy 'Reap The Wild Wind' opened proceedings with an immediacy that was less angular and experimental that anything before although 'Hymn', 'Visions In Blue', 'Mine For Life' and 'The Song (We Go)' provided some neo-classical pomp.
'Quartet' is still available via EMI Music
---
VISAGE The Anvil
'The Anvil' is possibly the most under rated album of the period. There was still neu romance in songs such as 'The Damned Don't Cry' and 'Again We Love' but influenced by the New York club scene, the title song offered heavy metronomic beat sans hi-hats in a soundtrack to hedonism. But VISAGE got the funk on 'Night Train' resulting in the two founder members Midge Ure and Rusty Egan falling out over the drummer's insistence that John Luongo remixes were needed for the US market, with the Glaswegian bidding adieu…
'The Anvil' is still available via Rubellan Remasters
https://www.therealvisage.com/
---
YAZOO Upstairs At Eric's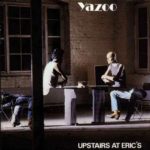 Disillusioned by the pop circus, Vince Clarke departed DEPECHE MODE in late 1981 and formed YAZOO with Alison Moyet. The debut 'Upstairs At Eric's' was a perfect union of passionate bluesy vocals and pristinely programmed synthpop. Songs such as 'Only You, 'Don't Go', 'Tuesday', 'Midnight', 'Goodbye 70s' and 'Winter Kills' set a high standard but while Clarke and Moyet eventually parted ways, the talent that was apparent on 'Upstairs At Eric's' has meant both have maintained musical careers that continue to this day.
'Upstairs at Eric's' is still available via Mute Records
---
Text by Chi Ming Lai
7th January 2022