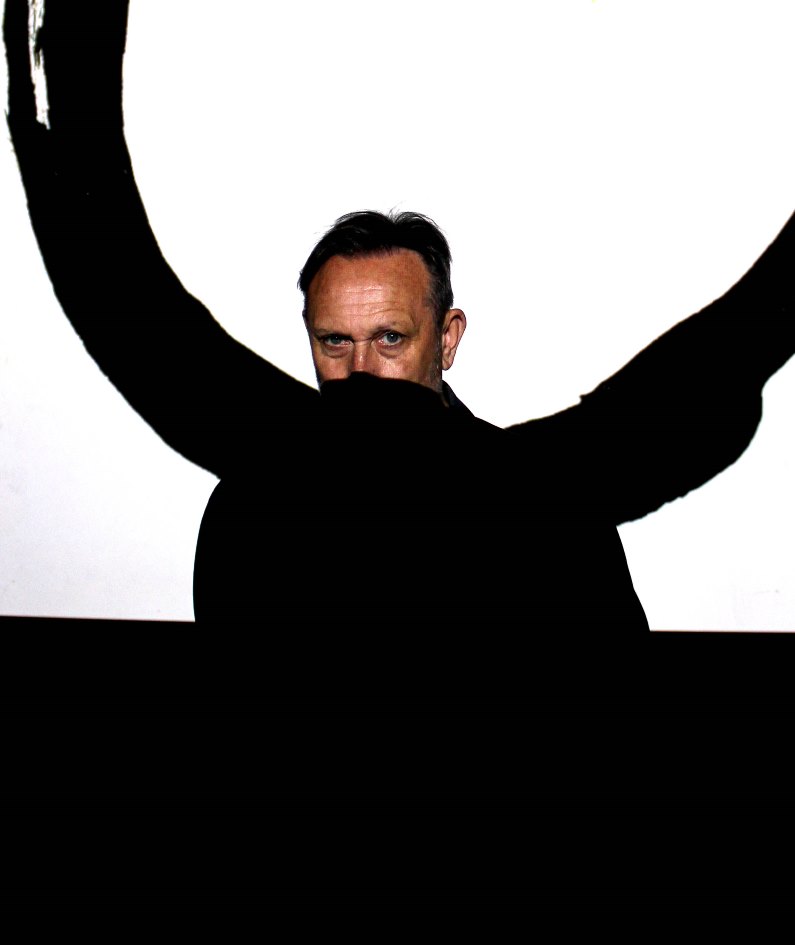 In a career that started in 1978 with the first releases by CABARET VOLTAIRE, Stephen Mallinder has worn many hats with other outfits such as ACID HORSE, SASSI & LOCO, WRANGLER and CREEP SHOW featuring John Grant.
Widely acknowledged as an experimental electronic music pioneer, despite fronting CABARET VOLTAIRE through their imperial phase and a number of iconic tracks such as 'Nag Nag Nag', 'Yashar', 'Sensoria' and 'Just Fascination', his releases as a solo artist have been scarce.
Indeed, Stephen Mallinder's surrealist second album 'Um Dada'
was only released in 2019.
But it rekindled interest in his first solo record 'Pow Wow' from 1982. Ice Machine, a new sub-label of the Canadian electro imprint Suction Records is reissuing an expanded deluxe edition of that debut.
This new version of 'Pow Wow' now includes the trippy dub excursion of 'Temperature Drop' and the more motorik 'Cool Down' from the 12 inch single that came out on Fetish Records in 1981 prior to the album, as well as a recreation of the original iconic Neville Brody designed artwork, painstakingly recreated using scans of the original.
Reflecting on more than four decades in the music business, Stephen Mallinder spoke about his solo work, his CABARET VOLTAIRE years and much more.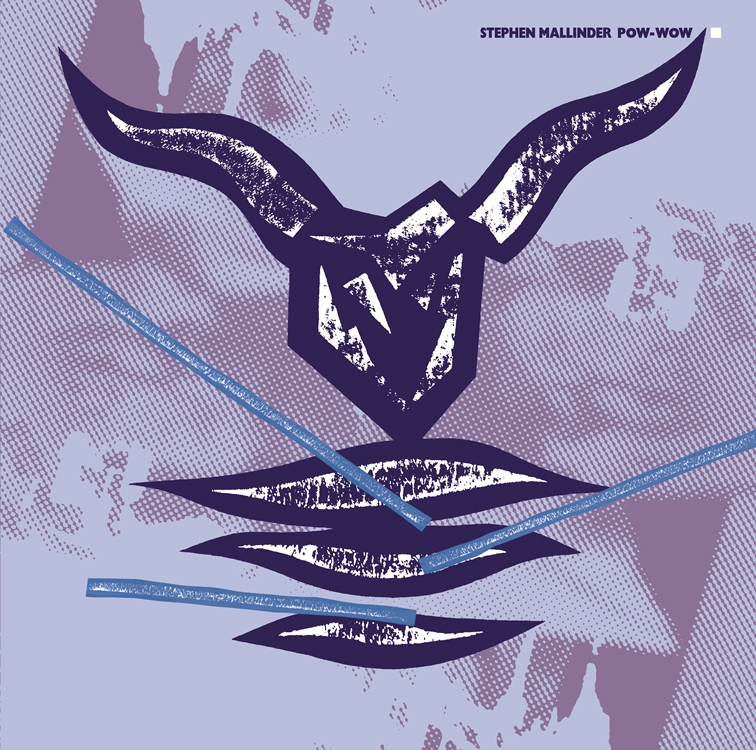 'Pow Wow' was recorded simultaneously as doing CABARET VOLTAIRE, what was motivating you do work on solo material. Had it been intended that maybe some of these tracks would morph into Cabs tracks?
I tend to be quite reactive, and I like a challenge, so it was driven initially by being asked to do a release with Fetish rather than a burning desire to have a solo career. We were really busy with lots of Cabs things but I was running around doing other stuff, and had friends all over. There was a direct connection with Rod who set up Fetish, and Neville (Brody) who was a good friend, as were 23 SKIDOO, who came up to Western Works to record 'Last Words'. Fetish had become synonymous with Neville, the label's identity was in part shaped by his designs and detailed 'look'. So there was collective component, people who I was associated with it so it seemed natural that I'd be happy to record for them.
Musically it was a chance to do things on my own, it was an experiment to play everything myself. We had a studio, Western Works, I had the opportunity and so used the downtime during the night to try things out. They were never intended to be embryonic Cabs tracks because we had a different way of working. We were very collaborative and the tracks were made with us all together – it was never a case of individuals writing a piece and the others adding their names – we worked as a group from initiation to completion.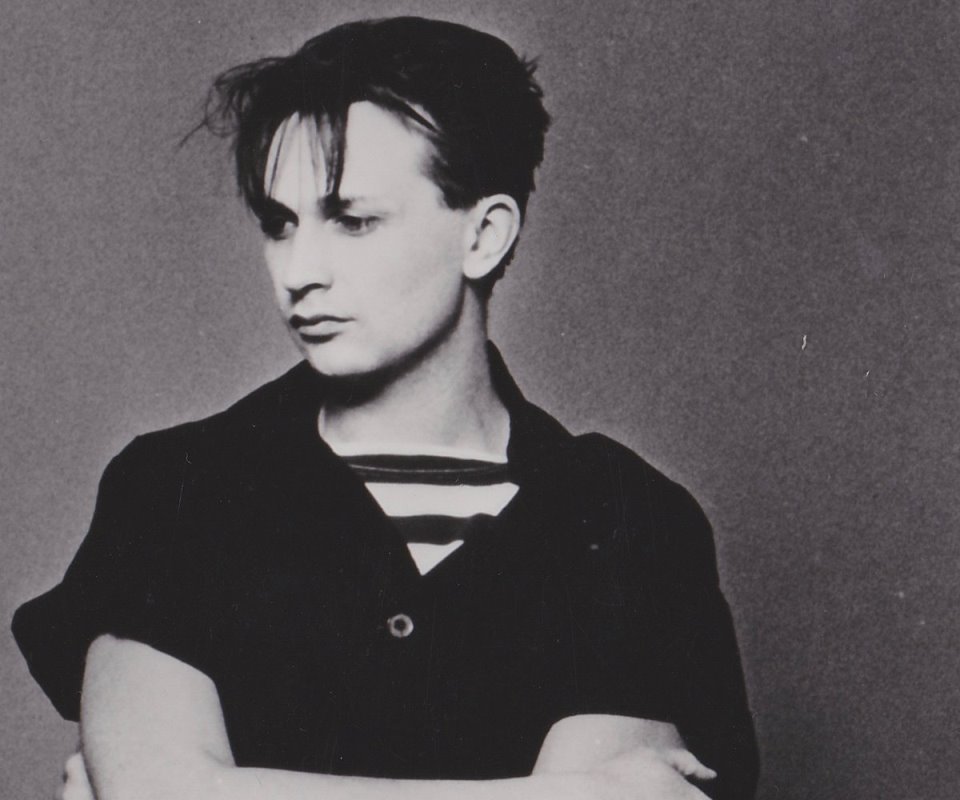 What would have been your equipment set up at this time at Western Works? 
It was still centred on tape recording as the key process. Although we had synths and a sequencer, these were still cobbled together, with bits of homemade gear and cheap instruments; it still had a futuristic junk shop vibe.
We had built up to using 8 track but didn't move to 16 track until later when Richard and I did the Some Bizarre / Virgin deal.
We ended to put what money we had into outboard gear so we built up the rack of effects: compressors, noise gates, reverb, delays and processors. I think the MXR Harmoniser and Lexicon delay/multi effects get used a bit on the album. We also invested in drum machines and pedals. Multitracking, overdubbing and processing were the main means of working.
'Pow Wow' had a very rhythmic template and coincided with CABARET VOLTAIRE's growing interest in the dancefloor?
To be honest it was always there, Richard and myself were old soul boys and were originally friends from the hanging out in record shops and blagging into nightclubs, illegally, when were 14-15 years old. But it's fair to say that there was a growing interest in what was emerging from clubs, and importantly that through dance music, the 12inch single was becoming more accepted as a format which meant we could mess with that extended medium.
If you then throw in our interest in dub, a nod to the repetition of disco, and looser forms of funk and African music, there was a pattern emerging. We were starting to corral all these different elements before electro had even popped its head up so we were well placed. 'Pow Wow' was the early part of this curve – 'Cool Down' was done as a 12inch single, prior to, and independently from, the album.
How do you think 'Pow Wow' helped you in your future musical endeavours?
I'm not sure, perhaps it demonstrated I was capable of playing all the parts and taking on every role whenever I felt I needed to. It did contrast with the Cabs where there was a happy interaction between everyone and we knew it was a consequence of 2 or 3 individuals combining, complimenting and contrasting with each other to achieve a result. I guess it made me aware of different ways of working creatively.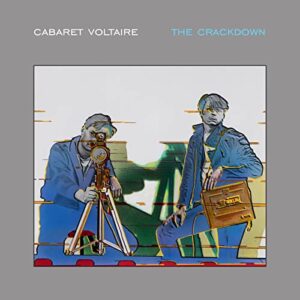 On 'The Crackdown', you were working with a young producer by the name Flood, what did you see in him that would fit into the CABARET VOLTAIRE aesthetic?
Haa, it's kind of funny because I think Flood refers to those as his dark days so maybe you should ask him what he thought of working with us. I don't think it was us personally as we had some great times making music with Flood.
He was great for us because until we went to record 'The Crackdown'
in Trident, where Flood was the in-house engineer, we had never really spent time in a proper outside studio.
Flood was open, inquisitive, up for anything so great for us and we had a good chemistry. And he came back to co-produce 'Micro-Phonies'
with us – he even came to Western Works to contribute to the recording process before we went to Sarm and mixed that album. I think his subsequent history shows how great he was, I hope he has some good memories of it all.
The 'Crackdown' title track is often highlighted, but 'Just Fascination' was an excellent if underrated single in its John Luongo remix?
Yes, John was our first foray into the specialist club remix. He was great, very amiable and my lasting memory is him working relentlessly to get the perfect kick drum sound – it took pretty much a whole day. But we should also acknowledge Peter Care's video for that track, the first vid we did together.
How do you look back now on that Some Bizzare / Virgin Records trilogy of 'The Crackdown', 'Micro-phonies' and 'The Covenant, The Sword & The Arm Of The Lord'?
With a sense of satisfaction. It was an interesting, and challenging time. We were trying to mould our sound, and whole approach, to a changing situation – technology, formats, media, audiences were all moving rapidly and we were in the middle of all that. We wanted to move forward but not to lose what we had achieved until then – being on the outside creating noise and disruption – but knowing we should embrace the changes. Those albums capture that tension both for us, and the times.
What opportunities did the move to Australia present that weren't open to you in the UK at the time?
It was a bit of a shock because I had to survive, bring up my daughters, and continue with my creative work. I didn't know a single person there. I learnt how to adapt but retain the core of yourself.
Although it felt like starting again, it was an opportunity to try things without feeling the weight of expectation on top of me all the time. I could try whatever I wanted without as much attention so I was able to write, start a record label, set up a production company, promote gigs and festivals, become a radio producer running arts and current affairs, DJ, have radio shows, complete my PhD. I did them all in a relatively short space of time which I think was only possible being away from the UK bubble.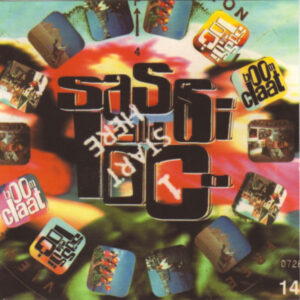 How different was Australia to the UK when you moved there? Especially Western Australia which is in itself even more 'remote'?
It was quite disconcerting at first as you become very aware of how small and distant you can feel when detached from your past, and that very familiar world.
But I was lucky in that I developed strong connections in Sydney and Melbourne so travelled a lot doing music and the label. I was also very lucky in that the radio show was a way of getting people in. That plus the gigs through the production company, meant every week I had someone from overseas coming in or staying with me.
So one week it might be COLDCUT, the next MR SCRUFF, KRUSH, GRANDMASTER FLASH, JURASSIC 5 or mates like MOLOKO, Jarvis Cocker or whoever passing through. I became like Our Man in Havana in Graham Green's novel.
Also the Off World Sounds label was run by me and Pete Carroll, brother of Central Station's Matt and Pat, and Shaun Ryder's cousin, so barely a month would go by without half of Manchester coming to stay.
Was there any particular reason the ACID HORSE project with MINISTRY only produced one single? Was the plan for it to be an ongoing act in the vein of REVOLTING COCKS?
No it could only be a one off. In fact to this day we've never owned up to it really. We were in the studio in Chicago with Marshall Jefferson recording tracks for 'Groovy, Laidback & Nasty' and did some moonlighting with Al (Jorgensen) and Chris (Connelly) to do ACID HORSE. EMI had paid for the trip to record with Marshall so would have taken a dim view of us doing a bit on the side, hence we were credited under pseudonyms on the release.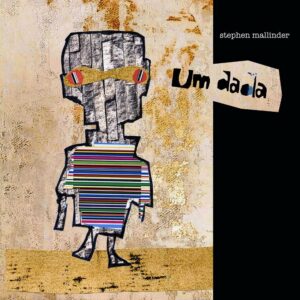 You finally followed-up 'Pow Wow' after 37 years with 'Um Dada', while you had been recording and releasing albums as part of WRANGLER, what was the impetus to do another solo record after so long?
I just felt like taking control for a bit, and because we'd been so busy with WRANGLER, there was suddenly a bit of time to do it.
There was no particular plan, in fact I can't really remember how it happened. I think I started making tracks at home because I had a bit of time, it followed from there.
I was never conscious of not making solo stuff until it was pointed out it'd been years since I did something under my actual name. I feel ownership of all music that I've worked on from CABARET VOLTAIRE, SASSI & LOCO, WRANGLER etc, there's but tons of releases so really it was just the name for me. I've always preferred hiding behind a branded name, but it was nice to think there could be a direct connection by using my own.
How would 'Working (As You Are)' have come together and would it have been something you could have done while doing 'Pow Wow'?
No, technology changes things, and context too. Each are a result of their own specific time and place. Although the common elements of rhythm and simplicity are consistent. I'm the link and what feathers my duster remains pretty stable.
How have the continual changes in music technology influenced the way you work? How would a young Master Mallinder have reacted to the vast libraries of sounds available at the click of a mouse?
Like everyone it gives choices. I can work from home on my laptop, and I can also choose to go into a studio. I do enjoy that flexibility, and I like that each can have their own approach and sound, or grain. And at this moment working remotely but collaborating is a good thing to be able to do.
I think the bigger changes are in transmission – how we share that music and how we choose to present ourselves. As the tangible content – the product itself – has been transformed, almost lost, so has the exchange value and our relationship to creative work. It's certainly not all good, but we have to work with it. For every annoyance that Spotify and YouTube have made music seem like a free product, Bandcamp, coupled with social media, have given us the opportunity to quickly upload and sell.
Music, like much creative output, has become a utility. A consumable, available at the end of a click.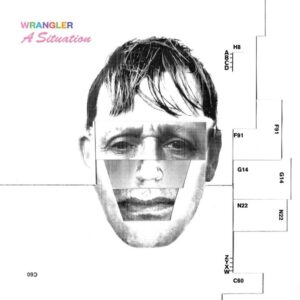 How did you find the reception for 'A Situation', your third album with WRANGLER? Did you enjoy working in Benge's new Cornwall studio complex and seeing what he had brought into that already vast synth armoury?
Well we've been working all along in the Cornwall space – we did the previous album 'White Glue' there, recording in the upstairs space before the studio was built, plus CREEP SHOW and I finished 'Um Dada' there.
You won't be surprised to know Phil and I were the first ones in there… we pretty much followed the removal truck down.
But yes, Benge has done a great job – it has taken a few years but it's brilliant, perfection I'd say. I feel very lucky to have the opportunity to work there but really it's about the people and I love working with Benge and the guys. We can work anywhere though… Benge and I finished a Laura Marling mix in an Air B&B in Glasgow.
Yes, we released the WRANGLER album as lockdown happened. We were fortunate to do a couple of gigs before the shutters came down but not great timing… particularly for the videos Aki did, they are too amazing to be missed so I hope they get seen.
The current lockdown is highlighting something you have written about in the past, namely the place of live music in a digital world. With many artists at this time performing set on platforms like Zoom, do you see audiences perceptions of what is "live" being changed forever?
Zoom is the work of the Devil… a mate just messaged me and said that!
We have to adapt so I see this as a response to a situation, but music was never meant to be experienced live though laptop speakers. I find the funniest thing is how celebrity culture functions in lockdown – the need for attention seems to drive much of it, not a burning creative desire.
Much music is rooted in the experience, and importantly a sense of shared experience. We need a feeling of connection. Live gigs on Zoom seem a bit shit, but everyone is trying to make things work so I don't want to be moaning on the sidelines, it'll be interesting to see what we choose to take from all this.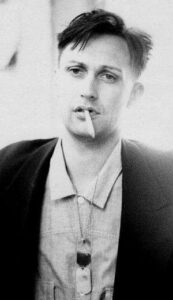 What's next for you in terms of future projects whether musical or academic, lockdown depending?
Oh I seem to have lots of things on: mixes, collaborations, film projects under way. I've shot bits for two promo clips in my bedroom in last three weeks. I've written the follow-up to 'Um Dada' but need to get to studio to finish.
Sadly all the gigs been cancelled or postponed. I think much seems in preparation for the big return… although that may be a series of small returns right now. One footnote being "try running a Sound Arts course online!"; big respect to everyone out there doing their best to make things work in this different world.
---
ELECTRICITYCLUB.CO.UK gives its grateful thanks to Stephen Mallinder
Additional thanks to Steve Malins at Random Management
'Pow Wow'
is reissued by Ice Machine on 19th June 2020 in double baby blue vinyl LP, CD and digital formats, pre-order via https://pow-wow.bandcamp.com/album/pow-wow
'Um Dada'
is available via Dais Records as a vinyl LP in three colours plus the standard black as well as CD and download from https://www.daisrecords.com/products/stephen-mallinder-um-dada
'A Situation'
is released by Bella Union as a CD, vinyl LP and download
https://www.facebook.com/stephenmallinderofficial/
https://twitter.com/stephenmal
https://www.instagram.com/malmallinder/
---
Text by Chi Ming Lai
Interview by Chi Ming Lai and Ian Ferguson
10th June 2020