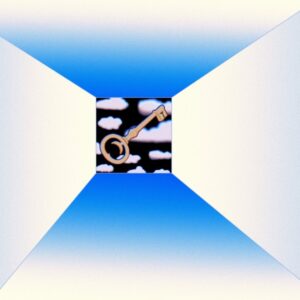 DISCOVERY ZONE is the new electronically focussed solo project of Berlin based New Yorker JJ Weihl who is also a member of psychedelic rockers FENSTER.
'Remote Control'
as a title concept examines the wonder and terror of technology; are we in control of the machines or are the machines now controlling us?
Pointing towards a cerebral approach, there are sound collages like the dialogue laden 'Sophia Again' and conceptual introduction 'Nu Moon'. In some respects, the album is laid out like 'Dazzle Ships' by OMD and there is even a speech collage called 'Time Zone'.
But one of the album's most accessible features is 'Dance II' which is wonderfully catchy, exuding an esoteric funk. Expressing a touch of 'La Dolce Vita' with its bright scaling synth hook and New York disco vibes, a mood of elation is captured that expresses optimism and hope as well as the joy of second chances.
The laid back mood of 'Come True' is more conventional, utilising jazzy six string in an almost AIR-like fashion, with Weihl's delivery recalling Beth Hirsch's vocal contributions to 'Moon Safari' while processed choral samples and bubbling synths sweeten proceedings even further. 'Fall Apart' is cut from a similar cloth but adds in a distorted guitar solo.
Held down by pulsating synths and incessant reverbed drum machine, 'Blissful Morning Dream Interpretation Melody' does exactly as the title suggests as the treated vocal sonics bolster the spacey avant pop to present a surreal out of mind experience for that otherworldly feeling.
Enjoyably sinister is the 'Remote Control' title track with its vocoder laden aesthetics competing with pentatonic melodies, subtle dub and the Doppler effect of 'Trans Europa Express' but from inside a Spiegelsaal to symbolise a robot takeover.
Taking a different turn with its forlorn reverbed drum machine, 'Come Slow' sets up a 'Twin Peaks' atmosphere as an interlude but as it disappointingly fades, there are no doubts that this segment could have been developed much further.
The closing instrumental 'Tru Nature' reflects on the late Andrew Weatherall's rework of THE GRID's 'Floatation' and chills around a conga backbone while the pitched up voice samples of THE ART OF NOISE gently immerse themselves into surrounding water.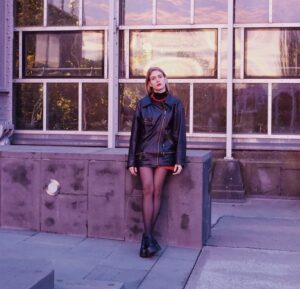 'Remote Control' hits the spot on many occasions and as DISCOVERY ZONE, JJ Weihl has relished the opportunity for some solo artistic expression.
This is a good debut, the musical equivalent of a hologram, hazy and shimmering but with a clear field of depth and different listening experiences felt depending on the time of day.
But while there are plenty of accessible melodic moments, some may find the spoken word sections quite challenging to absorb and unnecessarily interrupting the flow.
---
'Remote Control'
is released by Mansions & Millions, in vinyl LP and digital formats available from https://discoveryzone1.bandcamp.com/releases
http://www.a-okay-mgmt.com/discoveryzone.htm
https://www.facebook.com/discoveryzzzone/
https://www.instagram.com/discoveryz0ne/
---
Text by Chi Ming Lai
Photo by Colette Pomerleau
8th June 2020