Emerging from the ashes of X-RAY SPEX who disbanded in 1979, Jak Airport (guitar) and BP Hurding (drums + sax) founded CLASSIX NOUVEAUX with Mik Sweeney (bass + synth) and Sal Solo (vocals, guitar + synth)
The Hertfordshire-based Sal Solo, who had attended St Michael's Catholic School in Stevenage, possessed a striking persona that echoed Nosferatu while his voice had an impressive range that could be ominously deep while also hitting a piercing falsetto at its top end.
Sharing bills with acts like THE CURE, FAD GADGET, THEATRE OF HATE, OUR DAUGHTER'S WEDDING and SHOCK gave CLASSIX NOUVEAUX their post-punk futurist credentials. But with the burgeoning New Romantic movement, the band found themselves associated with the likes of SPANDAU BALLET and DURAN DURAN; although more guitar-driven, electronics were part of their modernist dressing and Sal Solo would often brandish an EDP Wasp on stage while BP Hurding would later use Simmons drums.
By the time CLASSIX NOUVEAUX were signed to the EMI-affiliated Liberty Records to release their first album 'Night People' in 1981, Jak Airport had left to be replaced Gary Steadman. From it was their breakthrough single 'Guilty' which had a video directed by Russell Mulcahy; featuring colourful extras from The Blitz Club who were even more flamboyant than Sal Solo, the video was rotated on MTV in America. As a result, singer Kim Carnes became a fan and when she released her New Romantic friendly cover of Jackie De Shannon's cult country tune 'Bette Davis Eyes', its video was heavily based on 'Guilty', using the same set and director.
CLASSIX NOUVEAUX finally got the hit they deserved when 'Is It A Dream?' reached No11 in the UK singles charts in 1982. From their second album 'La Verité' and more optimistic than their earlier work, its brassy Stevie Wonder-inspired synth riff and Mik Sweeney's funky fretless bass kept things upbeat and immediate while Gary Steadman's Roland guitar synths and a vocoder triggered from an organ rhythm unit also featured prominently.
The success led to Liberty Records increasing the budget for the third CLASSIX NOUVEAUX album 'Secret' to enable Alex Sadkin, who had worked with THOMPSON TWINS and DURAN DURAN, to produce. However, record company politics intervened and the band were dropped. Although the album was released in 1983 without much fanfare, 'Secret' captured a more exotic sound palette with the sumptuous ballad 'Never Never Comes' becoming a cult favourite in Eastern Europe.
With all the uncertainty and upheaval, Sal Solo re-embraced his Roman Catholic faith and following a pilgrimage to San Damiano in Italy where the Miracle of St Francis of Assisi took place, released 'San Damiano (Heart and Soul)' in 1984; it eventually hit the high of No15 in the UK and No1 in Poland. CLASSIX NOUVEAUX were no more, until now…
Thanks to the wonders of the world wide web and remote recording, the classic CLASSIX NOUVEAUX line-up of Sal Solo, BP Hurding, Mik Sweeney and Gary Steadman reunited in 2021. Initially testing the water with a new version of 'Inside Outside' from 'Night People', the quartet have recorded 7 new songs for 'Battle Cry', their first brand new studio album in 40 years.
Sal Solo said: "The reason this project came about after 40 years is really because of the fans. About 10 years ago, some of the Classix fans were making Facebook pages but it didn't really come to our attention until a couple of years back. We realised these people are really dedicated and decided to give them a kind of birthday present. I said to the guys 'Why don't we do a recording together and surprise the fans?' Everybody said yes… and so we did a quick remake of one of our old songs 'Inside Outside' and to our surprise everyone's immediately talking about new material!"
Appropriately, that first fruit of labour 'Fix Your Eyes Up' opens the album and it is appealing as a mature but classic CLASSIX NOUVEAUX song. 'Battle Cry' though is 6/8 prog pop that could be IT BITES with evangelical messages that reflect Sal Solo's continuing role in the church. With Gregorian overtones, the soft 'Wretched' continues the theme and explores spiritual concerns in the face of sin.
'Final Symphony' takes its lead from LED ZEPPELIN and latter day Gary Numan in a goth rocker laced with haunting synthetic tones. But despite lyrically referencing the hit song titles of their synth-led contemporaries, 'No Do Overs' is a surprise ballad that begins acoustic; a reflection of the days time erased, overtones of 'A Whiter Shade Of Pale' or JS Bach's 'Air On A G string' are thrown in, depending on your way of thinking.
Lyrically inspired by the end of The Book of Revelations, 'Revelation Song' is a mid-paced synth-metal number with fantasia imagery and folk brass drama added to the pot while a rework of 'Never Never Comes' offers lento funk. Solo is known have wished that he recorded 'Is It A Dream?' at a much slower tempo and this has no doubt had a bearing on the 21st Century version of 'Inside Outside' which kickstarted the reunion. Turned into something more atmospheric with VST chorals, its ironically sounds more like the original 'Never Never Comes'.
The lengthy album closer 'Colour Me The Sky' continues the steadfast mood of the two reworked Classix favourites but in true prog style, it takes an about turn into explosive heavy metal and traditional six string sections, complete with assistance from virtual choirs and orchestration.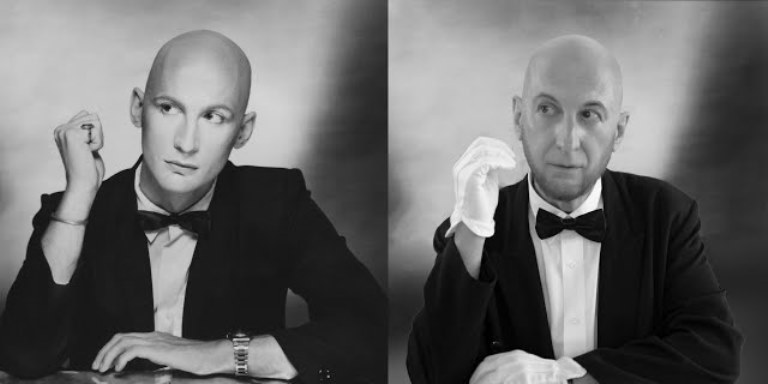 CLASSIX NOUVEAUX fans the world over will be very happy that they have been gifted a new record by a band who undoubtedly should have had at least the same success and cultural recognition as the Grammy Award winning A FLOCK OF SEAGULLS. Vocally, the theatrics are dialled down and musically, this is largely not the Classix of the past. As Sal Solo says in the 'Battle Cry' CD booklet notes: "If the music can speak to the fans as they are today, then we'll be happy. It can still be a soundtrack for their lives, but not their lives in adolescence, it's their lives as mature adults."
Those who may have perhaps passed over their canon back in the day or are new to CLASSIX NOUVEAUX can listen back online to some excellent music thanks to the wider profile that will be accorded thanks to the release of 'Battle Cry'. The internet is the reason why this album exists and why the music of CLASSIX NOUVEAUX will still be talked about today.
---
'Battle Cry' is released by Cherry Red Records as a clear vinyl LP and CD, information at https://www.cherryred.co.uk/artist/classix-nouveaux/
Digital download available from https://classixnouveaux.bandcamp.com/album/battle-cry
https://www.facebook.com/groups/16638989354
---
Text by Chi Ming Lai
16 November 2023