Founded in 2006 by Johnny Jewel and Mike Simonetti, Italians Do It Better is an independent record label based in West Hollywood making music and art with a strong visual identity, emphasising the cinematic thread running through its ethos.
GLASS CANDY, the duo featuring Johnny Jewel and Ida No had released their first album 'Love Love Love' through Simonetti's Troubleman Unlimited in 2002, but the pair saw potential for a platform that offered more electronically tinged night music, free of interference and scheduling.
Italians Do It Better built itself initially around Johnny Jewel's musical projects GLASS CANDY, CHROMATICS and then DESIRE whose 2009 self-titled album was to become an acclaimed favourite; the combo's front woman Megan Louise would later become Jewel's partner and the label's president.
Before then CHROMATICS' singer Ruth Radelet was romantically involved with Jewel and their evolving dynamic from the debut album 'Night Drive' right up to the long delayed 'Dear Tommy' has kept followers of both the band and label waiting… but one relationship that was unable to be maintained was with Mike Simonetti who parted ways with the label in 2014.
The profile of Italians Do It better has been boosted a number of key soundtrack inclusions; the tracks 'Tick Of The Clock' by CHROMATICS and 'Under Your Spell' by DESIRE were both used in the 2011 Ryan Gosling film 'Drive', while the actor's 2014 directorial debut 'Lost River' featured a score composed by Johnny Jewel.
But for 'Twin Peaks: The Return' in 2017, David Lynch handpicked CHROMATICS to perform their ethereal 2014 single 'Shadow' at the Roadhouse for a scene in Episode 2. Meanwhile material from Johnny Jewel's 'Windswept' was included alongside new music from the original series composer Angelo Badalamenti, its sound of "time wasted" fitting in perfectly with the surrealist drama.
Over the past few years, Italians Do It Better has expanded beyond its core roster and signed a number of new acts from all around the globe. Acting like a creative director, Johnny Jewel carefully considers the label's aesthetic, writing and producing for many of the artists, ensuring a considered continuity of ambience throughout its output.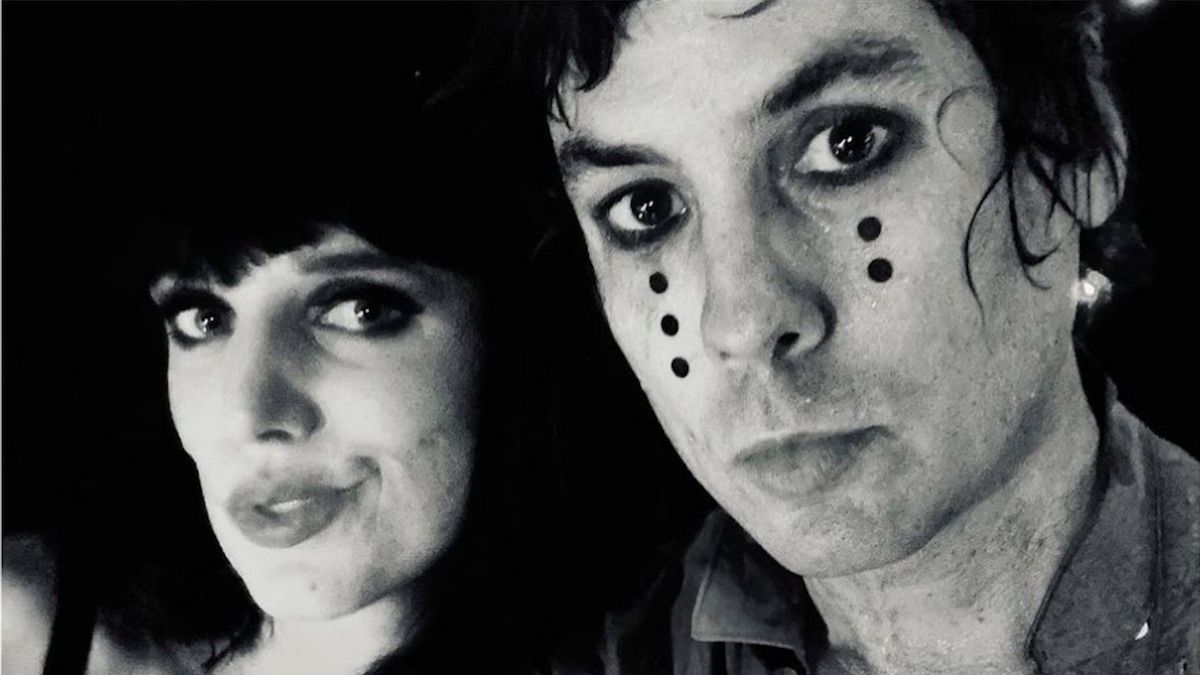 As part of their diversification, Italians Do It Better have also released demo recordings of now well-known tracks by Fred Ventura and Julee Cruise.
The surprise signing of Swedish cult favourite Sally Shapiro following a 2016 retirement signalled wider ambitions but this news this was countered by CHROMATICS announcing they were disbanding.
The past 18 months has seen Italians Do It Better enter one of its most prolific periods yet, while maintaining its high quality. Known for their 'After Dark' series of compilations, the label recently paid a 63rd birthday tribute to Madonna (who inspired the label's name via a T-shirt slogan "Italians Do It Better" in the 'Papa Do Preach' video) with a collection of in-house covers.
ELECTRICITYCLUB.CO.UK presents by way of a Beginner's Guide, a selection from the Italian Do It Better catalogue, placed in yearly, then alphabetical order subject to a restriction of one track per artist moniker.
---
GLASS CANDY Etheric Device (2007)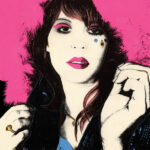 Formed in Portland by Ida No and Johnny Jewel, the second GLASS CANDY album 'B/E/A/T/B/O/X' was among the first long players released on Italians Do It Better. Its compendium of dysfunctional electro-disco featured highlights such as 'Beatific'. But the sharp mantric cascade of 'Etheric Device' saw Ida No channel a startled cross of Debbie Harry, Lene Lovich and Cyndi Lauper over bursts of rumbling synthbass. A third album 'Body Work' was announced in 2012 but remains unreleased.
Available on the GLASS CANDY album 'B/E/A/T/B/O/X'
https://italiansdoitbetter.com/glass-candy/
---
SYMMETRY Thicker Than Blood (2011)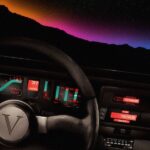 Johnny Jewel was originally commissioned with CHROMATICS drummer and synthesist Nat Walker to provide an electronic soundtrack for 'Drive'. But his work was not used and replaced by Cliff Martinez. So Jewel reworked the music and other abstract archive material as 'Themes For An Imaginary Film'. Using the moniker SYMMETRY, the instrumental 'Thicker Than Blood' was one of the standouts Meanwhile, one track turned into a song was 'Streets Of Fire' which featured the vocals of Ruth Radlett.
Available on the SYMMETRY album 'Themes For An Imaginary Film'
https://italiansdoitbetter.com/symmetry/
---
CHROMATICS Looking For Love (2013)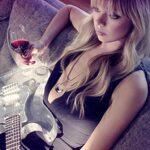 While their fourth album 'Kill For Love' showcased CHROMATICS cross of NEW ORDER styled indie guitar pop and synthesized grandeur, 'Looking For Love' was a dark slice of John Carpenter-inspired electronic disco lento at 103 BPM, with Ruth Radlett offering more of a tone of resignation rather than her trademark her wispiness. Originally, it was one of three new songs by CHROMATICS on the 'After Dark 2' collection featuring a selection of the Italians Do It Better roster.
Available on the CHROMATICS single bundle 'Looking For Love'
https://italiansdoitbetter.com/chromatics/
---
JOHNNY JEWEL featuring SAOIRSE RONAN Tell Me (2014)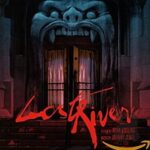 Undeterred by his frustrating experience working on 'Drive', Johnny Jewel agreed to provide the score for 'Lost River', the directorial debut of Ryan Gosling. A sparse ballad of innocence, 'Tell Me' was its undoubted highlight and sung in the film by Saoirse Ronan as her character Rat. The actress had never sung before and her contribution was recorded in two takes with a single microphone and no headphones. This nervous tension presented a wonderful 'Twin Peaks' vibe and a chilling if emotive ambience.
Available on the JOHNNY JEWEL album 'Lost River (Original Motion Picture Score)'
https://italiansdoitbetter.com/johnny-jewel/
---
TESS ROBY Catalyst (2018)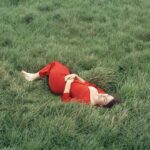 The contralto folktronica of Tess Roby was something of a departure for the Italians Do It Better stable. Born to musician parents, Roby dedicated the 'Beacon' album to her father and built her songs around the understated tones of a Roland Juno 106, allowing room for her vocals to take centre stage. 'Catalyst' was the album's key reflective ode and provided an expansive earthy quality in its minimalism. She is also a photographer and a member of the danceable dreampop trio DAWN TO DAWN.
Available on the TESS ROBY album 'Beacon'
---
DOUBLE MIXTE Romance Noire (2019)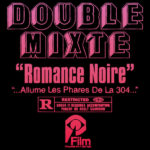 Originally a duo comprising Thomas Maan and Clara Apolit, brooding Parisians DOUBLE MIXTE projected themselves as a modern day Serge Gainsbourg and Jane Birkin but with a lively techno backbone that was especially evident on their debut Italians Do It Better single 'Romance Noire'. The Gauloises flavoured film noir synergy came over in a combination of feminine Gallic prose over fat bursts of synths for a dark disco soundtrack that had decadent cool written all over it.
Available on the DOUBLE MIXTE EP 'Romance Noire'
https://www.instagram.com/doublemixte/
---
HEAVEN Truth Or Dare (2019)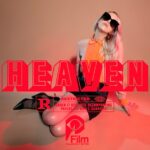 The mysterious HEAVEN first came to wider attention with the 'Lonesome Town' EP featuring the hauntingly breathy 'It's Not Enough' and a funereal paced cover of the Ricky Nelson title ballad that captured the fragility of the broken heart. Fronted by the enigmatic allure of singer and keyboardist Aja, the brilliant 'Truth Or Dare' sounded like CHROMATICS but with more synths and drum machine. Perhaps unsurprisingly, closer scrutiny revealed that HEAVEN was another project helmed by the ubiquitous Johnny Jewel.
Available on the HEAVEN single bundle 'Truth Or Dare'
https://italiansdoitbetter.com/heaven/
---
ORION I Want You So Bad (2020)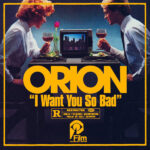 Inspired by Cyberpunk and Giallo cinema, ORION are the enigmatic Rhode Island duo of Orion Dommisse and John-Paul Sullivan. Their second single 'I Want You So Bad' was a wonderful Italo-inspired slice of "Cybernetic Noir" produced by Johnny Jewel where the breathy inter-galactic desire was so hot that "I flew from space to love you". The follow-up single 'Higher' was another noteworthy Eurocentric offering with an airy and alluring feminine disposition.
Available on the ORION single bundle 'I Want You So Bad'
https://www.instagram.com/orion_cartoonland/
---
CAUSEWAY We Were Never Lost (2020)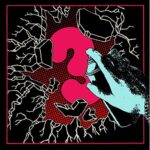 Also produced by Johnny Jewel, West Coast synthwave duo CAUSEWAY are Allison Rae and Marshall Watson. With a deep vocal resignation augmented by the tick of the clock and a foggy electronic disposition, 'We Were Never Lost' premiered on the 'After Dark 3' compilation. The duo kept up the standard with its more dreampop-laden follow-up 'Hide & Seek' while their most recent singular offering was a cover of NEW ORDER's 'Your Silent Face'.
Available on the compilation 'After Dark 3' (V/A)
https://www.instagram.com/weare_causeway/
---
DESIRE Escape (2020)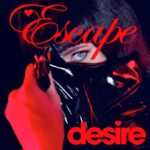 The brazen and provocative sass of DESIRE fronted by Megan Louise presents the more playful side of Italians Do It Better compared with the ice maiden persona of Ruth Radlett. This was more than demonstrated on a saucy if faithful cover of NEW ORDER's 'Bizarre Love Triangle'. But crossing the Italo-influenced electronic pop of Manchester's finest with BANANARAMA, the charming follow-up single 'Escape' did as its title suggested, offering delightful escapism for the dancefloor.
Available on the DESIRE single 'Escape'
https://www.instagram.com/Desire_musicofficial/
---
BARK BARK DISCO Get Up & Run (2021)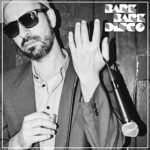 If PET SHOP BOYS had remixed THE JESUS & MARY CHAIN, then it might have sounded a bit like BARK BARK DISCO. Maltese producer Ian Schranz is the man behind the glitterball canine moniker and 'Get Up & Run' was an optimistic rallying call to overcome lockdown fatigue where "You've gotta get back to the other side". As well as recording his own material, BARK BARK DISCO is also an occasional collaborator of label mate and neighbour JOON.
Available on the BARK BARK DISCO single 'Get Up & Run'
---
JORJA CHALMERS I'll Be Waiting (2021)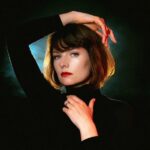 If there is an artist that encapsulates the nocturnal cinematic aesthetic of Italians Do It Better, then it is Australian multi-instrumentalist Jorja Chalmers. Her debut album 'Human Again' captured a lonely hotel room comedown but the second long player 'Midnight Train' presented more refinement, structure and vocals. Driven by a drum mantra in the vein of Bill Ward from BLACK SABBATH with expressive sax straight out of 'Neuköln', she captured a decadent European chill on the wonderfully windswept 'I'll Be Waiting'.
Available on the JORJA CHALMERS album 'Midnight Train'
https://www.instagram.com/jorjachalmers/
---
DLINA VOLNY Bipolar (2021)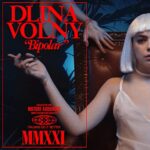 Inspired by the spectre of the former Soviet Union, Minsk trio DLINA VOLNY explore post-punk with a dance beat not unlike NEW ORDER. Having already had two albums already under their belt and singing in English with an inherent Eastern Bloc gloom in Masha Zinevitch's vocals throughout their Italians Do It Better period, their fifth single for the label 'Bipolar' was dark disco with plenty of synth and mystery that asked "But what is it like being on the border?".
Available on the DLINA VOLNY single 'Bipolar'
https://www.instagram.com/dlina_volny/
---
GLÜME Get Low (2021)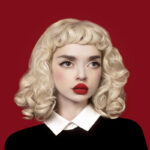 If Lana Del Rey is the "Gangster Nancy Sinatra", then Los Angeles-born GLÜME is the self-styled "Walmart Marilyn Monroe". 'Get Low' was an intriguing slice of accessible avant pop about the high of falling for someone and how brain chemistry and nervous systems are affected. Applying some rumbling electronic bass, stabbing vintage synths and simple but prominent digital drum beats, 'Get Close' sounded not unlike an experimental hybrid of OMD and LADYTRON!
Available on the GLÜME album 'The Internet'
https://www.instagram.com/babyglume/
---
JOON ET (2021)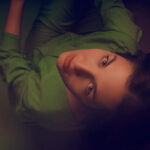 JOON is the artist formally known as YEWS and the musical vehicle of Maltese producer Yasmin Kuymizakis. With many voices in her head, the blippy avant pop 'ET' comes over like an oddball variant on Berlin-based Nordic duo ULTRAFLEX; with wonderfully eerie Theremin tones that make the concoction creepy yet fun, this inviting lo-fi number was used in a digital fashion show for the Nintendo simulation game 'Animal Crossing', adding to its aural surrealism.
Available on the JOON album 'Dream Again'
---
JUNO FRANCIS & ALEJANDRO MOLINARI Symmetry (2021)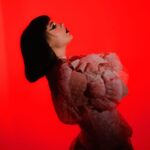 Angelica Ranåsen and Jacob Fagerstål are Berlin-based Swedish duo JUNO FRANCIS who had released several synthpop singles on Finland's Solina Records. But on teaming up with Venezuelan producer Alejandro Molinari, they became much more danceable and 'Symmetry' offered a sensual electro-funkiness that fitted in with the international disco aspirations of Italian Do It Better. Glamorous, hypnotic and decadent, the video was filmed in the notorious KitKatClub located in the Mitte suburb of the former Mauerstadt.
Available on the JUNO FRANCIS & ALEJANDRO MOLINARI single 'Symmetry'
https://www.instagram.com/junofrancis/
---
MOTHERMARY Pray (2021)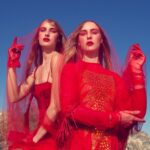 Inspired by the Prayer of the Blessed Virgin, the strikingly photogenic twins Elyse and Larena are like real-life 'Twin Peaks' characters, the backstory being that they escaped their strict Mormon family in remote Montana and uprooted to Brooklyn. Sounding a bit like Anglo-German art pop duo KALEIDA but with an acid house squelch, 'Pray' was their most provocative offering to date with gritty references to a "sacrificial offering" and confirmation that "We'll pray for you…"
Available on the MOTHERMARY single 'Pray'
---
RAMXES Bibliotech Virus (2021)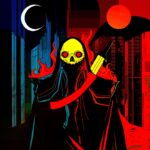 Another diversion for Italians Do It Better, RAMXES is a producer based in Texas with a background in hip-hop and rap who favours using Sequential Prophet Rev2 and Prophet 12 synths. The self-proclaimed "Dystopic Cowboy" combines house and glitch from within a video game mindset, a combination that is in its fullest flow with the sinister but infectious 'Bibliotech Virus'. The parent album 'Deep Crimson' contained another 11 pieces of relentless electronic drive.
Available on the RAMXES album 'Deep Crimson'
---
With special thanks to Frankie Davison at Stereo Sanctity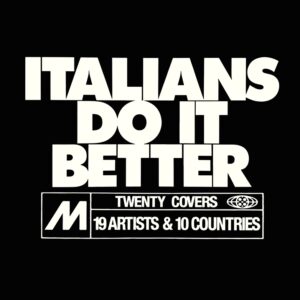 The Madonna tribute album 'Italians Do It Better' featuring 20 covers by 19 artists is now available via all the usual online platforms
https://italiansdoitbetter.com/
https://www.facebook.com/ITALIANSDOITBETTER
https://www.instagram.com/italiansdoitbetter/
https://www.youtube.com/c/ItaliansDoItBetterMusic
ELECTRICITYCLUB.CO.UK's IDIB playlist 'GLI ITALIANI LO FANNO MEGLIO' can be streamed at https://open.spotify.com/playlist/6HPhf1yptwaN6UiHDqzFI6
---
Text by Chi Ming Lai
24th August 2021