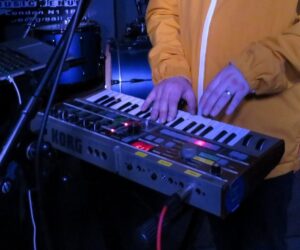 Despite the general appetite for nostalgia with boxed sets and coloured vinyl of classic albums hogging the pressing plants, there was a lot of excellent new music released in 2021.
The quality of individual tracks released in 2021 was extremely high but at the end of the day, only 30 songs can be selected as a snapshot of the calendar year. As Monica Geller in 'Friends' once said, "Rules are good, rules help control the fun" – rules, routine and structure = creativity and fun ?
So the highly commended group who did not quite make ELECTRICITYCLUB.CO.UK's 30 songs of 2021 includes Tobias Bernstrup, David Cicero, Alice Hubble, Michael Oakley, Jason Priest, Nina, Eric Random and Kat Von D's duet with Peter Murphy, along with SIN COS TAN, FIAT LUX, LONELADY, GLITBITER, KNIGHT$, PEAKES, DESIRE, SOFTWAVE, XENO & OAKLANDER, BUNNY X, PISTON DAMP, FRAGRANCE. and HANTE.
So here are ELECTRICITYCLUB.CO.UK's 30 songs of 2021, presented as usual alphabetically by act with a restriction of one song per artist moniker.
---
ACTORS Love U More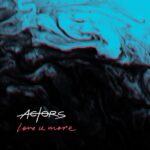 Thanks to the recruitment of new bassist Kendall Wooding, the male-to-female ratio of ACTORS has equalled up and altered their dynamic. The vocal duality between guitarist Jason Corbett and keyboardist Shannon Hemmett aka LEATHERS takes an increased role in the band's developing sound. With the brooding baritone counterpointed by girly soprano and male falsetto to provide an uneasy uplift to the gloomy domino dance, 'Love U More' was a statement of intent like a goth DURAN DURAN with metronomic rhythms and eerie synths.
Available on the album 'Acts Of Worship' via Artoffact Records
https://www.actorstheband.com/
---
BAND ELECTRONICA featuring MIDGE URE Das Beat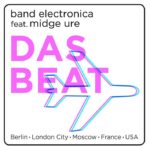 Midge Ure finally launched his BAND ELECTRONICA project as a recording entity with 'Das Beat', a glorious slice of Teutonic robopop in collaboration with Wolfgang Flür. With "Beats through wires, beats through walls", the icy motorik bossa nova was complimented by a blisteringly catchy synth hook in the classic Kling Klang tradition and harked back the Glaswegian's days hearing KRAFTWERK at The Blitz Club and making music with VISAGE and ULTRAVOX. Dancing is a given to the synthesizer rhythm.
Available on the single 'Das Beat' via BMG Rights Management
---
JORJA CHALMERS Rhapsody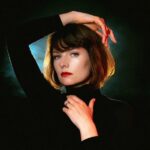 Although a seasoned musician as the sax and keyboard player for Bryan Ferry over the past 10 years, Australian multi-instrumentalist Jorja Chalmers did not release her first album until 2019. The superb take on SIOUXSIE & THE BANSHEES 'Rhapsody', an orchestrated gothic epic off their ninth album 'Peepshow', featured an intriguing electronic warble within its stripped down arrangement. From its claustrophobic cocoon, Chalmers sounded trapped inside an unsettling icy soundscape of synthetic strings and choirs.
Available on the album 'Midnight Train' via Italians Do it Better
https://www.instagram.com/jorjachalmers/
---
CLASS ACTRESS Saint Patrick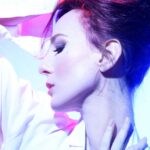 CLASS ACTRESS is the nom de théâtre of one-time Giorgio Moroder protégée Elizabeth Harper. Releasing a new EP 'Sense Memory' which initially featured three cover including THE SMITHS' 'Ask' but steadily expanded with new material, the percussive 'Saint Patrick' featured an array of infectious synth hooks while Harper's richly passionate vocal over some strident keyboard work combined like Nerina Pallot fronting BOY HARSHER for a brilliant slice of modern electronic pop.
Available on the EP 'Sense Memory' via Terrible Records
---
HATTIE COOKE I Get By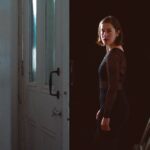 Perhaps more intentionally pop than Hattie Cooke has ever been before on her previous two long playing outings, an intimate gravitas comes with the expanded electronic texturing on her third album 'Bliss Land' and this is undoubtedly stamped on its opening song. The hypnotic 'I Get By' was superb with ringing hooks, sweeping soundscapes and airy understated vocals that wouldn't have sounded out of place on an Italians Do It Better 'After Dark' compilation.
Available on the album 'Bliss Land' via Castles In Space
https://twitter.com/hattiecooke
---
DANZ CM Human Existence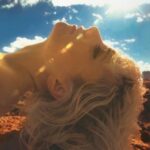 'The Absurdity of Human Existence' is the debut album by DANZ CM, the artist formally known as COMPUTER MAGIC. New York based Danz Johnson is the synth girl behind both vehicles with a passion for the development of the electronic music. Reflecting the album's title, the total melancholic brilliance of 'Human Existence' sees our heroine make a sombre declaration that "you can't save me, I can't save you" in a manner reminiscent of CHROMATICS meeting OMD.
Available on the album 'The Absurdity Of Human Existence' via Channel 9 Records
---
DAWN TO DAWN Care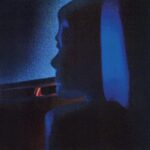 Danceable dreampop trio DAWN TO DAWN feature in its line-up Tess Roby who released her debut album 'Beacon' on Italians Do It Better. Also featuring Adam Ohr and Patrick Lee with their Minimoog, Roland System 100, Roland Juno 60 and Korg 700s armoury, 'Care' was written on a cold winter's night and unsurprisingly captures that mood. Nocturnal yet rhythmic, Roby's alluring folk-tinged vocal offsets the various synthetic overtures for a mysterious weightless quality.
Available on the single 'Care' via https://dawntodawn.bandcamp.com/track/care
https://www.facebook.com/dawntodawnmusic
---
DEVOIR Mercer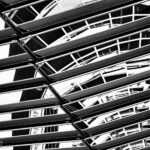 Leeds based duo DEVOIR comprise of Imogen Holmes who released the impressive 'Lines' EP as IMI and Jacob Marston. A product of lockdown, although 'Mercer' is entirely electronic, it differs slightly from IMI in its four-to-the-floor construction. So imagine GOLDFRAPP at an Alpine rave in the Hornlihutte basecamp next to The Matterhorn. As the cinematic techno builds, the magnificent voice that graced IMI soars and shines, expressing itself at the extremes of alluring spoken word and piercing high soprano.
Available on the single 'Mercer'
https://www.facebook.com/wearedevoir
---
DIAMOND FIELD feat BELINDA BRADLEY A Kiss Apart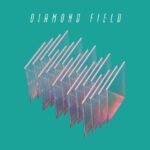 DIAMOND FIELD is the musical vehicle of Andy Diamond, the New York based Kiwi who, looks to studio icons such as Hugh Padgham, Rupert Hine and Peter Wolf as his heroes. With a backing track like NEW ORDER's 'Your Silent Face' reworked by OMD, 'A Kiss Apart' is superb and sees a velvet performance by Belinda Bradley of New Zealand collective SELON RECLINER; akin to the other Belinda, Ms Carlisle crossed with Marcella Detroit there is a gorgeous chorus and some great synth interventions recalling lost Mute trio PEACH.
Available on the album 'Diamond Field' via Sofa King
https://diamondfieldmusic.com/
---
DLINA VOLNY Bipolar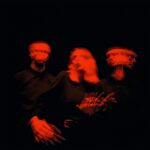 Inspired by the spectre of the former Soviet Union, Minsk trio DLINA VOLNY explore post-punk with a dance beat not unlike NEW ORDER. Having already had two albums already under their belt and singing in English with an inherent Eastern Bloc gloom in Masha Zinevitch's vocals throughout their Italians Do It Better period, their fifth single for the label 'Bipolar' was dark disco with plenty of synth and mystery that asked "But what is it like being on the border?".
Available on the album 'Dazed' via Italians Do It Better
https://www.instagram.com/dlina_volny/
---
LAURA DRE All Day, All Night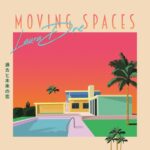 With her mix of modern synthpop and synthwave coupled to her deep nonchalant vocals, Laura Dre captures the rainy dystopian air of 'Blade Runner', but with a sexy enigmatic allure and a mischievously wired groove that wouldn't go amiss in a West Berlin nightclub. The glorious uptempo disco number 'All Day, All Night' offers great crossover potential; drenched in sparkle and a delicious percussive base. It's a number for fans of early PET SHOP BOYS, complete with a classic Tennant / Lowe styled instrumental middle eight.
Available on the album 'Moving Spaces' via Outland Recordings
---
DURAN DURAN Featuring CHAI More Joy!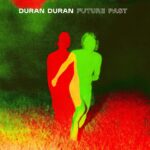 Celebrating 40 years as recording artists, DURAN DURAN released their 15th studio album 'Future Past' in a "live for the moment" reference of how something today can become a cherished memory in times to come. The chiptune inspired 'More Joy!' was reminiscent of past glories, its syncopated disco poise capturing DURAN DURAN at what they do best and with hypnotic electronics offset by a wonderful bass guitar run and chants by Japanese rock band CHAI, its exuberant manner presented the right dose of escapism.
Available on the album 'Future Past' via Tape Modern / BMG
---
GLÜME Get Low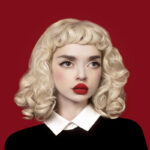 Like a tattooed Marilyn Monroe dropped into Twin Peaks, GLÜME is a shimmering new starlet in the Italians Do It Better stable. From her debut album 'The Internet', 'Get Low' was an intriguing slice of accessible avant pop about the high of falling for someone where brain chemistry and nervous systems are affected. Applying some rumbling electronic bass, stabbing vintage synths and simple but prominent digital drum beats, 'Get Low' sounded not unlike an experimental hybrid of OMD and LADYTRON!
Available on the album 'The Internet' via Italians Do It Better
https://www.facebook.com/babyglume
---
ROBIN HATCH Airplane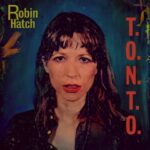 Made using the T.O.N.T.O. synth complex created Malcom Cecil and Robert Margouleff which was made famous by Stevie Wonder, the same titled album is the fifth solo body of work by the Toronto-based neoclassical composer and multi-instrumentalist Robin Hatch. The sinister 'Airplane' took shape around an avant garde soundscape. Utilising the talents of doom metal violinist Laura Bates of VOLUR alongside the synthetic strings and hypnotic generative blips, this encapsulated an unsettling gothic grandeur.
Available on the album 'T.O.N.T.O.' via Robin Records
https://twitter.com/robinhatch
---
ITALOCONNECTION featuring ETIENNE DAHO Virus X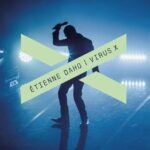 For Italian musician veterans Fred Ventura and Paolo Gozzetti, the ethos of ITALOCONNECTION is "to sound vintage in a modern way". The superb 'Virus X' featuring French veteran Etienne Daho sprung a surprise as a suave slice of Gallic synthwave. With its downbeat verse and an emotive chorus, this was as a fitting musical document of the past year and half's tensions while using toxic personal relationships as a poignant lyrical analogy.
Available on the album 'Midnight Confessions Vol1' via Bordello A Parigi
https://www.facebook.com/italoconnection
---
JAKUZI Hiç Işık Yok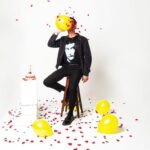 Hailing from Turkey, JAKUZI's Italo flavoured song 'Hiç Işık Yok' saw the usual cowbells substituted by processed pots and pans, while the mix of classic brassy tones and chilling synth pads blended to create something rather unusual and extraordinary. Working with Maurizio Baggio who mixed the most recent albums by BOY HARSHER and THE SOFT MOON, the Italian producer turned what had been a gothic futureless mood piece with a sombre vocal intonation into a dark but catchy electronic disco number.
Available on the EP 'Açık Bir Yara' via City Slang
https://www.facebook.com/jakuz1/
---
JOON Good Times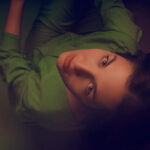 2021 was a year craving for more 'Good Times' and JOON, the electronic solo project from Maltese producer Yasmin Kuymizakis did her best to remember them. Another recent signing to Italians Do It Better, she reflected on "The way you sing your songs and make me dance, the way you take a chance on a little romance" before affirming "You remind me of the good times". It all captured a charming innocence in a dreamy Mediterranean take on Japanese City Pop.
Available on the album 'Dream Again' via Italians Do It Better
---
КЛЕТ Eternity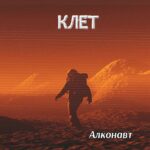 КЛЕТ is a music project of Bohemian-born composer and producer Michal Trávníček. Primarily celebrating the Soviet space programme with its impressive series of firsts, while the 'Alconaut' album's pivotal track was its opener 'Gagarin's Start' which honoured the handsome hero who was the first man in space as he prepared for lift-off, the spacey Sovietwave mood over 13 tracks made for an enticing listen. The sparkling sparseness of 'Eternity' with its stuttering vintage drum machine provided another highlight.
Available on the album 'Alconaut' via https://claat.bandcamp.com/album/
https://www.instagram.com/kletwave/
---
LEATHERS Reckless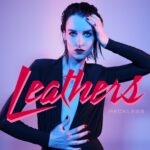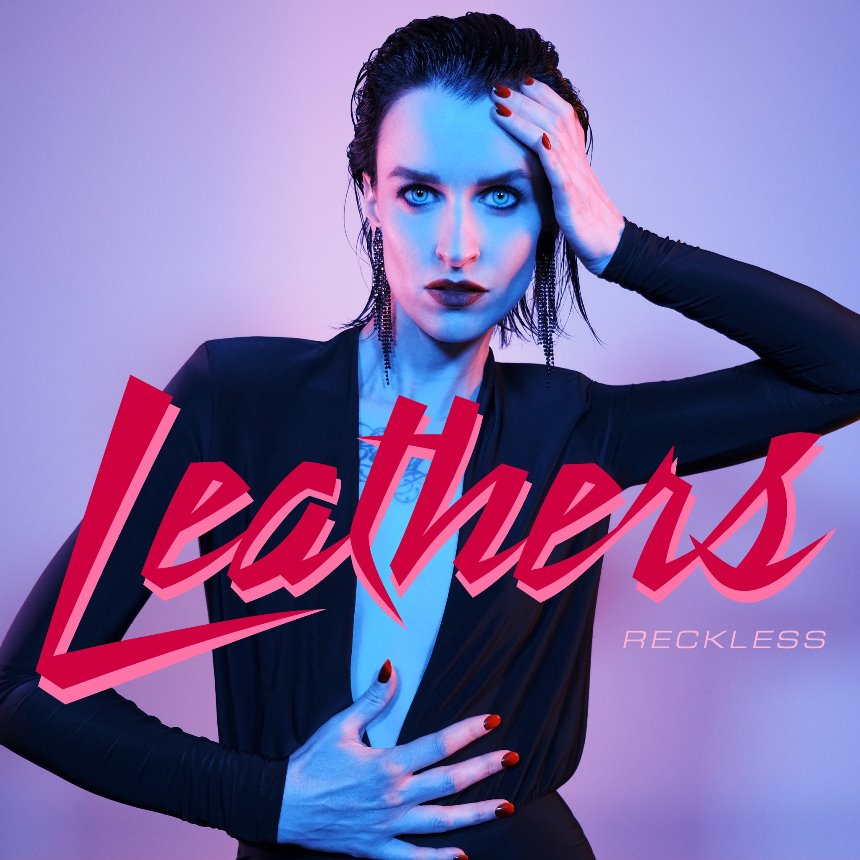 LEATHERS is the more synth focussed solo project from ACTORS keyboardist Shannon Hemmett. The undoubted highlight of her debut 'Reckless' EP was the title song. Resigned and accepting, she was still alluring in her voicing despite the heartbreak of her love being so cruel and dangerous. A rather lovely slice of synthpop in that classic melancholic vein with an infectious steadfast motorik beat, it again showed that Canada again was leading the way in the modern version of the form.
Available on the EP 'Reckless' via Artoffact Records
https://www.leatherstheband.com/
---
CATHERINE MOAN Drop It!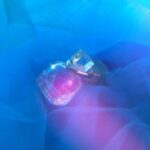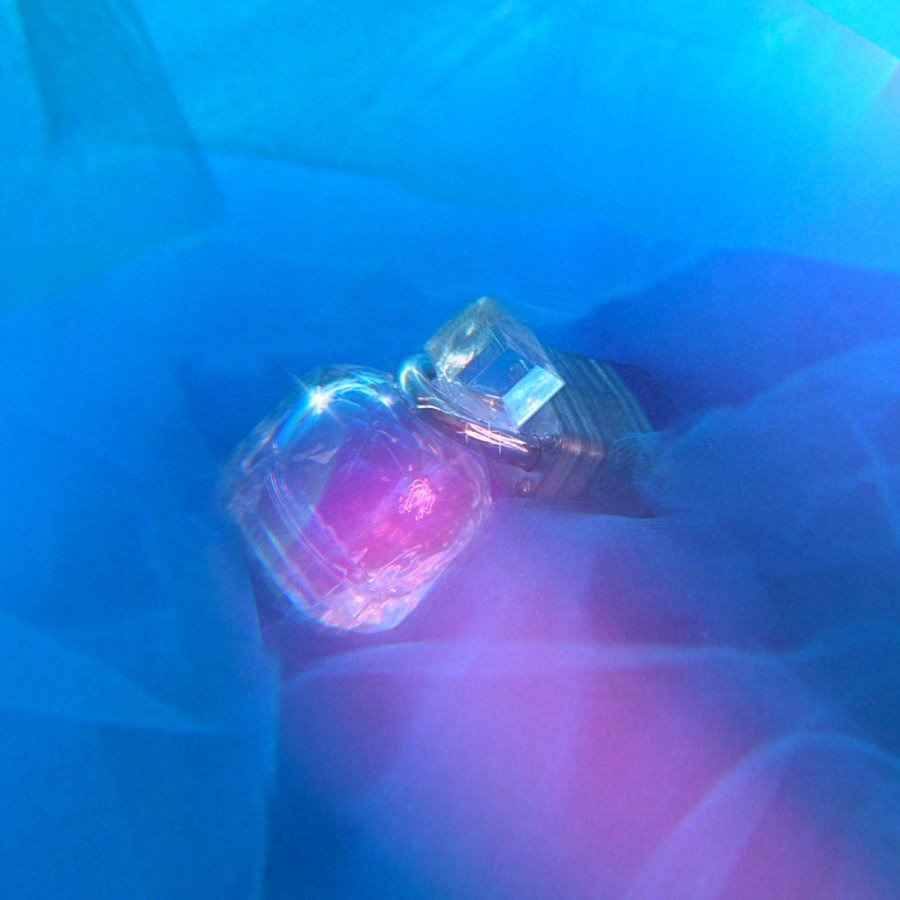 Having treated the world with her charming cover of the Alan Wilder penned DEPECHE MODE B-side 'Fools', Philadelphian songstress CATHERINE MOAN launched her debut album with the self-composed 'Drop It!', song craving the joy of nightlife after a year of lockdown confinement. Dreamily floating over a classic four chord progression with an eerily sombre apocalyptic understatement, 'Drop It!' channelled her innocent sound in the manner of ELECTRIC YOUTH meeting STRAWBERRY SWITCHBLADE and MARSHEAUX via her own bedroom aesthetic.
Available on the album 'Chain Reaction' via https://catherinemoan.bandcamp.com/album/chain-reaction-2
https://www.facebook.com/Catherine-Moan-105421111625150
---
KARIN MY Loop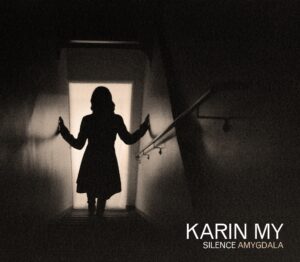 While Karin My has been working with TWICE A MAN and MACHINISTA over the last ten years, it was only in 2019 that she stepped out to front her own traditionally derived electronic songs. A steadfast drum machine propels 'Loop' while sweeping symphonic melodies in the vein of ULTRAVOX accompany the despairing resignation. The closing computer generated female speech declaring "identification – procedure – quote – hyphen – perform – display – go to – loop – full stop – execute" added to the dystopian unsettlement.
Available on the album 'Silence Amygdala' via Ad Inexplorata
---
NATION OF LANGUAGE This Fractured Mind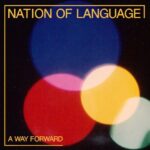 Using a rigid motorik backbone and capturing a danceable ethereal shudder, 'This Fractured Mind' breathed new life via its sprightly synth tones in a reference to the past. Although there was also some frenetic bass guitar grit to provide a hint of claustrophobia, the machines that had only been friends previously became family in the NATION OF LANGUAGE sound. Dealing with the spectre of unrealised dreams and jealousy towards more successful others, by the end of 'This Fractured Mind', any inferiority complex is countered with hopeful acceptance.
Available on the album 'A Way Forward' via Play It Again Sam
https://www.nationoflanguage.com/
---
NORTHERN LITE Ich Fürchte Nein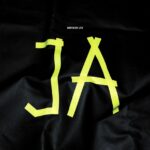 The project of Andreas Kubat and Sebastian Bohn, the 2001 NORTHERN LITE single 'Treat Me Better' was a cult favourite on the electroclash scene. Translating as "I don't think so…", Kubat reflected on enforced isolation and staying sane. In a chorus that could be roughly interpreted: "You can't be happy and by liked by everyone at the same time", 'Ich Fürchte Nein' was a delightfully catchy synthpop tune with a bright and jolly melodic section contrasted by a vocal of a more anxious disposition.
Available on the album 'Ja' via UnaMusic
---
GARY NUMAN The Chosen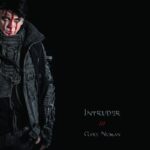 While 'Savage' depicted a deserted post-apocalyptic world, clad in darkness, The Ade Fenton produced 'Intruder' saw Planet Earth react to human kind's self-destructive misdemeanours by unleashing a virus! "It feels betrayed, hurt and ravaged. Disillusioned and heartbroken it is now fighting back" said Gary Numan poignantly.  'The Chosen' was fast paced synth rock and filled with pleading messages embroiled in frustration and despair, asking "Do you need one more sign?" and "Can you see, or are you so blind?"
Available on the album 'Intruder' via BMG
---
MARK REEDER & FIFI RONG Figure Of 8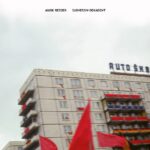 Mark Reeder first met Fifi Rong who at the Berlin Kraftwerk in 2016 when she was singing in concert with Swiss trailblazers YELLO. From his album 'Subversiv-Dekadent' , the opening track 'Figure of 8' was a magical new collaboration between the two with a cinematic backdrop of sparse piano and glistening sequences over which the exquisite Chinese songstress added her distinctive air of mystery to a more metronomic rhythm construction than perhaps heard on her own work.
Available on the album 'Subversiv-Dekadent' via MFS
---
R. MISSING Crimeless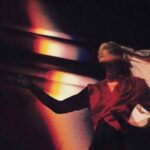 New York City-based darklings R. MISSING are fronted by Sharon Shy, a vocalist with an elegant Jane Birkin-like presence while the studious Toppy Frost does the music. 2020's 'Placeholder For The Night' signalled airier developments in their increasingly synthy sound, but the wonderful 'Crimeless' was R. MISSING's most electronic pop noir statement yet. It was like CHROMATICS carefully reconfigured for the dancefloor with Sharon Shy presenting a whispery singing style that could easily be mistaken for Ruth Radelet.
Available on the single 'Crimeless' via Sugarcane Recordings
---
SCHÖNHEIT Danse Du Robot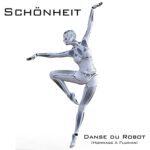 Subtitled 'Hommage à Florian', 'Danse Du Robot' was a magical tribute to the late KRAFTWERK co-founder with hints of 'Trans Europe Express' from Swedish producer Martin Lillberg, the man behind SCHÖNHEIT. Not exactly a prolific project with singles in 2014 and 2019, Lillberg however records under various monikers including as DEOLETUS, DESTINY NATION, INESI, LAURENTIA, LOVE ON DRUGS, MY SWEETEST PUNCH and WML as well as holding down a day job as a classical percussionist.
Available on the single 'Danse du Robot (Hommage à Florian)'
https://swedishelectroscene.bandcamp.com/track/danse-du-robot-hommage-florian
---
SEA FEVER De Facto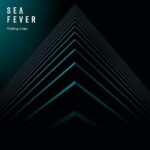 SEA FEVER are the new eclectic Manchester combo featuring second generation members of SECTION 25 and NEW ORDER, Beth Cassidy, Tom Chapman and Phil Cunningham. 'De Facto' was a delightful electro-disco feast with a rhythm rush that screamed strobelights and likely to fill indie club dancefloors while also crossing over to lovers of synth. With echoes of NEW ORDER and THE CHEMICAL BROTHERS, it captured a vibrant energy worthy of Manchester and its musical heritage.
Available on the album 'Folding Lines' via Kartel Records
---
UNIFY SEPARATE Embrace The Fear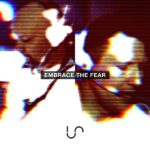 As the prospect of interacting with others again set off anxieties after 18 months of social distancing, for Scottish Swedish duo UNIFY SEPARATE, it was time to 'Embrace The Fear'. While the theme was relatable to lockdown, the lyrical gist touched on the more general existential crises that afflict many as they navigate a life crossroads. But despite the air of unease and the grittier disposition, as with most of UNIFY SEPARATE's output, there was light at the end of the tunnel.
Available on the single 'Embrace The Fear' via https://unifyseparate.bandcamp.com/track/embrace-the-fear
https://www.facebook.com/usmusicspace
---
WAVESHAPER Lost In The Cloud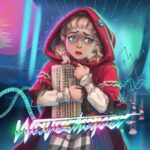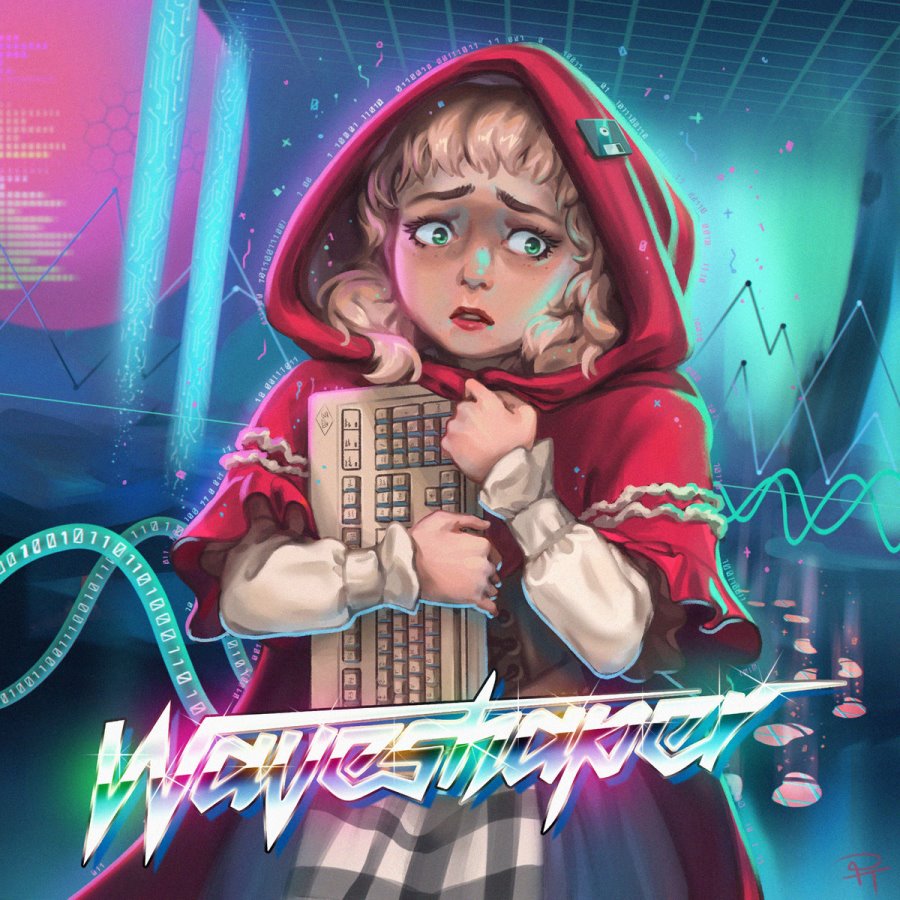 Gorgeously melodic within a claustrophobic drama, 'Lost In The Cloud' did as the title suggested like Vangelis meeting Giorgio Moroder at the Necropolis on a dreamy dance trip. A lovely little uplifting synth instrumental, Tom Andersson the man behind WAVESHAPER suggested something darker, saying "Imagine Red Riding Hood trapped in the Digital Cloud, behind the Mainframe. How would she feel? What would she see? There is probably more to fear than a wolf in the forest…"
Available on the album 'Mainframe' via Waveshaper Music Production
https://www.facebook.com/Waveshaperofficial
---
A selection of ELECTRICITYCLUB.CO.UK's favourite music in 2021 is on its 'Missing U' playlist at
https://open.spotify.com/playlist/4rlJgJhiGkOw8q2JcunJfw
---
Text by Chi Ming Lai
11th December 2021