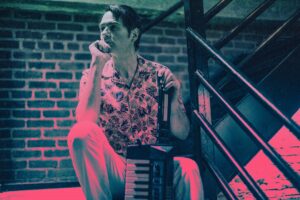 Like a high tech K-Tel compilation album but from the baton of one conductor, the multi-vocalist self-titled debut album by DIAMOND FIELD captures the spirit of the pioneering MTV era and classic Brat Pack movie soundtracks.
The musical vehicle of the New Zealander Andy Diamond, he looks to studio icons such as Hugh Padgham, Rupert Hine and Peter Wolf as prime inspirations.
Although written before the worldwide pandemic, many of the lyrics deal with hope and positivity and the international cast of Nina Luna, Matthew J Ruys, Miriam Clancy, Nik Brinkman, Cody Carpenter, Becca Starr, Belinda Bradley, Chelsea Nenni and Kyle Brauch do the songs proud.
Andy Diamond spoke to ELECTRICITYCLUB.CO.UK about the creation of his DIAMOND FIELD opus while also sharing his thoughts on many of aspects of music as an independent artist.
It's taken a while to get round to there being a DIAMOND FIELD album, were there any particular reasons?
Well, there's a few reasons for that, ha ha. Like most people, time is a factor and I tend to have a bunch of other things going on – music to learn and rehearse with other artists, remixes and production projects, design work, family life, photography, buying records on Discogs lol. It doesn't make it easy to allow for solid chunks of time to be blocked out for album production. I'm also collaborating with other artists and they have their own schedules. I've had a few instances where I was waiting several months for a vocal for a song, only to have it fall through and having to go through the process again with someone else. That stuff all adds up.
It was only in late 2020 when I finally had all the musical pieces together and was able to sit down and start mixing everything. I set myself a date to have the finished tracks ready for mastering, turning down a bunch of other things to clear time and make it happen. January to June 2021 was spent hard-out on the final mixes, a lot of 'final' mixes that led to more final mixes and level tweaking. Add to that all the artwork production and additional non-musical 'fun stuff' that goes into preparing a release and it was a busy time.
I was also wary of the increasingly long production times required for vinyl production so I needed to get things rolling. I'm not quite sure how the likes of SELLOREKT/LA DREAMS, BART GRAFT and FAINT WAVES manage to pump all those albums out! Just making one is enough of a big deal, but after all this, I definitely feel more confident in producing DIAMOND FIELD music at a higher rate of output.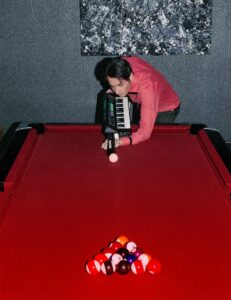 Had singles like 'Neon Summer', 'The Nightingale', 'Burning Blood' and 'Won't Compromise' been more toe-dipping exercises, how do you look back on those tracks?
No – all the singles were definite statements – "hey, this is DIAMOND FIELD, this is how we sound and this is what we do". 'Neon Summer' (with Nina Yasmineh aka Nina Luna) is still a good representation of what DIAMOND FIELD was intended to be from the start, sonically and stylistically. For that first release, I carefully prepared how the visuals, social media and music video would look for maximum effect. I purposely released the song as a maxi-single with a bunch of remixes (with some well-known names) to get the widest reach. It was like "we're here, take note, we've thought about this". None of that 'drop a song on Soundcloud and cross your fingers' stuff.
All four singles – 'Neon Summer', 'This City' (with Matthew J Ruys), 'Closer' (with Rat Rios) and 'Won't Compromise' (with Bob Haro) would be right at home on the DIAMOND FIELD album. In fact they were all contenders for the album – I had intended them to be lead tracks for the album but because the other songs weren't ready, they defaulted to being standalone singles in their own right.
The other songs – the cover of 'The Nightingale' (with Rat Rios), "Twin Peaks" tribute 'Burning Blood', and then 'Freedom Pass' (with Dana Jean Phoenix) were all written specially for compilations that had deadlines. Those weren't album tracks but still had the DIAMOND FIELD sound. Likewise with all of DIAMOND FIELD's remixes for other artists (or 'reworks' as I prefer to call them). Those all have DIAMOND FIELD DNA in them, and because I use different artists on my own songs, reworking someone else's song could sound like a DIAMOND FIELD cut because I'm working with supplied vocals and recreating the music in my style. A couple of good examples of those are the DIAMOND FIELD reworks of BUNNY X's 'Come Back' and Roxi Drive's 'Electricity'.
It's no coincidence that vocalists from previous DIAMOND FIELD singles make return appearances on the album. Nina and Matt are there and I had Rat Rios lined up but it didn't work out this time. I look back at all these early tracks fondly and I'm very proud of them.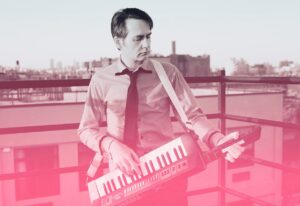 You are more influenced by producers like Hugh Padgham, Rupert Hine, Peter Wolf and Stephen Hague rather than actual bands or artists, what do you think these studio icons brought to their respective works?
I do think production is really the main influencer for me. I love the artists of course, but if it were not for the producers, many iconic albums would have sounded a lot different.
I guess it's kind of a chicken-and-egg situation – what came first? The producer or the artist? Maybe we are in fact mixing the chicken and the egg together here, simultaneously! The common thread with all of these producers is that they weren't afraid to utilize the emerging technology of the time and figure out how to integrate it. They were hoovering up the latest gadgets and using them to their maximum potential, even though it was a painstaking process and syncing everything up was not as easy as it is today. They were able to create distinctive sounds, rhythms and techniques that became what we refer to as "the sound of the 80s".
In Padgham's case it was that big gated drum sound that worked so well for Phil Collins, and Stephen Hague was great with synthesizers and nailed some great sounds that are iconic ear candy and moments. Although many of these producers worked on a lot of electronic music, they were all able to skillfully combine the electronic side of things with the traditional – guitars, bass and drums. That is why with DIAMOND FIELD you hear 'real' drums, bass and electric guitars combined with the drum machines, sequencers and synths. They all work so well together for that '80s sound that doesn't focus solely on early DEPECHE MODE man/machine type music.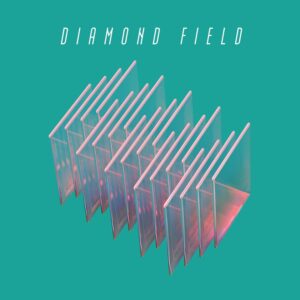 How did the album begin in earnest, was there a particular epiphany when you thought a long playing record was a realistic possibility?
Again, this was all planned out from day one and the first single 'Neon Summer'. Everything would build on and progress from that.
The idea was always to have an album of material as the logical end goal, release it physically and play it live.
I'm still a believer in full length albums and never really bought into the "people only listen to singles" thing.
I was talking to Alex Karlinsky aka HIGHWAY SUPERSTAR about the value of albums. Is it better to just drop a single every month so you can stay visible? With an album, it's a one-time drop. By dropping constant singles you can keep yourself in the limelight more regularly.
Of course there is no reason you can't take ten singles and release them as an album later down the line, but an album quantifies an artist's vision as a complete body of work. There's no p*ssing around with dropping a track here and there – it's "Wham! Check this thing out!" You need to put some time aside to take this all in.
I'd like to think all the tracks on the DIAMOND FIELD album could be singles and I could push them individually over time (with a music video for example). As for the live thing, that could only really happen after the album was complete as I needed to have enough completed songs to play out!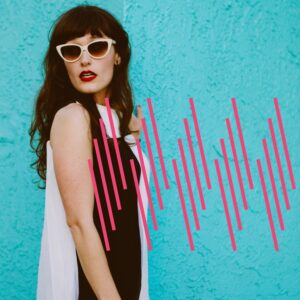 What criteria did you use to select your vocalists?
Most importantly these are people I like and respect. I've also worked with many of them in some way the past, with the exception of Cody. I'll always start my songs with the music first and then add vocals on top of that. I figure out whose voice might be a good fit for the musical bed and how that could add to the overall picture. Is this a ballad? Would this be better sung from a female point of view? Is this a 'belter' that needs a big voice? In that way it's kinda good to have the luxury of different vocalists because you can get additional scope that you may not get with a sole lead singer.
Sometimes I'll write the lyrics and the main vocal melody (top line), demo it and give that to the vocalist to copy. I might have a very specific idea and that includes the lyrics and vocal melody. Other times the vocalist may write the lyrics and top line. So I'm open.
Matt and I go way back to our teens making music together and we're good friends. He's a total pro when it comes to vocals and full of ideas. There are several songs on the album where over half the tracks in the session are made up of Matt's BVs alone. Chelsea and I play in her band LATE SLIP and she's also a pro.
I've also played in bands with Nina, Miriam (Clancy) and guitarist Rodger Cunningham so there's a bit of a history there. Chris Ward (saxophone) was my neighbour and I fed his cats when he was on vacation, and Kyle, Becca and Nik have all done great work on their own projects. Sometimes cold calling someone to collaborate with can work too. That's how Nina and I originally met and since then we have made a lot of music together over. A successful cold call is a one-time thing and ideally from that you can develop a relationship and keep it going. That said, I've had my fair share of being turned down by people who were either not interested or too busy, but it all worked out in the end!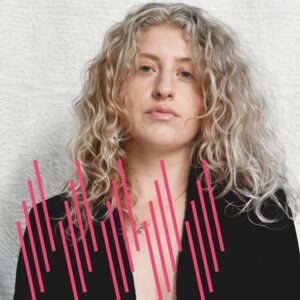 Had the opener 'New Situation' with Nina Luna been intended to be your take on TEARS FOR FEARS?
Oh I think everything of mine probably has some subliminal TEARS FOR FEARS in it lol. I was not aware of that connection while making the song, especially since it has a female vocal, but since you mentioned it, I think your reference point might be 'Head Over Heels'? It has a similar tempo, lots of keyboards and a snare build-up.
'Head Over Heels' is one of my favourite TFF songs, so if I have emulated something that makes people think of it without being total rip off, then I think that's pretty cool.
'Glowing In The Dark' featuring Miriam Clancy recalls BERLIN, do you think Terri Nunn's combo are often forgotten and under-rated…for example, everyone knows 'Take My Breath Away' but no-one seems to remember the artist?
BERLIN are one of my favourite bands from the early to mid '80s. 'Pleasure Victim' and 'Love Life' are up there in my list of favorite albums. BERLIN were the epitome of sophisticated US West Coast new wave bands at the time, and like MISSING PERSONS, proved that Americans were quite good at interpreting what Europe was doing musically, but injecting some sex and glam into the equation. 'Take My Breath Away' is the least BERLIN sounding BERLIN song since it's really Terri singing over someone else's track. Check out 'The Metro' and 'No More Words' for true BERLIN classics.
Incidentally, I lifted the 'Diamond' part of my "stage name" from BERLIN's synth player David Diamond. I thought it would make a cool sounding name, still being related to DIAMOND FIELD, and when David had hair in the '80s, he looked really sharp behind his Prophet 5. Also, BERLIN's main songwriter John Crawford is a bass player (like myself) and in the '80s I sported a similar mullet to his, so I'm really on that aesthetic.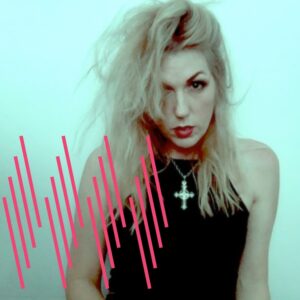 How did 'Glowing In The Dark' come about?
'Glowing In the Dark' started out as an instrumental and worked quite well in that form. A melody built around muted synth brass, sparkly DX7s and synth bass with programmed drums. Another song I'd say emulates music from 1986/87 in terms of sounds. Since there were already a lot of instrumental hooks on this, any vocals would need to be able to fit with the music (and I wanted vocals). I didn't want to have to reduce the hooks to fit vocals around, which sometimes needs to happen to avoid conflicts – you need to have space, not competing elements.
Miriam was someone whose work I always loved as both a songwriter and singer. I was looking for an opportunity to work on a song with her and it finally panned out when she said she'd be down to sing on the album. And sing she did. What she delivered in terms of lyrics and vocals on 'Glowing In The Dark' were amazing. Everything fit perfectly and it was like the music and lyrics had originally been written together, not in different places at different times. Miriam also dipped-in to her bag of songwriting tricks and refined my initially over-long arrangement, so that it was more concise.
A tricky thing about 'Glowing In The Dark' is that it has a key change (something that is underutilized in today's pop music) and Miriam nailed that transition. At first we thought it could have sounded gimmicky, but combined with the slowed-down ending (emulating the tempo on a sequencer being manually reduced to a stop) I think it is a nice little signature piece. There's a personal little Easter egg at the end of the song.
In the late '80s, there was a very distinctive patch on the Roland D-50 synth called 'Soundtrack'. I always loved it and wanted to use it some time. I never owned a D-50 but I did have a 1990 Korg T3 synth which had its own variation on the D-50's Soundtrack patch. I used the T3 extensively for several years and have a big soft spot for that synth. These days I use Korg's M1 soft synth (which includes all of the T3 sound libraries) and so what you hear at the end of the song is the Korg version of that D-50-type patch. Great to include both a patch from one of my favorite synths and the vocals from one of my favorite singers on the same track!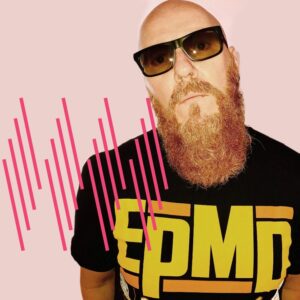 Matthew J Ruys gets to do two tracks, the brassy electro-funk of 'Bring Back Love' and the mighty blue-eyed growl of 'Out Here For Love', two quite different styles?
Well that's Matt for you. He's a very versatile singer and can sing whatever you throw at him. Back in the late 90s he was doing stuff with ORGANIZED NOISE (OUTKAST) in Atlanta so he's able to pull off R 'n' B and rhymes, but is just as comfortable doing rockers and everything in-between. You can give him an instrumental and he'll come up with a voice and style to fit. And he knows his sh*t when it comes to BVs.
On 'Bring Back Love' I was going for a white boy RnB/Latin feel – a little Michael McDonald and MIAMI SOUND MACHINE crossover. The overt synth brass mixed with real brass samples was intentional – I wanted to capture that '80s brass emulation without making it either too sterile or overly real.
For 'Out Here For Love', that song started from a piece of music that Australian retrowave artist Lachi James had written. It was originally going to be a collaboration with Lachi, but the timing didn't work out so I got Matt to sing it and my old friend Rodger Cunningham to throw down the guitar leads on it. I was aiming for that hi-tech pop / rock sound that Michael Sembello was so good at on his 'Without Walls' album – the type of song you'd hear on a 'Rocky' soundtrack by Robert Tepper. It's also the most collaborative track on the album with Lachi, Matt, Rodger and myself all contributing.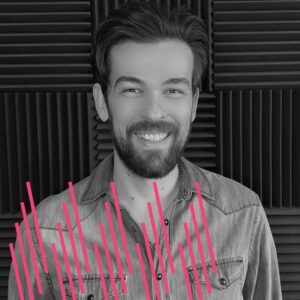 'Look To The Stars' gives a nod to New York electro, where there any key records from the past that helped shape this?
That's a hard song for me to pin-down, comparison-wise. I mean I am in NYC but that's about it. I was going for an energetic track with a heavy sequencer vibe, with overdubbed instruments. I'm trying to give the impression of something that's been made on a Fairlight around 1986 or so, with the tight drums and sequenced bass.
I get the electro angle, in many ways that's probably coming from the NEW ORDER corner of my brain. Kyle Brauch was a good fit for vocals on this.
I'd done a remix for his MIDAWE project and he'd done a DIAMOND FIELD remix for 'This City' so I had been wanting to get his vocals on one of my own songs. Kyle has that Rick Springfield vibe and knows how to belt it out. He came up with the lyrics and vocal melody too.
I added some real bass to compliment the sequenced bass which is something I do quite often (think NEW ORDER's Peter Hook playing bass over sequenced bass parts), added some electric guitars and had The Saxophone Warrior (Chris Ward) play the sax on it. Chris is a very talented jazz player but also does cool stuff with effects and pushing the sax in new directions (although I had him keep it pretty straight on 'Look To The Stars' since it's a kinda period-specific track). Chris has also played with FISCHERSPOONER who are my favourite electroclash act so that is a cool connection.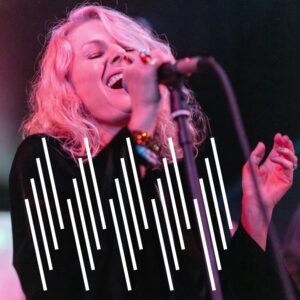 How did the wonderful 'A Kiss Apart' with Belinda Bradley come together?
This is another example of having an instrumental track and figuring out whose voice might suit it best. 'A Kiss Apart' is also tightly sequenced with late '80s influences. It has a fuller, more mature, lush synth pop sound so the vocal needed to compliment that. I've known Belinda for a while and was a big fan of her band SELON RECLINER who make amazing cinematic, widescreen pop. In a way, with Belinda writing the lyrics and singing, it's almost like a SELON RECLINER song being covered by DIAMOND FIELD, and I'm just fine with that idea!
'Used To Be' pays homage to the THE GO-GO'S?
Oh for sure. In fact more specifically THE GO-GO'S' Jane Wiedlin and her 1988 song 'Rush Hour' that was produced by Stephen Hague. I wanted something upbeat and fun sounding, something that Jane might have done. The original version of 'Used To Be' had programmed bass and a drum machine but I decided it would make for a better GO-GO'S new wave pop feel by using real bass, livelier drums and more guitars.
I was playing bass in Chelsea Nenni's band LATE SLIP and just love her vocals, so if anyone was going to do this song justice it was Chelsea. She wrote the lyrics, came in and did couple of takes and that was it – nailed! The poppy upbeat music with Chelsea's break up lyrics makes a good combo.
One surprise was Cody Carpenter's track 'Spills Like Love' which was a lot more jazzier perhaps than the work he is associated with via his Horror Master father?
Yeah I think Cody mostly gets associated with the work he does with his dad, whereas his own projects are also really great. It was Cody's LUDRIUM project that connected with me. The mix of prog and fusion combined with Cody's vocals in LUDRIUM are something that you don't often hear these days. He manages to bring together everything good about those styles without the waffling-on that sometimes gives prog a bad rep.
LUDRIUM also reminded me of the 1970s work of DAVID SANCIOUS & TONE who created wonderful, feel good fusion. I'd crafted the instrumental of 'Spills Like Love' to be a blend of late '70s West Coast vibes, yacht rock and early 80s synths.
So yeah, I had my eye on Cody for this one. He had the perfect voice and vibe. And he didn't just stop at vocals, he dropped that amazing synth solo on there, giving me visions of Cody blazing on a white-face ARP Odyssey in a wood panelled man cave. I was also referencing '70s music like FLEETWOOD MAC, which featured prominent male / female vocals and so I had Becca Starr add BVs to give it that feel.
Which tracks are your own favourites on the album and why?
Oh I think I'd have to say they are all favourites. There are parts of songs I really like such as the percussion tracks in 'Bring Back Love' and the DX7 keyboard riff in 'Spills Like Love' but they are all special to me based on who is signing on the song and how and when I wrote it. Each song has its own 'slot' and I don't think there's any 'filler'. That's confirmed to me when people listen to the album and tell me which track is their favourite, and that tends to be a different song for everyone. That was my aim in a way, an album that was quite varied but still cohesive, where everyone finds something they like.
A number of the earlier DIAMOND FIELD singles were embraced by the synthwave community but was it a conscious decision to navigate around that scene and focus on doing a pop record?
No, not at all. All the DIAMOND FIELD music comes from the same outlet. It's always been overtly pop with lots of synth and '80s elements so it made total sense to drop it in the synthwave / retrowave sphere. I figured if synthwave fans liked artists like Kristine back in 2013, or Michael Oakley in the current day, you'd probably like DIAMOND FIELD.
If you're strictly into Darkwave or instrumental Outrun, then maybe it's not so much your thing (although I always release instrumental versions). Synthwave / retrowave is an obvious audience for me and has become far more accepting of vocal pop. I like to think my audience extends to anyone who likes pop music, regardless of what genres they are in to. A lot of people who love the album have zero awareness of synthwave (or any kind of scenes for that matter). They just like the music, and to me that is mission accomplished!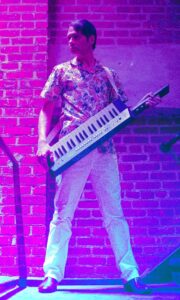 What's your take on how some are accusing big acts like THE WEEKND and MUSE of 'stealing' from synthwave so should acknowledge that scene? Surely the use of synth arpeggios is decades old, dating backing to Giorgio Moroder while sombre electronic basslines came via KRAFTWERK on 'Radio-Activity' so it was not something invented by Ryan Gosling for 'Drive'? ??
There's overt rip-offs out there, like the guy who was stealing music and reposting as his own on Spotify, and then there are THE WEEKND vs VANITY & MAKEUP SET situations.
One is easy to prove as a rip off and the other is harder. Arpeggios in electronic music are tough to police because of the way an arpeggiator works.
In a nutshell, you play a note and select the timing of the arp and off it goes. Things change depending on the complexity of the arp you select and the notes played in that sequence. More often than not, the arpeggiator is used for things like basslines which are synced to the drums and tend to be pretty straightforward. That creates a situation where a song might sound very similar to another.
If you did a scientific experiment on songs that use an arpeggiator and stripped away the other tracks, you'd find a great deal of similarity. What goes on top of the arpeggiation is what starts to makes a difference. 'Blue Monday' isn't directly ripping off 'I Feel Love' but it is highly influenced by it, as are a gazillion other songs. Does Lorde's 'Solar Power' sounds like George Michael's 'Freedom 90'? Sure. But George Michael's estate is cool with it. How long have we got to compare all the music that sounds like something else?
While music and technology continue to evolve, there are only so many sounds, chords and progressions out there and inevitably you'll get similarities popping up from time to time. Having a good lawyer and deep pockets can help if you really want to prove your song has been copied. Some artists are successful in doing so and others are increasingly not. Check out Katy Perry's 'Dark Horse' lawsuit from a few years back as an example.
I think what bothers me most is when an artist is part of a ten person songwriting team and still manages to write a song that has obvious melodic or chordal similarities to another song. All those writers and you can't be more original? Maybe it's an obvious homage. But if no-one's suing…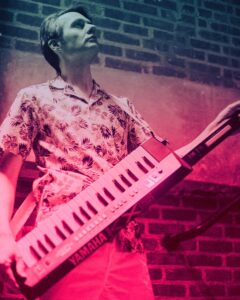 How do you see the future of music with regards formats, platform and live performance after a difficult 20 months for many?
Having experienced total lockdown for over a year myself, not playing or seeing any live music, it's been so great to come out the other side and spend the six months getting back into it. Live music is very important. People are into it. They need it.
That whole live-performance-on-the-internet stuff was driving me nuts. There were some good performances and it created a new outlet for artists to perform shows online, almost by-default. Online shows are no match for live in-person performances.
Don't get me wrong, I love to watch recorded live shows but I prefer that interaction of being in a crowd and having the band in front of me. There's nothing like it. That said I'm really interested to see how this virtual ABBA thing is going to work.
With music formats, vinyl is going apesh*t and the result is that it is now taking six to eight months to get an album pressed. That's a huge amount of lead time to plan for, especially for indie artists. Fans are now reluctantly reserved to waiting months for a physical release to materialize, having to put their funds up for something that won't get into their hands until well after the digital release. That is a lot to ask, especially in the instant world of Amazon and music streaming. I can't see it changing anytime soon though.
I do love the fact that many people are returning to listening to music in a better way, via vinyl and/or with better equipment to take advantage of streaming services that offer master quality hi-fi streams. Artists lamenting about having mixed and mastered their music meticulously only to have the user listen on 'crappy earbuds' is looking like it will be a thing of the past sooner than later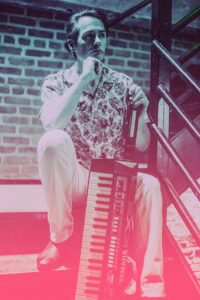 You are quite active on social media, but is there a wider caution that support for up-and-coming musicians comes from other musicians, rather than a potential non-creative audience who are actually the ones who spend money on product and gigs?
That's an interesting question. Without a doubt, artists tend to comment on other artists' posts, in a kind of empathetic way. But that depends on what style of social media an artist chooses to engage in. If they are fan-centric you're going to get different posts than if they are talking about production techniques (which will get more engagement from artists vs. fans). Many artists will follow back new artists as a means of showing support but are less likely to engage with them after that. A new artist will probably follow an established artist in hopes of being noticed by that artist (and their fans).
So maybe musically, social media is a bubble with fan interaction limited to a handful of popular artists, and the rest are just talking amongst themselves. That can also be the case with a lot of reviews and online radio, where it's only the artist that really listens, to hear their own song or to read their own review. Right now, social media is necessary but as well all know, often draining and somewhat soul destroying!
How feasible is it to take DIAMOND FIELD out live with its inherent multi-vocalist format? What are your future plans?
Yes sir – I really dug myself a hole in terms of trying to do a live show and having a dozen different vocalists on my songs! There's no way I can get everyone together to sing one song only! To make DIAMOND FIELD work live I needed to find a vocalist (locally) that was able to sing a bunch of the songs and make a live set possible.
Luckily for me I have found such a person in Abby Holden. She's a singer-songwriter who also just happens to be from New Zealand, and has a killer voice. We've put together a set list of DIAMOND FIELD songs she feels comfortable singing and are in the process of getting a live show together.
At first it'll be the two of us with backing tracks and myself on guitar, bass or synths depending on the song. Getting that up and running means we'll be able to start playing shows, then expand it out with other musicians down the line. These days, audiences are fine with laptops and backing tracks, but as a musician with a long history in playing in bands, I'd love to make everything as live as possible. I'm looking forward to finally getting DIAMOND FIELD on the stage!
---
ELECTRICITYCLUB.CO.UK gives its grateful thanks to Andy Diamond
'Diamond Field' is available in vinyl, cassette and digital editions through Sofa King Vinyl at https://sofakingvinyl.com/album/diamond-field-24-bit
https://diamondfieldmusic.com/
https://www.facebook.com/diamondfieldmusic
https://twitter.com/diamond_field
https://www.instagram.com/diamond_field/
---
Text and Interview by Chi Ming Lai
4th October 2021