Portland born Stephen Hague first came to musical prominence in 1984 with his production of Malcolm McLaren's 'Madam Butterfly', an incongruous blend of opera, soul, hip-hop and electropop.
Although an experienced hand having already notched up a hit with the breakdancing novelty record '(Hey You) The Rock Steady Crew' in 1983, the cinematic arthouse resonance of 'Madam Butterfly' allowed Hague to be taken more seriously musically.
As one of the first advocates of digital recording, he was seen as someone who could helm a modern polished sound to maximise the dynamics of the then new compact disc medium.
Two acts who were listening closely were OMD and PET SHOP BOYS. Hague's first full album production was OMD's 'Crush' in 1985 but it was with his re-recorded version of 'West End Girls' that PET SHOP BOYS hit No1 in both the UK and US in 1986.
Interestingly, the character of its distinctive bass synth was achieved by Hague coercing a reluctant Chris Lowe into hand playing the riff while the track fulfilled Neil Tennant's concept of the duo sounding "like an English rap group". Hague's work on 'West End Girls' made him a producer-in-demand and started an imperial phase which mirrored that of PET SHOP BOYS themselves.
Although Hague was not involved in OMD's massive American hit 'If You Leave' from the John Hughes teen flick 'Pretty In Pink', he was the music supervisor of Hughes' next film 'Some Kind of Wonderful' which included PROPAGANDA and FURNITURE in the soundtrack. He then went through a particularly prolific period with a variety of synth flavoured acts such as NEW ORDER, ERASURE and COMMUNARDS, while also working with artists as diverse as PUBLIC IMAGE LIMITED, ONE DOVE, BROTHER BEYOND and THE MODERN.
One of the main criticisms of Stephen Hague's sound was that his wash of digital synths and smoothed over percussion lacked edge. But as Hague would argue, pop music "carries certain traditions of structure and expectation". Thus his work made considerations to the placement of instruments and voices, while giving any new technology an organic touch that still sounded positively futuristic.
Hague later got his foot in the door occasionally during the Britpop era with productions for DUBSTAR, BLUR, JAMES and even MANIC STREET PREACHERS. But it is electronic pop that Hague is best known for and his best work has certainly pointed to an affinity with synthetic textures.
So quite why REM asked him to produce a demo, only for them to then complain that the results were too synth heavy, remains a mystery.
When ELECTRICITYCLUB.CO.UK first acquired a car, a mix tape conceived around Hague's various productions was the first cassette created for its incumbent entertainment system. In effect, this was a various artists compilation but with a wonderfully cohesive sonic core.
So what eighteen songs would go on an imaginary compilation today as an introduction to the work of this under rated, but very gifted producer? Listed in chronological order with a restriction of one song per artist moniker, here are our choices…
---
MALCOLM McLAREN Madam Butterfly (1984)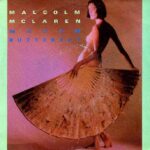 Based on Puccini's iconic work, 'Madam Butterfly' became Stephen Hague's production showcase with DX slap bass and a reverberating drum machine sitting next to haunting synth motifs and a highly emotive aria. With the late McLaren in the role of Colonel Pinkerton, the beautifully soulful vocal of Deborah Cole as Cho-Cho San and operatic stylings from Betty-Ann White provided a refreshing sound that was in its way, quietly subversive as one of the most beautiful records from the early digital era.
Available on the album 'Fans'
via Charisma Records
http://www.discogs.com/artist/24495-Malcolm-McLaren
---
OMD (Forever) Live & Die (1986)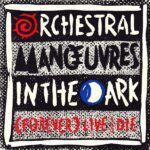 Inspired by the steadfast groove of Grace Jones' 'Slave To The Rhythm', '(Forever) Live & Die' had been written alone by Paul Humphreys about missing his then wife Maureen who was away working on a ballet. A hit in both the UK and US, while the song pointed more towards the Trans-Atlantic aspirations of OMD following the success of 'If You Leave' in America, it still possessed elements of their Kling Klang inspired roots with KRAFTWERK's melodic sensibilities and Vako Orchestron derived choirs looming in the mix.
Available on the album 'The Pacific Age'
via Virgin Records
---
PET SHOP BOYS & DUSTY SPRINGFIELD What Have I Done To Deserve This? (1987)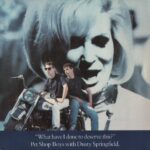 Originally slated for 'Please', 'What Have I Done To Deserve This?' sounded like three songs morphed into one, but that was because it actually was. Chris Lowe and Neil Tennant did their respective pop art sections while Allie Willis who co-wrote 'Boogie Wonderland' came up with the rather blissful chorus. The song went into another sphere once Dusty Springfield was brought out of semi-retirement to add her voice and ad-libs. The smoothness of Hague's production provided the perfect backing.
Available on the album 'Actually'
via EMI Records
---
NEW ORDER True Faith (1987)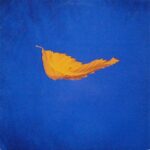 'True Faith' was a superb indicator of how Hague could transform a band without necessarily hindering their ethos. During recording, Hague insisted that Bernard Sumner laid down his lead vocal early on in the session so that the instrumentation could be built around his voice. The result was that there was a more subtle dynamic space in the finished track with the occasionally messy wall of sound effect that had been a characteristic of NEW ORDER's self-produced recordings reduced.
Available on the album 'Singles'
via WEA Records
---
CLIMIE FISHER Love Changes (1988)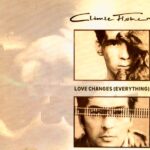 If a young Rod Stewart had joined PET SHOP BOYS, what would the end result have sounded like? It might probably have been like CLIMIE FISHER. The late Rob Fisher had Stateside success in NAKED EYES while Simon Climie had proved his worth with his No1 song 'I Knew You Were Waiting' for Aretha Franklin and George Michael. 'Love Changes (Everything)' continued that latter tradition, but with slightly more synthesized backing.
Available on the album 'Everything'
via Edsel Records
http://www.discogs.com/artist/112925-Climie-Fisher
---
ERASURE A Little Respect (1988)
Probably Hague's best known production worldwide, 'A Little Respect' was perfection from the off with its combination of Vince Clarke's pulsing programming and strummed acoustic guitar. As the busy rhythmical engine kicked in, Andy Bell went from a tenor to a piercing falsetto to provide the dynamic highs and lows that are always omnipresent in all the great pop songs like 'Dancing Queen', 'The Sun Ain't Gonna Shine Anymore' and 'Careless Whisper'.
Available on the album 'The Innocents'
via Mute Records
---
HOLLY JOHNSON Heaven's Here (1989)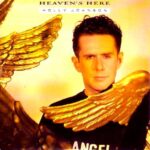 The former FRANKIE GOES TO HOLLYWOOD front man's first hit 'Love Train' had been mixed by Hague but the producer was fully involved in the recording of 'Heaven's Here', a stand out track from the 'Blast' album which also later came out as a single. A lush love ballad, 'Heaven's Here' took a leaf out of ERASURE's vocal sensitivity to allow Johnson to present a less in-yer-face vocal style that perhaps he had not really visited since 'The Power Of Love'.
Available on the album 'Blast'
via Cherry Red Records
http://http://www.hollyjohnson.com/
---
JIMMY SOMERVILLE Heaven Here On Earth (1989)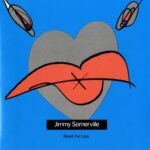 Having worked on COMMUNARDS' 'Red' opus which spawned a rather fabulous cover of 'Never Can Say Goodbye', Stephen Hague was often a willing conspirator in aiding Somerville's reputation as a falsetto Karaoke machine. However, 'Heaven Here On Earth' was a beautifully sumptuous layered self-composition from Somerville that was one of the best tracks on his debut solo offering 'Read My Lips'. The staccato voice samples towards the song's conclusion provided an enticing lift.
Available on the album 'Read My Lips'
via Polygram Records
http://www.jimmysommerville.co.uk/
---
MARC ALMOND A Lover Spurned (1990)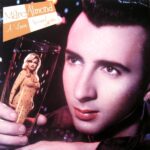 With an epic orchestration and the ghost of Brel deep within its arrangement, 'A Lover Spurned' could only have been a single by Marc Almond. A forerunner to the Trevor Horn assisted second side concept of 'Tenement Symphony' that was to come a year later, 'A Lover Spurned' was Almond at his narrative best with 'The Life & Loves Of A She-Devil' actress Julie T Wallace giving a stern spoken cameo as the title character that added a 'Fatal Attraction' menace to proceedings.
Available on the album 'Hits & Pieces'
via Universal Music
---
BANDERAS This Is Your Life (1991)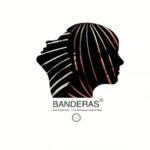 BANDERAS were vocalist Caroline Buckley and instrumentalist Sally Herbert and 'This Is Your Life' with its sample from Grace Jones 'Crack Attack' had a distinct Pet Shop Girls behavioural vibe to it. There was also the added bonus of Johnny Marr on rhythm guitar plus a terrific middle eight section featuring Bernard Sumner on backing vocals before an emotive synth solo. "There is no rehearsal, no second chance" sang Buckley and Sumner rather prophetically as there were sadly to be no more hits…
Available on the album 'Ripe'
via London Records
http://www.discogs.com/artist/31185-Banderas
---
SIOUXIE & THE BANSHEES Kiss Them For Me (1991)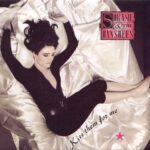 It seemed a strange pairing but what Stephen Hague brought to The Banshees was an exotic Middle Eastern sheen driven by synthesizers that was complimented by some sparkling rhythm guitar. Long standing fans were outraged but 'Kiss Them For Me' possessed an accessibility that prised away some of the perceived threatening spectres of their previous work. Siouxsie Sioux may have been unhappy with the 'Superstition' album overall, but it yielded a huge US hit.
Available on the album 'Superstition'
via Universal Music
http://www.siouxsieandthebanshees.co.uk/
---
ELECTRONIC Disappointed (1992)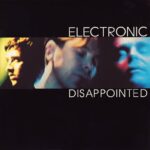 The join between NEW ORDER and PET SHOP BOYS became totally blurred with this Europop styled number inspired by the French pop hit 'Désenchantée' by Mylene Farmer. The nucleus of Bernard Sumner and Johnny Marr were joined by occasional member Neil Tennant on lead vocals for this interim single. The effect of Stephen Hague's input can be heard markedly on the two versions offered on the CD single; ELECTRONIC's original mix was effectively a high quality demo. However, Hague's pop sensibilities transformed 'Disappointed' into a fully functioning hit single.
Available on the album 'Get The Message'
 via EMI Records
http://www.feeleverybeat.co.uk/
---
THE OTHER TWO Selfish (1993)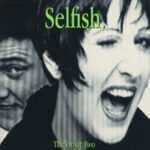 From the side project of NEW ORDER's Gillian Gilbert and Stephen Morris, 'Selfish' was another exquisite Stephen Hague production with its rich synthetic strings and lively but unobtrusive machine driven rhythms. Gilbert's resigned vocal about "someone I hate" added to the inherent melancholy. Meanwhile the simulated acoustic guitar solo could easily have been represented by some Hooky bass had this number been a NEW ORDER recording, such was its melodic but understated quality.
Available on the album 'And You' via LTM Records
---
BLUR To The End (1994)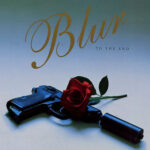 Imagine Marc Almond impersonating Anthony Newley with a Gallic twist? Like some obscure monochromatic Nouvelle Vague movie theme, the esoteric nature of 'To The End' needed a lusher orchestrated treatment than for BLUR's usual mockney Britpop, so Hague was recruited to produce it. Given added authenticity by Laetitia Sadier from STEREOLAB's sanguine "Jusqu'a la fin – En plein soleil" and Hague's accordion playing, 'To The End' was popular with many casual listeners.
Available on the album 'The Best Of'
via Food Records
---
DUBSTAR Stars (1995)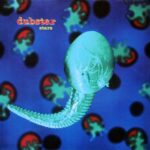 Glorious string synths, rich bass and contemporary beats accompanied Sarah Blackwood's girl-next-door vocal on DUBSTAR's biggest UK hit single. The lyrical kitchen sink dramatics fitted well with the lush backing of 'Stars' as the trio stood on the bridge between synthpop and Cool Britannia. Hague produced a second album 'Goodbye' for DUBSTAR while he also continued his association with Blackwood later on when she formed CLIENT.
Available on the album 'Disgraceful'
via Food Records
---
TECHNIQUE You & Me (1999)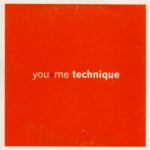 The brainchild of multi-instrumentalist Kate Holmes, TECHNIQUE were a female interpretation of PET SHOP BOYS crossed with NEW ORDER's post-punk edge. The usual Hague poptastic trademarks were present on 'You & Me' and while not a hit in the UK, it was in the Far East via a cover version by Coco Lee. TECHNIQUE were booked to support DEPECHE MODE in Europe but when singer Xan Tyler went left, DUBSTAR's Sarah Blackwood was recruited… that duo morphed into CLIENT…
Available on the mini-album 'Pop Philosophy'
via PopTones
http://www.discogs.com/artist/Technique
---
A-HA You Wanted More (2002)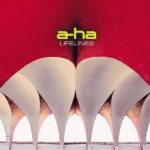 A-HA were undergoing a career renaissance following 'Minor Earth:Major Sky'. Stephen Hague produced four tracks on the follow-up 'Lifelines', the best of which was 'You Wanted More'. Morten Harket had actually worked with Hague previously on a cover of 'Can't Take My Eyes Off Of You' for the 'Coneheads' soundtrack. So with A-HA's lush melancholic pop drama, the artistic union with Hague was particularly apt. Harket hit his marvellous falsetto in the chorus while a gospel sample added a strange twist.
Available on the album 'Lifelines'
via WEA Records
---
CLAUDIA BRÜCKEN Thank You (2011)
One of two tracks Hague co-wrote and recorded for Ms Brücken's 'ComBined' retrospective collection, 'Thank You' was like a Bond Theme reimagined by MASSIVE ATTACK, held together by a sumptuous percussive mood. The fruitful partnership led to a full album of reinterpretations entitled 'The Lost Are Found' which came out in 2012. Interestingly, it saw Hague revisit two of his original productions 'Kings Cross' and 'The Day I See You Again' for PET SHOP BOYS and DUBSTAR respectively.
Available on the album 'ComBined'
via Salvo / Union Square Music
http://www.claudiabrucken.co.uk
---
A Spotify playlist compiled by ELECTRICITYCLUB.CO.UK of Stephen Hague's productions and mixes can be heard at https://open.spotify.com/playlist/45Z8UqB0dOVcxXJbIdaAXh
---
Text by Chi Ming Lai
24th April 2014, updated 11th May 2022