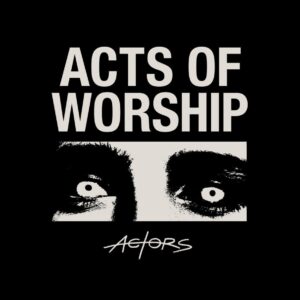 Named after a 1965 short story collection by the Japanese writer Yukio Mishima, ACTORS return with their second full length long player 'Acts of Worship'.
While the initial apocalyptic ethos of the Vancouver quartet can probably be summed up by their cover of THE CURE's 'One Hundred Years', ACTORS have sort of lightened up, or at least have become comparatively less intense, rather like the Robert Smith did with 'Let's Go To Bed', 'The Walk' and 'The Love Cats' after the harrowing 'Pornography' album. Thanks to the recruitment of new bassist Kendall Wooding, the male-to-female ratio of ACTORS has equalled up and altered their dynamic.
The vocal duality between guitarist Jason Corbett and keyboardist Shannon Hemmett aka LEATHERS takes an increased role in the band's developing sound while drummer Adam Fink maintains a thumping Doktor Avalanche mode of presence. Less guitar-based than 2017's gloomy 'Reanimated' mini-album or 'We Don't Have To Dance', 'Slaves' or 'Hit To The Head' from debut album 'It Will Come To You', 'Acts of Worship' is dark but accessible pop music, less aurally jagged and much more synthy than its predecessors.
As a statement of intent, 'Love U More' is like DURAN DURAN gone emo, syncopated rhythms with eerie synths, the brooding baritone counterpointed by girly soprano and male falsetto to provide an uneasy uplift to the doomy domino dance.
A cousin of 'We Don't Have To Dance' from 'It Will Come To You', 'Like Suicide' however comes over more like early U2 in the chorus. Although bass guitar remains prominent throughout the album, the echo-locked six string of previous ACTORS works is dialled down and more textural. The vocal exchanges between Jason Corbett and Shannon Hemmett expand on a unique ACTORS selling point and this is put to additional good use on the more screechy post-post punk of 'Cold Eyes'.
Utilising very precise beats, 'Obsession' displays melancholic echoes of 'Goodbye Horses', the Q LAZZURUS cult favourite that featured on 'Silence Of The Lambs' and subsequently covered by fellow Canadians PSYCHE. The rhythm construction sways towards Schaffel for 'Death From Above', with piercing synths blending with the pulsating moods for an almost exclusively electronic production.
'Killing Time (Is Over)' channels a more aggressive approach with stabs, chants, strums and even soloing, while the wonderful 'Only Lonely' returns to the disco gothique of 'Love U More' to recall American alternative dance rock combo VHS OR BETA, although the chorus and string machine accompaniment are not far off Simon Le Bon and Co before some prose en Français presents some exquisite je ne sais quoi to proceedings to finish.
Returning to a heavier hypnotic mood, 'Strangers' features a chorus that sees Corbett aping 'Boy'-era Bono to remind listeners that U2 were actually a good band once, although the synth blips highlight that this could only be ACTORS. With a subtle neo-motorik backbone, 'End Of The World' presents a cerebral wall of sound that doesn't overpower despite the subject matter, before 'Once More With Feeling' closes the album with a solemn downtempo spoken word piece.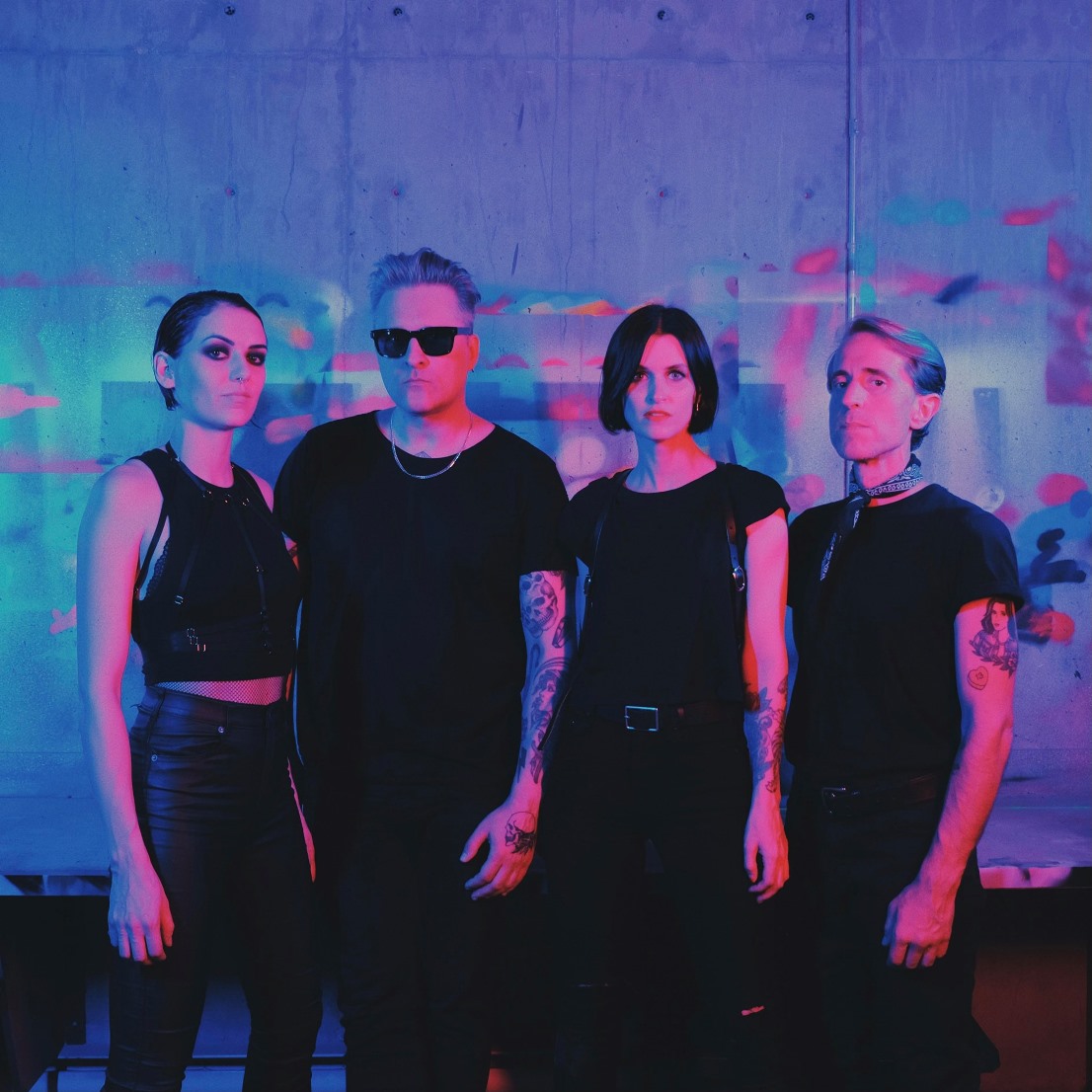 With 10 songs in less than 37 minutes, none of the songs on 'Acts Of Worship' outstay their welcome and the end result is a sharp cohesive record that despite the inherent pessimism gives hope via its danceable melodic approach and the greater use of higher register vocalisation.
While not quite akin to NEW ORDER going disco with 'Blue Monday', 'Acts Of Worship' is perhaps more like Manchester's finest when they released their highly under rated single 'Procession'. As it featured the vocals of both Bernard Sumner and Gillian Gilbert, the comparison is not quite as daft as it sounds and with that, it can be confirmed that ACTORS have recorded their best body of work yet.
---
'Acts Of Worship' is released by Artoffact Records, available as a CD, vinyl LP and download from https://actors.bandcamp.com/album/acts-of-worship
https://www.actorstheband.com/
https://www.facebook.com/actors1984
https://twitter.com/ACTORStheband
https://www.instagram.com/actorsmusic/
https://open.spotify.com/album/5dbGUE5KRvrxq1Fj5wUlmk
---
Text by Chi Ming Lai
1st October 2021