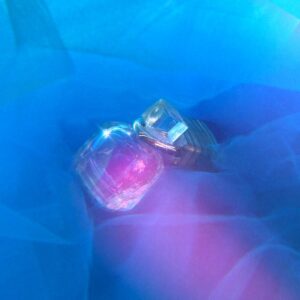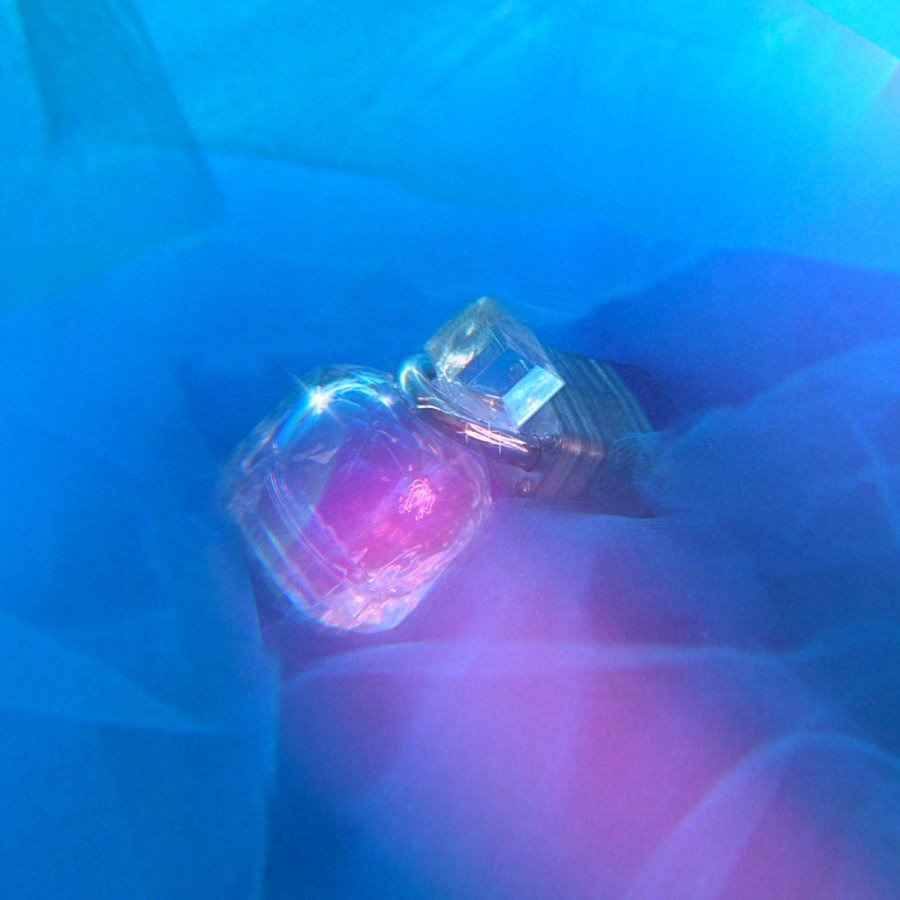 Demonstrating how modern pop can be self-produced, accessible yet artistic and considered, CATHERINE MOAN is one of the emerging group of independent North American female synth artists that include DANZ CM, GLITBITER, CLASS ACTRESS and MECHA MAIKO who are acting as fine role models and projecting their own voices.
Behind the nom de théâtre of CATHERINE MOAN is Philadelphian Angel Jefferson who gained wider recognition with her delightful cover version of the Alan Wilder-penned 'Fools' which was originally the B-side to DEPECHE MODE's 'Love In Itself'.
Alas, 'Fools' does not feature on her debut full-length album release 'Chain Reaction' but it does contain eight dreamily innocent synthpop numbers in the manner of ELECTRIC YOUTH meeting STRAWBERRY SWITCHBLADE and MARSHEAUX.
'Drop It!' is a fine opening statement where Jefferson craves the spice and excitement of nightlife over a classic four chord progression that is musically uplifting with vintage synth sounds and a proclamation to "keep this fire burning 'til the record stops turning, 'til the lights and the drugs stop working…"
Equally wonderful, 'Wasted' doesn't deviate too much from the template of 'Drop It!' with its airy and vibrant disposition while despite being a bit more midtempo, 'The Ordinary' actually sounds like a lively ELECTRIC YOUTH, with a combination of sparkling synths, minimal guitar and voice samples providing the instrumental interest.
With a stuttering rhythmic backdrop accented by big electronic snares, 'Faces' takes its lead from CHROMATICS and SAY LOU LOU as the striking of an anvil provides an unusual but pleasing percussive touch. 'Body Work' adds more guitar into the mix, but 'Skin Graft' livens up proceedings with some groovy bassline sequencing and a new wave disco approach although the vocal tones remain resigned, the mood subsiding into CHROMATICS meeting THE CURE.
The superbly titled 'Lucky Lobotomy' utilises the digital claps alongside the funky electronic bass on what could easily have been an archetypical synthwave ballad before the 'Chain Reaction' title song takes things right down for the close.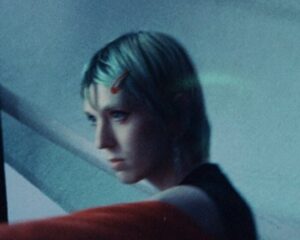 Bringing in a forlorn piano as accompaniment, the offbeat fills do throw off the scent to illustrate that Jefferson thinks outside the box in her arrangements and production.
Clocking in at less than half an hour, this charming album is short and sweet, with a consistent sound and feel running throughout. In summary, those who loved 'Drop It!' will love the album although those who got introduced to CATHERINE MOAN via the 'Fools' cover might bemoan its absence from the tracklisting.
---
'Chain Reaction' released by Born Losers as a transparent electric blue vinyl LP and download, available from https://catherinemoan.bandcamp.com/album/chain-reaction-2
https://www.facebook.com/Catherine-Moan-105421111625150
https://twitter.com/catherinexmoan
https://www.instagram.com/catherinemoan_/
https://open.spotify.com/album/0jfEOJe4tkfPMBKB3SDIkx
---
Text by Chi Ming Lai
28th September 2021