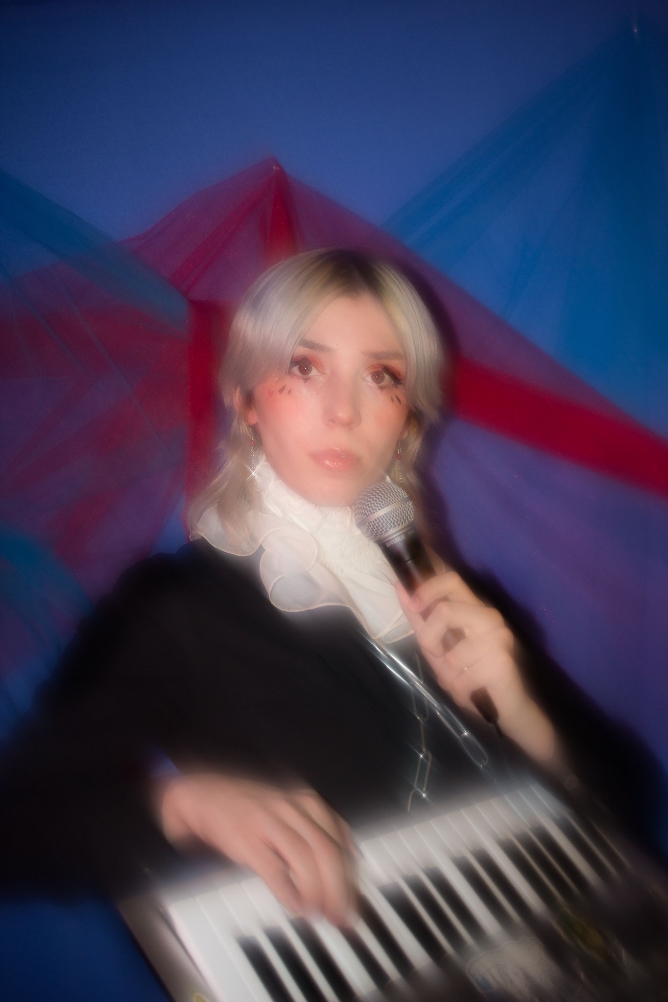 CATHERINE MOAN is the electronic pop vehicle of Philadelphian songstress Angel Jefferson and her most recent offering is a rework of DEPECHE MODE's 'Fools' which was originally the B-side to 'Love In Itself'.
That old chestnut of covering DEPECHE MODE songs is a polarising affair, especially as the hapless trio of Gahan, Gore and Fletcher, assisted by The D(r)umhead and The Noodler have been pretty lame at interpreting their own back catalogue on their last three world tours!
Add to that the number tribute bands and male fronted acts who regularly give their take on DM, the question often asked can often be "what is the point?"
But as has been proven by the likes of Susanne Sundfør, Ane Brun and Laura Dre in their respective interpretations of 'Ice Machine', 'Fly On The Windscreen' and 'Strangelove' over the last ten years, the female voice adds a totally new dimension and perspective.
Like most electronic pop enthusiasts, Angel Jefferson is a fan of DEPECHE MODE's earlier music and her choice of 'Fools', one of only nine DM tracks released that featured Alan Wilder as a solo or joint composer, is an interesting one.
Reflecting on being blanked or "ghosted" as Generation Zoomers today like to call it, 'Fools' is given a hypnotically stark treatment with detached but alluring vocals. Although Jefferson does away with the Middle Eastern warble that was part of the original, she inserts her own ad-libs both vocally and instrumentally, with the unexpected augmentation of digital slapped bass.
Previous CATHERINE MOAN works have included 'Body Work' which recalls the airy moods of CHROMATICS. Meanwhile 'The Ordinary', 'New Velvet' and 'Habitual Conceding' explore more typically North American synthwave territory.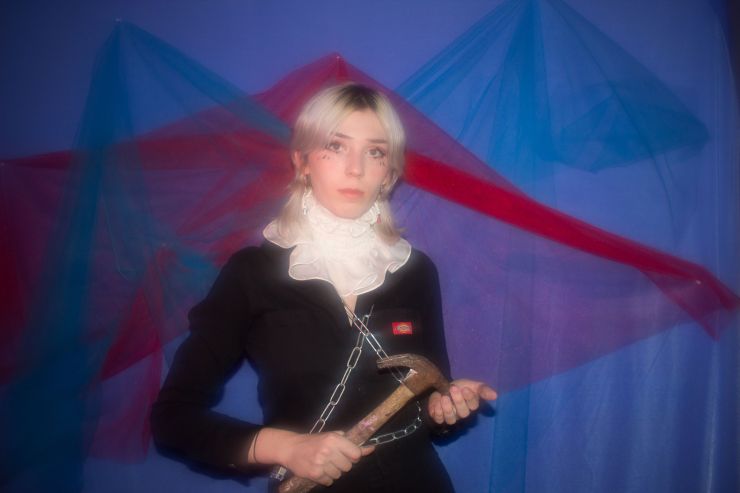 Interestingly, despite needing more work in the production department, 'Cut It' from the self-titled EP displays potential as an engaging slice of European flavoured industrial disco rooted in Basildon and Berlin.
It will be interesting to see where Angel Jefferson takes her sound on her debut album as CATHERINE MOAN due out later in 2021.
---
'Fools' is available via the usual digital platforms
https://www.facebook.com/Catherine-Moan-105421111625150
https://twitter.com/catherinexmoan
https://www.instagram.com/catherinemoan_/
https://open.spotify.com/artist/1j3eSDACLPhrEDYDkHYF9I
---
Text by Chi Ming Lai
7th April 2021