DURAN DURAN were described by The Guardian in 2015 as "an electronic band with a heavy rock guitarist bolted on".
Meanwhile, Greek duo MARSHEAUX added that "Synthpop is a lot of other things, not just a synthesizer. Apart from the music, there is also the attitude in a band. Υou can tell DURAN DURAN's debut is synthpop, even if there are real drums, bass and guitar on all tracks".
DURAN DURAN were founded by Birmingham boys John Taylor and Nick Rhodes; influences like ROXY MUSIC, KRAFTWERK, JAPAN and THE HUMAN LEAGUE alongside David Bowie and Girogio Moroder helped them gain the support of synth aficionados.
In his book 'In The Pleasure Groove: Love, Death and Duran Duran', Taylor remembered: "Seeing THE HUMAN LEAGUE for the first time was a turning point. Nick and I saw them supporting SIOUXSIE & THE BANSHEES at the Mayfair Ballroom in the Bullring shopping centre and watched in amazed silence. They had no drummer. No guitars. They had three synthesisers and a drum machine instead. So Nick's mum, Sylvia, made a £200 investment: the first Wasp synthesizer to arrive in Birmingham…"
While the classic line-up of Simon Le Bon, Nick Rhodes, John Taylor, Roger Taylor and Andy Taylor took the arty poise of JAPAN and toned down their androgynous outré to make it more accessible, the bottom line of DURAN DURAN's enduring appeal is great timeless pop songs. However, as with all great bands, there were creative tensions, particularly when Simon Le Bon and Nick Rhodes' artier aspirations conflicted with Andy and John Taylor's more straightforward musical approach.
But legend has it that Andy Taylor would deliberately write songs in a key that the limited but passionate voice of Le Bon would struggle with; this came to a head with 'The Wild Boys', a song that the Northumberland guitarist wrote "in E" and apparently insisted was "staying in f***ing E"! Later, Le Bon retaliated in kind with the line "who really gives a damn for a flaky bandit?" in 'Notorious'.
Now just about everyone knows DURAN DURAN's massive hit singles like 'Planet Earth', 'Girls On Film', 'Hungry Like The Wolf', 'Save A Prayer', 'Rio', 'The Reflex', 'The Wild Boys', 'A View To A Kill', 'Notorious', 'Ordinary World' and 'Come Undone' even if they don't like them. But what of the lost jewels tucked away on albums or B-sides and artistic diversions that might also deserve a mention?
With a restriction of one song per album project, this is not a best of list or a history of the band. Friends of mine, this is ELECTRICITYCLUB.CO.UK's own Beginner's Guide to the work of DURAN DURAN…
---
DURAN DURAN Late Bar (1981)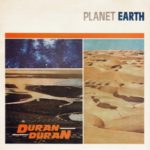 When TELECTRICITYCLUB.CO.UK asked John Taylor when he knew DURAN DURAN would trump SPANDAU BALLET, he replied "To Cut A Long Story Short"! Although 'Planet Earth', produced by Colin Thurston, was the debut hit that launched DURAN DURAN to the world, it was the B-side 'Late Bar' that affirmed their songwriting chops and potential for longevity while Andy Taylor showed his worth as a guitarist. Clocking in at less than three minutes, this celebration of night life was vibrant, energetic and confident.
Available on the DURAN DURAN boxed set 'The Singles 81-85'
via EMI Records
---
DURAN DURAN The Chauffeur (1982)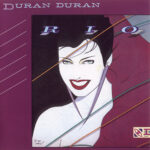 Although written acoustically, the arrangement of 'The Chauffeur' began with Nick Rhodes programming a Roland TR808 and layering up with his synths, particularly those from the Jupiter family. The lyrics came from a poem written in 1978 by Simon Le Bon who also provided some windy ocarina, while the barely audible closing monologue was sourced from a natural history documentary on insects. In 1995, a bizarre update was recorded as 'Drive By' for their best forgotten  covers album 'Thank You'.
Available on the DURAN DURAN album 'Rio'
via EMI Records
---
DURAN DURAN Secret Oktober (1983)
Third album 'Seven & The Ragged Tiger' yielded a No1 single in a Nile Rodgers remix of 'The Reflex' but overall, it was an over produced disappointment in the shadow of Bowie's 'Let's Dance'. Tucked away on the B-side of 'Union Of The Snake', this atmospheric ballad from the sessions turned out to be the most synth led recording under the DURAN DURAN name and showcased more esoteric influences. In hindsight, 'Secret Oktober' now sounds like the start of the ARCADIA project…
Available on the DURAN DURAN boxed set 'The Singles 81-85'
via EMI Records
---
THE POWER STATION Some Like It Hot (1985)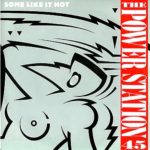 John and Andy Taylor became disillusioned with the growing reliance on technology within DURAN DURAN and wanted to venture more into rock with THE POWER STATION. With CHIC's Bernard Edwards and Tony Thompson coming on board respectively as producer and drummer, the sound developed a rhythmic funk edge. The idea had been to use guest vocalists but after Robert Palmer recorded 'Communication', he wanted to do more. 'Some Like It Hot' with its stabbing horn section was the combo's dynamic debut single.
Available on THE POWER STATION album 'The Power Station'
via EMI Records
---
DURAN DURAN A View To A Kill (1985)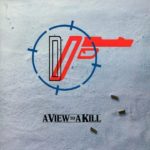 DURAN DURAN had more or less split up, but the two factions reconvened to record the theme to 'A View To A Kill', the fourteenth film in the James Bond franchise. Co-written with John Barry and produced by Bernard Edwards, Roger Taylor's heavy percussive template owed more to THE POWER STATION while the staccato influence of THE ART OF NOISE was also lurking. The song was a triumph but following a strained performance at Live Aid, Roger and Andy Taylor exited the band…
Available on the DURAN DURAN album 'Greatest'
via EMI Records
---
ARCADIA Goodbye Is Forever (1985)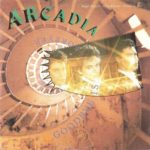 In response to THE POWER STATION, ARCADIA was Simon Le Bon, Nick Rhodes and Roger Taylor's attempt to be JAPAN, although the songs were smothered in an esoteric pond of self-indulgence. However, one of the songs that did show promise was 'Goodbye Is Forever', a steadfast art funk number that pointed to where DURAN DURAN would eventually head with the 'Notorious' album. It is possibly one of the more under rated tracks in DURAN DURAN history.
Available on the ARCADIA album 'So Red The Rose'
via EMI Records
---
JOHN TAYLOR Do What I Do (1986)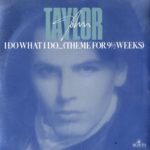 When Robert Palmer declined to tour with THE POWER STATION, his place was taken by Michael Des Barres who afterwards, was offered a soundtrack opportunity for a new risqué film called '9½ Weeks'. 'I Do What I Do' was written by Des Barres with John Taylor and producer by Jonathan Elias but was originally intended to be sung by Canadian singer Lisa Dalbello. After she declined, Taylor took the lead vocal, adding his own Bowie-esque tones to proceedings.
Available on the soundtrack album '9½ Weeks'
(V/A) via Capitol Records
---
DURAN DURAN Winter Marches On (1986)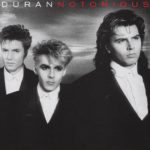 The remaining trio attempted to get Andy Taylor back into DURAN DURAN, but the matter ended up in litigation. The guitarist did end up contributing to 'A Matter Of Feeling' and 'American Science' while the album's remaining six string duties fell to MISSING PERSONS' Warren Cuccurullo and producer Nile Rodgers. Although the album is noted for the funkier vibes of the title song and 'Skin Trade', as the title suggests, 'Winter Marches On' was a solemn synth laden art piece reminiscent of ARCADIA, only much better.
Available on the DURAN DURAN album 'Notorious'
via EMI Records
---
DURAN DURAN All She Wants Is (1988)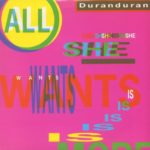 With new producers Jonathan Elias and Daniel Abraham on board, the 'Big Thing' album saw a more programmed electronic approach for the three piece, with a drum machine being used for writing purposes and John Taylor putting aside his bass guitar. One of the results was 'All She Wants Is', possibly the closest DURAN DURAN have come to replicating the robotic overtures of KRAFTWERK. It gained the band a surprise UK Top 10 hit in early 1989, but their fortunes were beginning to wane…
Available on the DURAN DURAN album 'Big Thing'
via EMI Records
---
DURAN DURAN None Of The Above (1993)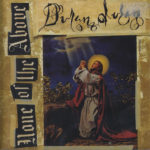 After the lame plod rock of the underwhelming 'Liberty' album in 1990, live guitarist Warren Cuccurullo joined DURAN DURAN as a full member and was inspirational in revitalising the remaining trio. Setting up a home studio in Cuccurullo's Battersea home and pushing for back-to-basics songwriting, the huge hits 'Ordinary World' and 'Come Undone' were birthed. The beat-laden jam of 'None Of The Album' was another of the highlights from 'The Wedding Album' and even earned its own single release in Japan.
Available on the DURAN DURAN album 'The Wedding Album'
via EMI Records
---
DURAN DURAN Electric Barbarella (1997)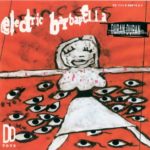 By 1997, DURAN DURAN were in trouble; John Taylor had left halfway through recording the 'Medazzaland' album while end product was only released in the US, resulting in the end of the band's tenure with EMI. Touted as the first song available for digital purchase on the internet, with Rhodes penned lyrics about falling in love with a robot, the deviant 'Electric Barbarella' was a close relative to 'Hold Back The Rain', with screeching guitars alongside the processed electronics.
Available on the DURAN DURAN album 'Greatest'
via EMI Records
---
THE DEVILS Big Store (2002)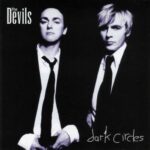 Stephen Duffy had been the original DURAN DURAN vocalist but left in 1979. 20 years on, Duffy found a recording of a concert from his days in the band and following a chance meeting with Nick Rhodes, suggested re-recording some of those pre-Le Bon songs using vintage instruments and the original lyrics. Entitled 'Dark Circles', an album highlight was the superb 'Big Store' which came over like a camp Iggy Pop over synth backing that exuded a hint of Giorgio Moroder.
Available on THE DEVILS album 'Dark Circles' via Tape Modern
---
TV MANIA Euphoria (2003)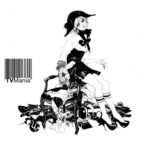 TV MANIA was Nick Rhodes and Warren Cuccurullo's on/off side project formed in 1995. Rhodes described it as a "social junk culture triptych opera", but despite its more experimental nature using TV sound samples, some of the tracks ended up on 'Medazzaland'. The project was abandoned after Cuccurullo left DURAN DURAN following the reunion of the classic-up and 'Euphoria' was made a free download by the guitarist. But after the DAT masters were found by Rhodes, an album was finally released in 2013.
Available on the TV MANIA album 'Bored with Prozac & the Internet?'
via Tape Modern
---
DURAN DURAN Want You More! (2005)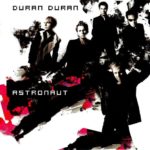 After the classic line-up reunited for a highly successful world tour in 2004, they entered the studio for their first album together since 'Seven & The Ragged Tiger'. However, the long awaited long player 'Astronaut' did not meet expectations, with far too many producers like Nile Rodgers, Dallas Austin and Don Gilmore involved. But the album's lead single 'Sunrise' and second song 'Want You More!' managed to recapture some of that bouncy old DURAN DURAN magic.
Available on the DURAN DURAN album 'Astronaut'
via Sony Music
---
FERRY CORSTEN featuring SIMON LE BON Fire (2005)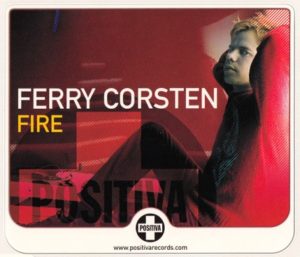 Ferry Corsten's association with DURAN DURAN began when he reworked 'Sunrise' into a banging largely instrumenatal club track! Having worked with Marc Almond and Howard Jones, the Dutch producer's work, which first came to wider attention as SYSTEM F, often highlighted the spiritual connection between trance and Synth Britannia. 'Fire' was based around 'Serious', one of the few reasonable tracks from the 'Liberty' album, although the vocals were re-recorded by Le Bon.
Available on the FERRY CORSTEN album 'L.E.F.'
via Flashover Recordings
---
DURAN DURAN The Valley (2007)
An album entitled 'Reportage' was shelved by Sony, leading to Andy Taylor leaving for the second time. At the suggestion of the label, the involvement of Timbaland and Justin Timberlake in 'Red Carpet Massacre' confused fans and critics alike. According to Roger Taylor, Sony wanted to make something "a bit pop" and forced them to collaborate with Timbaland. While the album was another mixed bag, the synth heavy pulse of 'The Valley' was a terrific standout and even featured an unexpected bass solo from John Taylor.
Available on the DURAN DURAN album 'Red Carpet Massacre'
via Sony Music
---
MARK RONSON & THE BUSINESS INTL featuring SIMON LE BON Record Collection (2010)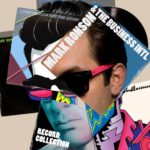 Producer Mark Ronson had been mining classic horn filled soul arrangements to achieve fame for himself, despite being reliant on guest vocalists. For 'Record Collection', he dumped the brass and took an interest in vintage synths. With Ronson himself taking the deadpan lead vocal, Simon Le Bon sang almost ironically in the chorus, "I only want to be in your record collection and I'd do anything it takes just to get there!" – this collaboration was to prove to be key for both parties…
Available on the MARK RONSON & THE BUSINESS INTL album 'Record Collection'
via Sony Music
---
DURAN DURAN The Man Who Stole A Leopard (2011)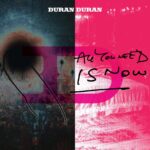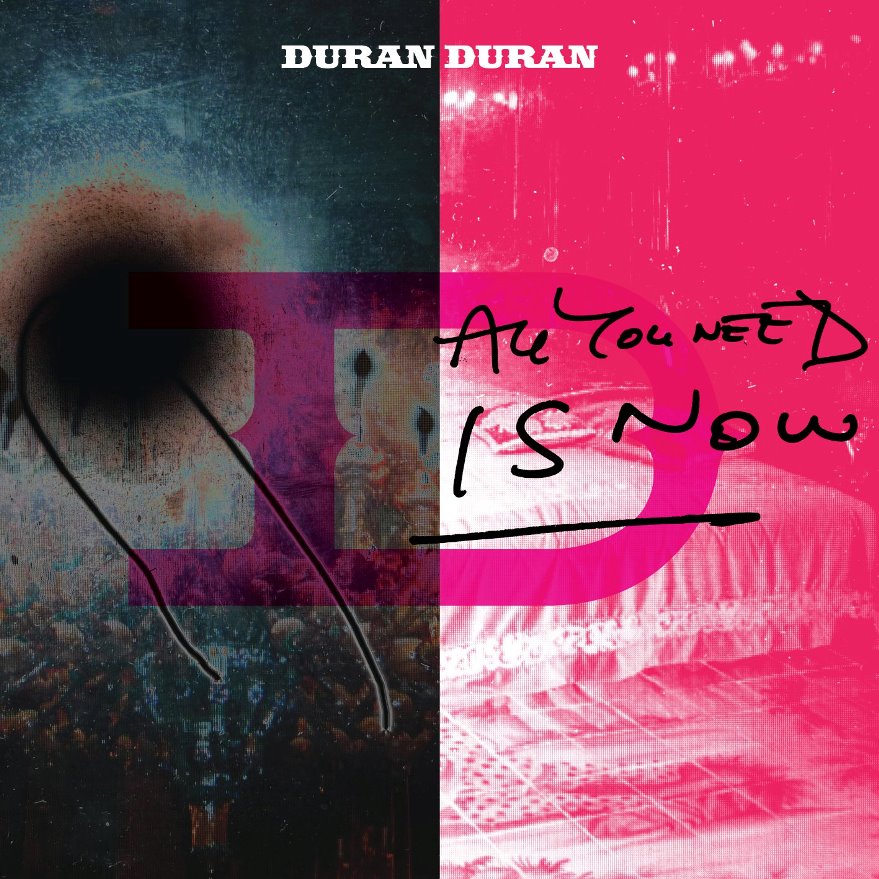 Produced by Mark Ronson, the New York based Londoner was keen to see DURAN DURAN reclaim their quintessential sound. Recalling the wonderful ambience of 'Tel Aviv' from the first album and the haunting spectre of 'The Chauffeur', the moody 'The Man Who Stole A Leopard', aided dreamily by songstress Kelis and with string arrangements by Owen Pallett, was just one of the songs which affirmed Nick Rhodes' assertion that the album 'All You Need Is Now' was "undoubtedly one of the strongest of our career".
Available on the DURAN DURAN album 'All You Need Is Now'
via Tape Modern
---
KOISHII & HUSH featuring JOHN TAYLOR C'est Tout Est Noir – Black Night Remix (2013)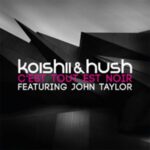 'C'est Tout Est Noir' by dance duo KOISHII & HUSH featured John Taylor on lead vocals, but its best incarnation came courtesy of Berlin based remixer Mark Reeder who recalled: "At first, I thought he would be playing bass guitar on the track, but then to my surprise he was the vocalist. He has a great voice and I really liked the track. The original is quite trancey and so I wanted to make it more cinematic and add some guitar and extra bass. John loved it…"
Available on the MARK REEDER album 'Collaborator'
(V/A) via Factory Benelux
---
DURAN DURAN Face For Today (2015)
As in 1995 with the release of the covers turkey 'Thank You' to follow-up 'The Wedding Album', DURAN DURAN stole defeat from the jaws of victory with the gloriously under par 'Paper Gods'. In an attempt to get down with Da Kidz, the excruciatingly painful dance anthem 'Last Night In The City' was a particular low point. However, at least they proved they still had it with 'Face For Today', a catchy synth laden number in the vein of the classic DURAN DURAN people knew and loved.
Available on the DURAN DURAN album 'Paper Gods'
via Warner Bros Records
---
DURAN DURAN 2017 live dates include:
Rancho Mirage Agua Caliente Resort (17th-18th March), Dallas Music Hall at Fair Park (21st March), Houston Smart Financial Center at Sugar Land (22nd March), Sao Paulo Autodromo Jose Carlos Pace (25th-26th March), Belo Horizonte BH Hall (29th March), Buenos Aires Hippodrome de San Isidro (1st April), Santiago Parque O' Higgins (2nd April), Florida Hard Rock Live (5th April), Atlanta Chastain Park Amphitheatre (8th April)
https://www.facebook.com/duranduran/
https://twitter.com/duranduran
---
Text by Chi Ming Lai
22nd February 2017