Now The Channel Is Open
"Stay with the music, let it play a little longer" goes Simon Le Bon on the title track of their new album 'All You Need Is Now'. Nick Rhodes' claims that this album is "undoubtedly one of the strongest of our career" is not far from the truth. 'All You Need Is Now' sees DURAN DURAN return to the definitive funk-led electronic based pop of the 'Duran Duran' and 'Rio' albums when they successfully merged CHIC with GIORGIO MORODER.
Produced by Mark Ronson, the New York based brasshead wanted the band to reclaim their quintessential sound and keen to experiment with vintage synthesizers, he pushed DURAN DURAN back to their best.
Tonight's intimate gig at Shepherd's Bush Empire is being recorded for broadcast on BBC Radio 2 so is the reinvigorated band's opportunity to showcase some of their new material in front of a British audience. With so many of the Duranie hardcore present, Simon Le Bon, Nick Rhodes, John Taylor and Roger Taylor take the opportunity to do something different rather than just trudge through a predictable greatest hits set. And thanks to the quality of the songs from 'All You Need Is Now', it all works rather marvellously.
Augmented by a string quartet consisting, in true DURAN DURAN style, of blonde, brunette, red and raven haired beauties, the overture is an instrumental tribute to the late composer John Barry with new guitarist Dom Brown soloing his way through various Bond themes before segueing into 'A View To A Kill'. With the focus being on the new album tonight, the first of the new numbers, 'Being Followed' and its electronic spy drama edge appropriately comes next. This is a superb sequencer assisted number with the tingling metallic edge of THE CURE's 'A Forest' that captures the paranoia today's surveillance society.
A discordant electronic intro launches the excellent album title track rather like a glitterball 'Are 'Friends' Electric?'… it's full of fight and optimism because really, 'All You Need Is Now'. Nick Rhodes does his round of posing like a distinguished cross between Andy Warhol and David Sylvian, armed with his Alesis Andromeda A6 / Roland V-Synth / Roland Jupiter8 / Kurzweil K2000 / Micro-Korg set-up.
Sculpting and stabbing away in his own inimitable fashion, he ably recreates the 'swimmy' string sound of his faithful old Crumar Performer on the new and classic tracks, linking the present with the past.
But the reason this new material is so reminiscent of the classic DURAN DURAN era is simply because they are good songs with catchy hooks and rhythms that are easy to dance to. That's the most important thing rather than any particular instrumentation that might be being used.
Meanwhile Simon Le Bon looks like a German Schlager star sporting his ill-advised beard but he fulfils his role as front man tremendously. He may not bounce around as much as he used to but acts as a perfect energetic foil to John Taylor's cool poise. At the back in the engine room, Roger Taylor has to be one of the most glamourous drummers ever; only in a band like DURAN DURAN would someone with his dark good looks be relegated to being a sticksman!
So keeping strictly in rhythm, the funk hybrid of KC & The SUNSHINE BAND and CHIC entitled 'Notorious' and the UK No1 'Is There Something I Should Know?' keep the party flowing among the faithful before more new material. This comes in the shape of the bouncy 'Safe' with backing singer Anna Ross taking over SCISSOR SISTERS Ana Matronic's role and recalling the infamous 'singing dealer' Cindy Ecstacy's contribution to SOFT CELL B-side 'Insecure Me'.
As well as the classic dance pop Duran, the new album also shows how Messrs Le Bon, Rhodes, Taylor and Taylor have rediscovered their mojo for rich melodic ballads.
'The Man Who Stole a Leopard' follows the template of 'Tel Aviv' tinged with 'The Chauffeur', but it's 'Leave a Light On' that gets the live premiere tonight, acting as a remembrance for those in the know of DURAN DURAN's haunting lost song 'My Antarctica' from the unloved 'Liberty' album.
Also performed is 'Mediterranea', one of the bonus additions to the forthcoming physical release and it allows a breather to proceedings. A narrative on the British attitude to sunnier climes, it reveals the dreamy essence of 'Big Thing' era B-side 'I Believe / All I Need To Know'. In a well paced set that inter-disperses big hits among all the new material, the female string quartet return to add an Arabic tinge to 'The Reflex' and some heart warming textures to 'Ordinary World', the song that re-established DURAN DURAN back as a force in 1993 after years in the relative wilderness. Dom Brown takes centre stage here to reprise the FM rock guitar soloing that no doubt originally helped with the crossover re-evaluation back then.
However, it's the DAVID BOWIE / ROXY MUSIC / KRAFTWERK influenced dynamic of the New Romantic era that most people love and remember. So when fan favourite 'Friends Of Mine' is launched by Nick Rhodes' synth drones and pulsing arpeggiator, the audience erupt. The chant of "Georgie Davies is coming out… no more heroes, we twist and shout" is a reminder that it was 1975 when the 'George Davis is innocent' campaign was in full swing. Friends of his dug up Headingley Cricket ground in protest at his conviction for armed robbery. He was later released, but it turned out he wasn't actually so innocent after all!!!
And speaking of cult classics, the fantastic lost single 'Careless Memories' makes a welcome appearance, its chunky synthesized heavy rock accompanied by a 2011 edit of the wonderful Anime screen projection that first appeared on the classic line-up's live return in 2004.
The latin-tinged synth funk of 'Girl Panic!' has a big chorus and it's in brilliant tracks like these that indicate how the classic DURAN DURAN sound has returned. It's not just the synths, it's also the funky bass, the syncopated backbone and the mix of rock and rhythm guitar together with the distinctive 'will or won't he make it' vocals of Simon Le Bon that encompasses a product that is greater than its sum of parts. And to keep the momentum, an anthemic pop crescendo closes the main set with audience singalongs to 'Sunrise' and 'Rio' almost drowning out Le Bon.
Easing into the encore first with the touching 'Come Undone', the final new track of the evening is delivered in the form of 'Runway Runaway', a close cousin of 'Rio', before ending with the now traditional band jam of 'Girls On Film'. Complete with band introductions and audience chant of "play the f***ing bass John", John Taylor pouts profusely and enjoys the adulation in his position as the New Romantic era's David Beckham. But what is often forgotten about him is what a highly accomplished bass player he is, with an impressive style that fuses two of its most sadly missed exponents; Bernard Edwards and Mick Karn.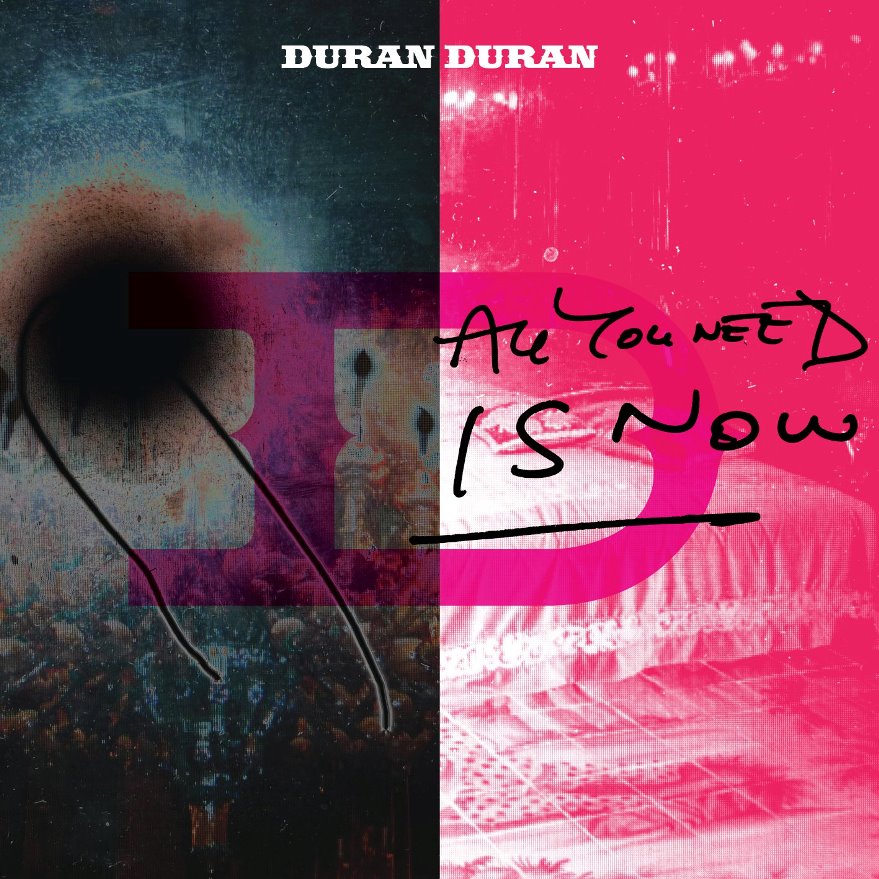 With the performance basing itself on the strongest and most immediate songs from the new album, DURAN DURAN were back on form with the splendid vigour and enthusiasm of men half their age… it's taken a while but following the lukewarm reactions to comeback albums 'Astronaut' and 'Red Carpet Massacre', 'All You Need Is Now' may well be as Mark Ronson suggests, the "real follow-up to 'Rio'".
In its original nine track iTunes version, it worked as a wonderful cohesive body of work… with the addition of five bonus tracks on the physical variant (six on the deluxe edition), it will be fascinating to find out whether this expanded edition will flow quite as well.
---
'All You Need Is Now'
 is released worldwide as a 14 track CD and 15 track CD/DVD by Tape Modern on 21st March 2011
https://www.facebook.com/duranduran
https://twitter.com/duranduran
---
Text by Chi Ming Lai
23rd March 2011