Although electronic pop only forms a part of MARC ALMOND's repertoire, he is forever associated with SOFT CELL's recording of 'Tainted Love', possibly the first true crossover record from the Synth Britannia era.
A fan of Marc Bolan and David Bowie, Southport-born Almond started attending Leeds Polytechnic in 1979 to study Fine Art.
One fellow student also on the course in the year above was Frank Tovey, soon to become FAD GADGET.
Specialising in performance art, Almond met Dave Ball, a seasoned clubber who explored his artistic musings through the new medium of affordable synthesizers from Japan. Together, they formed SOFT CELL. Their first product was the self-released 'Mutant Moments' EP in 1980.
It came to the attention of DJ Stevo Pearce, who had been compiling futurist charts for the music papers Record Mirror and Sounds, which covered the new wave of home grown electronic music that had emerged after the success of Gary Numan.
Stevo gathered a number of these acts for the independently produced 'Some Bizzare Album' compilation in 1981. SOFT CELL appeared alongside young hopefuls such as DEPECHE MODE, BLANCMANGE, B-MOVIE and THE THE. With DEPECHE MODE opting for Mute and BLANCMANGE eventually heading for London, Stevo signed B-MOVIE, THE THE and SOFT CELL to his Some Bizzare label and began courting the major record companies for a licencing arrangement.
Phonogram had been particularly desperate to sign B-MOVIE in order to compete and SPANDAU BALLET and DURAN DURAN. Legend has it that Stevo sent his demands to their A&R chief Roger Ames on a cassette carried by a teddy bear dressed as Robin Hood; it stipulated that SOFT CELL had to be part of the deal!
Produced by Daniel Miller, SOFT CELL's first recording for Phonogram was 'Memorabilia'. While not a hit, it was critically acclaimed and become a cult club favourite.
However, the encore of their live set was the one to capture the public's imagination. A cover of 'Tainted Love', it reached No1 in the UK, Germany, Australia and Canada while also eventually entering the US Top 10.
Written by Ed Cobb, 'Tainted Love' was originally recorded by Gloria Jones and became a Wigan Casino favourite on the Northern Soul scene. As a fan of that scene, David Ball knew the song and took it into haunting electronic torch territory. Segued with a Motown cover 'Where Did Our Love Go?' on the extended version, it was to become one of Sire Records' biggest selling 12 inch singles in America. But it was to be a double edged sword as the coupling of two covers made SOFT CELL minimal money, despite the record selling millions.
The follow-up 'Bedsitter' proved SOFT CELL could have a hit single with their own material. Amusingly after the release of the 'Some Bizarre Album', a disgruntled rival musician had poked fun at Almond and told him: "You couldn't make a decent dance record if you tried".
However, the disgruntled rival musician faded into obscurity and gig no-shows with his deluded combo, while 'Bedsitter' made it three decent dance records in a row for SOFT CELL following the club popularity of both 'Memorabilia' and 'Tainted Love'. Thus began a run of hit singles that ensured Almond and Ball would be Top 40 chart fixtures for the next three years.
Almond though was looking at a life outside of SOFT CELL, so he formed MARC & THE MAMBAS. It set the tone for the artist that he would eventually become. Almond was certainly channelling his venom with aplomb, especially on delightful ditties like 'Catch A Fallen Star'. However, it was an indication that Almond's drug fuelled paranoia was getting to him… he later threatened a Record Mirror journalist Jim Reid while brandishing a whip, for the scribe's slating of his Mambas opus and temporarily retired!
The pressure and criticism that came from the success of SOFT CELL was proving too much for Almond, as he went into a well-documented public meltdown. The duo turned into SUICIDE and strove to drive away what was left of their pop oriented audience.
Those that remained would become The Gutter Hearts, Almond's fan club who Boy George had generally described as "people who wear black and hate their parents". The duo disbanded in Spring 1984 just as the third album 'This Last Night in Sodom' hit the shelves.
Almond's first solo album 'Vermin in Ermine' released in late 1984 and embraced a classic European cabaret style with almost exclusively traditional instrumentation, often with dynamic orchestral arrangements.
There was a one-off collaboration with BRONSKI BEAT in 1985 but continuing in the orchestrated vein, Almond unexpectedly hit No1 again in 1989 with 'Something's Gotten Hold Of My Heart', a spirited cover with the late Gene Pitney. But despite the recognition as an artist in his own right, the spectre of SOFT CELL continued to haunt Almond.
"Synthesizers and the bands or artists that used them weren't taken seriously at first especially by so-called serious music critics. They were ridiculed…" he remembered in a recent interview with Advocate. But with the success of Acid House and the rave scene, electronic music was now being re-evaluated.
So in 1991, Almond re-voiced a number of SOFT CELL's best loved numbers for the 'Memorabilia – The Singles'
collection. He also began collaborating again with Dave Ball, who was now having success with his new musical partner Richard Norris in the dance oriented combo THE GRID. The results ended up on 1991's 'Tenement Symphony', possibly the most mainstream recording of Almond's career.
The follow-up 'Fantastic Star' should have been the record to consolidate Almond's position as a pop artiste. But instead, it got lost in record company politics; while Almond remains dissatisfied with the overall album, it did lead to him working with guitarist Neal X of SIGUE SIGUE SPUTNIK fame, who today continues to be his right hand man.
Looking back, SOFT CELL were probably ahead of their time. Between 1981 and 1982, they were actually a much stronger proposition than the fledgling DEPECHE MODE. Ultimately, the duo set the blueprint as the proto-PET SHOP BOYS. And although far grittier both musically and lyrically, they also smoothed the path for acts like ERASURE. Almond once said that for an artist to be "truly subversive", they had to have "access to the mainstream" and subvert he did. So when Almond and Ball came back in 2001 for a full SOFT CELL reunion, there was a welcome acknowledgement of their ground breaking legacy.
In 1993, Almond toured Russia at the invitation of the British Consul and began of his love affair with the nation's folk songs which continues to this day. But in October 2004, Almond was seriously injured in a motorbike accident near St Paul's Cathedral, London.
He began a slow recovery but remained determined to get back on stage and into the studio. 2007 saw Almond return with 'Stardom Road'
, a covers album including songs made famous by Dusty, Sinatra and Bowie. The concept had largely been prompted by him being unable to write new material since his accident.
But in 2010, Almond released 'Varieté'
his first studio album of self-written material since 2001. It was a move towards more vintage theatrics and paved the way for his future projects like 'Pop'pea' and 'Ten Plagues – A Song Cycle'. Immersing himself in a variety of work since then, Almond recently re-entered the pop sphere with 'The Velvet Trail'.
Meanwhile his current crowd-funded venture is an interpretation of Joris-Karl Huysman's 'À Rebours', scored by Othon with lyrics by poet Jeremy Reed and set for release later this year.
So with such a vast and diverse career, what would a Beginner's Guide to MARC ALMOND look like? Primarily focussing on his electronic, or at least, technologically assisted work and with a restriction of one song per album or project, here are ELECTRICITYCLUB.CO.UK's twenty choices…
---
SOFT CELL The Girl With The Patent Leather Face (1981)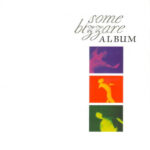 With Almond credited with "vocals/ effects / energetics", 'The Girl With The Patent Leather Face' was one of the stand-outs from the 'Some Bizzare Album' showcase. Creepy and unsettling, Almond told the JG Ballard inspired story of a "two-faced baby" who "tampers with machinery so other beauties crash their cars". Ball's gloriously out of tune Korg synths were a fine example of how electronics were maintaining Punk's ethics of do-it-yourself minimalism.
Available on the compilation 'Some Bizzare Album'
(V/A) via Some Bizzare Records
---
SOFT CELL Say Hello, Wave Goodbye (1981)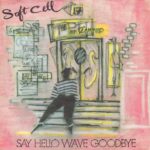 SOFT CELL's fine debut album was recorded and mixed in the more liberal setting of New York. It captured the edginess of minimal synth arrangements while married to an actual tune. With a magnificent arrangement by Ball that allowed Almond to indulge in his Scott Walker aspirations, 'Say Hello, Wave Goodbye' is possibly SOFT CELL's crowning achievement. Certainly, the line "We're strangers meeting for the first time, OK?" has become one of the most memorable of the era…
Available on the SOFT CELL album 'Non-Stop Erotic Cabaret'
via Phonogram Records
---
SOFT CELL Torch – 12 Inch Version (1982)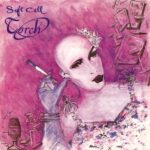 Punctuated by John Gatchell's flugelhorn, 'Torch' came in the middle of SOFT CELL's imperial pop phase and the eight minute version was a piece de resistance. By now, Almond and Ball had got heavily into MDMA while partying on the New York club scene. They were introduced to the drug by the singing dealer Cindy Ecstasy, who soon featured on several SOFT CELL recordings! In an amusing spoken middle section, her nonchalant off-key vocal counterpointed Almond's fabulously forlorn romanticism.
Available on the SOFT CELL album 'The Twelve Inch Singles'
 via Phonogram Records
---
MARC & THE MAMBAS Untitled (1982)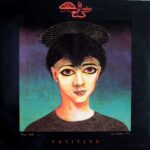 The MARC & THE MAMBAS project had begun with a limited edition mail order only 12 inch release featuring 'Sleaze' and 'Fun City'. With a revolving door cast of collaborators away from a traditional band format, it was rare that all the members of the collective would perform on the same recording. 'Untitled' was a co-write with THE THE's Matt Johnson that had distinct European overtones. With its Roland TR808 backbone and melodic chorus, 'Untitled' could have easily been mistaken for a SOFT CELL song.
Available on the MARC & THE MAMBAS album 'Untitled'
via Phonogram Records
---
SOFT CELL Forever The Same (1983)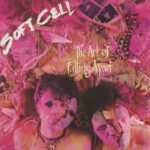 John Gatchell returned, this time with his trumpet on 'Forever The Same' from the appropriately titled difficult second album 'The Art Of Falling Apart'. However, Phonogram's proposal for it to be a single release was vetoed for the less immediate 'Numbers'. Not becoming the hit the label was hoping for, in a bid to hype it up the charts, the 12 inch was twinned with a free copy of 'Tainted Love'. Dismayed, this incident set off an already edgy Almond and Stevo to trash the record company's offices in a destructive rage!
Available on the SOFT CELL album 'The Art Of Falling Apart'
via Phonogram Records
---
MARC & THE MAMBAS Torment (1983)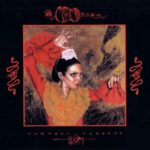 Co-written with SIOUXSIE & THE BANSHEES' Steve Severin, the precise digital drum machine and eerie organ stabs of 'Torment' were offset by the gorgeous Bohemian string arrangements and the chromatic allure of Almond's dramatic refrains. Co-produced by a young Flood, 'Torment & Toreros' had been an adventurous double album indulgence, but the tracklisting could have easily been streamlined into a more cohesive single long player.
Available on the MARC & THE MAMBAS album 'Torment & Toreros'
via Phonogram Records
---
SOFT CELL Down In The Subway (1984)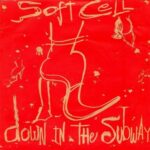 If 'The Art Of Falling Apart' was SOFT CELL's difficult second long player, 'This Last Night In Sodom' was an even more challenging proposition; the duo's final hit in their first phase was this thundering percussive cover of 'Down In The Subway', an obscure Northern Soul song by Jack Hammer was, undoubtedly a metaphor for Almond's mental breakdown.
Available on the SOFT CELL album 'This Last Night In Sodom'
via Phonogram Records
---
MARC ALMOND Tenderness Is A Weakness (1984)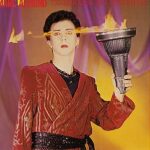 Adopting a back-to-basics approach as a reaction to SOFT CELL, Almond produced many fine songs in his trilogy of albums with THE WILLING SINGERS comprising of musicians who had been involved in 'Torment & Toreros'. Free of the mechanical limitations of SOFT CELL, he was more melodramatic than ever before. Produced by Mike Hedges who worked with ASSOCIATES and SIOUXSIE & THE BANSHEES, 'Tenderness Is A Weakness' was a remarkably passionate song, regardless of genre.
Available on the MARC ALMOND album 'Vermine In Ermine'
via Phonogram Records
---
MARC ALMOND These My Dreams Are Yours (1988)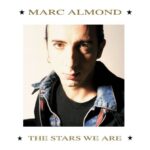 While Almond was continuing on his path of orchestrated European cabaret torch songs, an electronic element was starting to creep back in, particularly in the club remixes of 'Tears Run Rings' and 'Bittersweet'. A pulsating electronic bassline formed the backbone of the emotive 'These My Dreams Are Yours', a song which owed its existence to 'No Regrets', made famous by Scott Walker in 1976. Featuring the vocals of Victoria Wilson-James, this string laden drama showed Almond was opening up to technology again.
Available on the MARC ALMOND album 'The Stars We Are'
via EMI Records
---
MARC ALMOND Madame La Luna (1990)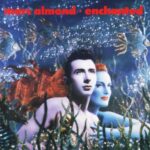 Produced by Bob Kraushaar who had worked with PROPAGANDA, ACT and PET SHOP BOYS, the success of the 'The Stars We Are' meant its follow-up 'Enchanted' was allowed a bigger recording budget by EMI. The ethos behind pop production in this CD age was "bigger is better" and the epic album opener 'Madame De La Luna' was a fine example of the marvellous fusion between the Fairlight CMI programmed by co-producer Gary Maughan and the cinematic orchestrations of Billy McGee.
Available on the MARC ALMOND album 'Enchanted'
via EMI Records
---
MARC ALMOND Meet Me In My Dream (1991)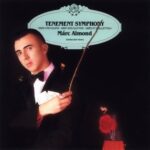 While 'Tenement Symphony' is best remembered for the mighty Trevor Horn produced covers 'Jacky' and 'The Days Of Pearly Spencer', it also hosted a writing reunion with Dave Ball. The magnificent 'My Hand Over My Heart' was given an epic reworking by Mr Horn and closed the collection. But starting the album was the more minimal, but no less emotive 'Meet Me In My Dream'. A classic SOFT CELL song in all but name, it was a reminder of the undeniable magic that Ball and Almond together possessed.
Available on the MARC ALMOND album 'Tenement Symphony'
via WEA Records
---
MARC ALMOND Brilliant Creatures (1996)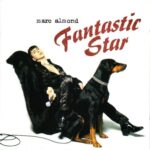 The original 'Fantastic Star' album sessions had seen Almond reunited with Mike Thorne who had produced SOFT CELL's first two albums. But at Mercury Records behest, numerous other studio personnel were brought in. It also led to managerial strife which eventually ended his relationship with Stevo. Produced by Martyn Ware, who was fresh from steering ERASURE's 'I Say I Say I Say' album, 'Brilliant Creatures' reflected the uptempo club friendly electronic pop of the times.
Available on the MARC ALMOND album 'Fantastic Star'
via Mercury Records
---
MARC ALMOND & SIOUXSIE SIOUX Threat Of Love (1999)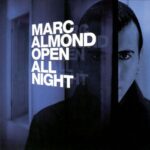 Under new manager Vicki Wickham who had looked after Dusty Springfield, Almond signed to Echo Records in 1998, but almost straight away, record company politics intervened. The eventual album 'Open All Night' was issued on Almond's own Blue Star label and a more downbeat electronic based excursion than he had previously attempted. A feisty trip-hop electro fusion with the Queen of Goth, 'Threat Of Love' was orchestrated with an amorous, but sinister Middle Eastern tone.
Available on the MARC ALMOND album 'Open All Night'
via Blue Star
---
SYSTEM F featuring MARC ALMOND Soul On Soul (2001)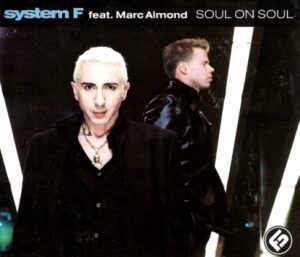 Ferry Corsten had a huge international hit in 1999 with 'Out Of The Blue' under his SYSTEM F moniker. It highlighted the spiritual connection between synthpop and trance. So substantiating the link further, the Rotterdam based producer recruited Almond to guest on the blinding 'Soul On Soul'. It was a spirited, club friendly workout, with Almond giving an exuberant performance over the frantic dance beats and swirling arpeggios.
Available on the SYSTEM F album 'Out Of The Blue'
via Tsunami Records
---
MARC ALMOND Glorious (2001)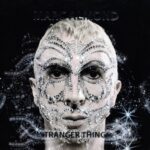 Despite the parallel SOFT CELL reunion, Almond recorded another solo album 'Stranger Things'. 'Glorious' was an appropriately titled electronic torch ballad that combined his unique vocal histrionics with a big sound production that had not been heard since his work with Trevor Horn for 'Tenement Symphony'. Icelandic producer Jóhann Jóhannsson did a fine job with the song's widescreen dynamics, adding some vintage ARP Odyssey textures along the way as well.
Available on the album 'Stranger Things'
via Strike Force Entertainment / Cherry Red Records
---
SOFT CELL Desperate (2002)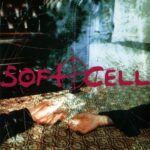 Almond and Ball's comeback album 'Cruelty Without Beauty' saw a return to the kitchen sink dramas that the pair were famous for. The launch single 'Monoculture' was an attack on modern society's acceptance of the bland. And with 'Desperate', reality talent shows were where Almond chose to vent his spleen. Narrating the thoughts of a young hopeful seeking fame and fortune at whatever cost, with its Bond Theme styled brass inflections, 'Desperate' was a great example of the satirical social commentary.
Available on the SOFT CELL album 'Cruelty Without Beauty'
via Cooking Vinyl
---
T-TOTAL featuring MARC ALMOND Baby's On Fire (2005)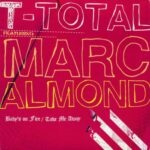 A danced up cover of Brian Eno's cult favourite from 'Here Come The Warm Jets', Almond always saw himself as a fan of the ROXY MUSIC synth dandy, rather than the more suave singer Bryan Ferry. He relished the opportunity to cover one of his favourite songs and saw the collaborative adventure as a good way to ease himself back into the recording process after his accident in 2004. This reworking still retains much of the mad swirling spirit of the original, while updating the song for a new audience.
Available on the T-TOTAL featuring MARC ALMOND single 'Baby's On Fire'
via Pure Mint
---
STARCLUSTER featuring MARC ALMOND Smoke & Mirrors (2008)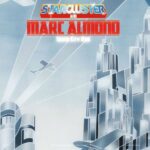 Following his 'Stardom Road' covers project, Almond continued with his one-off collaborations. Maintaining his varied portfolio and willingness to try different styles, 'Smoke & Mirrors' was a Hi-NRG octave shifting dance anthem in the vein of Giorgio Moroder. Produced under the auspices of Anglo-German duo Roland Faber and Kai Ludeling, there was even a sweeping VANGELIS rooted synth solo thrown in for good measure towards the conclusion.
Available on the STARCLUSTER album 'Silver City Ride' via Private Records
---
MARC ALMOND Worship Me Now (2014)
With a buzzing cacophony of synths, 'Worship Me Now' was Almond's most overtly electronic work in quite a while. Written by PULP's Jarvis Cocker, it saw Almond having fun with interpreting the lyrics and sending himself up with the passion of his own classic torch songs. Apart from suggesting the female backing vocals, he had very little to do with the track other that sing, preferring to leave himself in the competent hands of producers Jason Buckle and Tris Penna.
Available on the MARC ALMOND album 'The Dancing Marquis'
via Strike Force Entertainment / Cherry Red Records
---
MARC ALMOND Bad To Me (2015)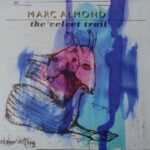 With the aftermath of his accident and acknowledged as a fine interpreter of other people's songs, it was understandable that Almond was content with just being able to perform and record. But when producer Chris Braid heard Almond had say "the songwriting muse had all but left me", he spun into action and sent Almond a number of songs that successfully re-inspired the tainted soul. 'Bad To Me' was a wonderfully glitzy, Schaffel stomper that announced Almond's welcome return to the mainstream.
Available on the MARC ALMOND album 'The Velvet Trail'
via Strike Force Entertainment / Cherry Red Records
---
For further information on MARC ALMOND, please visit: http://www.marcalmond.co.uk/
The limited edition cloth bound photo book 'Marc Almond' published by First Third is available from http://www.firstthirdbooks.com/books/marc-almond-2/
https://www.facebook.com/MarcAlmondOfficial
https://twitter.com/MarcAlmond
https://www.youtube.com/user/MarcAlmondOfficial/videos
---
Text by Chi Ming Lai
26th August 2015, updated 17th Janaury 2021