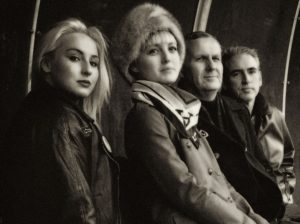 Founded by the Cassidy brothers Larry and Vin, SECTION 25 became best known for their seminal electro classic 'Looking From A Hilltop' in 1984.
The track was notable for featuring Larry's wife Jenny on lead vocals and came from the album 'From the Hip'
co-produced by Bernard Sumner. Its Peter Saville designed artwork continued the colour coded alphabet theme that began on NEW ORDER's 'Power, Corruption & Lies
However, the Blackpool combo opened their long player account with the Martin Hannett produced 'Always Now'
, which was released on Factory Records in 1981. The album recently had a boost in profile when rapper Kanye West sampled the song 'Hit' from it for his track 'FML'.
Sadly Larry and Jenny passed away in 2010 and 2004 respectively. But in a fitting gesture, Vin Cassidy recruited his niece Beth, daughter of the departed SECTION 25 couple to join the band full-time as lead singer alongside regular guitarist and programmer Steve Stringer. She had already featured on several SECTION 25 recordings previously.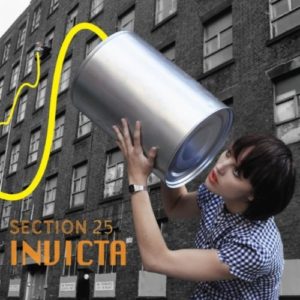 The new phase of SECTION 25 era was launched in 2011 with the release of the 'Invicta' EP. With the addition of Beth's cousin Jo on backing vocals and keyboards, SECTION 25 steadily transformed themselves into glossy electronic pop act with the album 'Dark Light'
released on Factory Benelux being the end result.
Retaining its core DNA, the spirit of SECTION 25 lives on and the band remain a cult favourite on the live circuit. Beth Cassidy kindly took time out to chat about her personal and musical journey…
How did you end up in "The best old / new band in Britain", as The Guardian put it?
Yes, best review ever, haha!
I first worked with SECTION 25 in the recording studio back in 2008; they wanted to introduce female vocals for the 'Nature + Degree' album, so as my lovely mum had passed away in 2004, I suppose they thought it was fitting for me to contribute… in hindsight, I think it was also an experiment to see if there was a natural place for me in the band. Over time I started playing live… it was quite a gradual process.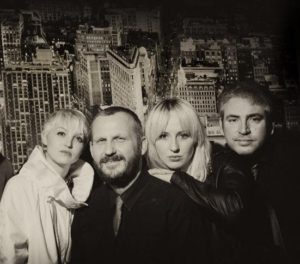 What's it like to be heading the family business now?
I've never really seen myself as heading the band, as everything we do together is wholly collaborative.
Writing, recording, decision making, live work, promoting, money, we all do it together, historically that's the way SECTION 25 has always run as a project. But I feel proud to be able to keep the family legacy alive.
How does being in a family band differ from being in other bands in your experience?
I've never been in any other band so I can only assume: There are no inflated egos, because there's no-one to show off to, we've all grown up and older together, so there is no desire to prove anything. We have a lot of shared experiences from the past, and for me, I get to live through very similar experiences that my parents went through, it's a strange parallel, but it keeps me close to them, which is very cool.
'Colour, Movement, Sex & Violence' in 2011 was a good start for the rebooted SECTION 25 and captured that classic Manchester indie dance club vibe…
Yeah, it's a bright and catchy pop record that was a good entrance the next phase of SXXV… Christ knows what phase we're up to… No 8 maybe?
The subsequent album 'Dark Light' was released on Factory Benelux in late 2012, which from a brand point of view, could be seen as continuing the tradition? The title reflects the contents…
Yes, I suppose if you had to put SECTION 25 in a box, it would either be a dark box with air holes in the lid, or a light box room with some darker dingy corners. It depends which way round you look at it. A lot of sh*t has happened, but I try to view things with a hopeful optimism, and that was my way of thinking whilst writing 'Dark Light'. Lows and then highs.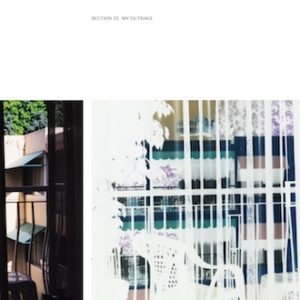 'My Outrage' has a good blend of electronics and guitars, was that a conscious template to go for with the 'Dark Light' album?
It wasn't a theme as such, but we wanted quite a big sound overall, and the combination of the two worked. It's got to have a sense of balance though, so it had to feel like SECTION 25 in 2012, but with elements inspired by the past. For me, 'Love Cuts', achieves this the most.
What was the inspiration behind 'My Outrage'?
'My Outrage' is about the small pleasures of the everyday and the effects of when they run parallel to / mirror the purely outrageous. Outrage is the Yin to Sunday morning's Yang. It's also a reference to my unbalanced, slightly manic personality…
'Early Exit' is quite poignant but also, a stompingly optimistic number?
It's like when you cry with a smile on your face, it's a powerful thing! I like to try and reach different levels of emotion when I'm writing, and with 'Early Exit', I think the words came first and then we built the track around them?
Being a multi-generational combo, there must be some amusing musical reference discussions in rehearsals. Are there any examples you can recall?
Not as much discussions, more like random, disjointed jamming episodes, where Vin will start to play the drums from a WIRE song, Steve will come in with some DAVID BOWIE Thin White Duke guitar chords, Jo will play a classic house synth sound melody and I'll do some James Murphy style rhythmic talking, hahaha! It's all good fun.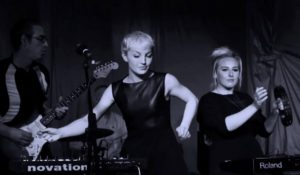 What are your own musical tastes and how do they fit into SECTION 25?
My true love is electronica, techno, minimal, bassy, dirty sounds. I moved to Berlin after I finished my degree partly because of the techno and club scene, I wanted to be totally enveloped in it! It was the best music I've ever heard…
I also love a lot of music from the 80s and early 90s, Kate Bush, INXS, COCTEAU TWINS, YELLO, TALKING HEADS, then all the Madchester music scene, classic house records from the 90s, SHADES OF RHYTHM, ALISON LIMERICK, ASHA, etc etc.
When I started my degree, all my housemates were listening to ANDY C and SQUAREPUSHER, and I was blasting out 'Cream Classics'. I do love finding new music too though, GHOST POET, STEVE MASON, PIXX. I think I'm drawn to interesting electronic sounds, and I instantly want to work out how they've made the sound, and I also search for really thoughtful lyrics, and interesting lyrical arrangements.
In 2013, you collaborated with FOTONOVELA on the track 'Clean Slate', how was that?
I really enjoyed collaborating, it was a bit of a challenge to see if / how I faired going solo without the comfort of the band, and I loved it.
It sounds daft, but I proved to myself that I am a proper musician! I used to have a niggling doubt that I was just winging it, because I totally just fell into the band… but the collaboration got rid of the doubt.
Are you planning any further collaborations with anyone else, or have any ambitions as to who you would like collaborate with?
No plans yet, but open to offers!
What was it like to hear that Kanye West had sampled SECTION 25?
Surreal, hilarious, ace. We rehearsed earlier today for a festival in Norwich that we're playing at in a couple of weeks, and we tried 'Hit'. It sounds good, it sounds current! I'm really excited to play it.
The new live album 'Alfresco' is a timely release that nicely documents this phase of the band…
We're in a really nice place with everything at the moment, and 'Alfresco' summarises the bands continual progression. Andrew Weatherall was in the audience at that gig, right at the front, nodding his head. He's a bit of a hero of mine, so it was a monumental live session for me, and now we've eternalised it.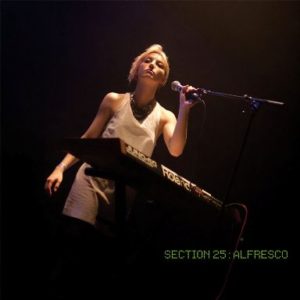 What is it like to perform a cult classic like 'Looking From A Hilltop' with all its history?
Very very good. It's pretty transcendental to be honest, I definitely go to another place when we play it live. It's so loaded with meaning, it makes me feel stronger. Now it does, anyway.
I used to get tears in my eyes and have to turn my back on the audience.
Which other songs do you particularly enjoy playing live? 'Desert' in my opinion is a real highlight…
Yeah that's a dreamy one to play live. I also love to play 'Dirty Disco' as it's got the groove, and lots of spirit. There's a lot of connective energy between Jo and I when we play songs like 'Memento' and 'Pitch Black Box', so that's fun. And 'Wretch'… I reach inside and pull out my inner 'Larry'…!
What's next for SECTION 25? Any new material on the horizon?
Yes! We're in the jamming stages of writing a new album, so we've got about 4 and a half skeletons of songs, and we're planning to continue pick the writing back up in autumn… Watch this space.
---
ELECTRICITYCLUB.CO.UK gives its warmest thanks to Beth Cassidy
Additional thanks to James Nice at Factory Benelux
SECTION 25 play the 'Down By The River' Indie All Dayer at The Waterfront in Norwich on Sunday 29th May 2016
'Alfresco', 'Dark Light', 'Always Now' and 'From The Hip' are available from Factory Benelux at http://factorybenelux.com/section25.html
https://www.facebook.com/section25
---
Text and Interview by Chi Ming Lai
19th May 2016