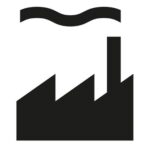 With an identifiable post-modern aesthetic and idealistic ethos, Factory Records was one of the most iconic record labels that emerged post-punk.
Founded in 1978 by Granada TV presenter Tony Wilson and actor Alan Erasmus, noted record producer Martin Hannett and graphic designer Peter Saville were also part of the original directorship, along with JOY DIVISION manager Rob Gretton.
A respected television journalist, Wilson became more widely known for his TV series 'So It Goes' which featured acts such as IGGY POP, THE SEX PISTOLS and BUZZCOCKS, so was seen as a champion of new music.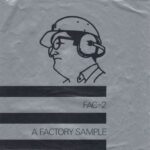 The Factory name was first used for a club venture which showcased bands like THE DURUTTI COLUMN, CABARET VOLTAIRE and JOY DIVISION. All three featured on the label's debut double EP release 'A Factory Sample'. The combined run-out groove messages read: "EVERYTHING – IS REPAIRABLE – EVERYTHING – IS BROKEN". The release was given the catalogue number FAC2, as FAC1 had been allocated to a poster designed by Peter Saville for the club.
FAC1 was famously not printed in time for the opening event but despite his reputation for not meeting deadlines, Saville's style was to become a highly coveted and he was head-hunted in early 1980 to work for boutique Virgin subsidiary Dindisc Records who had signed OMD following their debut on Factory.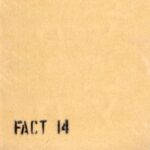 Factory Records was initially based in Alan Erasmus' flat at 86 Palatine Road in Didsbury, Manchester. It was very much a home-based operation, with members of JOY DIVISION once being roped in to glue together the striking sandpaper sleeves for 'The Return of the Durutti Column'… inspired by Situationist Guy Debord's book 'Mémoires', the album was intended to destroy the records next to it but as Factory used wallpaper paste rather than glue, the sleeves later themselves fell apart!
Factory were known for their extravagant packaging, off-the-wall promotional gimmicks and in-jokes like the Menstrual Abacus (FAC8), Martin Hannett's legal settlement (FAC61) and Rob Gretton's dental work (FAC99). Pop magazine Smash Hits even joked that they would be doing a NEW ORDER poster magazine, but it would be baked inside a cake and made available only in the Channel Islands.
Factory's first LP 'Unknown Pleasures' by JOY DIVISION was released in June 1979 to wide acclaim. But the success was later clouded by tragedy when their charismatic singer Ian Curtis took his own life in May 1980 prior to the release of the single 'Love Will Tear Us Apart' and second album 'Closer'. With the future uncertain for Factory, hopes rested on A CERTAIN RATIO. Together with Alan Erasmus, Tony Wilson managed the doomy post-punk funk merchants, but the band polarised audiences.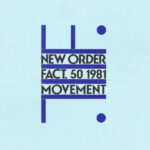 JOY DIVISION's remaining members Bernard Sumner, Peter Hook and Stephen Morris recruited Gillian Gilbert to become NEW ORDER. Although their sombre 1981 debut album 'Movement' was generally panned, the quartet reinvigorated themselves by taking an interest in the New York club scene. This led to Factory and NEW ORDER's decision to open a nightclub in Manchester. Legend has it that Rob Gretton (himself a former DJ) wanted to have a place where he could "ogle women".
The move infuriated Martin Hannett, who had wanted to purchase a recording studio with a Fairlight CMI, and threatened to wind-up the company. With the Factory catalogue number of FAC51, The Haçienda opened in May 1982 and was a loss making enterprise for the next five years.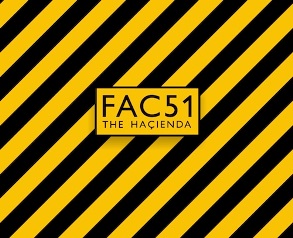 Even when the advent of acid house in 1987 filled the club every weekend thereafter, the crowds' preference for illegal Ecstasy and therefore water, rather than the licensed and more profitable alcohol meant that Factory's cashflow was tenuous to say the least. Problems with the Inland Revenue, Police and local gangsters meant the writing was on the wall. However, Factory still went ahead with a move out of Palatine Road into the rather expensive FAC251 building on Charles Street in September 1990.
But a major UK property slump occurred soon after and was set to cripple the label even further. By the beginning of 1992, both HAPPY MONDAYS and NEW ORDER were over budget and late in delivering their respective new albums 'Yes Please' and 'Republic'.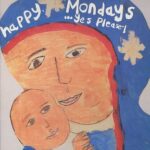 London Records entered negotiations to take over Factory, but the deal fell through when it was discovered the label did not actually own many of its master recordings. So Factory was left to collapse in November 1992, while NEW ORDER signed a separate deal with London. When asked by Q Magazine what he was getting with London that was different from Factory, Sumner sheepishly replied "PAID!" But Factory had never been a conventional A&R led company.
It had let OMD and JAMES leave for major deals, and passed on THE SMITHS, THE STONE ROSES and BLACK BOX. It was not very business minded either, with the elaborate die-cut packaging for NEW ORDER's 'Blue Monday' initially costing more than the per unit net profit.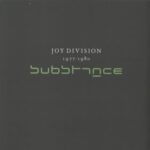 The label's idealistic ethos meant commercially unviable acts like MINNY POPS and STOCKHOLM MONSTERS had a platform to release records, but it also meant there was seldom enough capital coming in, other than monies from sales of JOY DIVISION and NEW ORDER. However, much of that was being syphoned off to keep The Haçienda afloat which had its own troubles relating to drug dealing, police clampdowns and rival factions of gun-toting gangsters.
In ELECTRICITYCLUB.CO.UK's view, while JOY DIVISION and NEW ORDER undoubtedly had a huge influence on music, Factory perhaps did not have a wider back catalogue that was as strong as Virgin or Mute.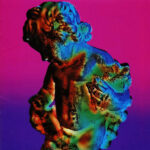 Smash Hits' independent scene columnist Red Starr once said Factory's artwork was often better than the records they contained. But Factory's visual presentation has made its presence felt in popular culture from Next to Givenchy, while other observers relished Tony Wilson's cool credentials (to quote HAPPY MONDAYS' Bez) as "a Red on the quiet" and his undoubted ability to give a good quote. Sadly today, many of Factory's major players like Wilson, Rob Gretton and Martin Hannett are no longer with us.
So via its great and not so good, using a restriction of one song per artist moniker, presented here is ELECTRICITYCLUB.CO.UK's take on Factory Records' arty, but chaotic adventure…
---
OMD Electricity (1979)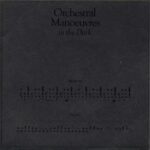 FAC6 was the first single to be released on Factory. Tony Wilson has often been credited with discovering OMD, but it has also been said that he was largely oblivious to their charms. The instigation to release 'Electricity' on Factory came from his then-wife Lindsay. According to her memoir 'Mr Manchester and the Factory Girl', the former Mrs Wilson reckoned that the decision to allow OMD to sign to Dindisc was a tit-for-tat response by her husband, to spite her in their fractious marriage.
Available on the OMD album 'Peel Sessions 1979-1983' via Virgin Records
---
JOY DIVISION Decades (1980)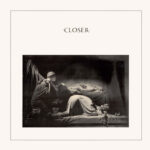 'Atmosphere' was possibly JOY DIVISION's greatest song, but was originally released on Sordide Sentimental rather than Factory as part of the 'Licht Und Blindheit' package. Next in line though, 'Decades' was the sonic cathedral that Martin Hannett had been striving for in the studio. With layers of ARP Omni processed through a Marshall Time Modulator and percussion enhanced through an AMS Digital Delay, it provided a solemn but beautiful Gothic backdrop for Ian Curtis' elaborate musical suicide note.
Available on the JOY DIVISION album 'Closer' via London Records
http://joydivisionofficial.com/
---
A CERTAIN RATIO Shack Up (1980)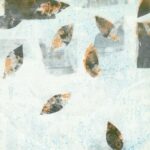 Originally issued in July 1980 on Factory's Benelux arm which acted as an outlet for spare recordings by Factory bands, 'Shack Up' was a cover of a cult club favourite originally recorded by BANBARRA and showcased A CERTAIN RATIO's new funkier direction. Other subsequent exclusive releases via Factory Benelux included NEW ORDER's superior 12 inch remix of 'Everything's Gone Green' and the instrumental 'Murder'. 'Shack Up' was given a more accessible ELECTRONIC makeover in 1994.
Available on the A CERTAIN RATIO album 'Early: A Definitive Anthology Of ACR Recordings From 1978-85' via Soul Jazz Records
---
THE NAMES Night Shift (1981)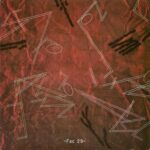 Led by Michel Sordinia, Belgian band THE NAMES were archetypical of the post-punk miserablism that Factory was signing in the wake of JOY DIVISION. Better than most of their contemporaries with the icy synth embellishing the cacophonic Martin Hannett produced soundtrack, 'Nightshift' was a promising release, although unlikely to crossover beyond alternative circles. Their debut album 'Swimming' came out on Les Disques du Crepuscule in 1982.
Available on THE NAMES album 'Swimming' via Factory Benelux
---
NEW ORDER Your Silent Face (1983)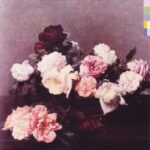 'Your Silent Face' was dubbed the "KRAFTWERK one", the ultimate homage to the romantic 'Trans-Europe Express' era of the Düsseldorf quartett. With the replication of the pulsating Synthanorma sequence and Vako Orchestron strings from 'Franz Schubert' using a SCI Polysequencer and Emulator, this was the stand-out song from NEW ORDER's second album. Incidentally, the original artwork package featuring a cryptic colour alphabet code saw Peter Saville spell the title incorrectly as 'Power, Corrruption & Lies'!
Available on the NEW ORDER album 'Power, Corruption & Lies' via London Records
---
CABARET VOLTAIRE Yashar (1983)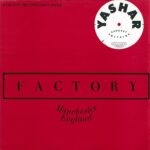 Returning to the Factory fold for a one-off interim release before moving on to their much lauded Some Bizzare / Virgin phase, 'Yashar' launched the more club friendly direction of CABARET VOLTAIRE. The single went down particularly well on the New York club scene. A track originally from their 1982 album '2X45', it was extended and remixed to nearly eight minutes by John Robie who had worked with Arthur Baker on AFRIKA BAMBAATAA's 'Planet Rock'.
Available on the compilation album 'Of Factory New York' (V/A) via Factory Benelux
https://www.facebook.com/CabaretVoltaireOfficial
---
SECTION 25 Looking From A Hilltop (1984)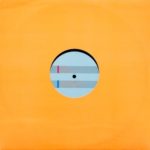 In a change of direction where founder member Larry Cassidy stated "you can't be a punk all your life", Factory Records stalwarts SECTION 25 recruited vocalist Jenny Ross and keyboardist Angela Cassidy to go electro. Produced by Bernard Sumner and Donald Johnson, the clattering drum machine, accompanied by ominous synth lines and hypnotic sequenced modulations, dominated the mix of FAC108 to provide what was to become a much revered cult club classic.
Available on the album 'From The Hip' via Factory Benelux
---
AD INFINITUM Telstar (1984)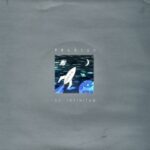 This cover of Joe Meek's 'Telstar' for FAC93 was rumoured to be NEW ORDER in disguise. This curio certainly had a number of distinct elements like the Hooky bass and the drum programming style which recalled 'Bizarre Love Triangle'. Peter Hook was indeed involved, as was Andy Connell who went on to form SWING OUT SISTER. Fronted by Lindsay Reade, her intended new original lyrics for 'Telstar' were vetoed by The Joe Meek Estate, so a version with more abstract vocals was released instead.
Available on the compilation album 'Fac Dance 02' (V/A) via Strut Records
http://www.strut-records.com/Fac-Dance-2/
---
THE WAKE Talk About The Past (1984)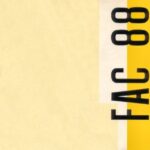 THE WAKE were probably what NEW ORDER would have continued to sound like had they not discovered the joys of the dancefloor. A dour Scottish four-piece who also had a female keyboard player Carolyn Allen in their ranks, their music could be claustrophobic. 'Talk About the Past' however showed a brighter side with scratchy rhythm guitar, shiny synths, melodica flourishes and barely audible vocals. Featuring Vini Reilly of THE DURUTTI COLUMN on piano, FAC88 was probably their career highlight.
Available on THE WAKE album 'Here Comes Everybody' via Factory Benelux
http://factorybenelux.com/the_wake.html
---
MARCEL KING Reach For Love – New York Remix (1985)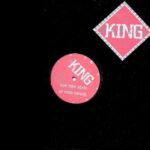 Another Bernard Sumner's production with Donald Johnson, 'Reach For Love' featured the late MARCEL KING who was a member of SWEET SENSATION, a vocal group who won 'New Faces' and had a No1 with 'Sad Sweet Dreamer'. A vibrant electro disco tune, HAPPY MONDAYS' Shaun Ryder remarked that if this had been released on a label other than Factory, it would have been a hit! The beefier New York Remix was issued on a second version of the 12 inch.
Available on the compilation album 'Of Factory New York' (V/A) via Factory Benelux
http://factorybenelux.com/of_factory_new_york_fbn55.html
---
SHARK VEGAS You Hurt Me (1986)
Mark Reeder was Factory Records representative in Germany between 1978 to 1982. Reeder often sent records to Bernard Sumner from the emerging electronic club scenes around the world. His own Deutsche musical journey started with DIE UNBEKANNTEN, who mutated into SHARK VEGAS and delivered this 1986 Factory release. 'You Hurt Me' was produced by Sumner and characterised by the New York disco sequence programming that made NEW ORDER famous.
Available on the MARK REEDER album 'Collaborator' via Factory Benelux
---
THE RAILWAY CHILDREN Brighter (1987)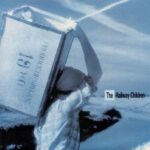 Led by Gary Newby, THE RAILWAY CHILDREN showed promise by taking the more guitar driven aspects of NEW ORDER to the next level. Produced by 'Low-life' engineer Michael Johnson, their second single 'Brighter' took a marimba sample and sequenced it as the backbone to a marvellous melodic number that could compete with THE SMITHS and LLOYD COLE & THE COMMOTIONS. However, despite releasing a full-length album on Factory, THE RAILWAY CHILDREN departed to Virgin Records.
Available on THE RAILWAY CHILDREN album 'Reunion Wilderness' via Ether
http://www.railwaychildren.co.uk/
---
THE DURUTTI COLUMN Otis (1988)
Having shown his atmospheric and melodic credentials with the beautiful 'For Belgian Friends' in 1980, the latest technology was perfect foil for the most Factory of the label's artists Vini Reilly aka THE DURUTTI COLUMN. Finally convinced to stop singing, the instrumental 'Vini Reilly' album opened the musician's texture palette with the dreamy 'Otis' being the pivotal track. Over a hypnotic sequence, samples of the late iconic soul singer were flown in as Reilly improvised along on his six-string.
Available on THE DURUTTI COLUMN album 'Vini Reilly' via Kookydisc
http://www.thedurutticolumn.com
---
HAPPY MONDAYS WFL – Vince Clarke remix (1988)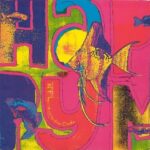 With a name inspired by NEW ORDER's best selling 12 inch single, HAPPY MONDAYS would emerge as Factory's other best-selling act. It was a steady start for the band who began as something much more ordinary. But when they merged acid house with indie guitar rock, Shaun Ryder, Bez and Co would be hailed as flagbearers for the Ecstasy fuelled mini-movement known as 'Baggy' along with THE STONE ROSES. The Vince Clarke electronic remix of 'Wrote For Luck' from 'Bummed' aided the crossover process.
Available on the HAPPY MONDAYS album 'Bummed' via Rhino UK
http://www.happymondaysonline.com
---
ELECTRONIC Getting Away With It (1989)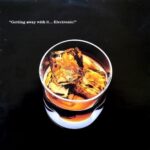 Frustrated with the conflicts and confines within NEW ORDER, Bernard Sumner had planned a solo album. But on bumping into Johnny Marr who had just departed THE SMITHS, it was turned into a collaborative project with the occasional guests. ELECTRONIC not just in name but also in nature, the first offering was the very PET SHOP BOYS-like 'Getting Away With It' featuring additional vocals by Neil Tennant and a beautiful string arrangement by Anne Dudley.
Available on the ELECTRONIC album 'Electronic' via EMI Records
http://www.electronicband.com/
---
REVENGE Slave (1990)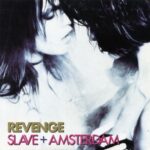 The appropriately named REVENGE was Peter Hook's response to ELECTRONIC. However, it was not particularly well-received by the music press. A slightly messy track in its original album incarnation, the superior New York disco oriented single remix by Daddy-O also featured a surprise rap. It enhanced the song's lyrical slant which with the well-documented joyless division between himself and Sumner, appears now to be a veiled attack on his bandmate. Hook's project later morphed into MONACO.
Available on the REVENGE album 'One True Passion V2.0' via LTM Records
---
THE OTHER TWO Tasty Fish (1991)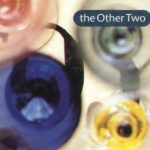 Not to be left out of the NEW ORDER side project game, Gillian Gilbert and Stephen Morris formed the ironically named THE OTHER TWO. Amusingly titled after a Fish and Chip shop near Stockport, 'Tasty Fish' was a catchy electropop single with a confident vocal from Gilbert that should have been a hit. Factory was beginning to enter a state of turmoil by this point and the CD version of the 'Tasty Fish' single never made it into the shops until it started its descent from its UK chart high of No41.
Available on THE OTHER TWO album 'And You' via LTM Records
---
CATH CARROLL Moves Like You (1991)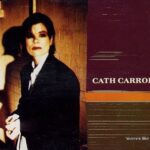 Previously a member of MIAOW, CATH CARROLL was treated like a future star by Factory. Mixed by Martyn Phillips who had also worked with THE BELOVED, 'Moves Like You' was a fine example of the blissful house influenced pop of the period. As with 'Reach For Love', it probably would have been a major hit had it been released on a label other than Factory. With expensive studio and photo sessions lavished on her, she is often held up as a symbol of why Factory eventually collapsed.
Available on the CATH CARROLL album 'England Made Me' via LTM Records
http://www.ltmrecordings.com/cath_carroll.html
---
Dedicated to the memories of Larry Cassidy, Ian Curtis, Rob Gretton, Martin Hannett, Marcel King, Jenny Ross and Tony Wilson
Special thanks to James Nice at Factory Benelux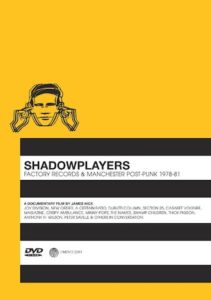 A varied selection of the Factory catalogue can be found on the 4CD box set 'Factory Records: Communications 1978-92'
via Rhino Records
The DVD 'Shadowplayers: Factory Records 1978-81'
directed by James Nice is released by LTM
http://www.factoryrecords.net/
http://factoryrecords.org/factory-records.php
http://cerysmaticfactory.info/index.php
---
Text by Chi Ming Lai
21st September 2015, updated 9th May 2020