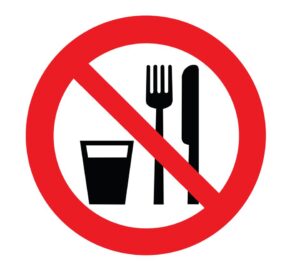 Hot on the heels of two instrumental albums by Synth Britannia veterans Martin Gore and John Foxx under the guises of MG and GHOST HARMONIC respectively, comes an addition to the tradition by BLANCMANGE.
'Nil By Mouth' was recorded by Neil Arthur from 2005 to the end of 2014. Now, while 'Sad Day' has been key part of the BLANCMANGE story, instrumentals have not had as prominent a role as in other bands such as ULTRAVOX, SIMPLE MINDS or DEPECHE MODE.
But when BLANCMANGE went into hiatus between 1985's 'Believe You Me' and 2011's 'Blanc Burn', Neil Arthur and Stephen Luscombe worked within the TV and film industry, scoring soundtracks and incidental music for a variety of projects. Although best known for his voice, instrumentals have been a continual art form for Arthur. So the release of a full length album, while not entirely a surprise, is perhaps unexpected.
To start the collection, 'Eleanor' is a musical dedication to his daughter who sang on 'Paddington' from 'Semi Detached'; a rich combination of synth, rhythm box, minimal guitar and pretty bells like prime OMD, it is a perfect introduction to the wordless wonder that is 'Nil By Mouth'.
'Fall' however, is not a vox free version of 'The Fall' from 'Semi Detached', but a completely new ambient composition utilising echoey piano and those low end flute approximations that THE HUMAN LEAGUE used to do when Martyn Ware was a member.
It drifts into a beautiful neo-orchestral climax and a wonderfully cinematic fading piano section before rounding back.
The pulsing 'R and P' though is more eerie yet still very melodic. And this is the key to a good instrumental opus… it either has to be very melodic to make up for the lack of vocals, or very ambient so that while the music is interesting enough to be listened to, it is unobtrusive enough to be ignored.
Continuing on, the brilliant 'Cistern' comes over like an imaginary Bond Theme done in Sci-Fi synth stylee while 'Gone' is a pure Foxxy dystopian drama. 'Crystals Of Zircon' is the closest the album gets to having a dance track, the percussive backbone providing the soundtrack to what would be a chase scene in a futuristic crime thriller. Meanwhile, 'The Son' has a creepier outlook with snatches of vocoder making its presence felt over the yesterday's tomorrow atmosphere.
The two minute 'Matters Of Life' is a steadfast trip-hop interlude with hints of Fender (as opposed to David) Rhodes that comes over like PORTISHEAD on Prozac before a 2005 reworking of 'Holiday Camp', a track which originally formed part of BLANCMANGE's debut EP release 'Irene & Mavis'. While still retaining the essence of BRIAN ENO with its grainy synth shimmers, the well produced six string interplay and vibrant bass sequence cut through to provide an aural sculpture to savour.
The lovely 'Landsea' merges acoustic guitar with drum machine and light synth vibrato in a piece that recalls the B-sides of CHINA CRISIS, another act well known for their great instrumentals. Coming towards the home straight, 'So Long Ago' harks back again to BRIAN ENO, but 'Close Encounters' is far more exuberant and almost goes funky with wah-wah guitar in a manner not dissimilar to AIR's 'Californie' from 'Premiers Symptomes', before some muted trumpet samples politely interject.
Exceeding expectations and outstripping other instrumental albums which have perhaps come over more like Eurorack modular tutorials, 'Nil By Mouth' is a truly excellent album in its own right. It will be appreciated by the synth cognoscenti, but it deserves a wider audience.
---
'Nil By Mouth'
is released by Blanc Check on CD and available via the usual retail outlets, download available from https://blancmangemusic.bandcamp.com/album/nil-by-mouth
https://www.facebook.com/BlancmangeMusic
https://twitter.com/_blancmange_
---
Text by Chi Ming Lai
Photo by Hana Knizova
27th May 2015, updated 20th March 2020