In 1977, Stephen Morris answered a small ad for a drummer placed by a punk band named WARSAW. The story goes that when he met Ian Curtis, Bernard Sumner and Peter Hook outside Strangeways Prison, he thought Hooky was Sumner's dad!
They soon changed their name to JOY DIVISION and influenced by THE VELVET UNDERGROUND, IGGY POP and DAVID BOWIE, refined their sound into a more intense industrial art rock that all but invented Goth. Under the management guidance of Rob Gretton, they soon came to the attention of Tony Wilson, TV personality and impresario of Factory Records after Curtis called him a c*** before one of their gigs! JOY DIVISION's first album 'Unknown Pleasures' was released in 1979 and gained plaudits the world over with many hailing it as one of the best debut albums of all time.
Although largely a guitar based record produced by the wayward genius of Martin Hannett and seasoned with his AMS Digital Delay, it was also notable for Morris' use of electronic percussion effects on tracks such as 'Insight' and 'She's Lost Control'. "I'd always wanted to be a drum machine" said Morris, commenting on his very clean and precise drumming style.
Developing at a ferocious rate and adding further layered grandeur, the glorious 'Atmosphere' showcased an increasing interest in synthesizers and technology which then deeply coloured their 1980 follow-up 'Closer'.
However, the world knows what happened next and the haunting delivery of Ian Curtis matched with the beautiful sonic architecture of 'Closer' only substantiated the eventual myth and legacy of JOY DIVISION. Reconvening in late 1980, Morris, Hook and Sumner chose the name NEW ORDER as a symbol of their fresh start
After deciding against recruiting a new vocalist, they took turns at singing in rehearsals. Interestingly, it was Morris' voice that was considered the best but with his distaste for singing drummers like "Phil Collins and him out of The Eagles", duties initially fell to both Sumner and Hook. To complete the line-up, Morris' girlfriend and later wife, Gillian Gilbert was recruited on keyboards and guitar. Around this time, Morris also took to playing synths himself.
Although already fans of electronic music through Ian Curtis' love of KRAFTWERK's 'Trans-Europe Express', horizons were expanding in many ways for NEW ORDER with exposure to the New York dance scene, Giorgio Moroder and Italo disco. Morris purchased his first drum machine and used it to pulse the sequencer-like patterns that dominated their transitional singles 'Everything's Gone Green' and 'Temptation'.
But it was the necessitated replacement of all their original equipment after it was stolen in 1982 during a tour of America that the technical dance revolution began. Into the synthesizer arsenal came the Prophet5, its corresponding Polysequencer with its mini cassette data dump and the Emulator sampler while most crucially on the percussion side came the Oberheim DMX digital drum computer.
It was while they were getting to grips with this incumbent technology and driven by the need to compose a track which could play itself for encores that 'Blue Monday' came about. Based on an earlier 20 minute composition entitled 'Prime 586' (later released as 'Video 586') which was used on the opening night of Factory's iconic club The Ha­cienda, its rhythmical stutter was the accidental result of Morris trying to recreate the drum patterns of DONNA SUMMER's 'Our Love' on the DMX!
The resultant seven and a half minute track which John Peel dubbed "Pink Floyd go disco" was housed in a stark Peter Saville designed sleeve based on the 5 _ inch floppy disc used by the Emulator. It became the biggest selling 12 inch single of all time.
The rest as they say is history and NEW ORDER's contribution to electronic dance music continued with singles such as 'Confusion', 'Thieves Like Us', 'The Perfect Kiss', 'Bizarre Love Triangle' and 'Round & Round'. The 'England's Dreaming' writer Jon Savage said "it was incredible that this very dark gloomy gothic rock group became disco divas".
However, during a hiatus between the 'Technique' and 'Republic' albums, Morris and Gilbert embarked on their own project, ironically named THE OTHER TWO in response to Sumner's ELECTRONIC and Hooky's REVENGE. Their 1991 debut single 'Tasty Fish' was a wonderful slice of female fronted electropop but the failure of Factory Records to get the CD single into the shops despite radio airplay contributed to the song stalling at No41. What was not known at the time though was that Factory was on the brink of collapse so THE OTHER TWO's first long player 'And You' wasn't released until late 1993 as part of the deal which saw NEW ORDER sign to London Records.
Morris and Gilbert married in 1994 but there was a long break before NEW ORDER got back together in 1998 for some triumphant comeback shows at Manchester Apollo and the Reading Festival which also featured JOY DIVISION numbers such as 'Heart & Soul', 'Atmosphere' and 'Isolation'.
THE OTHER TWO released a second album called 'Superhighways' in 1999 but not long after, Gillian Gilbert formally left NEW ORDER for family reasons. The remaining trio continued but after two primarily rock based albums 'Get Ready' and 'Waiting For The Sirens' Call', NEW ORDER appeared to have called it a day for good.
Hooky has since taken 'Unknown Pleasures' out on a live tour of the world while Sumner has formed BAD LIEUTENANT with Morris joining him on the drum stool.
Meanwhile, following all the renewed interest in JOY DIVISION from the Anton Corbijn directed biopic 'Control', Morris has also been involved in the remastering process for the lavish vinyl boxed set '+- : Singles 1976-1980'.
Continuing ELECTRICITYCLUB.CO.UK's series of interviews with drummers involved in the development of electronic pop music, Stephen Morris gives a fascinating and amusing insight into how he harnessed new technology with not just one but two of the most important bands from the post punk era. He also adds his thoughts on the disastrous NEW ORDER deluxe remasters, the state of the music industry and the possibility of Susan Boyle covering JOY DIVISION!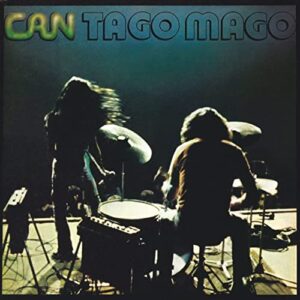 What inspired you to get your first synth drum?
Getting the first synth drum, it was a bit of confusion actually! *laughs*
On the cover of the British version of CAN's 'Tago Mago', behind the drummer there's this thing which I now know is an amplifier! But when I was young, we used to wonder what this was before we knew how groups worked and what gear was. We thought about it and we came up with the conclusion that it must be a drum synthesizer because that must be how Jaki Liebezeit got those sounds. That's what convinced me that I must have one.
When I actually saw one, I think it was a Synare I in a music shop in Manchester. What I really liked about it was that it had a handle… it was like a suitcase and the fact that it had a handle, I thought that was cool because you could carry this thing about. When I actually got a drum synthesizer, it was the Synare III.
Is that the one in Kevin Cummins' book?
Yes, and it just made disco sounds… y'know "booo-booooo"! *laughs*
I used that sound on 'Insight' and spent a lot of time trying to find other sounds that you could get out of it! It was alright but it was quite difficult to twiddle the knobs and play drums at the same time. And also, I didn't quite understand how a Moog ladder filter worked which is why when you listen to bootlegs of 'Insight'… basically you'd krank the resonance up and it would turn into tweeting birds for these weird freak out breaks but of because of this filter, the volume went up by 10! So yeah, in a lot of bootlegs, that's all you can hear! I cringe nowadays but I could only turn one knob. I couldn't turn up the resonance and turn down the volume so I was hoping someone else would turn it down!
Was it your synth drum that made those quite vicious Native American attacks on tracks like 'Interzone' and 'The Sound Of Music'?
No! That's Ian making those noises! They were Ian's vocal techniques! The unusual noise that I like the best is on 'Atrocity Exhibition'. By then, I had a Synare III and a Simmons SDSVI so we got the Synare out and put it through this horrible fuzz box… we used to do a track of stuff and not listen to the music. There's noises like a pig being slaughtered… that was me!
The two versions of 'She's Lost Control' are quite different, but both their rhythmical templates were quite significant in the development of the JOY DIVISION sound. So how did your percussion parts on the 'Unknown Pleasures' version come about?
That was using the Synare to do the "tschak-tschak" noises and it was supposed to be like a Phil Spector thing, not playing a snare drum like a snare drum. That's what the idea of that one was.
Are those electronic toms or was that your acoustic ones being put through one of producer Martin Hannett's boxes?
The idea with Martin with drums was he just wanted complete separation because he wanted to process every bit of the drum kit separately. That's why he made you play every drum one at a time. The Marshall Time Modulator was what we used a lot to make them not really sound like toms, it kind of sounded really dead like "plomp-plomp-plomp" noises!
How did you find working with Martin Hannett? Did he really ask you to play "faster but slower"?
Yes! You just get used to it, you have to be in a kind of 'Zen' frame of mind! *laughs*
With our stuff, it was ok because I knew what I was doing and that was alright. But I did a session with him for JOHN COOPER-CLARKE and it was the same sort of deal.
Because I didn't know what the hell I was supposed to be doing, I just got really frustrated… I just kept breaking sticks, drumheads and everything because it was "what the hell does he want me to do now?", I just got really angry! Not with Martin, but you start hitting things very hard and vent your spleen! He wasn't impressed!
Why did you record a second version of 'She's Lost Control'?
Why did we re-record it? Because the thing at the time was the 12 inch disco single, which sounds daft when you say it now. But it was a thing in itself and you could make the record really loud and dynamic. That was what we wanted to do with 'She's Lost Control', but we had 'Atmosphere' on the other side which spoiled it because that has to be the most un-disco song going! But that was the idea of doing a 12 inch. It was kind of a really big drum fest thing and it's all real drums as in the Synare did most of it. And the aerosol…
So the clip in 'Control' depicting you and the aerosol can during the recording of that is true?
Yes, that was a true story… that one actually happened! *laughs*
It was absolutely stupid like, because it's just playing one of those "tschak-tschak" Synare parts and Martin made me go into a vocal booth with a can of tape head cleaner which is highly flammable and poisonous! So I'm in this confined space that's slowly filling up and I come out of it in completely dazed… if I'd had lit a cigarette, that whole place would have gone up!
The influence of CAN's Jaki Liebezeit is quite apparent in JOY DIVISION but on 'Closer', things like 'Isolation, 'Decades' and 'The Eternal' had quite electronically derived rhythms. How did the shift take place and how involved were you in creating those sounds?
'Closer' is the album where I think I'm probably most proud of the drumming because it's really good, that is what I wanted to do. On 'Unknown Pleasures', it was a bit of a punky crossover thing on it.
When we did 'Closer', I found my niche… it was kind of a disco tribal thing, really happy with the drumming on that. I would have loved to have done more of it because when we got to NEW ORDER, I made a conscious decision not to do that anymore! *laughs*
We had Martin's ARP2600 and the sequencer that goes with it on 'The Eternal', there's a f*** up in the middle of it and you couldn't drop in so we left it and it sounds like I've done it but was a machine!
And there was our CR78 nightmare… have you ever tried programming one? Me and Martin, we were very keen on smoking pot and we hired one in for 'Decades'. There was this very small black rubber pad, you put that into the programming thing, "press programme switch while holding… ", it's just a mad Roland thing and it doesn't make any sense! We spent the best part of a day trying to programme this bloody thing… I couldn't do it and he couldn't do it. In the end we just used the bossa nova thing on it. It wasn't fun, but I think it was the only time I've seen Martin as baffled as me! *laughs*
Do you think JOY DIVISION would have ended up sounding how NEW ORDER eventually sounded?
To a certain extent, yes. We were going down that road with 'Closer' because we were using a lot more synthesizers and using them in a more rhythmic way.
It would have been like that, but possibly not quite as disco!
Was that Bernard with his Italo disco records?
It was all of us. The NEW ORDER Italian disco thing, it was a friend of Bernard's, because everybody did cassettes. We'd drive in the car listening to these cassettes and it was either Kiss FM from New York or these bloody Italian disco things! We thought it would be great to do something like this, but we'd no idea how to go about it. *laughs*
What was your first drum machine?
It was just after 'Closer' that I got the first affordable programmable drum machine, the Boss Dr Rhythm DR55 and that was on the early NEW ORDER stuff like 'Truth'… I think there's even a version of 'In A Lonely Place' we did with the drum machine, it didn't work out too well *laughs*
I really liked the sound of drum boxes like the Minipops, the CR78 and the old Wurlitzer ones. They make you think of a weird place; it's not quite science fiction, it's not disco, they're old but new! It's a bit like a 1950s film, the vibe I get off them. I love the ones that don't sound like drums, I like their crude attempts at Latin percussion.
You started playing keyboards around this time. What inspired you to do this, were you getting bored of drums at this point?
I wasn't bored, it was that we had to be different. The hardest thing in the world is to be different, it's not easy!
The thing about NEW ORDER is we never know what we're doing, but we know what we don't want to do. It's by avoiding other things you don't want to do, that you end up at what you do want to do!
Did I want play keyboards? I'm the world's most reluctant keyboard player, I didn't really want to but it happened early on because there was just the three of us. It just happened that Bernard can't sing and play guitar at the same time, Hooky can't sing and play bass, and I just can't sing playing anything!
So I ended up playing keyboards. We got the ARP Omni towards the end of JOY DIVISION for 'Closer' after using an ARP Solina earlier. So I ended up playing that with the drum machine on top. So there was me playing keyboards and switching patterns on the Dr Rhythm and they laughed at me for saying I should write down these patterns on a piece of paper… they didn't know what was coming a few years down the line!
Was it this drum machine that clocked into the ARP to get the pulsing thing you had on 'Everything's Gone Green'?
That's right, although there wasn't much potential of that with the Omni, it was when we got the ARP Quadra that you could do that. It was taking the trigger out of the drum machine and bunging it into the 'trigger in'.
Did you design a circuit box to step up the pulse in order to do that?
No, it was just plugging a lead in! Eventually we did with other equipment and a lot of that stuff.
We were lucky because Martin had a friend, Martin Usher who was an electronics genius, he was absolutely fantastic. Whenever he was around, nothing would ever break down.
At one point, we took him to Australia just in case the gear broke down and it never did. But as soon as you sent him away, it broke down again! He helped a lot. He sorted out the box to step it up when we moved on after the Dr Rhythm. There was a home organ company called Clef in Bramhall down the road who had a thing called a Master Rhythm which was a rip-off of the Dr Rhythm! We got that modified so you could get a separate audio out of each sound and we needed that box to step it up to trigger. It had loads of switches on it so you could switch the triggers on and off.
Everyone talks about 'Everything's Gone Green' being a sequencer number but it wasn't really?
No, with 'Everything's Gone Green', you had a Moog Source doing a 1/16th pulse and the Quadra doing the "da-dah, da-da-dah". Then what you'd do is take the 'CV' out of the Quadra and take that into the Moog so that the Moog is playing a different rhythm but following the pitch of the other thing. That's what we used for 'Temptation' as well.
So the track that eventually became 'Video 586' was your turning point into actually using a sequencer?
That's right, Bernard and Martin Usher built a Powertran 1024 Sequencer. The Powertran Transcendent 2000 was the first JOY DIVISION synth; fantastic kit synth, there's a guy in Australia started doing a rack mount of them, but he's never finished it.
I'd love to get one of them, I keep checking on his website… it's Chris Huggett, the guy who went on and did EDP who made Wasps and had some vague EMS connection in the dawn of cheap British synthesizers! Have you ever seen the sequencer? You've got two rows of knobs which have got numbers on which come up in a numeric display.
You used the knobs to put in the start / stop addresses and they're all in kind of decimal. And then you've this LED thermometer-like display which I eventually worked out was actually showing what the pitch was, but in hexadecimal… we used to have these stoned conversations about what hexadecimal meant!! The thing was you had to be very precise about what you put in the start / stop addresses because if you got it wrong, you got a completely different tune! And we got a few tunes that way! *laughs*
It was absolute murder to use live, you couldn't see! It was like cracking a safe! God knows how Gillian and Bernard did it but it was clocked off the Master Rhythm. We went through a few synths; there was the Powertran, we used a Pro-One for a bit and then later got the Moog Source which was the 'Blue Monday' bass.
The acquisition of your first digital drum machine in the beloved Oberheim DMX of course gave you 'Blue Monday'. It must have been like night and day compared with your Boss Dr Rhythm but how was it trying to synch up this state of the art technology with the Polysequencers in those pre-MIDI days.
It was fine, I never had a problem with syncing it up because it was just a clock really. I have honestly come full circle and getting back into it again now. I'm just rediscovering the joys of sending a 1/16th pulse from here, you can't go wrong with a 1/16th pulse; a nice little square wave… that just drove everything. It's hard to explain to people but roadies used to get it wrong: "all you've got to do is take this lead here, plug it into that hole there and I press this button and it all just works"… never did!
So DMX versus the LinnDrum, why did you go for the DMX?
It was cheaper! LinnDrums were a couple of thousand pounds!
I've just been going on about how great old drum machines that don't sound like drums were, but the thing that sold me on the digital drum machine was a thing on 'Old Grey Whistle Test' when it was STEVIE WONDER, I can't remember what he was doing… the double album?
It was him in the studio programming the LinnDrum and it was fantastic, really funky! I thought "bloody hell, I have to get one of those!" There were two; the LinnDrum was more expensive and you couldn't tune the bass drum on it. Whereas the DMX was less reliable in every respect, but you could tune the bass drum! And that was my justification! It was absolutely a nightmare the first DMX! *laughs*
It got you that stutter on 'Blue Monday'…
… oh yeah, that was another accident because you've just got the 3 levels of velocity and I programmed it. I just hung this riff and programmed it in using the same dynamics as I heard it. In the end, I got so frustrated and put everything in on the loudest one, and they all went "That's it! That's it!"… I didn't think it would turn into a trademark.
You once tried to sell your drum kit during a Radio1 interview in 1983 and declared drums "a bit redundant". What was your mindset then towards how electronic instrumentation was developing at that time?
I was probably very paranoid, I think I was fearing for my job but I might have been joking as well *laughs*
From what you've been telling me about the amount of kit you were getting through, technology was moving at a phenomenal pace. Then early 1985 in 'Electronics & Music Maker' magazine, NEW ORDER said they hoped to get either a Fairlight or Synclavier to get round the issues of having to actually connect equipment together for live work?
Yes, that's right.
Are you glad didn't get either of those two white elephants? What circumstances allowed you to by-pass the Fairlight / Synclavier thing which your contemporaries were later stuck with?
I think basically they let Bernard and Hooky try it out! *laughs*
There used to be this synthesizer place in London called Syco Systems. I used to go there and ogle at technology. What we used to do was take the Pro-One, because you could get a fantastic bass sound out of it. We'd go to the poor guy with the PPG Wave 2.3 and get him to make it sound like a Pro-One!
I'd go "that sounds nothing like it" and they'd keep putting reverb on it because everything sounds better with reverb… I'd be going "Turn the reverb off! Turn the reverb off!" *laughs*
Why did we never get a Fairlight or Synclavier? They were far too expensive to really justify it plus of course, we had The Hac­ienda! *laughs*
That was the big thing at the end of the day that was one of Martin Hannett's disagreements. He wanted to buy a Fairlight, everyone else wanted a club so there you go, you can't have both!
As NEW ORDER became more successful, you and Gillian started getting involved in soundtrack work?
How we got involved was NEW ORDER had agreed to do the music to this programme Making Out which was when we were doing 'Technique'. While we were still doing the album, what would happen was the programme makers would go "we need the music", so me and Gillian set up in a little room at Real World and started cutting up bits of 'Technique', taking bits off the sequencers and locking it up to the pictures and all that. We decided that 'Vanishing Point' had to be the theme. We'd never done it before and really enjoyed it.
I did find working with pictures very liberating. It's fantastic how you can write a piece to music to pictures, and then when you take the pictures away and listen to the music again, it turns into something else. So NEW ORDER were too busy and you just couldn't do it with four people. When you do music for TV, it's all tight deadlines which is like, not the way NEW ORDER work! *laughs*
We got into the habit of writing stuff, even though they were just like a load of riffs. You'd spot where you wanted the bits and slot them in, then watch it back, think that its great, record it and add a little production. Eventually it became obvious it wasn't NEW ORDER doing it and it took a while to persuade people to have our name on it and not NEW ORDER's… not because we were blowing our own trumpet, but it was Trade Descriptions Act.
And the 'Reportage' Theme turned into 'World In Motion'?
Yes, the opening music for 'Reportage' became 'World In Motion'. I really enjoy doing soundtrack stuff, but now it's become very overpopulated because everyone realises it's quite a good thing to do and now, there's no money in it!
Did it inadvertently make it more difficult to get back together as NEW ORDER after 'Technique' for what became 'Republic'?
There was never any question of the soundtrack work being a reason for us not getting back together, because the number of things I turned down because I had to do NEW ORDER… to the detriment of myself.
The soundtrack stuff mutated into THE OTHER TWO?
Yeah, we're doing another one now… they're all got this same gestation process in that they start off as these things for TV, you get really attached to them and you twist one or two of them into being songs. Some of them never turn into songs, but you get persuaded by the record company or someone that you have to get a singer! So we tried to get a singer and then Gillian ended up doing it which is great, she's really good at it.
THE OTHER TWO's 'Tasty Fish' and 'Selfish' are two of the greatest lost pop singles? Discuss…
I think so… the 'Selfish' remix on YouTube, I was astounded at the number of hits that got! And I'm thinking "Bloody hell, did we do this?" *laughs*
'Tasty Fish'… we were terribly sh*t at titles!
I loved the title… it was really funny and I remember seeing the fish 'n' chip shop in Stockport that you got it from. I thought it was going to be a hit, but you couldn't find the CD single in the shops!!
No, you couldn't! But there you go!
Was it a Factory thing?
Yes, it was a bit. I'm not bitter about Factory at all and I'm not going to moan about it, because it was fantastic. But at that particular time, the money wasn't going in the right way!
Do you think if you and Gillian had done THE OTHER TWO full time, you could have been as successful as say SAINT ETIENNE or DUBSTAR?
No, we're completely the wrong kind of people! I've tried but it never works! *roars of laughter*
We've got a track on THE OTHER TWO's website called 'Sawdust' which is 'Movin' On' remixed by MOBY.
I was talking to him and I said "imagine if KRAFTWERK had been a country and western band, think about that" and he did this remix of it which was only half finished. I thought it was fantastic and the record company said "it needs a bit more work", smelling a hit. We went and did a bit more work on it, thinking "fantastic, it could be a hit" and Gillian just said "No way! I'm not going on 'Top Of The Pops' with a pig under my arm!" So there you go, we'd never be popstars *laughs*
You know how tapes disintegrate? I thought DATs would last forever, they're the worst! So I've got this on / off project transferring all the old DATs and TV stuff that we did. When you go through it, it has to be from beginning to end. And you have to get the tracking right and hope it stays in… there goes 2 hours of your life! Some of the stuff that never came out, I'm just using it as a vehicle to put on this website and I've got to put some more on.
So there's a new EP from THE OTHER TWO?
Yes, we're doing the EP at the minute, but there's three things going. The first, how the hell this has happened I don't know but it's a typical cart before the horse thing… we have a sleeve but no record! Peter Saville and his partner Anna did this exhibition in France and wanted some music. He wanted it to sound like a club in the next room! So we did this track and he had a sleeve, but they were only on sale at the exhibition. Now that's over, I can finish it. When you put it on your record player, you'll think there's something really wrong with your stereo! *laughs*
That's turning into EP No1 and it's called 'Swing'. That should be out in the next couple of months. Then there's THE OTHER TWO album, but I don't really like saying that I'm doing an album as it takes a year out of your life.
I think artists are put under too much pressure to do albums…
Yes, I do… CDs didn't help because when you did CDs, you had to do like, 15 tracks! And it's just too much. So this is probably going to be in blocks of 4s or 5s, that's the plan at the minute.
You played your comeback show at Manchester Apollo in 1998, I made the journey from down south specially and it was all quite emotional…
…you must have been the only person there we didn't know then!
The return of NEW ORDER saw the band head back into a more guitar dominated rock sound with 'Get Ready'. What drove that and did you ever miss working with the computers and the synths?
That's the bloody odd thing, there's probably more computers on that!
It's crazy but I'm getting into doing electronic music again, but not on computers. Because nowadays, it's just chopping up, using the computer to record live drums on and getting them to sound fantastic. They're a great tool, I'm not knocking computers but there's not much room for serendipity, for something to happen immediately.
It's not impossible, it does happen occasionally but you just get locked into that looking at a screen thing and not listening to it. There's too much information, too many ways of doing stuff. They're not inspirational although I find Ableton Live software quite inspirational because of the stuff you can do with that. It's nearly the exception to the rule. Most things are linear and you get into that way of writing with beginning-middle-end and you want it all to look nice and neat. I never used to, but I do get quite obsessive now. It's not a great way of doing music. But that's what everyone does.
Were you quite happy with the more guitar driven sound?
It was something different because we'd been away for a bit. It was really working with Steve Osborne, he did a really great job on that because he twisted it so it was more guitary but it wasn't kind of a rawk thing… he did something really clever with it. It was a bit difficult because it's like what I was saying about being different… it's very hard to know.
I honestly think it's not a good idea to say "Right, I'm going to be different", but it's just the NEW ORDER way… "we can't do that again"!
Are you sad NEW ORDER ended the way it did? Did it finish on a satisfactory note for you?
I never say never really. I personally after 'Republic', I thought that was it, I really did. And then something happens and all of a sudden, you're back doing it again for another 10 years! *laughs*
I had all that in the 90s about when people asked whether NEW ORDER would get back together again. I said "No, that's it" and you just feel bloody stupid when you do! It's something I don't really like in bands, it makes me think they're terribly indecisive when they can't decide whether they're alive or dead. Maybe we should call the next album Schrödinger's Cat! *laughs*
I've heard that NEW ORDER have got an album's worth of material in the can, is that true?
Not an album's worth but we've got 7 songs left in various states of assembly. And they're pretty good. Doing an EP of them will be a great thing to do. It will happen one day, I'm sure it will. It'll keep the record company going on…
Another boxed set? *laughs*
Yeah, I love boxed sets… I've just bought a ROBERT WYATT one. It's a terrible addiction! All my money's going on boxed sets!
Did you get the KRAFTWERK one?
Yes, that's over there… I smell it frequently! *chuckles*
NEW ORDER's back catalogue was reissued as deluxe editions by Warners, but many fans were unhappy about the quality of the remastering, particularly the bonus material. What are your thoughts on that?
Oh Christ! *sighs*
How many cock-ups can a record company make? And you thought Factory were bad? It's not just the record company, it was a recession led cock-up, the remasters.
Originally, the record company wanted to remaster certain recordings, I think they wanted to do 2 or 3 and we said "NO, DO THEM ALL!" but they said no. So we said "DO THE FACTORY ONES!" and they begrudgingly said yes.
Basically, it was just as the recession hit and what happened was the albums got done by John Davies at Alchemy but they folded. All the mastering rooms in London went, I think there's only Metropolis left. They were halfway through and had done the albums, but not the bonus discs. We were trying to put the bonus discs together and the record company ended up finding any old studio, I think it was somebody's shed! They did it off really old Sony 1610 digital tapes on badly maintained 1610 players. Unless they are properly maintained, they just kick and add noise etc and that's what happened.
It was just terrible which is a shame, I wasn't happy with the whole thing! It was just a f***ing disaster! And we'd been told the tape library was a nightmare and tapes didn't exist so we went down and had a look. Sure enough, there are all the bloody tapes! "So why didn't you use the proper analogue tapes?"
Anyway, no use crying over spilt milk. But when we got in, got our hands dirty and started sorting it out, it was perfectly straightforward. It's the old thing of "if you want something doing, do it yourself"! Somebody else wouldn't know what the 'spaghetti western' version was, because the titles don't make sense to the untrained observer. So you've got to know a bit and be able to decipher the code! *laughs*
But it was a really good experience. We went through loads of tapes, started sorting it out and we kind of fixed all the bonus discs, but then they cocked up sending people the fixed bonus discs, so that was a waste of time! *laughs*
It wasn't really, because it gave me an idea of what was where, plus what you could do and what you couldn't do.
Was your direct involvement in remastering the '+-' JOY DIVISION box set prompted by this sorry episode?
Yes, I quite enjoyed doing it, but it was more of a nostalgia thing. I'm sure people think it's us wanting to do these bloody JOY DIVISION boxed sets, because I thought 'Still' was enough.
All this "oh, we want to do a JOY DIVISION singles boxed set" and there's me going "RIGHT! WE'LL DO THIS ONE!"
How do you feel about the music industry in general?
I find it a bit depressing really because of the state that the record companies are in. The internet is great and it's probably going to be its saving grace, but they've just let the boat sail.
I had late night rants with people from Warner Brothers and asked them what they were going to do about the internet and they said "oh, we've got the best copy protection money can buy!"… THERE IS NO COPY PROTECTION, what are you on about?
I hated copy protection; it made your CDs jump which cheesed me off!
It was just boll*cks! How do you think copy protection is going to help you? It will hinder you and people will just get round it anyway! You're thinking about it the wrong way!
You're part of BAD LIEUTENANT with Bernard Sumner but appear to have a lower profile involvement. Is that a deliberate strategy?
BAD LIEUTENANT? I have a job explaining this to people! At the start, it was Bernard, Jake Evans and Phil Cunningham. They did a bit of writing early on, but I couldn't do it so they went off and did the record. Then when they came to do some gigs, they asked if I'd do some drumming. So I said I'd do it, I've only turned down the odd TV thing. Fortunately, they seem to think because I keep turning up for these things, I'm part of the act now… speak to BAD LIEUTENANT!! *laughs*
What are you up to at the moment?
As well as THE OTHER TWO album, we're writing the BAD LIEUTENANT album at the same time.
What are your favourite pieces of work from your career?
'Closer'! On that to be specific, 'Colony' and probably 'Atrocity Exhibition'. Of THE OTHER TWO, 'Tasty Fish' because it should have been a hit. And NEW ORDER, I really like the B-side of 'Temptation' which was called 'Hurt' but because I've got all these live videos of us… we used to do it and it went on for ages. After 'Video 586', 'Hurt' was when we got into the extended electro jam thing and some of the versions of that are fantastic. The single doesn't really do it justice!
Now, I read this in your interview with GQ… so is it true that Susan Boyle is going to do a JOY DIVISION cover?
That'll be 'Atrocity Exhibition'!
IS THAT FOR REAL?!?
IS IT? OF COURSE IT ISN'T TRUE!! IT'S BOLL*CKS! *laughs*
It's a nice idea, it's because her album's called 'The Gift' and I thought "bloody hell, Susan Boyle's done 'The Gift 'by THE VELVET UNDERGROUND! That's pretty wild, I wonder if she'd be interested in doing 'Atrocity Exhibition'. Obviously, it's not THE VELVET UNDERGROUND's 'The Gift', it's another one! *laughs*
… although she did 'Perfect Day'!
Yeah, I've not heard that! *laughs*
Are you still collecting tanks?
I would if I had any more room, I've got 4, I can't squeeze anymore in. I've got loads of outstanding tank jobs to do and time's running out!
Is that for those re-enactments?
Oh, those things are wild. Those re-enactment people? Oh no, I'm not one of those… I've seen it and observed it from the periphery. Historical re-enactment societies, it's a bit like The Sealed Knot where you do the English Civil War. It's great that some people like that; I'm not going to knock it. What's different makes the world go round but I can't see it myself. And I just worry about the mindset you've got to have to start dressing up as the Waffen SS, it's not good!
I've heard all sorts of stories about things like that. They sent it up on 'Peep Show'…
… yes, that's what it's like!
---
ELECTRICITYCLUB.CO.UK gives its warmest thanks to Stephen Morris
Special thanks to Rebecca Boulton at Prime Management and John Saunders
JOY DIVISION '+- : Singles 1976-1980'
is still available as a 10 x 7 inch boxed set or as a download album
Kevin Cummins' photobooks 'Joy Division'
and 'New Order'
are available through a variety of retail outlets
https://twitter.com/stephenpdmorris
https://soundcloud.com/the-other-two
http://www.neworderonline.com/
http://www.kevincummins.co.uk/
---
Text and Interview by Chi Ming Lai
15th March 2011, updated 11th March 2018