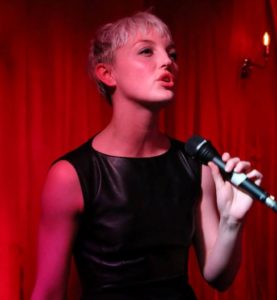 SECTION 25 first came to wider attention with the Martin Hannett produced album 'Always Now' on Factory Records in 1981. That album recently 'Hit' the news when rapper Kanye West sampled that very song for his track 'FML'.
It was belated but welcome recognition for the combo that originated from Blackpool. Founded by the Cassidy brothers Larry and Vin, SECTION 25 later became best known for the cult electro favourite 'Looking from a Hilltop'
in 1984. Co-produced by NEW ORDER's Bernard Sumner, it featured Larry's wife Jenny on lead vocals.
Sadly Jenny passed away in 2004 and Larry in 2010. In an appropriate and respectful move, Vin recruited his niece Beth, daughter of the departed SECTION 25 couple to front the band. She had already featured on several SECTION 25 tracks previously and possessed a vocal style that was eerily reminiscent of her mother.
At the time of Larry Cassidy's passing, work was almost finished on 'Retrofit'
, a collection of classic SECTION 25 tracks reconfigured for the 21st Century with father and daughter sharing leading vocals. Its eventual release was a fitting tribute. The band continued touring and recording, with their most recent album 'Dark Light'
released on Factory Benelux in 2013.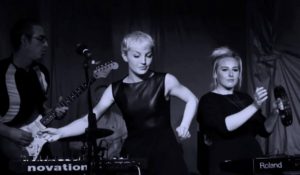 Now featuring guitarist Steve Stringer and Beth's cousin Jo Cassidy on keyboards, percussion and backing vocals, The Islington was the venue for the London leg of SECTION 25's short series of dates to promote their new live album 'Alfresco'. Dubbed "The best old / new band in Britain" by The Guardian in 2013, it was an evening of songs from all periods of SECTION 25's history.
Opening number 'Beating Heart' was one of the first songs back in the day to herald SECTION 25's then new electronic direction, but unfortunately this aspect got lost in the live mix with the synthesized bottom end unable to be heard. Undeterred, the quartet soldiered on into the second song 'Colour Movement Sex & Violence', the danceable synth led ditty that was the first to emerge from the Beth fronted SECTION 25 in 2011. But again, the programmed elements were barely audible and on its conclusion, Beth politely asked the soundman for "some more backing track".
Less reliant on sequencers, things improved with the serene atmospheres of 'The Process' and the more conventionally driven 'Memento'. Meanwhile, the beautiful 'Desert', originally part of 1984's 'From The Hip'
album but tonight played in its electronically driven 'Retrofit' guise, was the evening's first stand-out. The sun-kissed ambience provided some relief for the end of a viciously cold April, while Beth provided an angelic vocal performance to suit.
Crossing supreme pop with a post-punk sensibility, 'My Outrage' was the possibly the highlight of 'Dark Light'
but tonight, Beth introduced a slower, stripped down rendition.
It was a shame that the brilliant synth laden album version wasn't aired, but it worked, thanks to the experience of the senior Cassidy and Stringer, while the down-to-earth charm and enthusiasm of the two Cassidy girls was a joy to witness.
Their fun-filled presence made itself even more apparent on the euphoric samba party of 'Garageland' and a feisty take on 'Wretch' where Jo particularly came into her element. With the sound fully fixed, the show was now truly gaining momentum.
And when the magnificent pulsing sonics of 'Looking From A Hilltop' emerged, spiced with frenetic guitar lines and syncopated percussion, it all fell into place. Beth's embracement of her mother's signature song was pure exuberance, aided by her spirited gyrations and a suitably wispy vocal. There was much dad dancing amongst the crowd and it brought smiles of approval from the Cassidy girls. Quite why this song still isn't more widely known is one of life's great mysteries. But perhaps that will now change?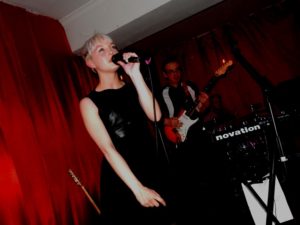 To finish, there was the 'Always Now'
favourite 'Dirty Disco', a vintage 1981 composition updated with a delicious machine groove.
Now, while SECTION 25 are obviously a different entity to the one that first made its name on Factory Records, its line of succession provides an authenticity that other rebooted acts, who feature only one original member, can't claim.
Utilising live and computerised instrumentation coupled to a vibrant freshness from new blood, the spirit of SECTION 25 has evolved while literally retaining its core DNA. It has transformed itself into something almost as glossy and accessible as sister acts MARNIE and MARSHEAUX. Their defiant sense of optimism in the face of loss and sadness is an example to all.
---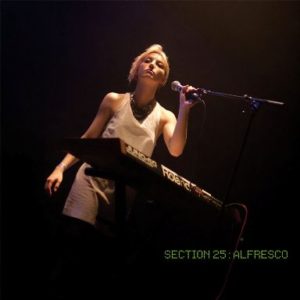 SECTION 25's live album 'Alfresco' is available as an 8 track vinyl LP + 11 track CD set from Factory Benelux at
http://www.factorybenelux.com/alfresco_fbn124.html
https://www.facebook.com/section25
---
Text by Chi Ming Lai
Photos by Simon Helm and Chi Ming Lai
3rd May 2016