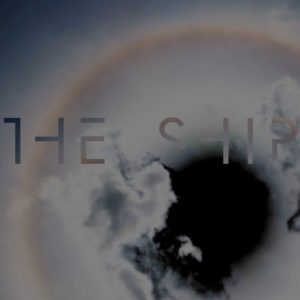 "Humankind seems to teeter between hubris and paranoia: the hubris of our ever-growing power contrasts with the paranoia that we're permanently and increasingly under threat … Paranoia leads to defensiveness, and we all end up in the trenches facing each other across the mud." BRIAN ENO
'The Ship' is BRIAN ENO's first solo record since 2012's wonderful ambient suite 'Lux'. Highlighting Eno's political and social concerns, it is inspired by the historical records from the sinking of the Titanic and the First World War; Eno of course has history in the former, having produced Gavin Bryars' modern classical work 'The Sinking Of The Titanic' released via his own Obscure imprint in 1975.
The title is a significant metaphor for today's Western powers… declaring themselves unsinkable, they are now sinking. Of his reluctance to use his voice in his own music, Eno said to Sound-On-Sound magazine in 2005: "Song-writing is now actually the most difficult challenge in music". But moving on from his ten song collection 'Another Day On Earth', 'The Ship' consists of four tracks of varying lengths and is the first possibly to combine his ambient instincts with a vocal presence.
With his noted embracement of all things avant garde, the album has been conceived as a musical novel. Eno said: "On a musical level, I wanted to make a record of songs that didn't rely on the normal underpinnings of rhythmic structure and chord progressions but which allowed voices to exist in their own space and time, like events in a landscape".
Originally derived from experiments using 3D recording techniques and comprising of two distinct but interconnecting parts, the album opens with the 21 minute title track. Embroiled in a haunting sea bound atmosphere with drifting sweeps, signal swoops and coarse strings, after 6 minutes Eno's treated low slung larynx provides a ghostly presence for an unsettling ambient sea-chant. 13 minutes in, snatches of radio broadcasts and robotic voices enter the ether as the piece slowly sinks into a poignant "wave – after wave – wave – after wave…"
While the first half of 'The Ship'
could be considered abstract, the second half 'Fickle Sun' is more direct, comprising of three nominally song based movements. Beginning with shades of 'Neroli' before an uneasy setting of synthetic strings and bass layer in, the lengthy title piece outlines the despair of warfare as Eno's baritone pitched narrative contemplates how "the dismal work is done". There are haunting echoes of DAVID BOWIE's 'Subterraneans' from 'Low' while midway through, a dramatic cacophony of brass and percussion punctuates a deathly mood as "all the boys are going down" when "there's no-one rowing anymore".
In a modern take on William S Burrough's famous cut-up technique, the second movement 'The Hour Is Thin' features a poem created by Markov Chain Generator software, using text sourced from accounts of the Titanic's sinking and First World War soldiers' songs.
Read by 'Guardians Of The Galaxy' star Peter Serafinowicz, the solemn lines are poignant and resonate while accompanied by mournful piano.
The spoken piece blends into the beautiful final movement, a serene cover of THE VELVET UNDERGROUND's 'I'm Set Free'. The Velvets were possibly Eno's biggest musical influence, with him once stating while their debut 'Banana' album "only sold a few thousand… everyone who bought it formed a band". The song itself originated on VU's eponymous third long player and was their first without John Cale, who Eno would later collaborate with. This Lou Reed penned composition and its simple chord construction wouldn't have sounded out of place on 'Another Day On Earth' and makes for a perfect closing chapter.
Sad, broken and forlorn, 'The Ship' however, does not impose. Yet it reflects on the worst of human condition, while also adopting Eno's much heralded philosophy of producing environmental music to "to induce calm and a space to think".
While this blurred nautical journey is more vocal than Eno has been for a while, it acts as entry point to his ambient work. Via the upcoming art installations that 'The Ship' will accompany, the overall effect is likely to be even more profound.
---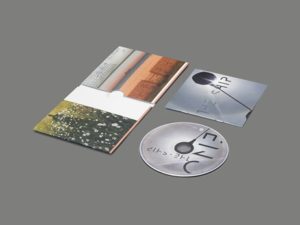 'The Ship'
is released by Warp Records in collectors CD, standard CD, double clear vinyl LP and digital variants
https://warp.net/artists/brian-eno/
---
Text by Chi Ming Lai
Photo by Shamil Tanna
1st May 2016