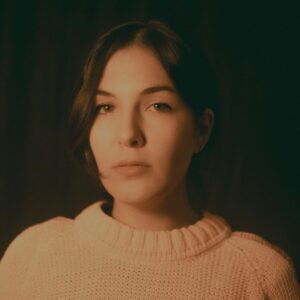 It is time soon for more 'Good Times' and JOON, the electronic solo project from Maltese producer Yasmin Kuymizakis does her best to remember them.
Written and produced by Kuymizakis with the ubiquitous Italians Do It Better head honcho Johnny Jewel, 'Good Times' captures a charming innocence in a dreamy Mediterranean take on Japanese Citypop about more carefree pre-pandemic times with fewer responsibilities.
The song comes from the upcoming debut album by JOON which comprises of both fun upbeat tracks and more personal songs composed over the past 10 years.
In a similar epiphany that Brian Eno had with ambient music, Kuymizakis was involved in a car accident and while recuperating, she appreciated how precious life was. So she taught herself how to use audio software and synths as her form of self-expression. Her experiences led her to co-found the Malta Sound Women Network to bring like-minded women together on the island.
In a self-directed and edited video filmed by Neo Borg Bonaci, a floodlit tennis court acts as the setting for JOON to consider the love of her life as she reflects on "The way you sing your songs and make me dance, the way you take a chance on a little romance" before affirming "You remind me of the good times".
Previous singles from JOON have included the quirky lo-fi hypnotism of 'ET' which was used in a digital fashion show for the Nintendo simulation game 'Animal Crossing', a NEW ORDER meets MARSHEAUX styled cover of BANANARAMA's 'Cruel Summer' and 'Watch The Sky', an electro-funky nod to Róisín Murphy. Meanwhile, there have been regular collaborations with her compatriot BARK BARK DISCO on tracks such as 'Til The End' and 'Another Play'.
Coming soon from JOON is 'Orqod', her first composition in Maltese. Having gained some forward momentum in the past year or so, the future looks bright for the artist formally known as YEWS as she settles into the Italians Do It Better family.
---
'Good Times' is released by Italians Do It Better via the usual digital platforms
JOON perfroms live at Spazju Kreattiv Theatre in Malta on 26th June 2021, the event will be streamed live, more information at https://www.kreattivita.org/en/event/joon-live/2021-06-25/
https://www.facebook.com/templeofjoon
https://twitter.com/templeofjoon
https://www.instagram.com/templeofjoon/
https://italiansdoitbetter.com/joon/
---
Text by Chi Ming Lai
Photo by Maria Galea
17th June 2021