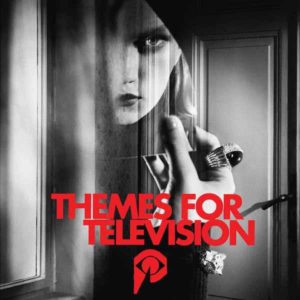 A year after the 'Twin Peaks' revival series took the ever expectant fans on a journey of weird and wonderful rediscovery of all things Lynchian, the man behind CHROMATICS, Johnny Jewel, surprises his audiences with a long player designed to paint the alternative backdrop and his story of the cult series.
Having performed in the Roadhouse during the very premiere of the cult show by Lynch, with 'Shadow' exactly a year ago, Jewel celebrates the anniversary with a twenty one track double album, which hopes to catch glimpses of the unnatural and superhuman.
"It's been a year since CHROMATICS performed at the Roadhouse. With disintegrated memory through the haze of television snow, I wanted to share a glimpse behind the red curtain", Jewel states, providing an auditory insight to the magical world of all things peculiar.
A multi-instrumentalist, Jewel runs his own label Italians do it Better on which he features many acts with his involvement. Be it SYMMETRY with Nat Walker, with whom he also forms DESIRE joined by Megan Louise, GLASS CANDY with Ida No, and of course Chromatics, accompanied by Ruth Radelet, Adam Miller and Nat Walker again.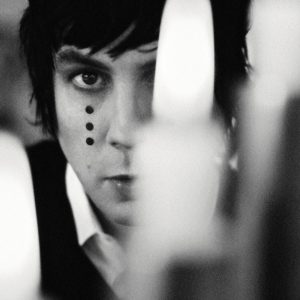 Having only recently released his third opus, 'Digital Rain', the fan of all things analogue introduces an insight into the "sonic exploration of the sounds I was hearing in my nightmares."
'Themes for Television'
is Jewel's idea of a 'Twin Peaks' soundtrack, it is his very own version of events, in which fear is paralleled by desire, release and uncertainty.
"I wanted to find my way out of the maze by focusing on beauty over fear — like the way the fractured sunrise looks in a dream."
And indeed from 'Requiem' to 'Infinity Room', the sound manipulator culls six hours of recordings into bite size pieces of extraordinary vision of his own making.
Through the mercenary 'Black Room' with its fear inducing aura, into Laura Palmer's dance-like bossa nova of 'Loveless', or the gloomily hopeful swish of 'Red Curtain', Jewel leads us into his very own Lynchian inspired universe, where 'Tomorrow is Yesterday' and 'Red Door' leads into 'Purgatory'.
DESIRE join Jewel on 'Saturday (Evening)', its ethereal vocals and enthusiastically optimistic outlook with glimpses of Julee Cruise's genteel approach to the vocal. The opening titles to 'Shadow' are here too, of course, reminiscing the Roadhouse stage bathed in cobalt, giving the perfect backdrop to hypnotising sounds and eerie sequences.
The rough sounds of 'Caffeine' gingerly induce the 'Waking Up' process, where delicate notions are crashed with feelings of dread and hopelessness. The dainty bells of 'Breathless' ring the graceful melody, forming beautifully, yet sad, laced with sinister feelings, yet forward looking future, to be exhausted into the fading 'Infinity Room', where there is no hope left.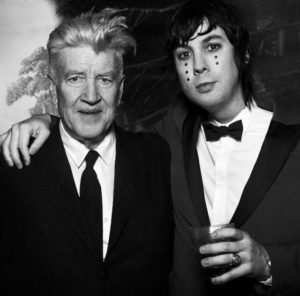 Maybe the only hope is 'Windswept', with the Lynchian creation of Dougie Jones aka Agent Cooper's awakening from a dazed mechanical dream, and the longing saxophone adding to the melancholy of his existence.
'Themes for Television' is a marvellous surprise from Johnny Jewel; a worthy celebration of his awe for Lynch and the showcase of what masterdom the sound manipulator can achieve with a minimal approach.
There's nothing left to do but get lost in the difficult to resist capability of his musical designs… and perhaps dream of further 'Twin Peaks'…
---
'Themes for Television'
is released as a CD and double Cherry Pie vinyl LP on 29th June 1018, available from http://italiansdoitbetter.bigcartel.com
https://www.facebook.com/johnnyjewelmusic/
https://www.facebook.com/ITALIANSDOITBETTER/
---
Text by Monika Izabela Trigwell
22nd May 2018