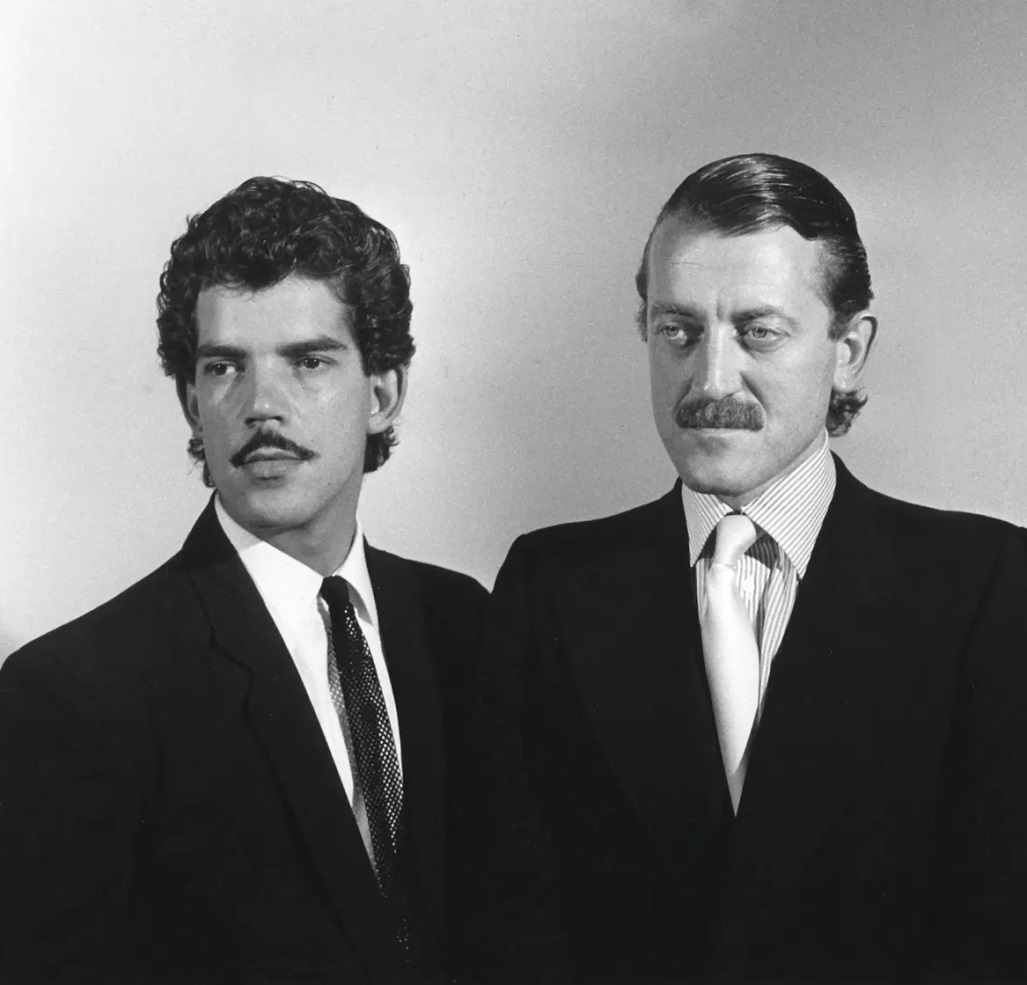 The illustrious career of the Swiss electronic trailblazers YELLO is being celebrated in a new lavishly packaged 4CD earbook retrospective entitled 'YELL4O Years'.
As well as containing their best known tracks, the duo's more melodic cinematic works are compiled as a separate volume while there is also the inevitable collection of remixes from the likes of DJ Hell, Carl Craig and Mark Reeder. Frustratingly YELLO's biggest UK hit 'The Race' appears in a 2016 live version from their Berlin Kraftwerk residency rather than its studio variants or even the wonderful atmospheric Magician's Version for Tempest & Cottet!
Boris Blank founded YELLO in Zurich together with Carlos Perón through a mutual love of jazz, musique concrète and tape experimentation. Blank had a taste for the considered uncompromising aspirations of THE RESIDENTS and sent demos to Ralph Records, the label that the American art collective founded. Around the same time, at the suggestion of Paul Vajsabel who ran the Music Market record shop in Zurich which they mutually frequented, Blank and Perón were joined by Dieter Meier as lead vocalist.
Meier was the son of millionaire banker with his own business interests and had also been a professional gambler who had played cards in the presence of Marilyn Monroe. But perhaps in a reaction to his background, Meier had a penchant for performance art. In the rather conservative environment of Switzerland where a policy of neutrality is adopted to not upset anyone, secret banking is available to all with no questions asked and nuclear fallout shelters are a legal requirement in every home, artists were generally frowned upon, so they often had to develop a thick skin and a sense of humour to survive.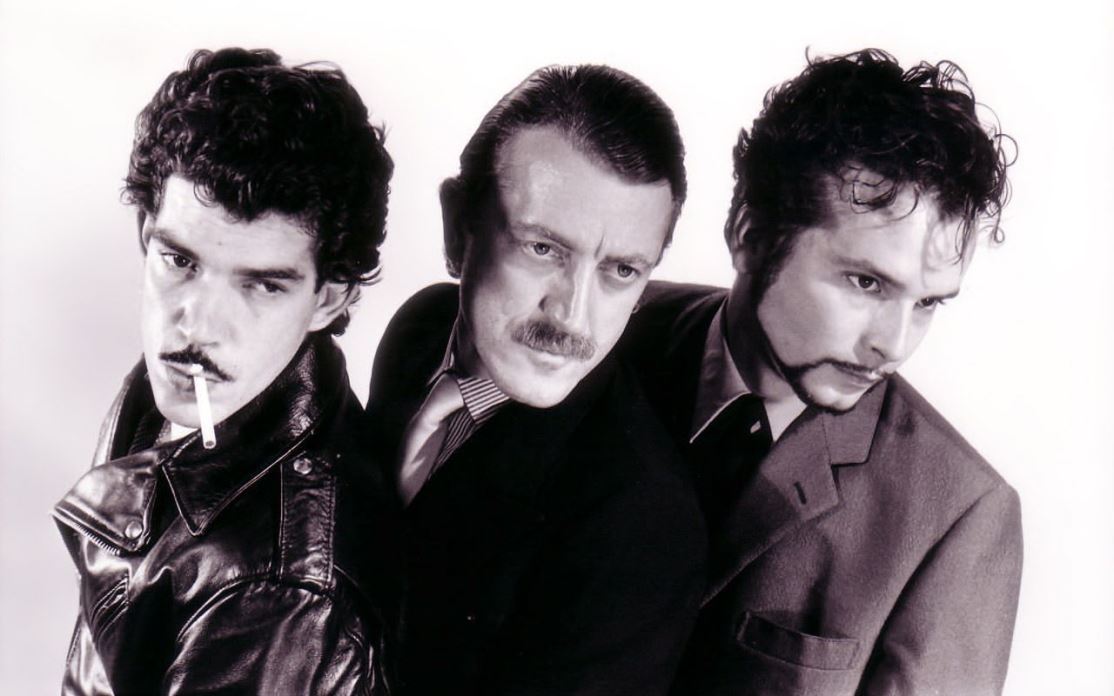 And it was within this society that YELLO's tongue-in-cheek avant pop was born. As if to reinforce this, the name came from wanting a simple brand identity like Lego, inspired a comment made by Meier about "a yelled hello". The first YELLO album 'Solid Pleasure' attracted the interest of Do It Records, the British label formed by Robin Scott of M and Ian Tregoning who had released the debut ADAM & THE ANTS album 'Dirk Wears White Sox'.
As a result, one of its tracks 'Bostich' was played regularly at The Blitz Club by its resident DJ Rusty Egan. Its opening military drum tattoo was deceiving as an electronic throb quickly set in for a perfect slice of avant garde disco. With a quirky range of vocal pitches from Meier achieved by various tape manipulations, it introduced a style of speedy European rap later that was to become YELLO's trademark.
The conga madness of 'Pinball Cha Cha' from the 1981 album 'Claro Que Si' proved they were not a straightforward electronic band. Boris Blank had begun with a Farfisa organ as his instrument of choice, later upgrading to the ARP Odyssey and Sequential Pro-One, but it was the purchase of the Fairlight CMI that was to change everything.
Opening up endless possibilities, Boris Blank said to ELECTRICITYCLUB.CO.UK in 2016 that "When making the music for YELLO, I never think about a certain aesthetic or a certain kind of concept. It just comes out. When you work every day, like I do in my studio, more as a painter than like a traditional musician, then things come up that I never knew before. I just make music for fun, of course – it should be fun all the time. At the end, that is the result, reflecting more or less my fantasy from the past months and years that I've been working on those tracks."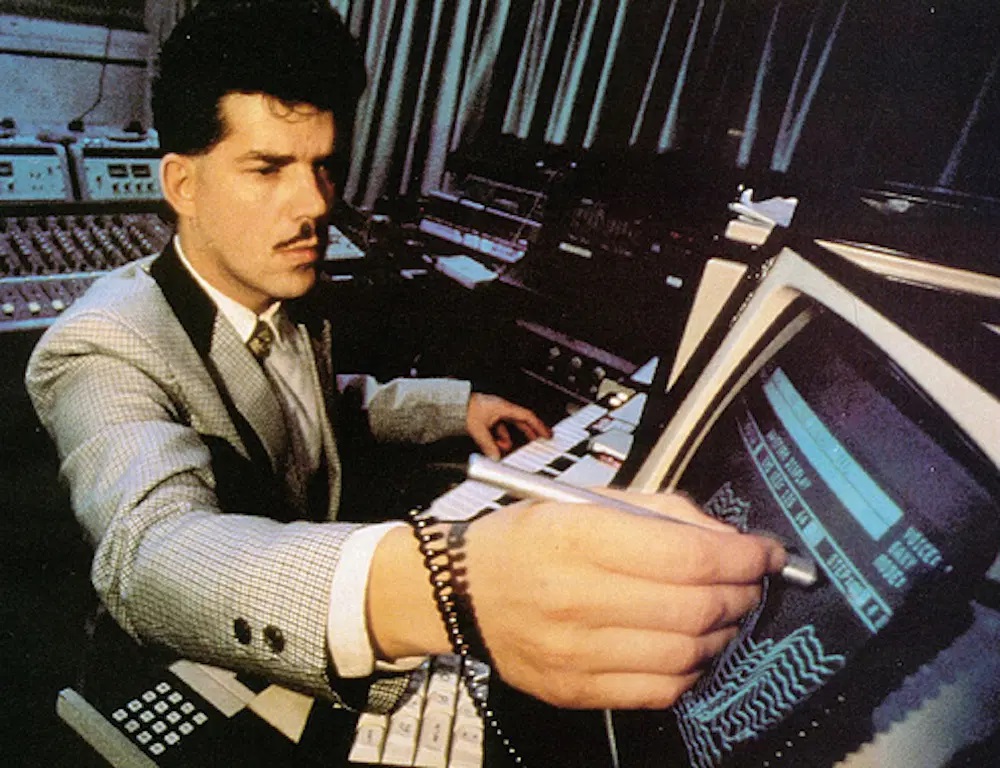 Blank laboured over his Fairlight, sampling anything from broken guitars, percussion, rusty brass instruments, screaming, opera singers and golf swings, eventually building up a huge catalogued library of over 14,000 sounds.
"There was a lot of heart and sweat in those old samples. I recorded everything at the time" he said, "I threw a snowball at the studio wall and worked it into a bass drum in the end – things like this"
A self-confessed non-musician, his tendency was not to play notes or count rhythms, but to be like a child playing with a classic Lego set comprising of many coloured bricks and no instructions, surmising "Working with modern technology is much more convenient though, it stops you making final decisions."
With Dieter Meier, his delivery was more like a storyteller or acting as another instrument rather than being a traditional singer. And with the handy Fairlight, Blank had another colour on his palette. YELLO was not a democratic band with equal collaborative input and it was admitted by Blank that only when a track was instrumentally complete would Meier be invited to make his contribution. But while Meier wasn't that involved in the studio aspects of the music, his voice would give YELLO their personality, much like his cravat would be the crucial statement that complimented his suit.
Having already released a solo record 'Impersonator', Carlos Perón left YELLO in early 1983, just after release of their third album 'You Gotta Say Yes To Another Excess' on Stiff in the UK and Elektra in the US. It spawned the rhythmic gothic drama of 'I Love You' which utilised an unusual wobbly bassline that was doubled by a staccato voice sample, as well as pitched-up repeats of the title and lyrics inspired by 'The Empire Strikes back'.
But with a synthesized squelch that predated acid house by several years, the moody disco number 'Lost Again' became the opening theme to the BBC2 yoof music show 'ORS', signalling an interest from TV and cinema in YELLO's music. And although Do It folded in 1982, Ian Tregoning continued to work with YELLO and introduced the music of the Swiss duo to film director John Hughes.
As YELLO's fourth studio album 'Stella' became their biggest seller to date, Blank and Meier made their mainstream breakthrough. An intricately woven patchwork of samples, the catchy 'Vicious Games' featuring the sexy vocals of Rush Winters became a US dance Top10 hit. Meanwhile, the quirky leftfield pop of 'Oh Yeah' appeared prominently in the 1986 John Hughes' film 'Ferris Bueller's Day Off'.
'Oh Yeah' centred around a deep slowed down Meier going "BEAUTIFUL, OH YEAH!"; the track possessed a comic element that led to it being synched in situations whenever an attractive lady would appear, although it ultimately became ubiquitous as Duffman's signature tune in 'The Simpsons'.
Despite the novelty of two mature continental eccentrics becoming the toast of Hollywood and perhaps more unexpectedly, Urban America, YELLO also had a more cinematic European side that was more akin to their cosmopolitan origins; after all, Switzerland is a middle European landlocked country that has four official and very different languages.
From the 1987 album 'One Second', 'The Rhythm Divine' was an immense brooding ballad originally written as part of an ambitious project about Marilyn Monroe under the working title of 'Norma Jean'. On lead vocals was Shirley Bassey who had been introduced to Blank and Meier by Prince Hubertus Von Hohenlohe. The lyrics were written by the late Billy MacKenzie of ASSOCIATES whose own ghostly neo-operatic vocals proved to be vital as the mighty diva worked around the dynamics of this epic number.
Despite 'The Rhythm Divine' being a European hit, Dieter Meier reflected later that the song hadn't been very YELLO and decided that their next album 'Flag' should be as YELLO as possible, with the focus on Blank and himself. It yielded 'The Race', their biggest hit yet in English speaking territories like the UK, Ireland and New Zealand. Frantic, thrilling and gimmick laden, 'The Race' featured in the 1990 film 'Nuns On The Run' and perhaps not surprisingly on the cable channel Eurosport, keeping Meier flush in casino chips and allowing Blank to purchase even more studio equipment.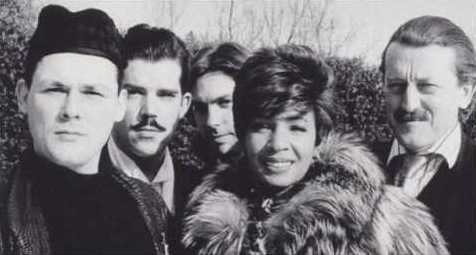 Billy MacKenzie continued working with YELLO and Boris Blank remembered "The songs 'Capri Calling' and 'Because You Love' still get under my skin. Working with Billy was always a pleasure. He worked fast and sang with his whole heart and soul, he gave everything. You could see it was very emotional for him. And for me."
Included on 1991's 'Baby' album, 'Capri Calling' was a smooth sunset romance that captured a gentle Mediterranean spirit. The soaring 'Baby' title track did not actually appear on the album but later featured on Mackenzie's first solo long player 'Outernational' in 1992. The groovy jazz inflected 'Rubberbandman' from 'Baby' with Meier pitch shifted down to sound like Louis Armstrong continued the quirky ingenuity.
However from hence on, YELLO made albums less frequently as Meier's business interests in coffee, wine, watches, silk garments and organic beef took up more of his time. The 1997 album 'Pocket Universe' featured the enigmatic Swedish songstress Stina Nordenstam on the techno-flavoured 'To The Sea', but the follow-up long players 'Motion Picture' and 'The Eye' saw public interest wane, even in Switzerland and Germany which had been YELLO's strongest markets.
After signing to Polydor, 2009's 'Touch Yello' saw a revival in fortunes, reaching No1 in their homeland, their first long player to do so since 'Stella'. Notably, guest singer Heidi Happy provided a sumptuous smoky quality to the airy ballads 'Stay' and 'You Better Hide', the latter fittingly appearing at the end of the dystopian Swiss sci-fi movie 'Cargo'.
The interim period saw Dieter Meier release a solo album 'Out Of Chaos', while Boris Blank collaborated with Malawian jazz singer Malia and issued a boxed set of unreleased solo material called 'Electrified'. Reuniting in 2016 and coinciding with their first full live shows in Berlin, 'Toy' released arrived with much fanfare.
'Limbo' was a classic YELLO single laced with Meier's distinctive drawl over a big metronomic beat syncopated by rhythm guitar for something suitably racey. Meanwhile the superb 'Electrified II' saw a duet with a guesting Malia in a slice of seductive energetic electro-cabaret. Meanwhile, Beijing-born chanteuse Fifi Rong offered her own dreamy elegance on 'Kiss The Cloud' as addition to the tradition of sophisticated YELLO mellows. She said when Boris Blank first approached her to collaborate: "He reached out to me by email and said he really liked my music and the way I do my harmonies in my tracks."
YELLO's most recent album 'Point' did not disappoint their cult following. There was no mistaking that the lead single 'Waba Duba' was them, all tribal and elastic while punctuated with staccato horn stabs that recalled 'The Race'. 'Arthur Spark' presented a purer electronic vision while 'The Vanishing of Peter Strong' showed an artistic affinity with THE ART OF NOISE.
It's together with THE ART OF NOISE that YELLO have a legacy in technical innovation, pioneering digital sampling and turning found sound into danceable pop music.
More importantly, Boris Blank and Dieter Meier incorporated a sense of humour in their art, something that was largely absent from a significant number of electronic artists. For the general public though, YELLO's legacy manifests itself in movies, the segments familiar despite the pair remaining largely anonymous.
It would be fair to say that when doing uptempo material, YELLO did not deviate from their signature sound much with songs like 'Bostich', 'The Race', 'Tied Up', 'Jungle Bill', 'Limbo' and Waba Dubba' all being close relations! However, in their more downtempo collaborations with other artists like Shirley Bassey, Billy Mackenzie, Heidi Happy and Fifi Rong, they ventured into something more otherworldly and the third "Mello YELLO" volume of the 4CD earbook provides a well-deserved platform for this less appreciated aspect of their catalogue.
---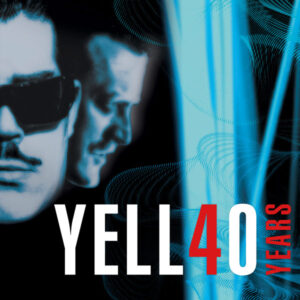 'YELL4O Years' is released by Polydor on 30th April 2021, available as a 4CD collector's box, 2CD, abridged double vinyl LP and digital download – further information at https://40years.yello.com/
https://www.facebook.com/yello.ch/
https://www.instagram.com/yello_official/
---
Text by Chi Ming Lai with thanks to Simon Helm
19th March 2021