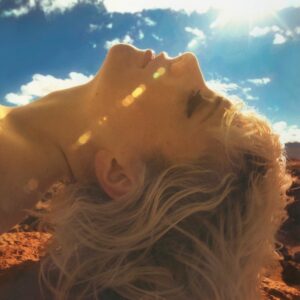 'The Absurdity of Human Existence' is the first album by DANZ CM, formally known as COMPUTER MAGIC.
New York based Danz Johnson is the synth girl behind both vehicles with a passion for the development of the electronic music.
Having started the 'Synth History' online platform which has to date interviewed Gary Numan, Vince Clarke, Rick Wakeman, Dave Smith, Suzanne Ciani, Pete Townsend and James Murphy amongst others, she also produced an acclaimed podcast on the career of electronic music pioneer Wendy Carlos.
Her first COMPUTER MAGIC album proper 'Davos' came out in 2015, but her most recent long playing offering 'Danz' released in 2018 was much darker than the enjoyably escapist 'Obscure But Visible' EP and its utterly charming highlight 'Lonely Like We Are' from 2016. So a compromise adaptation of her moniker was almost inevitable to reflect her artistic maturity.
Capturing a sombre disposition reflecting the album's title, the enjoyable opening song and first single 'Idea of You' is a stark statement that she's "Gotta step back to put things in perspective". 'Domino' continues in the vein, Johnson's afflicted vocals cascading while backed by a range of sweeping timbres over vintage drum machine as everything topples around her; "I wish that my love was enough" she despairs.
With schizophrenic overtones, 'My Other Self' is spacey and has and exudes a stark vulnerability while 'Low' makes good use of deep synth bass for a burst of hi-hat driven avant pop. Pacier with synth triggers concocting a kaleidoscopic sound, 'Don't Stop' sees Danz wanting to take action and coming over like a girly John Grant as her f***ing mind is blown.
'Breaking Point' uses an icy variation on the 'Stranger Things' arpeggio with Johnson coming over rather forlorn, but far more boisterous and almost indie rock is 'Something More although it does amusingly see Johnson exclaim "it doesn't f***ing suit you"!
'I Don't Need a Hero' is a homage to THE CURE's 'Fascination Street' with added throbbing electronics and blistering stabs of synth while 'Not Gonna Stand By' takes a curveball and lightens the mood with disco bass and brass, but her honest vocal offsets any apparent cheerfulness although this contrast is precisely the song's harm.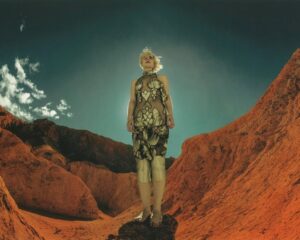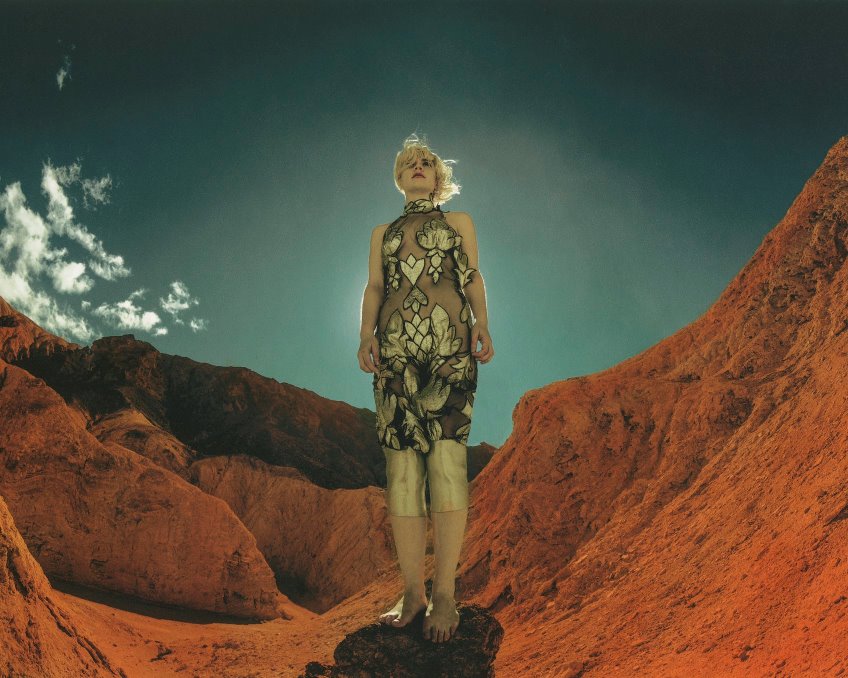 However, the best is saved until last with the total melancholic brilliance of 'Human Existence', a glorious string synth laden set piece in the manner of OMD meeting CHROMATICS where Johnson declares "you can't save me, I can't save you".
"I outgrew COMPUTER MAGIC. I outgrew the shy bedroom pop girl a long time ago" said Danz Johnson when she announced the birth of DANZ CM and certainly the innocence of her previous work is certainly absent on 'The Absurdity of Human Existence'.
What is in its place is a more intense presence and a wider ambition exploring different music styles and timbres while still remaining at its core, the creation of a talented woman who has overcome her shyness and had the courage to engage with and learn from some of the biggest names in synth.
---
'The Absurdity Of Human Existence' released by Channel 9 Records in cloudy blue vinyl LP and digital formats, available from https://channel9records.com/collections/absurdity-collection
https://www.facebook.com/zdanz
https://www.instagram.com/danz_cm/
https://open.spotify.com/album/1oqWGdeaLx3Y6YgI4ibku4
---
Text by Chi Ming Lai
16th March 2021